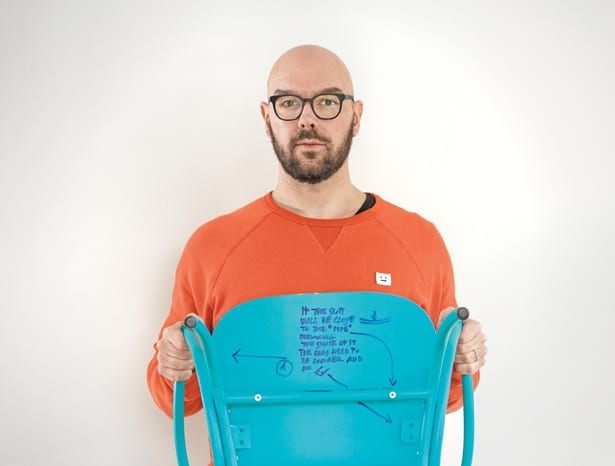 |||
One of the best housewarming gifts I received a few years ago was from OnOffice's launch editor Kerstin Zumstein. It was a beautiful collage of tiny pieces of furniture and lighting with the word 'April' written underneath. To the non industry person, its meaning is unclear, but to those in the know, the month conjures up a mixture of excitement, fear, a rush to break in flat shoes and develop a strong constitution in order to prepare for one thing: Milan.
Our Salone del Mobile preview gives you an overview of what to expect at this year's edition and we continue with all things Milanese into our OnSite section where regular contributor Samantha Tse reports on co-working space Copernico.
This month's cover star, Luca Nichetto, is no stranger to the Italian industrial town. This year, he has a raft of product launches that must surely make him one of design's current most sought after. A native Venetian, Nichetto divides his time between there and Stockholm, an intriguing cultural merger that OnOffice's deputy editor explores in her cover story. Fresh off the plane from China, he discusses the emergence of this Far Eastern behemoth as a design market, with the expansion of a middle class that is increasingly demanding contemporary styled, quality-led furniture.
This is a subject we analyse further in this month's OnTopic where, following the third edition of the Design Shanghai exhibition, we ask several contributors to the show how the Chinese design industry has developed in the last few years and where it is headed.
I made the trip to Cannes for the annual property conference MIPIM – see my report on p93 and while I didn't make it onto a yacht (this year!) it was an absolutely fascinating side to the architecture and design world where money talks and networking is turned into an art form.
Also in this issue, Grant Gibson got on his bike and looked at how far electric-powered vehicles have come from the Sinclair C5; and Clare Dowdy reports on an affordable workspace in Camden in our co-working column. In this month's Shredder, meanwhile, Pernille Stafford consigns imitation oak, instant coffee and AV systems to OnOffice's very own version of Room 101.
Don't miss the next one – subscribe now.