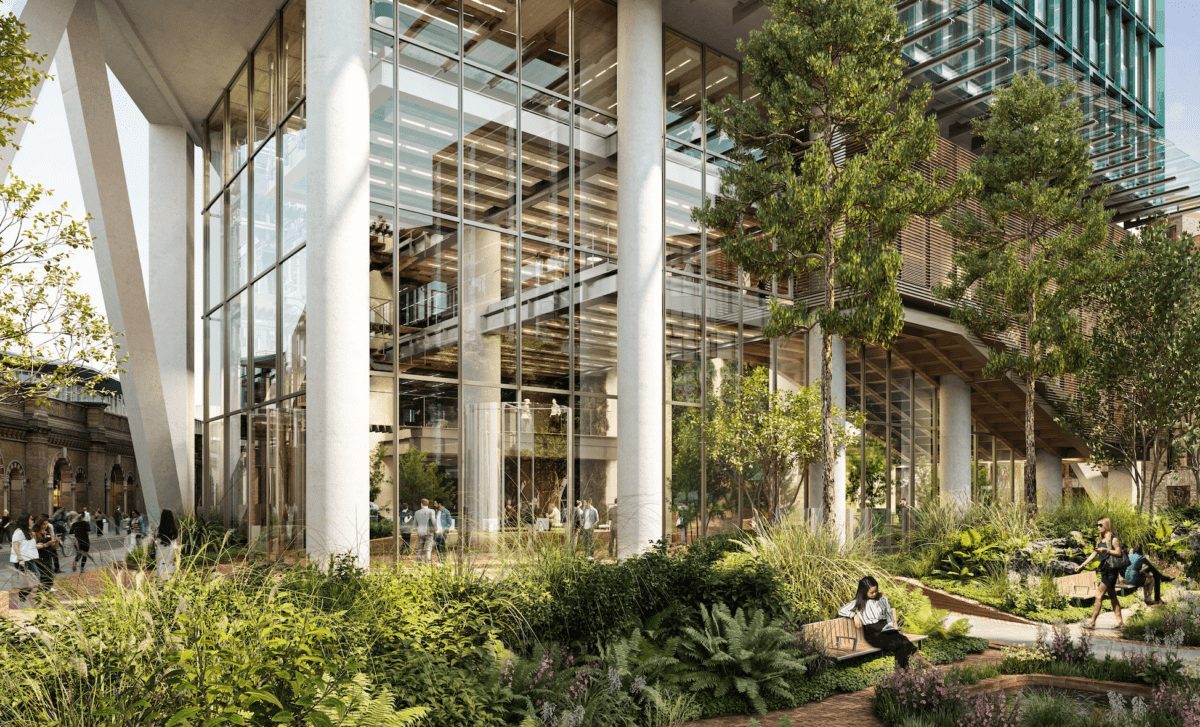 Newly approved sustainable office tower, Edge London Bridge, will be an all-electric building with no fossil fuel or gas supply, putting it at the cutting-edge of low carbon design
There is a simple approach to driving a building to achieving exceptional performance levels, and that's to always strive, and never settle. Often it requires testing out new ideas in real time as a project moves through key development stages.
Developments that perform at exceptional levels do not come about through implementing a singular silver bullet of innovation. Instead, they are firmly rooted in a single philosophy, which gives way to hundreds, or even thousands, of smaller technical or design innovations working together. Much like an Olympic marathon relay team, multiple members must give their best performance to deliver one long-distance goal.
It follows then, that good buildings come out of good relationships. When you are aiming to push new boundaries, everyone is required to work effectively together, ideally with a shared enthusiasm for the big-picture end goal. From this stems the passion for the detail; the thousands of micro decisions required to get there.
In a project with genuine carbon neutral goals, architecture and engineering form a key interface, and must work closely together from the very outset of a project. The envelope and configuration of space will have a key impact on the services for example, and vice versa, adopting low embodied and operational carbon systems will have an impact on the architecture and design.
When approaching key milestones in a project, it is important to ensure that the groundwork has been done ahead of time, so all relevant parties are in the decision-making loop. Our job is very much to influence design direction ahead of key decisions being made, ensuring we work in a way that informs, rather than dictates the design.
We will often develop parametric modelling tools specific to a project, for example, that enable an architect to understand the impact of a facade configuration on the systems selection, and the corresponding performance of the development. Tools like this make information readily available to people from interdependent disciplines and helps them get behind the joint decision-making process. Again, this works most effectively when there is joint buy-in to an end-vision for the building.
We are really pleased to say that its these working relationships and this joint vision that make Edge London Bridge set to be the first office block in London to achieve both BREEAM Outstanding and the WELL Platinum rating, and the most sustainable office tower in the capital. Our hope is that the teams behind all new office buildings see not only that this is possible, but that there's nothing stopping them from pushing office architecture to even new levels of sustainability, health and happiness.
Image by Miller Hare for EDGE
London-based practice Atelier Ten are the environmental design consultants and engineers on the project, working with architects Pilbrow & Partners and Dutch developer, Edge.