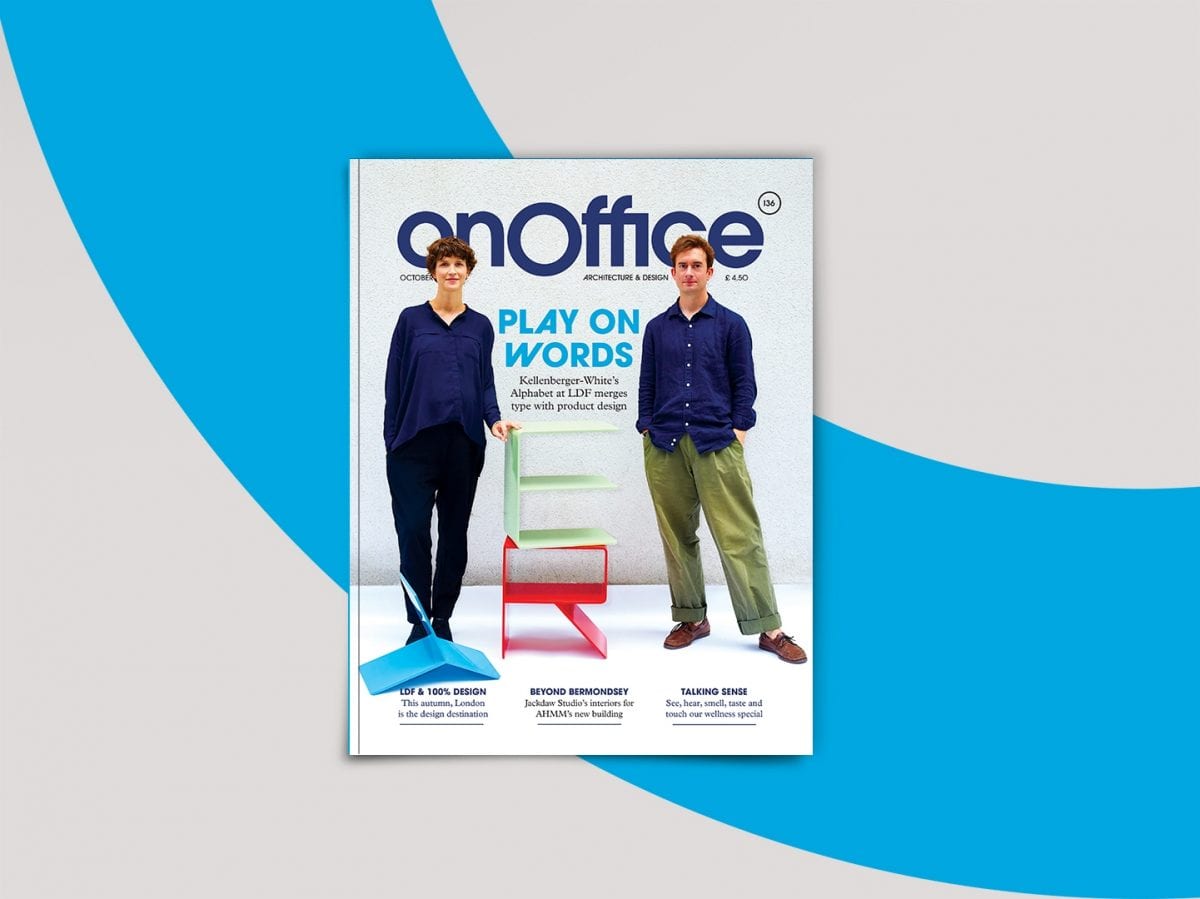 |||
It seems like it was only yesterday that we were treading the cobbled streets of Clerkenwell, getting our post-Milan design fix, but it's already September and the London Design Festival is poking its head through the door.
Inspired by the festival and set under the banner of design in all its glory, this edition is an exploration of, as much as it is a statement on multi-disciplinary design and the importance of cross-pollination.
Our LDF cover stars this year are design duo Eva Kellenberger and Sebastian White, from London-based Kellenberger–White, whose delightful Alphabet chairs promise to be one of the talking points of the festival. Intrigued by the project of a studio better known for its graphic design work, we paid Kellenberger–White a visit to find out more about what makes the pair tick, as well as the studio's approach to multi-disciplinary design.
Elsewhere in this issue, we visit AHMM and Jackdaw Studio's new Bermondsey office for The Beyond Collective, a trio that has well and truly harnessed the power of behavioural design.
Speaking of, we have themed this year's Wellness Special around the five senses. From designing pods to grow food at work, to composing a soundtrack optimised for wellbeing, let us remember that we shouldn't design solely for the eyes.
In our OnOff section, we catch up with celebrated designer Camille Walala, who recently brought her trademark patterns to a Tanzanian training facility built for people with albinism, and in OffStage, we take you to Bohemia, where OnOffice was privy to a mesmerising factory tour of Czech lighting company Brokis, which blends modern design with an age-old Bohemian glassblowing tradition.
Of course, don't go without checking out our comprehensive preview of LDF, including 100% Design, where we have curated two exciting talks for you.
I hope to see some of you there!
LDF is here! This month OnOffice is dedicated to the UK's biggest design event. Plus: a wellness special, a trip to Bohemia and much more.