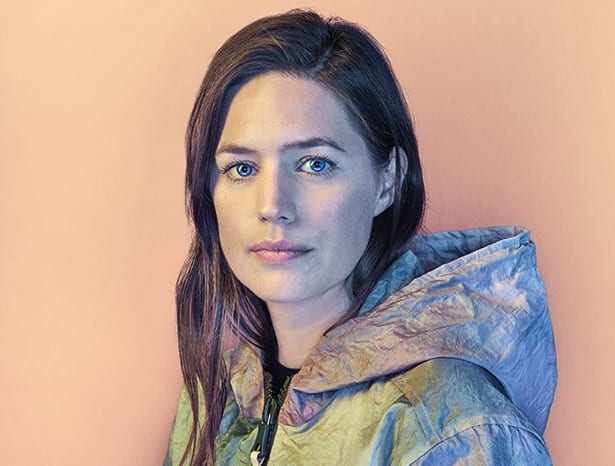 |||
As we settle in for whatever 2017 has in store for us, we think that the cover star of our February issue, Swedish architect Pernilla Ohrstedt, will be one to watch in a number of disciplines, among them workplace interiors.
Ohrstedt has worked with some critically respected names, such as Asif Khan and Joseph Grima, and in our cover story she talks about why collaborating has always been an important part of her professional makeup. Plus she talks us through projects past, present and future that her own studio is involved with, which reveal her as a deep thinker, passionate about her craft but with a realism that knowing that the way to get from A to B is, in her words, "not to be concerned with building a bridge but how to get to the other side", which I think is a sound way of looking at things.
This being our Scandinavian-themed issue – taking as broad an interpretation of the term as possible – we bring you other news from that particular part of northern Europe. As well as a Stockholm Furniture Fair preview which will give a snapshot of what to expect this month, our Shredder features Scandinavian experts Relay Design, who we'll hopefully be connecting with at the show.
We also bring you a fascinating story in the Finnish capital in the OnSite section. Clare Dowdy reports on how Helsinki practice Davidsson Tarkela has transformed the office environment of a band of public sector officials with an average age of 50, migrating them to activity-based working and thus proving age is no barrier to changing workplace mindsets. And this was achieved while designing within the constraints of a historic building to boot.
From Helsinki, we head to Reykjavik for a look around a project called Oddsson. Its founders say it is a hybrid of a hotel and a hostel, and its architect Döðlur has cleverly mixed classic pieces of furniture with several of their own designs. Much like Iceland in general, the result of this clever hospitality scheme has an insouciant charm in mixing high and low culture – of course there's a karaoke room in the fine dining restaurant. Over at our regular product column, it's fair to say Grant Gibson has rather fallen for the VL38 table lamp by those ever-reliable Danes at Louis Poulsen.
Finally, we're always a sociable bunch here at OnOffice, which is why we've teamed up with the team at Fagerhult lighting to celebrate the end of January (when hopefully most people will have given up their New Year good intentions). Join us on Thursday 2 February at their showroom from 6.30pm for a celebration of Scandinavian design, food and culture.