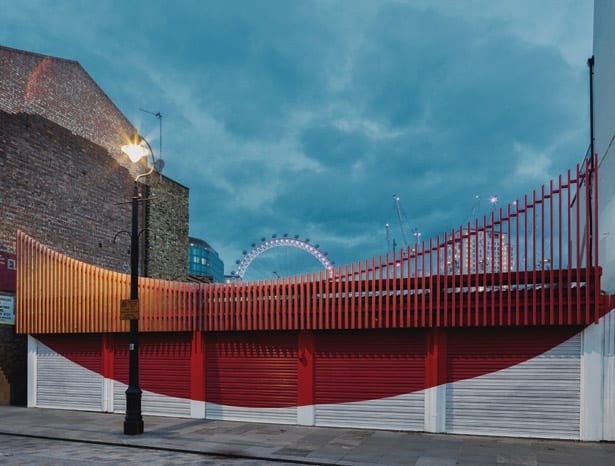 |||
As I write this it feels like April showers have come early, with the arrival of Storm Ewan now running riot across the UK.
That said, you can feel spring is in the air and with that an overall sense of optimism. Which brings me to our cover story, which offers a positive side to regeneration in London, a subject that so often comes with negative connotations. We spoke to a number of stakeholders – curators, social enterprises, developers – to find out a bit more about the phenomenon that is meanwhile spaces. Instead of an office building simply sitting empty before it is developed, there are now numerous examples from central Clerkenwell to the furthest reaches of Tottenham showing how this space can be used to supply creative workplaces.
Originally thought of as a short-term model, the idea of meanwhile space is now more long term and far reaching than ever before. And while it won't solve at a single stroke the problem of up-and-coming, affordable areas being overrun with bigger businesses and established brands to the detriment of those early creative adopters, it does go some way to redress the balance.
This issue having a focus on creative places of work, we are covering Brooklyn's new A/D/O – a beast of a project that even has practical space for prototyping as well as the usual trappings of a hipster hangout: coffee, wi-fi, art installations, an outside terrace. Its inaugural cultural programme was pretty impressive too, with Talking Heads' David Byrne making an appearance. Over in Berlin, Trish Lorenz, who usually divides her time between Lisbon and Madrid, zoomed in instead on Berlin to see what architect Bruzkus Batek had been up to for marketing bods Razorfish in a former grain silo beside the River Spree.
Erstwhile former OnOffice editor Elizabeth Choppin speaks to We Made That in our OnOff section this month. This duo provide that crucial placemaking link between councils and communities when there are new developments in town centres and high streets, including creating enterprise zones and small businesses. They've already done some very valuable and necessary work in London's Walthamstow, Southwark and Harrow – and it sounds like it's just the start.
If all this seems a bit London-centric then fear not, for this month sees the start of a new feature, RegiOn, which will shine a light on a different part of the UK. This time we begin with what's going on in terms of design, architecture and manufacturing in Bristol and the south west.
And finally, don't forget to check out our extensive lighting special, which covers everything from miniaturisation of LEDs to making lighting a seamless part of the central services spine.
INSIDE THE ISSUE
OnGoing
News Biofit installation presents a biophilic gym design concept
Grant Gibson on… The Water Tower container by Daniel Libeskind for Alessi
On London Peter Murray on the benefits of consistent architecture
On Topic TCN's Richard Pearce creates spaces that connect people
Products Brands showcase their latest products, all in one place
The Shredder David Watts of CCD resents overcomplicated designs
OnSite
Creative stores Bruzkus Batek updates Razorfish's grain silo office
Remixed space A/D/O hub, Brooklyn, boasts a colourful variety of spaces
Form & Function Bean Buro's Uber office is inspired by Gottfried Semper
RegiOn
Out west The first RegiOn feature takes OnOffice to the south west
OnLighting
Bright ideas Putting the spotlight on lighting technology and trends
OnStage
Capital gains Meanwhile spaces make best use of buildings in transition
On co-working Martello Hall's cocktail lounge becomes a workspace by day
The Sophist Neil Usher and Peter Holland tackle workplace training
OnOff
Stockholm review OnOffice selects top products from this year's design fair
Milan preview A glimpse into the launches and exhibitions at Milan 2017
Making progress We Made That talks designing for London communities