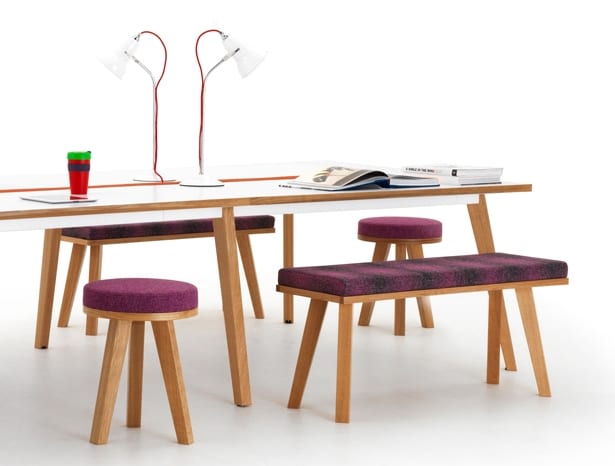 Martin|DNA|Vibe|V-Smart||
Founded in 1912 by the grandfather of their current managing director, Verco is now one of the largest manufacturers and designers of office seating and furniture in the UK.
Based in the heart of the Chiltern Hills, in High Wycombe they operate out of a 50,000sq m head office and factory complex and have recently opened their London showroom in the heart of Clerkenwell to support their future growth plans and their committed, authorised dealer network.
The design philosophy of Verco Office Furniture is not solely based on producing new furniture and seating. Rather it is focused on emphasising the importance of these products on the well-being of everyone within the workplace, to boost an organisation's ability to innovate and thrive and to create workplaces of the future.
They work with leading designers, such as Roger Webb and Simon Pengelly, in addition to having their own talented and experienced design team at Studio Verco. These relationships have given their entire portfolio a level of design and aesthetic finesse, with an engineering and ergonomic lineage that is second to none.
DNA – A visually exciting furniture concept, combining simple clean and elegant design with the energy and flair required in modern workspaces. The elegant leg frame supports a combination of worktop shapes and personal storage elements, affording a clarity of thought and design in an otherwise complex environment
Martin – Offering a softer, more friendly office environment, the Martin work tables maximise capacity with a reduced footprint and a lighter form of cable management. Structurally lean Martin can provide a clean finished look, while encouraging the exchange of ideas, information flow and the concept of team working.
Vibe – Providing an ergonomically advanced, pleasingly refined seating collection. Offering a high specification, flexibility and comfort, but with a gentle environmental footprint. Available with a choice of three style backs, including a show wood back, Vibe offers an elegant seating solution for the modern workplace.
V-smart – Developed by focussing the best in design, technology and materials to produce a radical new concept in seating. The patented mechanism inspires movement while at the same time providing active support and comfort in every seated position to actively foster and encourage a dynamic posture.
VERCO is one of Britain's leading office furniture designers and manufacturers and they are passionate about innovation and excellence as well as about their furniture.