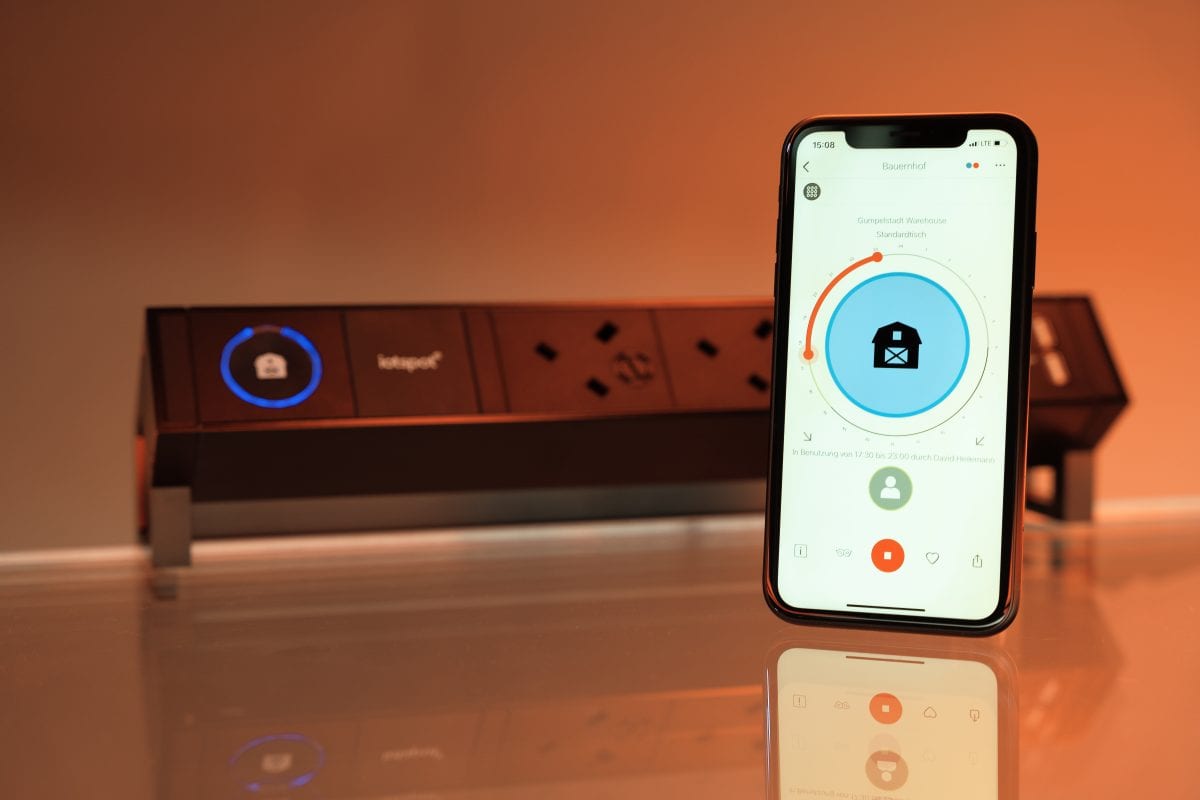 BACHMANN's Next Generation Office solutions embrace spontaneous and agile collaboration
BACHMANN works with one eye on current times and one on the future. Their Next Generation Office solutions deliver intelligent systems that provide superior added value. With a focus on the user, BACHMANN creates solutions that are intuitive and flexible, featuring a combination of modern design and high functionality. Today, the spotlight is on their smart workplace management system from the Next Generation Office series: iotspot.
Whether co-working space or open-plan office – in addition to minimising costs, having a flexible choice of workplace can promote employee exchange and increase productivity. A sensible idea, but one that doesn't always get employees jumping with joy. Because in many flexible concepts, searching for a free desk becomes a time-consuming morning task for employees. There's a large demand for smart workspace management systems such as iotspot – the required, direct power supply is integrated into BACHMANN's desk connection panel.
Covid-19 has certainly been a catalyst for companies that hadn't already established modern ways of working. Working from home is now an established feature for many employers and having a flexible choice of workplace is a good way to keep distances. For employees, this is often a routine associated with stress – especially if this new style of working is regulated manually. Office buildings with systems that regulate the new situation via a smart platform are convenient and user-friendly to set up. A user app doesn't just make it easier for employees to set foot into the new environment. Facility managers, HR managers and managing directors also benefit from valuable evaluations thanks to iotspot.
On the app, ready, go
After downloading the app for free from the Apple or Google Play Store, employees can register and log in with their business email. The company's stored locations appear on the start screen. Free workplaces for the day or for a specific period of time can be booked using either a detailed map or an overall view. Thanks to an integrated search function, colleagues or project partners can also be displayed and a workplace in the surrounding area can be secured. The overall view shows all workplaces, marked with colours to indicate their current occupancy status, so that employees can see live whether free desks are still available.
Everything at a glance
Because the configuration app is easy to handle, the integration of iotspot is one of the advantages for those responsible for office complexes. Via detailed evaluations accessible at any time, facility management, HR managers or managing directors receive data and analyses on workplace utilisation and thus valuable knowledge for optimising costs. In the long term, additional detectors will ensure a better-quality indoor climate in all areas of the office complex. The entire system is 100 percent data protection compliant.
A tool for every requirement
The advantages of flexible working are combined in one system for both employees and employers – even during pandemics. In real-time, workspace operators can reduce desk capacity with the configuration app and thus comply with the distancing rules between colleagues.
For further information about iotspot, visit next-generation-office.bachmann.com or contact [email protected].
All images courtesy of BACHMANN