Boss Design is raising the sustainability stakes in task seating with Sia–the company's most environmental task chair to date, and one of the most sustainable models on the market.
It's also the most colourful. Available in an array of colour options, Sia's beautiful design features gentle, enticing curves that redefine how task chairs can look in today's workspaces – where comfort, ergonomics and productivity are key.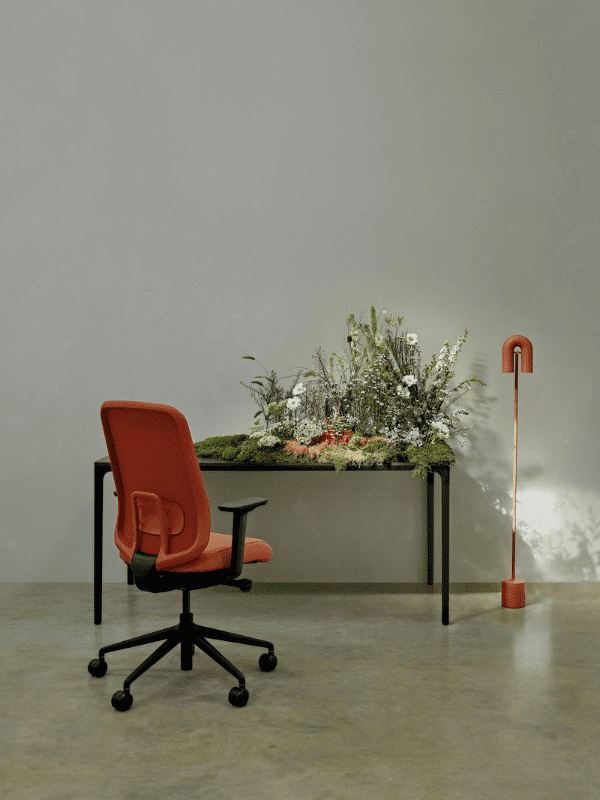 "Sia is an exciting design exploration on our sustainability journey," says Mark Barrell, Design Director. "It offers unparalleled choice with a light carbon footprint that has been independently verified by Declare. The collection fits seamlessly into the modern work environment, in both concept and aesthetic."
Lowering your carbon footprint
The design and procurement teams at Boss Design have worked in tandem to hammer down Sia's carbon impact across every component and material. As a result, its total carbon footprint is just 58.02kg CO2e – significantly lower than industry average for task chairs.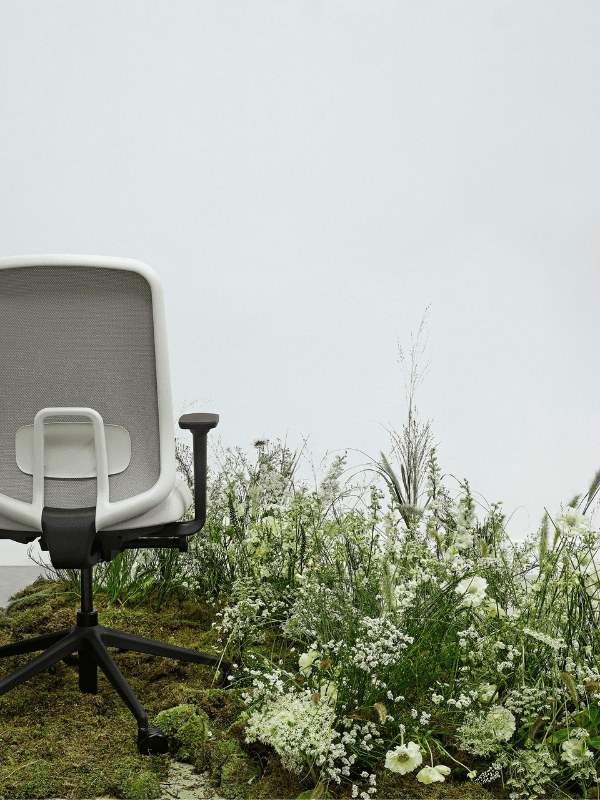 Built with circularity in mind, no adhesives are used and Sia is easily separated for repair / recovery of components. Sia consists of 70.6% recycled content, including 43.1% post-consumer recycled plastics.
At the end of its working life, 99.4% of Sia's materials can be recycled. "We believe that we can always improve comfort, form and sustainability with every new chair we design, and that's how we approached Sia," says David Bonneywell, Design Manager of Boss Design.
Colourful, flexible, beautiful
Sia's soft and organic aesthetic is augmented by a naturally inspired pallet of colour options. The back frame form that gives Sia it's graphic character can be specified in four colours; Copper Brown, Reed Green, Black or Oyster White. Meanwhile, the mesh comes in five styles and textures, and 33 colours.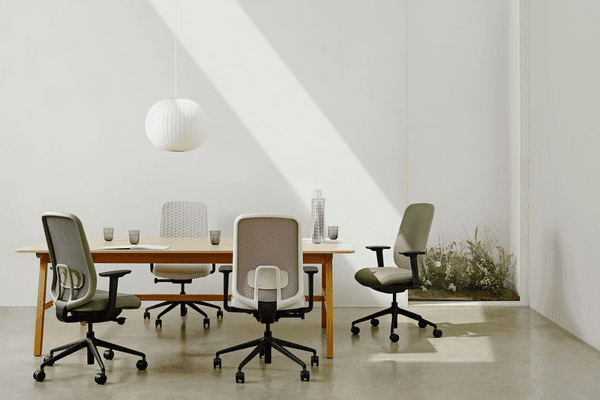 For custom colour orders over 250 units, any RAL colour can be specified for both frame and mesh. This enables clients to achieve a pitch-perfect visual tone, welcoming employees into destination spaces that are calm, comfortable and exude the brand style.
"We're offering superb comfort, excellent adjustability and the kind of visual appeal that makes it possible for Sia to swing into a wide variety of interior schemes. In terms of colour, the flexibility Sia offers is second to none," comments Bonneywell.
For further information, visit: www.bossdesign.com
Images courtesy of  Boss Design.