Pendantic is a new range of commercial decorative pendants ideal for luxury, commercial and hospitality interiors
The collection is designed to bring emotion, delight, and beauty into the space in which it is used, combining contemporary design, traditional artistry and dedication to quality.
Ranging from hand crafted crystal to concrete lamps via industrial factory pendants, the Pendantic range is here to help add the finishing touch to high end hotels, restaurants, offices, and retail environments.
Pyrite Pendant
If you're looking for a statement then look no further than the standout Pyrite Pendant that's carefully crafted with handmade and mouth-blown lead-free crystal. This large premium pendant is designed by Studio Dechem and offered in the UK in partnership with Bomma.
The Pyrite Pendant is inspired by the golden, fiery stone of Earth's core. Boasting a perfect cubical structure and smooth surfaces reminiscent of precious treasure, each hand-blown crystal cube comes in either silver or gold tones on three sides. Perfect in multiples, Pyrite invites you to create unique lighting constellations that are ideal for stairways, reception areas and hospitality spaces needing a softer lighting effect.
Astoria Pendants
The Astoria range of concrete pendant lights is ideal for trendy office-fit-outs, shop fitting, bars, restaurants and co-workspaces.
The concrete material has a natural look that compliments biophilic interior design. Concrete is currently an on-trend material now, and the Astoria Three is one of the most popular products in the Pendantic lighting range.
Factory Pendants
The Leo Vintage style industrial French pendants are a design classic. Constructed from spun aluminium and fabric cable with enamel gloss or matte finishes. These pendants bring a touch of 'retro cool' to any space – with the added advantage of utilising modern LED lamps.
Bella 11 Pendants
The Bella 11 is a rusty decorative pendant in the French industrial style. This classic decorative pendant is ideal for offices, restaurants, and retail environments.
Industrial decorative pendants are on-trend with interior designers and office fit-out specialists. The Bella 11 is available in rust, black and grey finishes.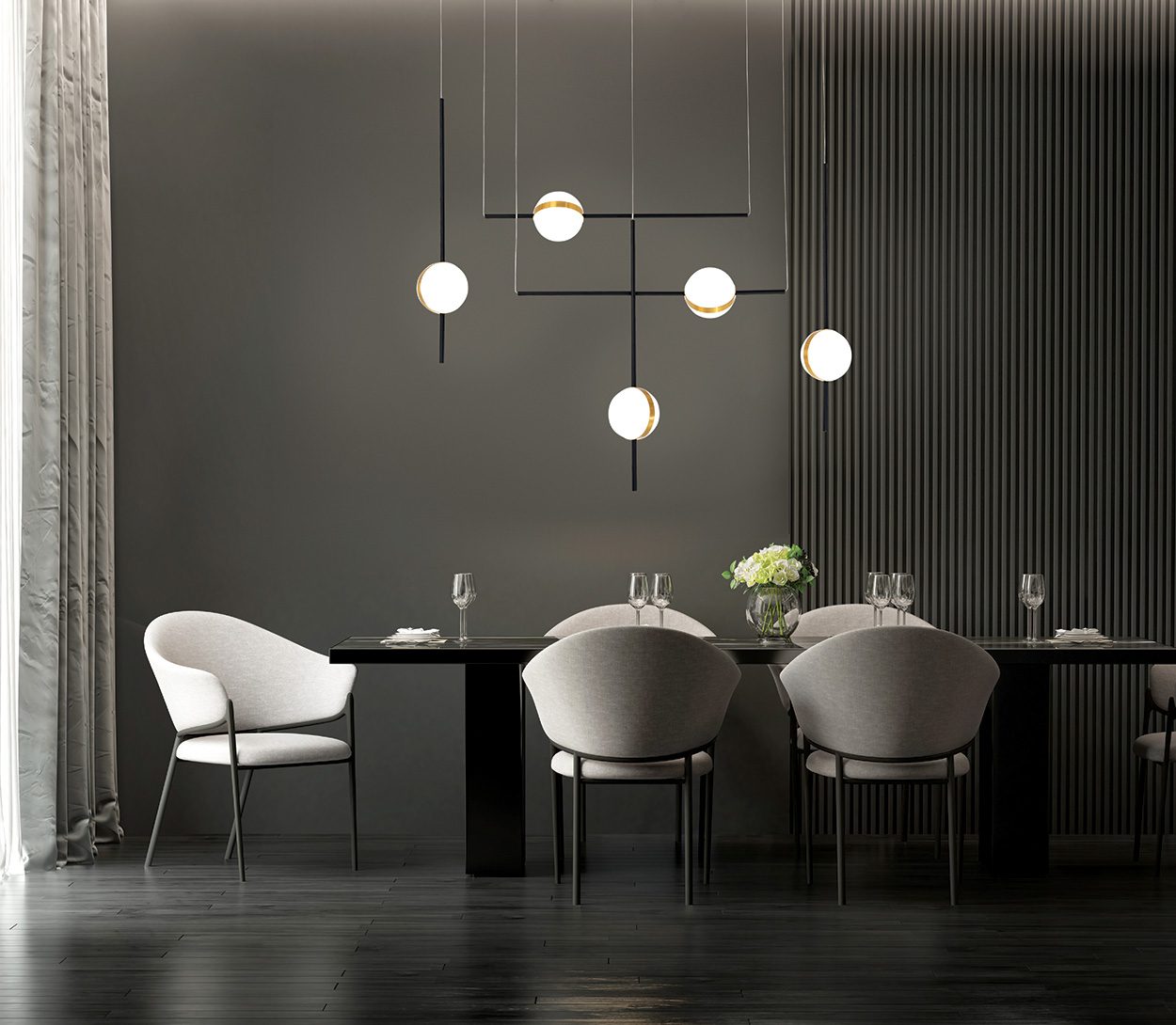 Laguna Pendants
The Laguna family of decorative lights feature opal globes suspended on a matte gold and black frame. There are two pendants in the Laguna family with adjustable globes, and two matching table and wall lights.
Malibu Pendant Family
The Malibu family of pendants feature large oval and circular luminaires with spherical opal glass detailing. Available in a satin gold or black aluminium these pendants are perfect for commercial lighting needs. These pendants are a big hit, and with a look that is both classic and contemporary, what's not to love?
For more information, please visit: synergycreativ.com
Images courtesy of Synergy Creativ