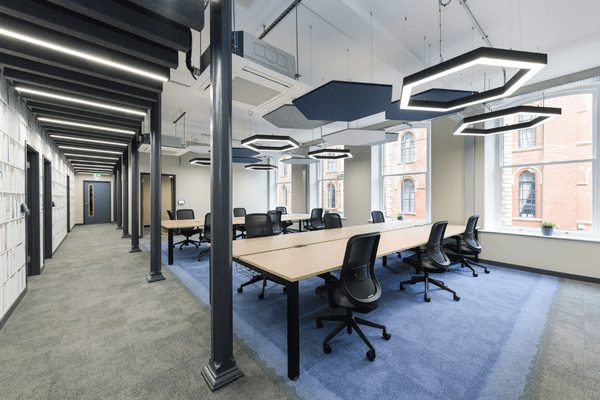 Synergy has a new name, a new website, and the same great Synergy service, but that is not all.
Synergy is expanding and becoming Synergy Creativ, a design hub that creates more than just lighting solutions for commercial interiors. Synergy Creativ now offers a full range of workspace, acoustic, biophilic and decorative lighting.
Synergy Creativ works closely with architects, designers and specifiers to provide people-centric lighting for projects across the workplace, hospitality and commercial interior sectors in the UK and Europe.
Synergy's four new brands include: Svelto, Ekko, Strom + Overgaard and Pendantic, which combine contemporary design, craftsmanship and functionality to illuminate spaces in the modern workplace. Designed in Denmark and London, Synergy Creativ manufacture and source lighting solutions for commercial interiors in the UK and Europe.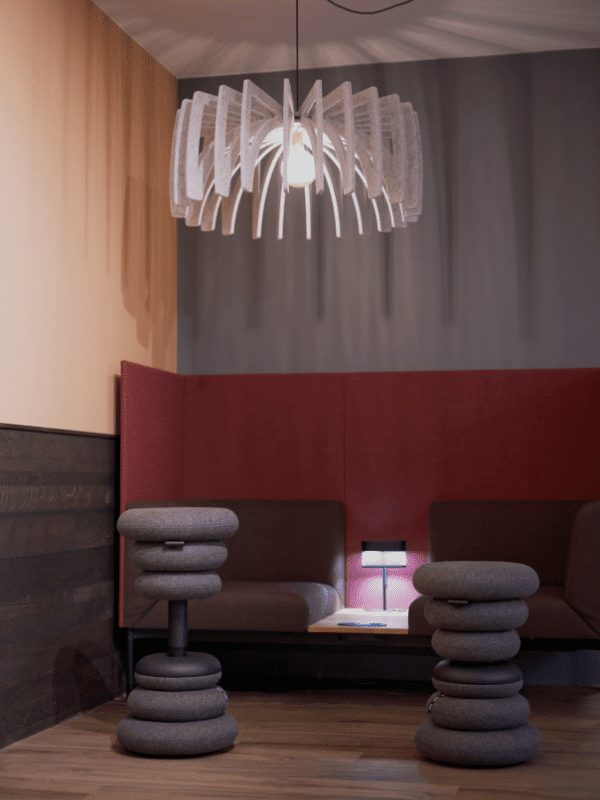 Svelto Architectural Lighting
Every commercial interior needs to be well-lit to provide a safe, welcoming working environment for its users. Svelto provides a range of lighting solutions suitable for workspaces and breakout areas both as a functional necessity, and to strengthen the space's design aesthetic.
The Synergy Creativ range has been configured to aid compliance with all major UK and EU office lighting guidelines, giving you total peace of mind when specifying light fittings.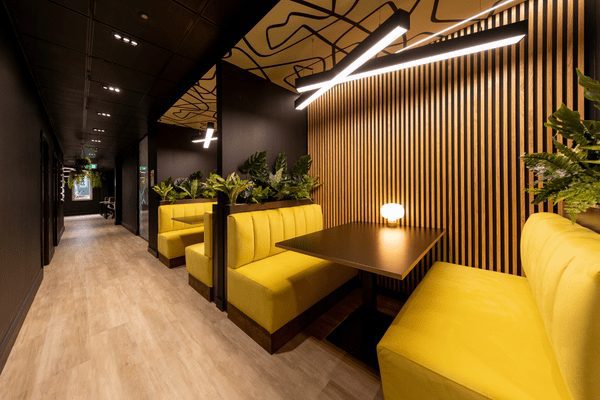 ekko 
Audible comfort in any space is a key consideration for employers and designers. The team behind Ekko are experts in noise reduction to help support happy and healthy teams with a range of beautifully designed and British made acoustic solutions.
Using a material made up of 60% recycled plastic bottles, Ekko is a range of acoustic lighting solutions that illuminate meeting, breakout, and wellbeing spaces. Providing a dampening and absorption effect, Ekko lights can be specified in a range of colours and help create private spaces within open-planned interiors to aid focus and productivity.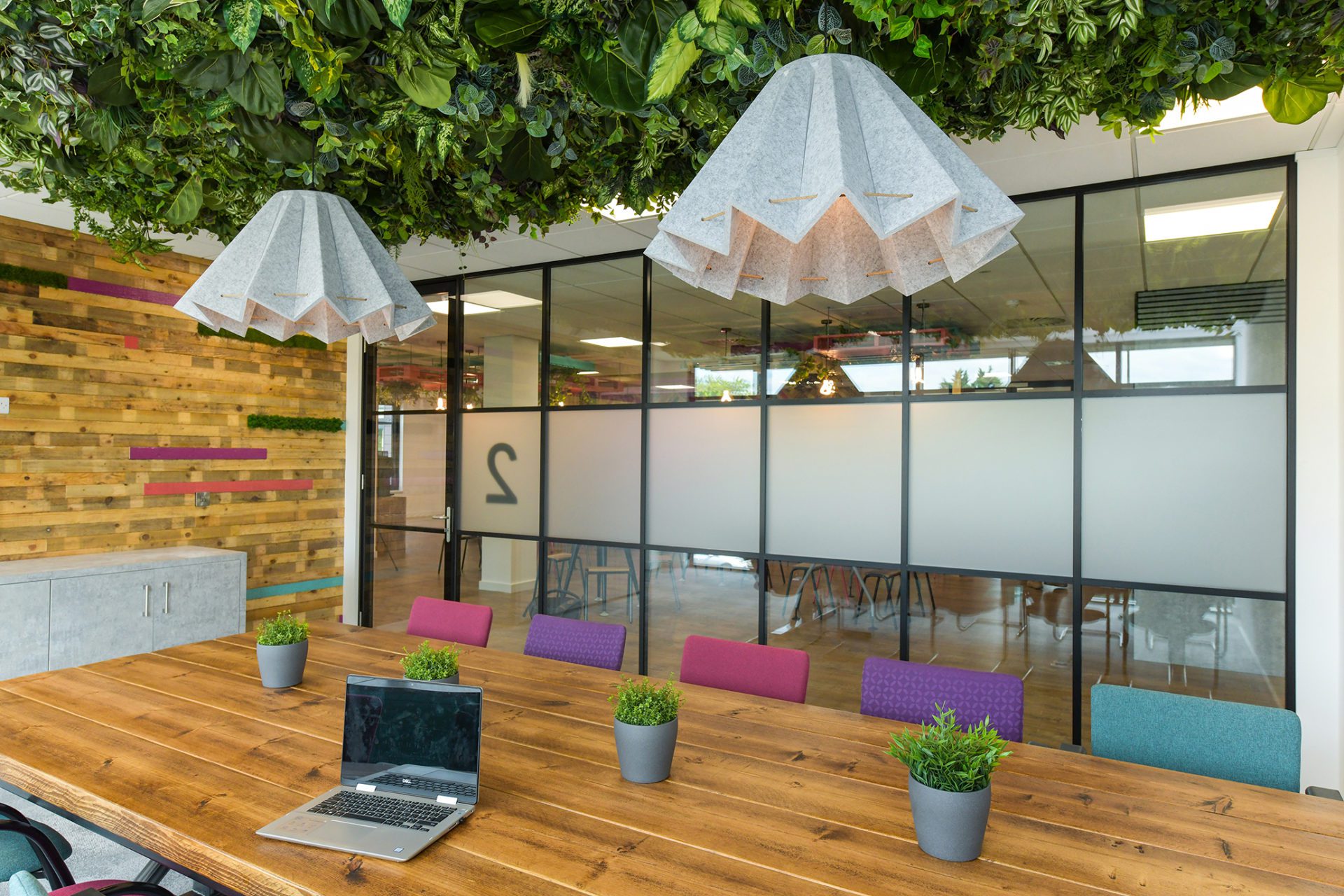 Strom + Overgaard
With the wellbeing of teams in the office now firmly in the centre of company cultures, Synergy Creativ offer Strom + Overgaard Biophilic Lighting. Biophilia not only brings life to a space, but also impacts the wellbeing of its users.
Strom + Overgaard combines the use of plants, acoustics, and lighting to provide a human-centric solution for commercial interiors. Strom + Overgaard products improve air quality, dampen sound, create a strong visual impact, ideal for a variety of spaces within the commercial interior.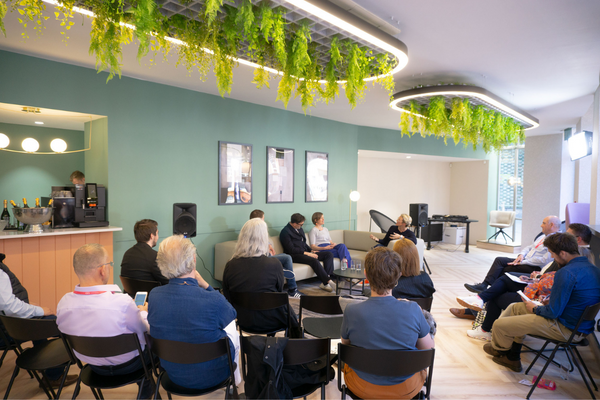 Pendantic
Statement lighting that stands out from the rest: Pendantic is a range of commercial, decorative pendants ideal for luxury, commercial and hospitality interiors. The collection is designed to bring emotion, delight, and beauty into the space in which it is used, combing contemporary design, traditional craftsmanship and dedication to quality.
The technical expertise of Synergy Creativ's electrical engineers are at your disposal along with all the technical data you need when you need it and in the right format.
Synergy Creativ is a UK-based Carbon Footprint Standard certified carbon-neutral plus company. We reuse and recycle our materials and are strongly committed in our mission to make the world a better place.
For further information, visit synergycreativ.com
Images courtesy of Synergy Creativ