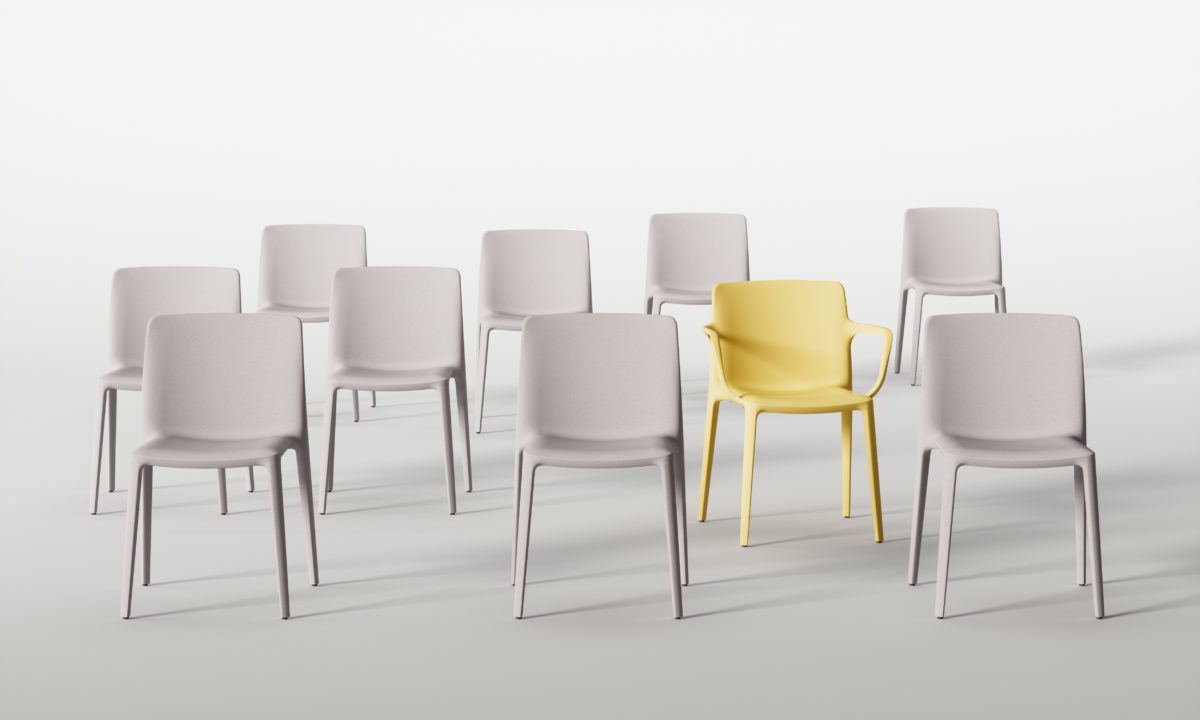 Actiu's first collaboration with Archirivolto Design gathered its inspiration from a Dutch, 16th century sailing ship
Fluit marks the first collaboration between Actiu and the Italian studio Archirivolto Design. A circular and sustainable economy concept that stands out for its fluid nature and sensitivity is brought to life in a slim and robust piece capable of adapting to different corporate and hospitality environments.
80% of the material used in the production of the eco version of Fluit is certified post-consumer recycled plastic from the agri-food sector. Fibreglass accounts for the remaining 20% of the material and is also recycled.
To create this chair, Actiu uses gas injection, an innovative industrial process that reinforces its resistance and provides a delicate finish that is soft to the touch. In addition, following Actiu's philosophy, Fluit's production process is based on the local economy.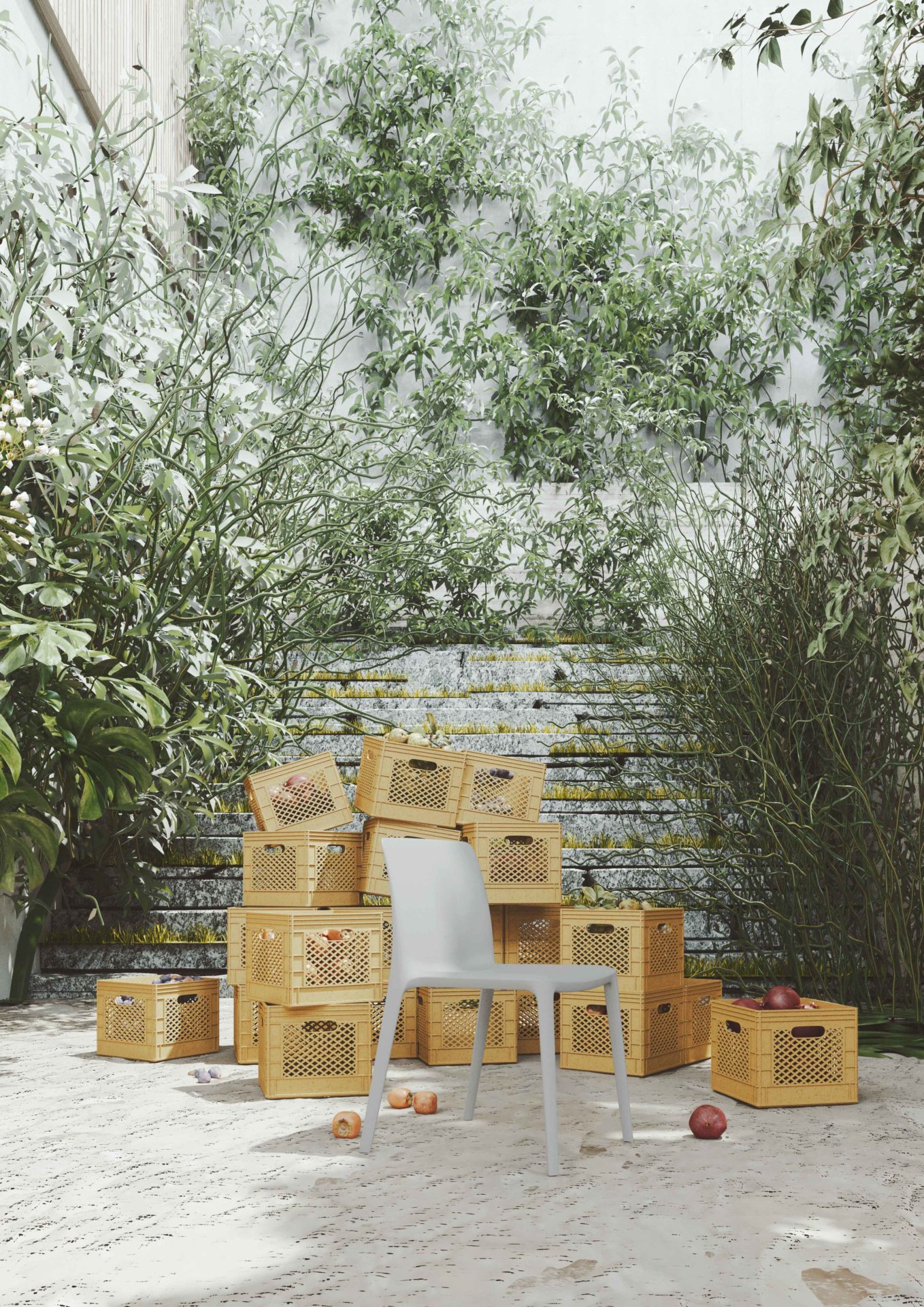 This chair represents a multifunctional solution, which is available with or without arms as a response to different needs, also allowing a padded cushion to be incorporated to provide greater comfort and to which a wide range of trendy colour combinations is added: mustard, white, black, grey, and green.
"The boundaries between spaces are disappearing, both in the field of workspaces and in hospitality environments. Likewise, from within the industry, we must give waste and production losses a second chance. Actiu's Second Act philosophy is the result of this process that we began years ago and that will be further strengthened, if possible, in 2022. And Fluit is the result of all this.
A sustainable chair with meticulously created shapes for multifunctional environments that represents an innovation from a technical and a design point of view", explains the Counsellor and Head of Corporate Reputation at Actiu, Soledat Berbegal.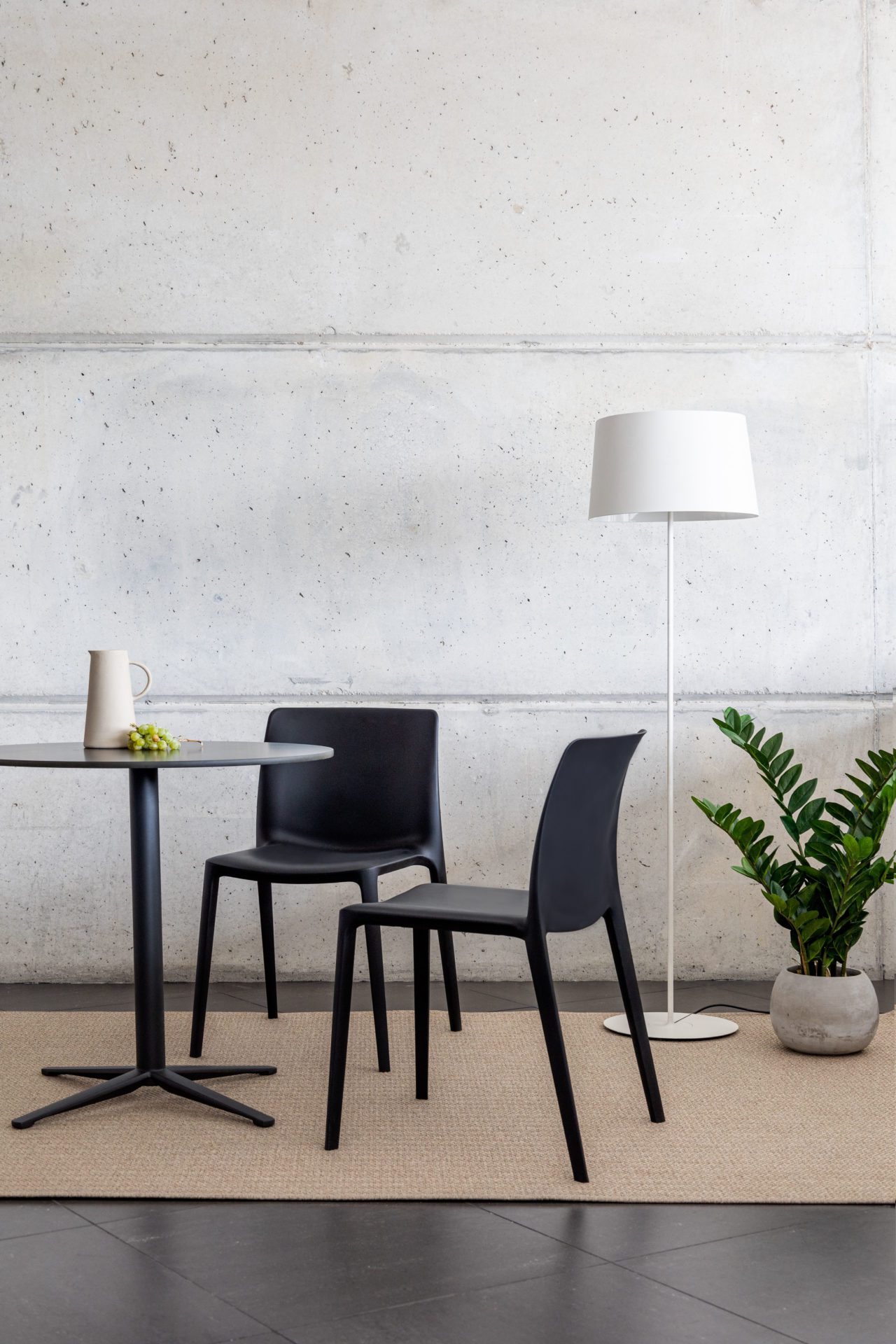 Polypropylene is enriched with fibreglass to strengthen the resistance of a chair that can be stacked with up to six units and can be used indoors or also outdoors in covered areas, due to its aesthetics and UV protection.
"Fluit is inspired by a 16th century Dutch sailing ship named Fluyt. Its dimensions were those of the warships of the time, making this ship a robust sailboat that was larger than merchant ships. Fluit is born from the Mediterranean Sea that is part of our Italian, Spanish, and European culture. And it is conceived as a multifunctional piece, capable of blending into all environments: hospitality, work, and training.
It is a linear chair, with a fluid architecture that, thanks to technology, makes it lightweight, aesthetic, and stable. A sinuous and static object, without any flat surfaces, that seems to be the start of a movement. Just how the sea is never still, even when it's calm", says Archirivolto Design.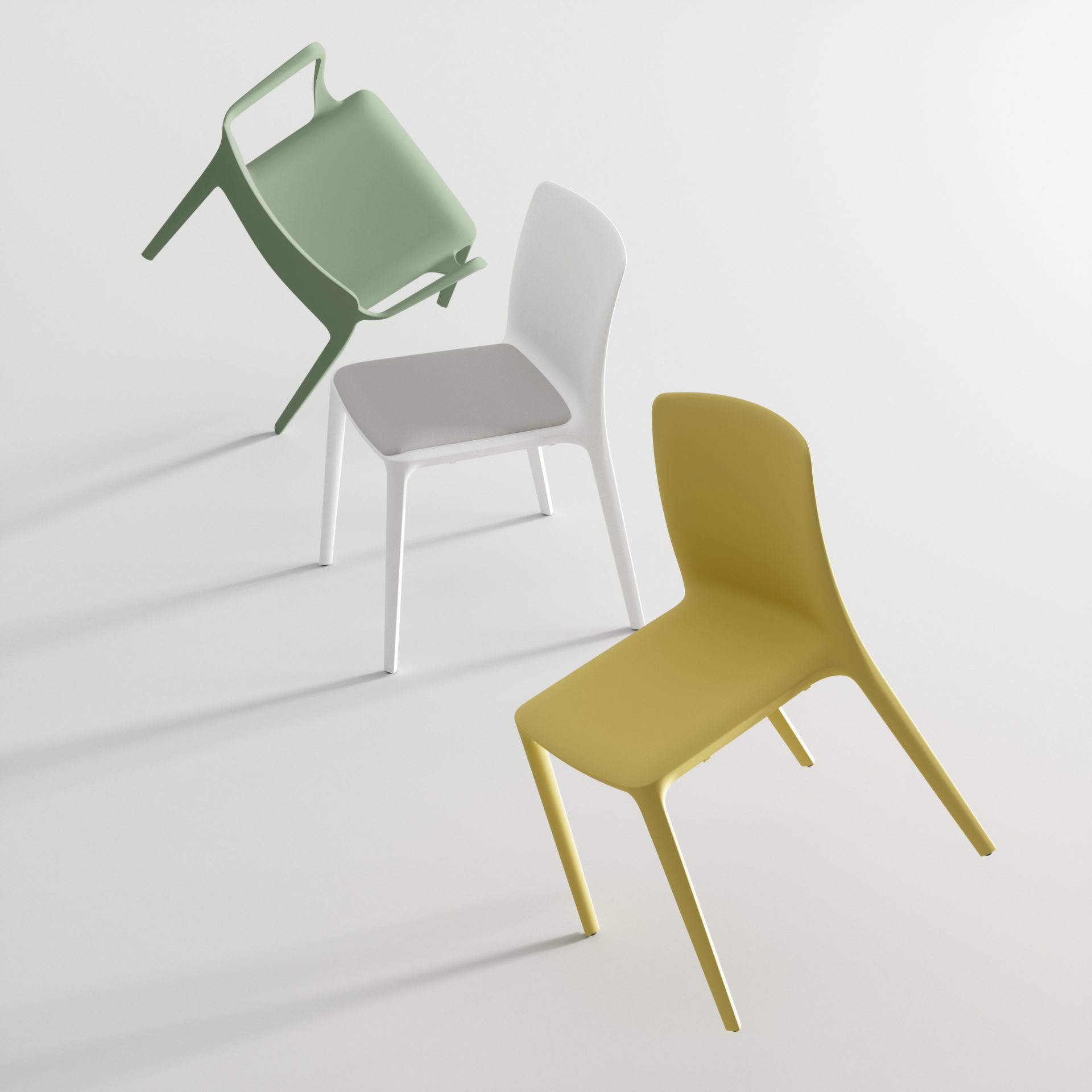 Fluit represents another step in Actiu's sustainability strategy, the company that was the first Spanish manufacturer to sell plywood boards with 0% formaldehyde melamine coatings as standard, meeting the emission standards established by the US EPA TSCA Title VI and Phase 2 of the CARB.
In fact, the use of sustainable, recycled/recyclable materials is one of the company's hallmarks and therefore it manages to reduce the carbon footprint of each of its products' life cycles, in relation to other similar models.
For further information, visit actiu.com
All images courtesy of Actiu