Whether it's a dash or a splash, adding colour to office washrooms is easier than ever with Ideal Standard
The office is a location where many of us spend a large amount of time. Now more than ever, teams want the office to be a welcoming, comfortable, and accessible space. For architects, designers, specifiers and facilities managers, this is equally true, and those managing workplace design and maintenance have been tasked with creating spaces people want to be a part of.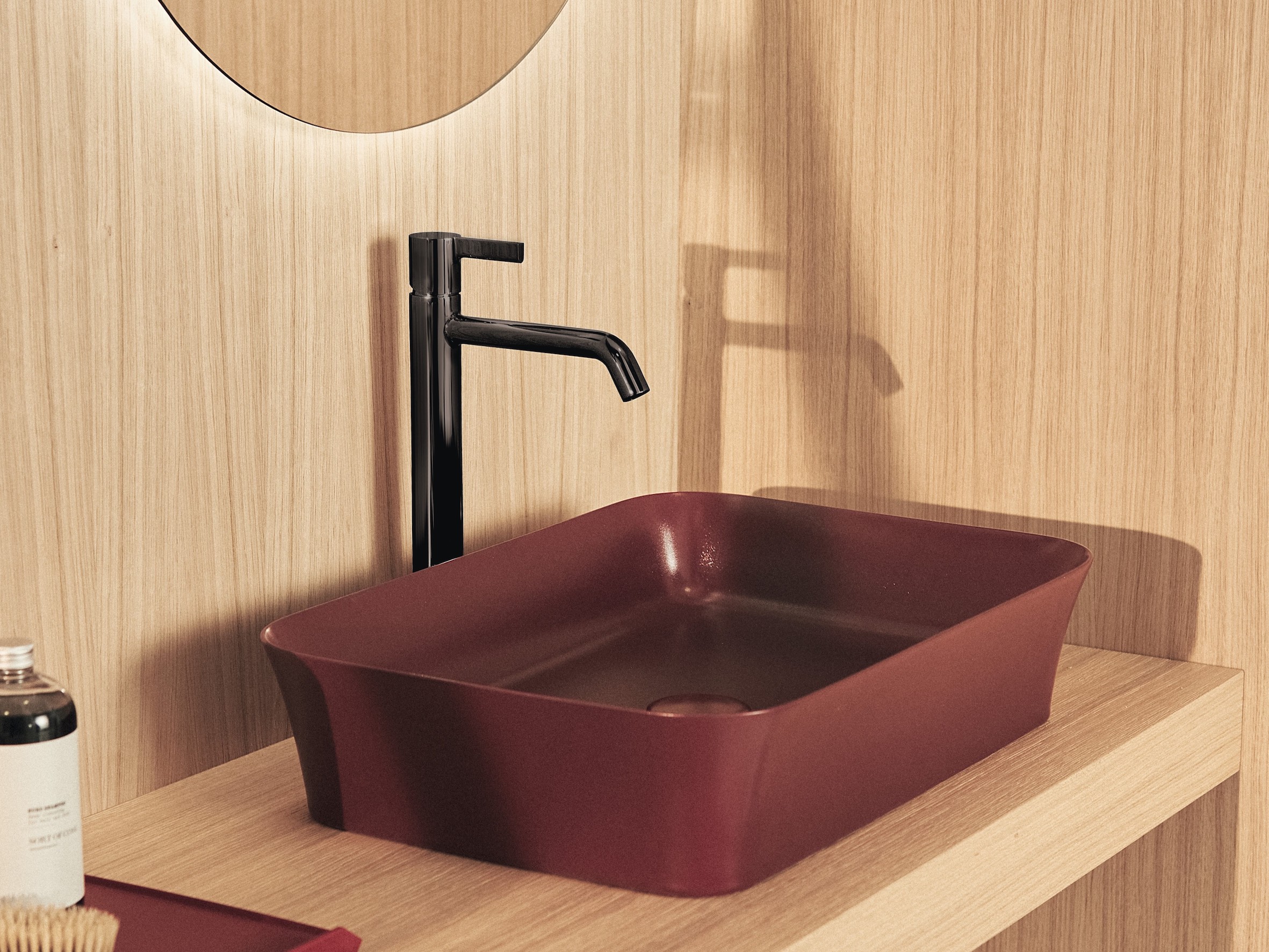 As such a high-traffic area, the design of the office washroom is clearly crucial to how employees feel at work – not only offering the perfect space to add personality to the workplace, but ensuring hygiene is maintained to the highest quality.
The Atelier Collections from Ideal Standard offer striking designs and unbeatable performance, which can add an entirely new dimension to the office washroom. Designed by Roberto Palomba, founder of the renowned Italian design studio Palomba Serafini Associati, the collections are a celebration of Ideal Standard's design pedigree – classic styles re-imagined with a contemporary twist.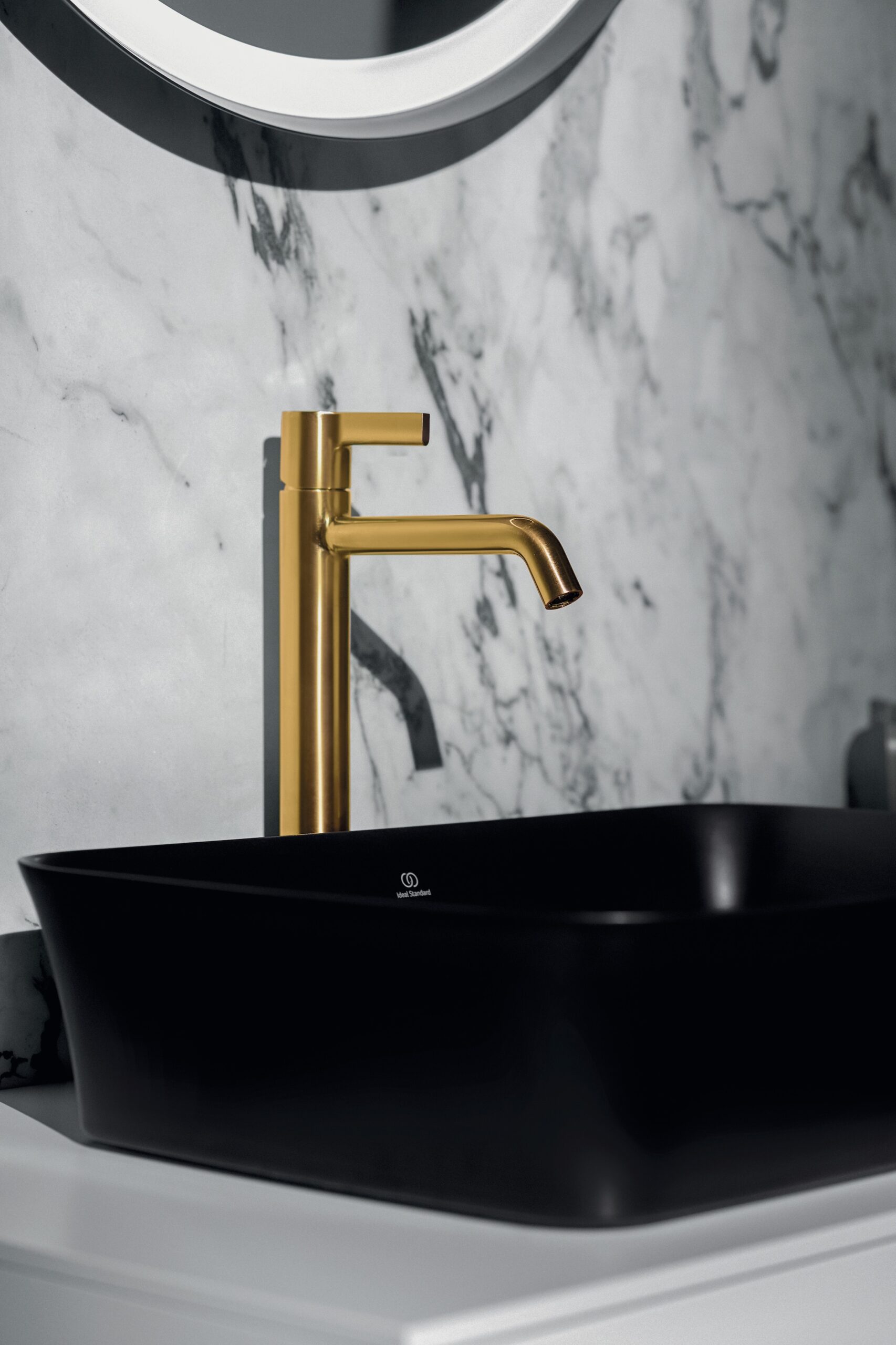 Brilliant basins
Basins are an area of washroom design with scope for real creativity, and they can set the tone in a design-led space when done right. Ideal Standard's Ipalyss does just that, challenging convention with an ultra-thin style that thrives in any of the twelve colours available. Picking a Kashmir, Pomegranate or Sage basin rather than the traditional white will immediately make it a focal point and can be used to make an impression without having to overhaul an entire design.
It's not all about aesthetics though – to keep making the right impression, washrooms must be durable too. The Ipalyss range is crafted from Ideal Standard's Diamatec® ceramic, a unique blend of alumina and chamotte that gives even the thinnest of surfaces unprecedented strength and durability. This means, architects and designers don't have to sacrifice a beautiful space for one that lasts.
Mixing it up
Washroom mixers present another opportunity for designers to be bold with colour in the office, as well as add a premium touch. The Joy Neo range from Ideal Standard creates a sense of understated luxury with its simple geometric shapes and symmetrical design. Available in chrome or a sleek magnetic grey, and with two distinct handle styles, Joy Neo makes the office washroom a space that can be aesthetically admired, as well as performing functionally.
Like all Ideal Standard's products, these mixers are built to last, whatever a busy washroom may throw at them. Physical Vapour Deposition (PVD) coating is what gives these mixers a superior resistance to chemicals, wear, impact, corrosion and discolouration. This thin coating is applied in a vacuum and makes the product up to ten times more robust, meaning it'll stay beautiful for more than 10,000 use cycles.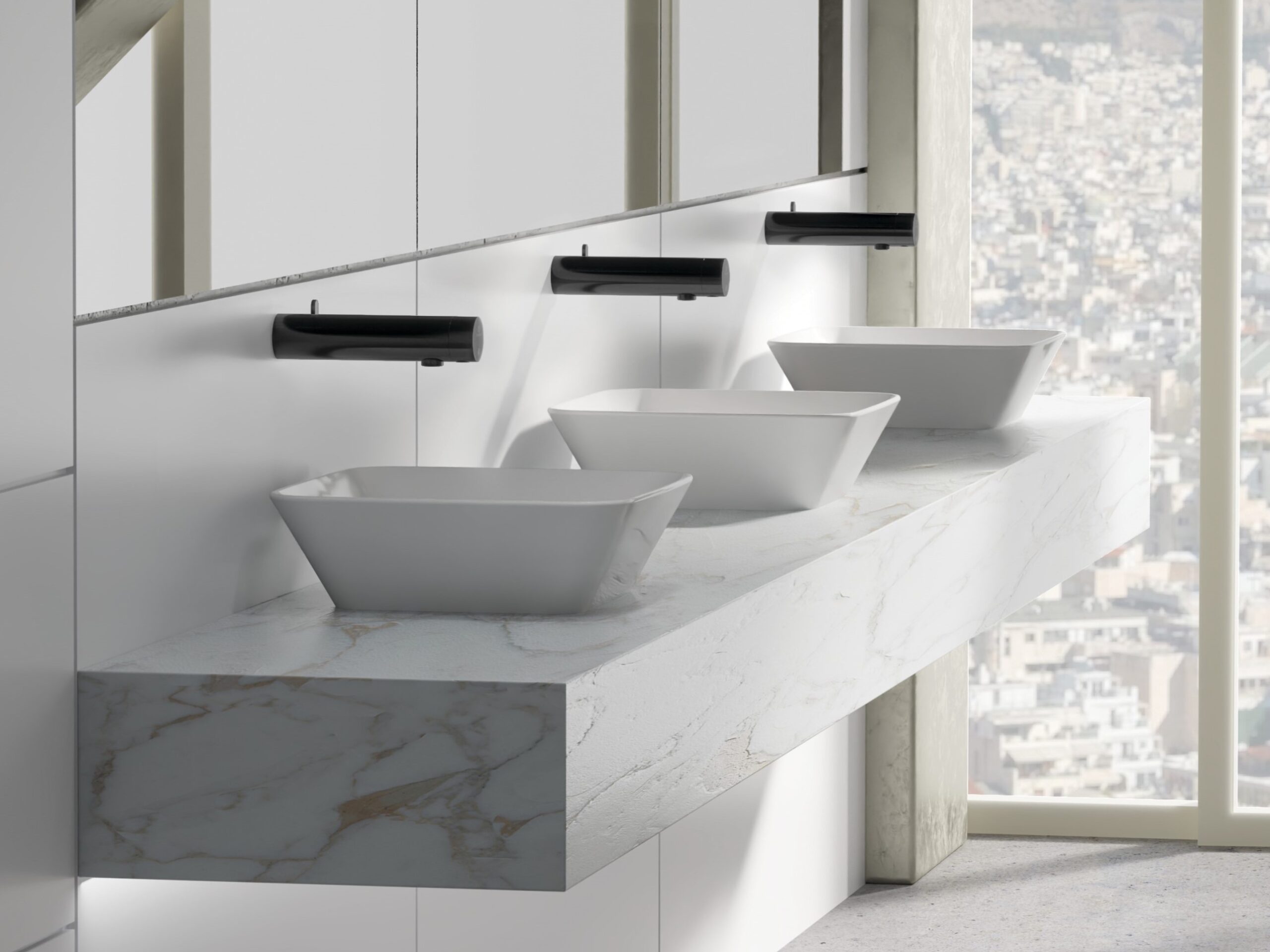 The Armitage Shanks SensorFlow E mixer offers an alternative that puts hygiene first in a sleek, minimalist package, with its distinct Onyx Black coating will remaining scratch free for more than 45,000 use cycles.
The design of the office washroom is clearly an important thing – encouraging employees to go to the office, making them feel more comfortable while there and give them a space to refresh themselves. The three pillars of design that need to be considered are functionality, aesthetics and hygiene, and with such a wide range of products, colours, and industry leading technology on offer from Ideal Standard, it's simple for architects and designers to fulfil these pillars.
To find out more about Ideal Standard's offering, visit idealspec.co.uk
Photography courtesy of Ideal Standard