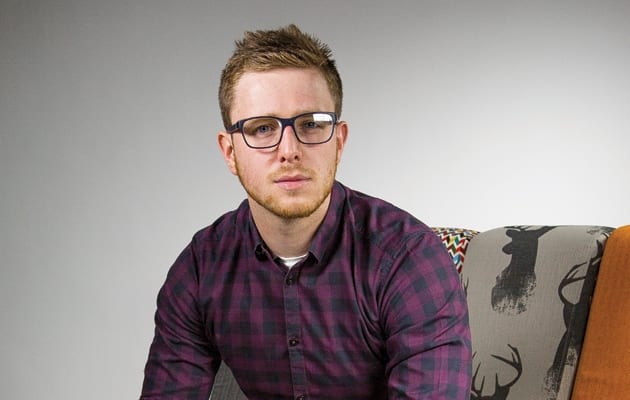 |||
100% Design has a longstanding history of supporting up and coming talent and this year is no exception. During Part 2 of the 2016 edition of the New Designers exhibition, which took place in July at Islington's Business Design Centre, design graduate Matthew Pope scooped the 100% Design award. The prize included exhibition space within the Emerging Brands section of the show, an area given over to uncovering the best and freshest ideas from tomorrow's new talent.
Pope, a graduate of Nottingham Trent University's BA in Furniture and Product Design course won the 100% Design prize for his Addax modular sofa design. The judges, which included OnOffice editor Helen Parton and 100% Design show director William Knight praised this design for being "user focused, funky and a great 21st century product, adaptable for small spaces and expandable for larger ones". While originally intended for residential use, the judges also picked up its potential in more than one market and it would certainly have applications in the workplace, such as in break out spaces.
Pope explains that the inspiration for Addax came from friends' inability to find decent seating for their student accommodation that would transport, assemble and fit easily into compact living spaces. Pope says: "This then led me to explore the wider issue of how to furnish flats and housing in dense, inner city areas."
The Addax unit began life as a 12-week project as part of Pope's course. It has the convenience of size and configuration – users can choose how many sections of the seating they require, with a table option too. It was equally important that the design allowed people to express themselves through the fabric choices, creating an emotional connection. Each section is completely customisable with Pope's winning design showing a range of plain and patterned fabrics. He adds: "Using an app, users will be able to personalise their own sofas, creating an experience for the users and reinforcing their connection with their sofa."
The sofa was upholstered by DFS, Pope having worked with the retailer during the second year of his course, producing a footstool that could be flipped over to either make a side table, with a cushion on the other side, depending on whether a hard surface or a softer one was required.
Pope, who is currently based just outside of Bristol, says winning the 100% Design prize "has given me the drive and resolve to pursue a career in furniture-making". He is developing a corner unit design in time for September's show.
In the run up to this year's 100% Design event at Olympia, we speak to the emerging designer