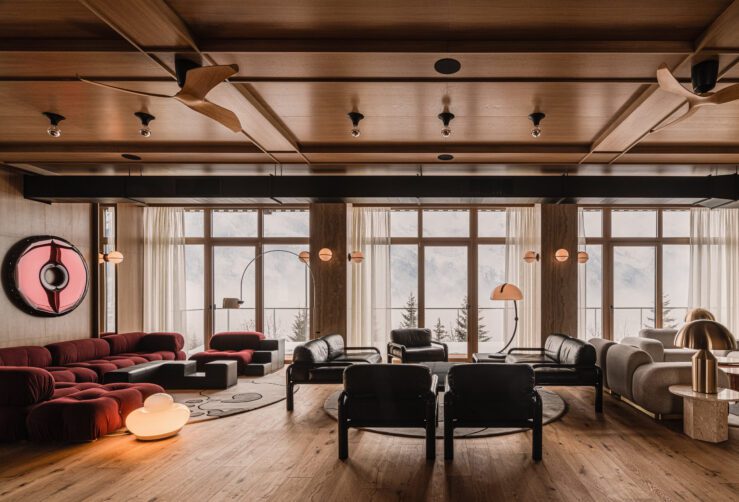 Alpine Spirit: In a spa and ski town in the heart of the Austrian Alps, a luxury boutique hotel is bringing a new mid-century vibe to the traditional healing retreat
The tiny Alpine town of Bad Gastein, south of Salzburg in Austria, is having something of a revival thanks to a small but mighty creative community who are breathing new life into its brutalist-meets-belle-époque architecture. Paving the way is The Cōmodo, a new boutique hotel that has been fashioned out of an abandoned health clinic.
The revamp of the now 70-room property has been conceived by Polish-born and Berlin-based designer Piotr Wisniewski and owner Barbara Elwardt, both from the Berlin agency weStudio. This is the first of a series of design hotels that they have in the pipeline and it sets a bold tone.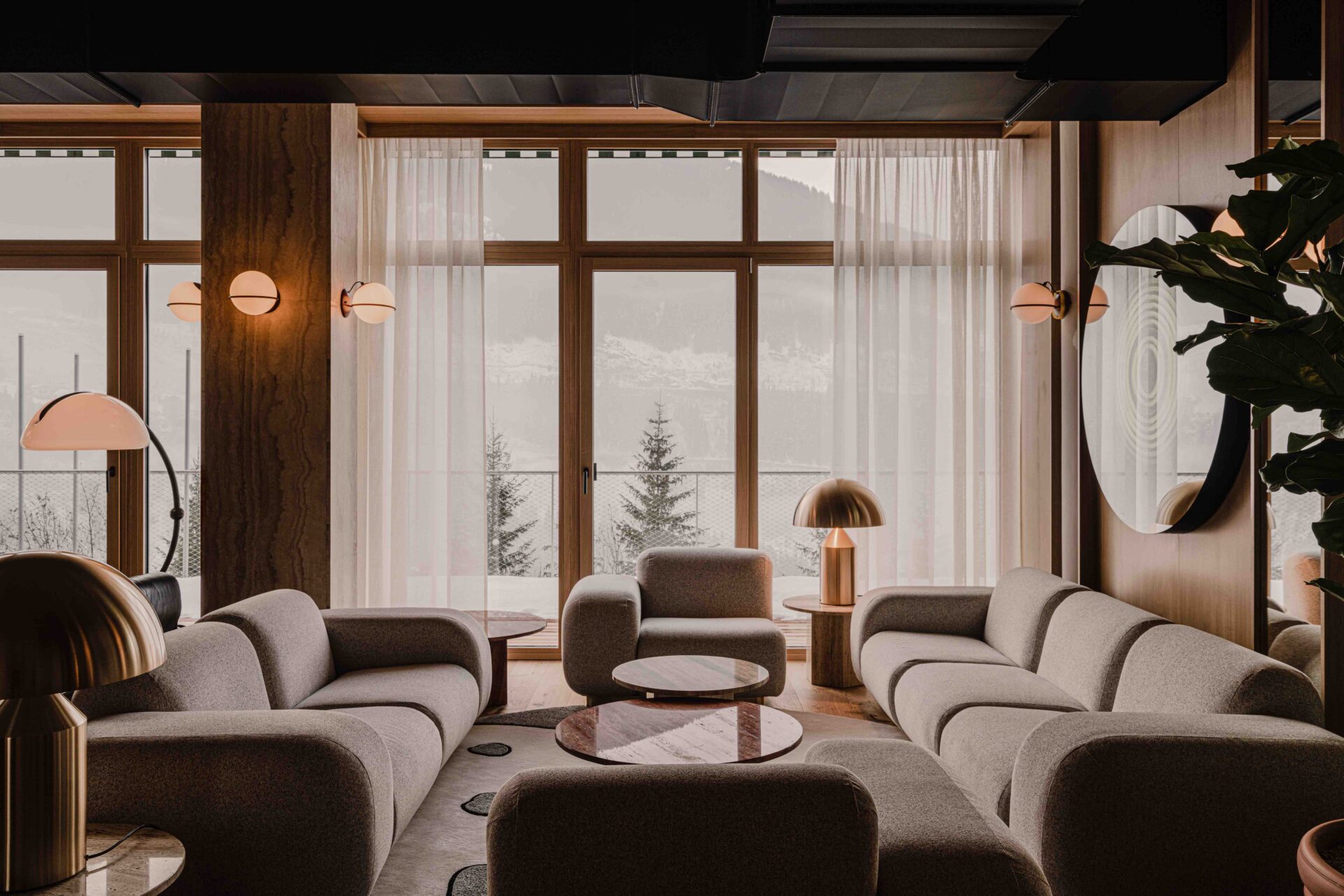 A mid-century aesthetic is framed by forested cliffs and gaping valleys, making for a modern Alpine retreat that champions design and nature while nodding to the building's past. The property's Austrian roots are celebrated through the colour palette and materials, alongside bursts of colour and contemporary touches. Shades of rich wine and bottle green offset the original terrazzo floor, while local materials such as oak and pine wood anchor the setting.
"I would describe it as an Alpine resort design with a 1960s nostalgia. The design language, from the colour palette to the materials and forms, is strongly connected with the site and its history," says Wisniewski.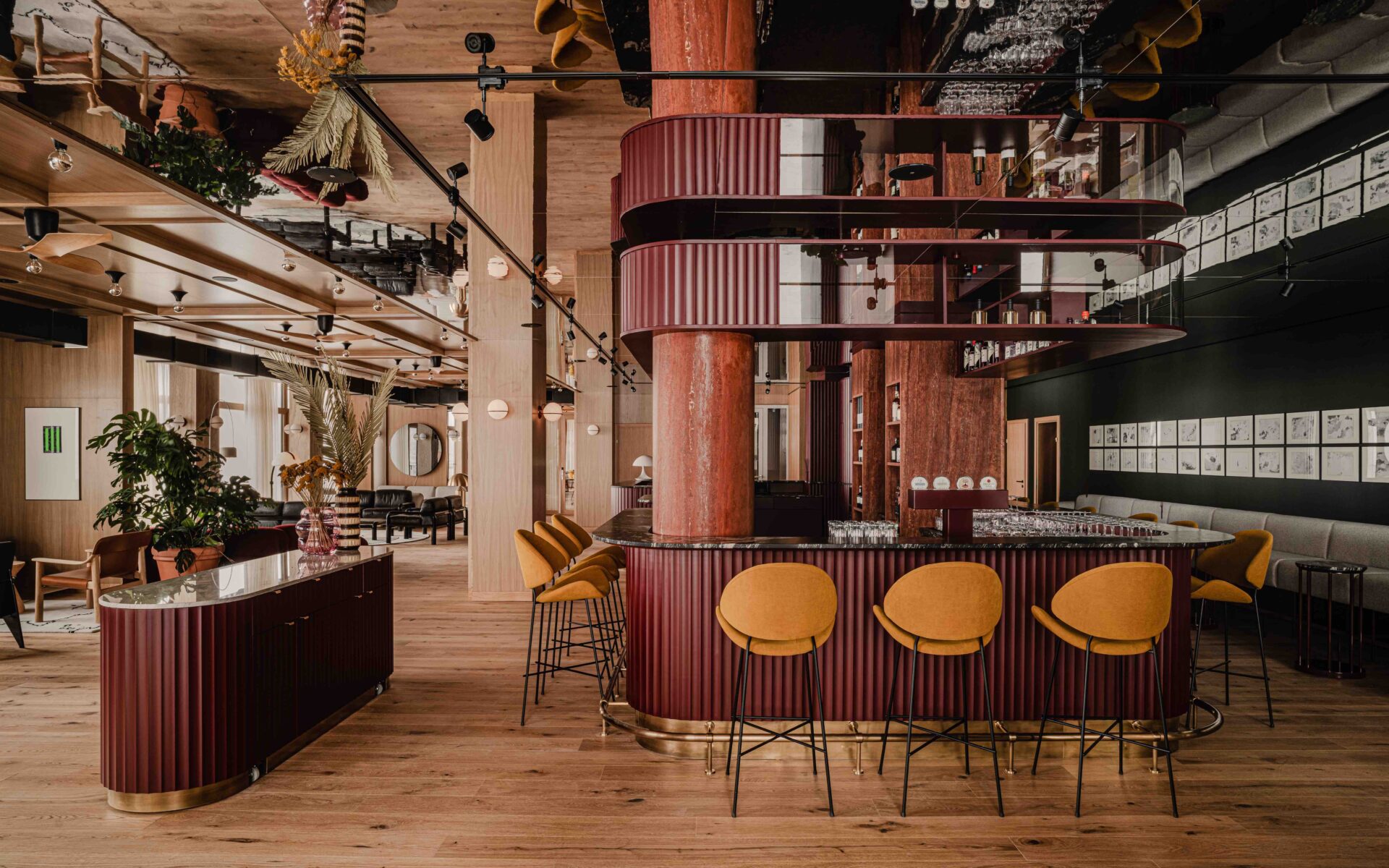 Works by rising European artisans have been dotted throughout the hotel to weave in character through tapestries, carpets, prints and wallpaper. Art deliberately takes centre stage. Another Berlin-based double act, Gosia Warrink and Katja Koeberlin from Amberdesign, is behind 140 works on display. Abstract in nature and rich in personality, each is inspired by the colours and contours of the Bad Gastein mountains.
"For the wallpaper, we created topographical drawings using the patterns formed by fine contour lines from elevation maps, describing the mountain tectonics around Bad Gastein. The carpets are also abstractions, inspired by the surrounding mountain gorges and nature," explains Koeberlin.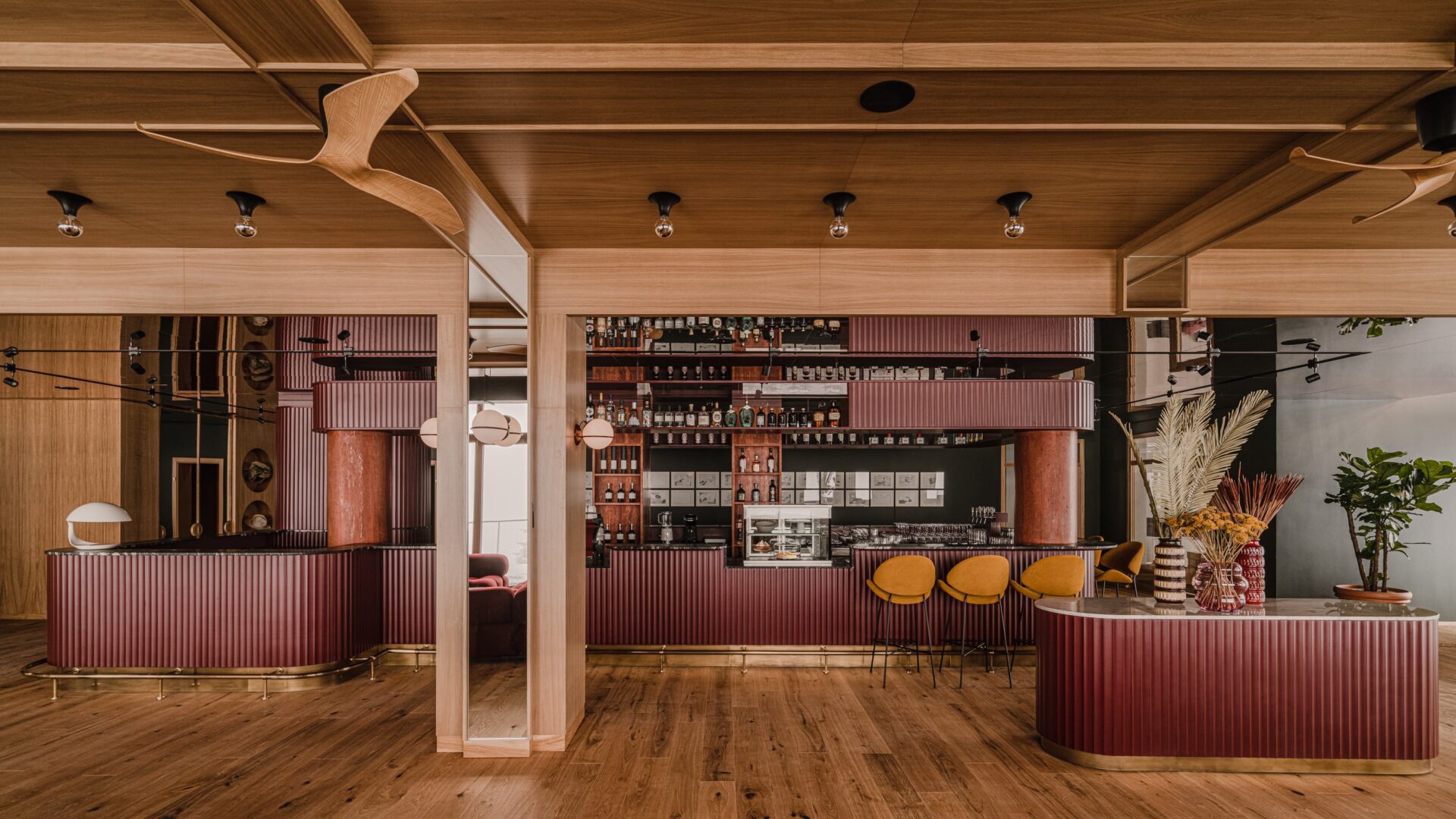 Meanwhile, up-and-coming Berlin design agency Fundamental has produced a series of vases and candleholders for the hotel. Further renowned gallerists are expected to pop up as The Cōmodo evolves.
The lobby has been styled to resemble a living room where guests are encouraged to meet, drink and gather. Here it is all about the little details with books and curios scattered around the space and a fireplace adding to the homely ambience. The central bar and restaurant seamlessly transitions to the summer garden and outdoor pool, blurring the lines between inside and out. It is a joyful reminder of the beauty that is on the doorstep.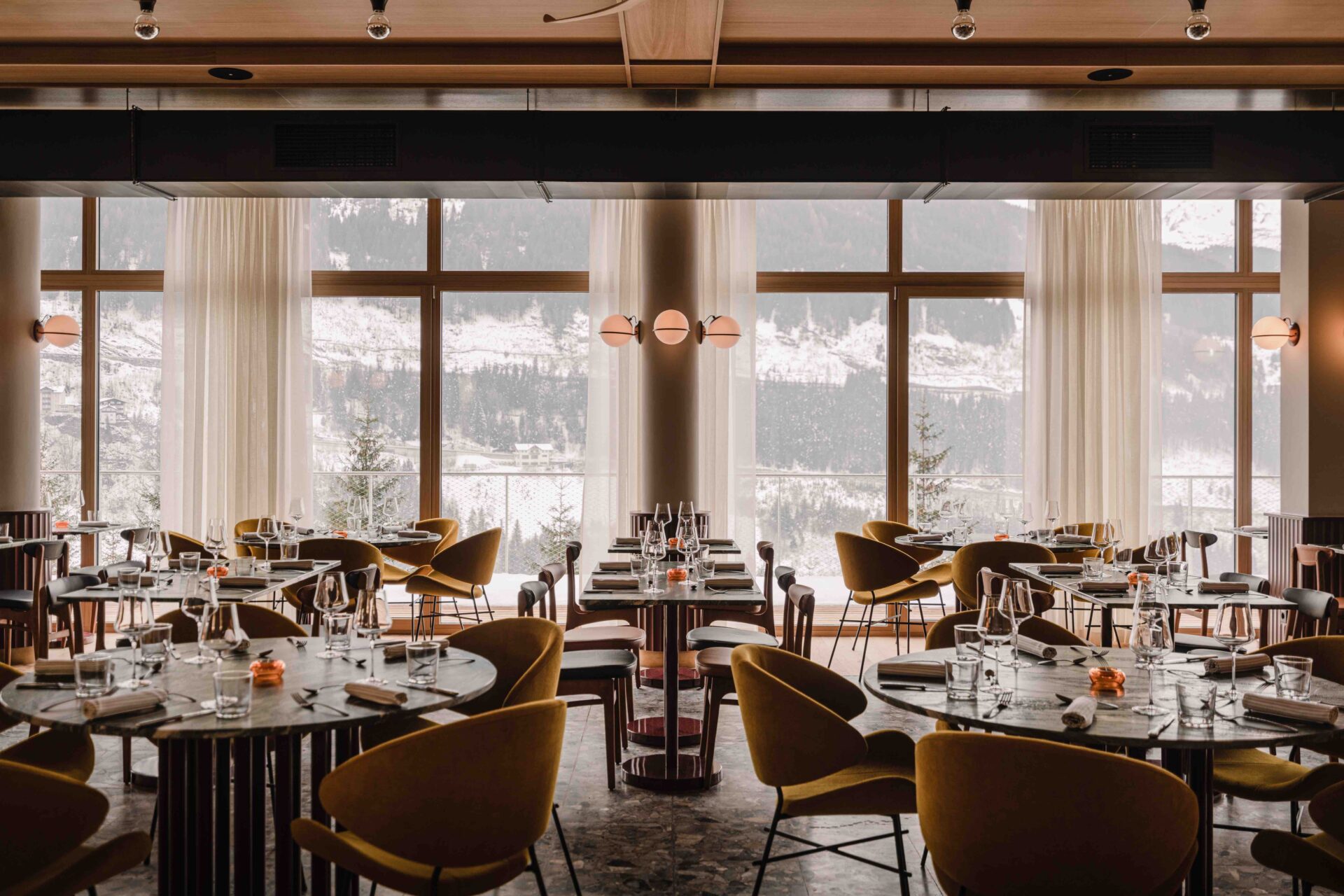 Chef Max Jensen has a farm-to-table approach to his Austrian menu and sustainability is key. Ingredients are sourced fresh from local farmers and producers. Think braised beef in red wine sauce, perfectly scorched vegetables, cheese dumplings and apricot galette with buffalo milk rice. Drinks and cocktails are pared back with a focus on the classics alongside high quality Winzersekt from local organic farms and small-batch vineyards.
The rooms, ranging from Mountain View Rooms to Garden Suites, feel fresh and playful. They marry luxurious amenities with original vintage furniture and mood-conjuring features including record players. Some offer sweeping views deep into the Gastein valley, while others overlook the woody forest pines. Four suites come with a freestanding bathtub, their own living room with a desk, couch and chaise longue. Co-working spaces, a fitness and yoga studio and a boutique cinema make the hotel an ideal place to bed in for a few days.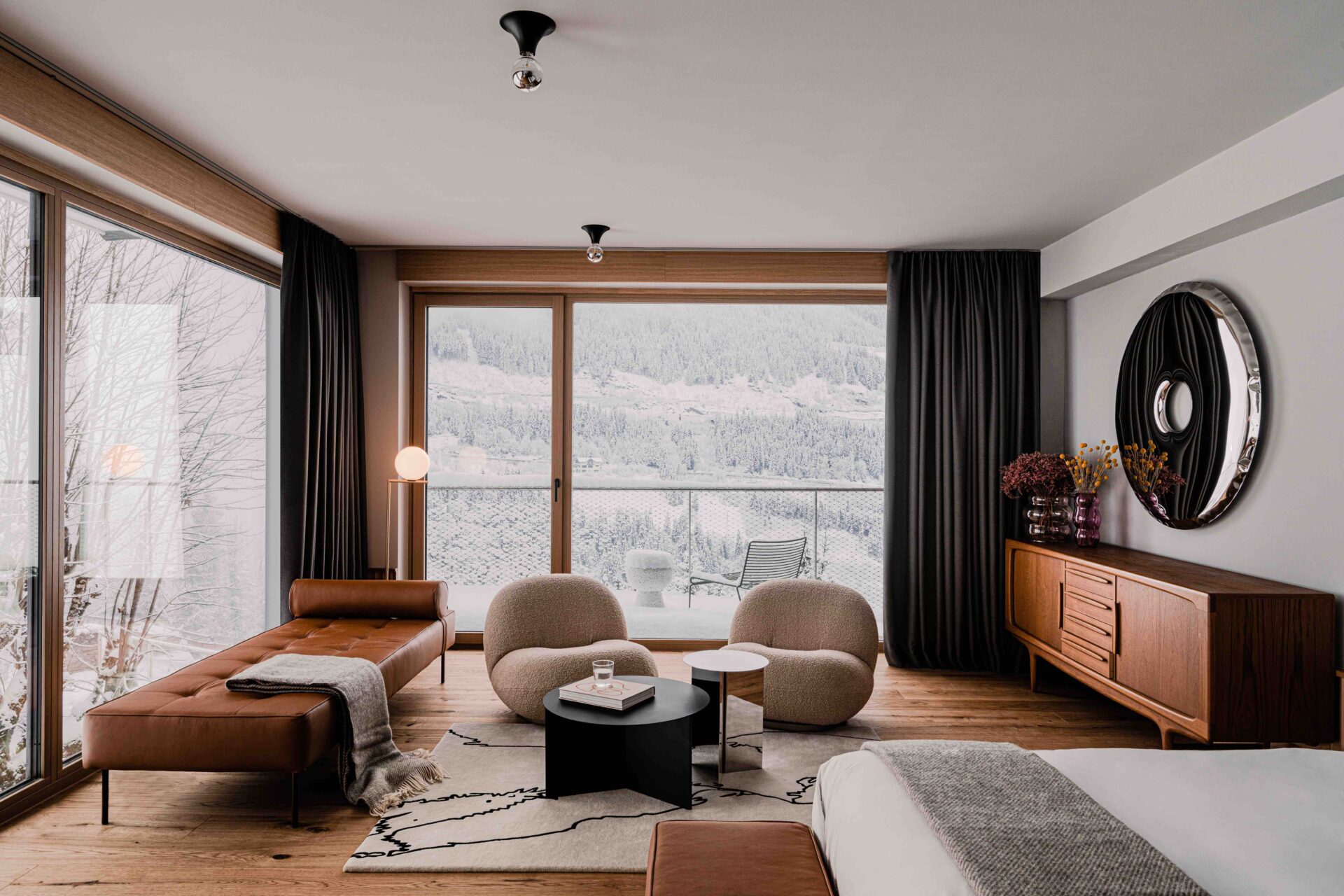 Wellness is deeply rooted in Bad Gastein's DNA. Recognised for its healing powers since the 19th century, the town's allure has long revolved around mineral-rich baths and restorative hikes. So it is only fitting that The Cōmodo has a statement spa.
Drawing on its neighbourhood's soothing qualities, it creates its own wellness traditions. From facials to massages, treatments are tailored using Saint Charles products with the healing properties of the Gastein thermal water. Alongside the treatment rooms there are two saunas and an indoor and outdoor pool, making it just the spot to unwind after a trek through the mountains.
The hotel is perfectly positioned for a spot of stylish escapism throughout the seasons. In winter, almost 220km of ski slopes bend and twist through the valley, with long, steady runs for connoisseurs.
Come spring, the sun-drenched peaks offer a tranquil backdrop for soaking up nature and embracing a healthy dose of rest and relaxation. While the glorious surroundings are never overlooked, retreating to this design haven adds an extra dimension to the magic of Bad Gastein.
Images by PION Studio
As featured in OnOffice 162, Spring 2023. Read a digital version of the issue for free.