Tarkett Ateljé, a new showroom and hub for sustainability and design talks, puts the circular economy into practice
Having previously collaborated back in 2020 for Stockholm Furniture Fair where the duo explored the circular economy in exhibition design, flooring pioneer Tarkett has teamed up once more with Swedish design practice Note Design Studio to take this idea one step further at Tarkett Ateljé, the brand's new Stockholm showroom.
"With Tarkett Ateljé we wanted to show the holistic approach needed for circular transformation", says Kerstin Lagerlöf, marketing manager for Tarkett Sweden and Norway. "The transition into a circular economy demands synergy between sustainability, design and society. Therefore, Tarkett Ateljé is built around an auditorium, created as a live arena for talks and knowledge exchange."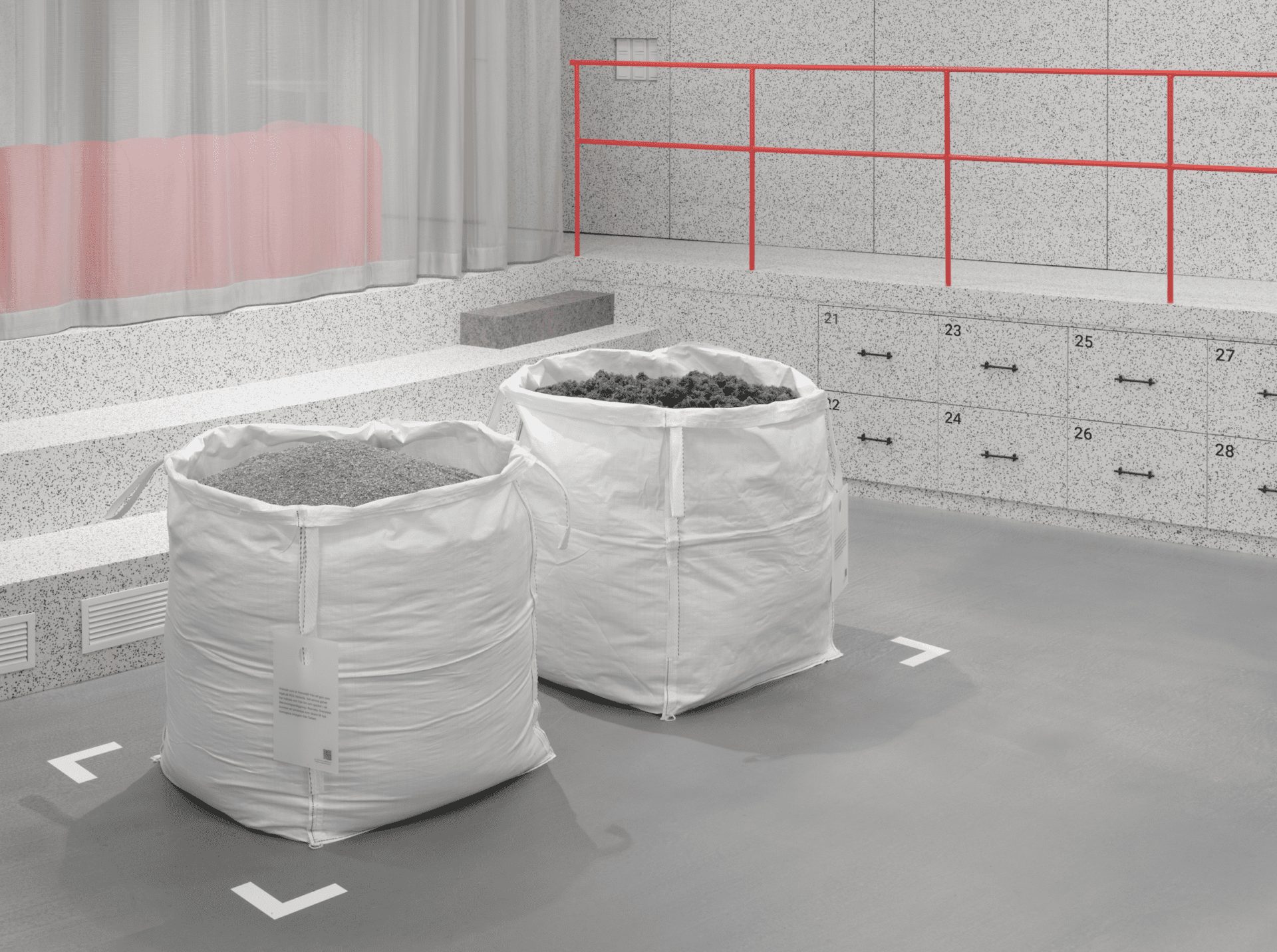 As such, the pair have designed a new type of showroom which is more than a material library, but rather demonstrates how design and sustainability interact. For instance, a key element of the design includes two large sacks that have been filled with recycled raw materials.
One of the sacks is filled with granules recycled from an old floor at IKEA Västerås, which is set to be reused for new vinyl flooring, while the other is recycled yarn from an office project. The latter will be upcycled into new textile carpet tiles, demonstrating Tarkett's wider commitment to a greener future.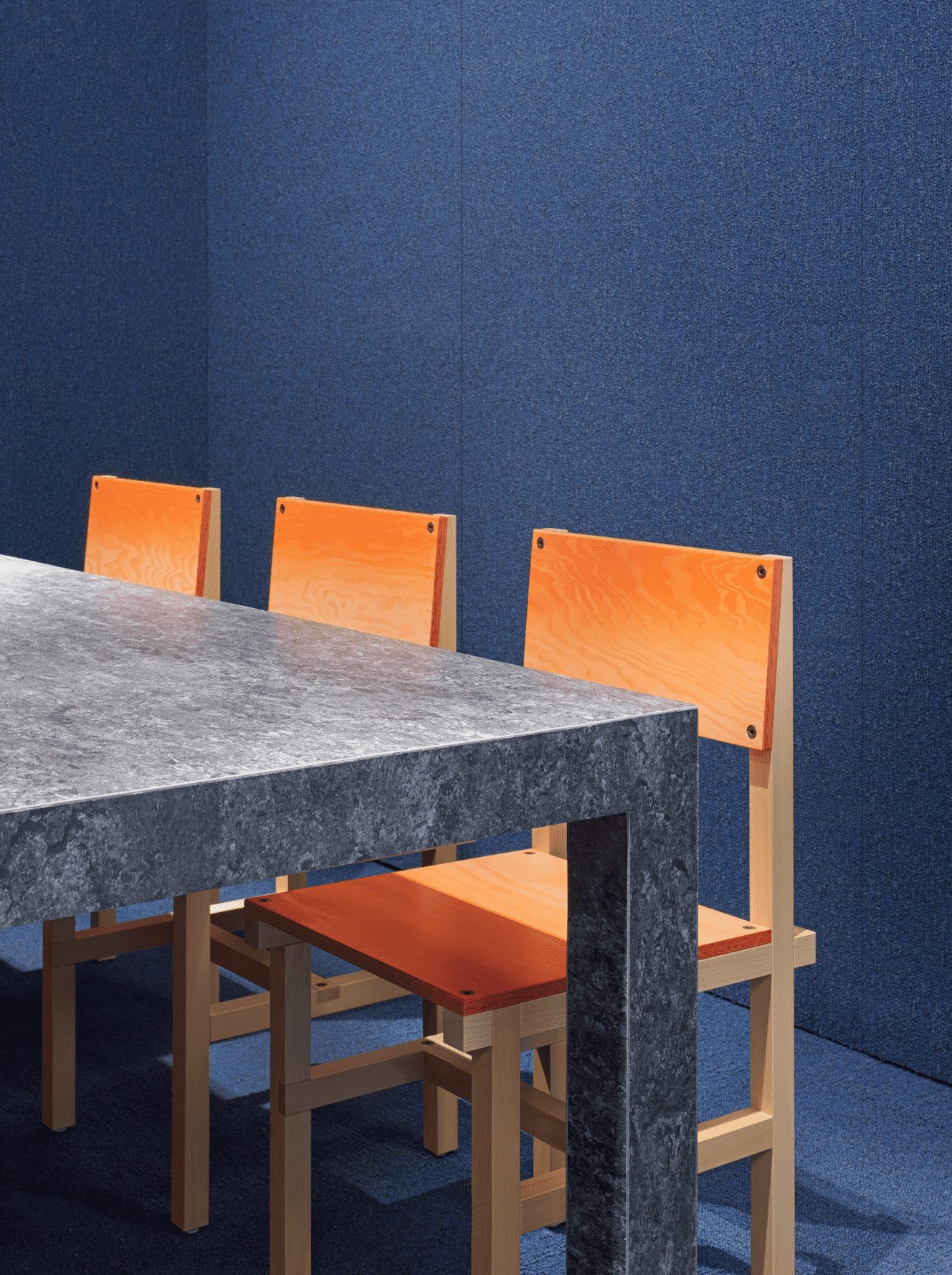 Designing Tarkett Ateljé with the circular economy in mind, Note Design Studio sourced materials from Tarkett's post-use recyclable product ranges, which are now presented as part of the brand's Circular Selection. The collection will expand as more products become fully recyclable.
"Recycling is a critical factor for reaching the climate goals", says Dag Duberg, Nordic sustainability manager at Tarkett. "For every square metre of vinyl floor that we recycle, CO2 emissions are reduced by 10 kg."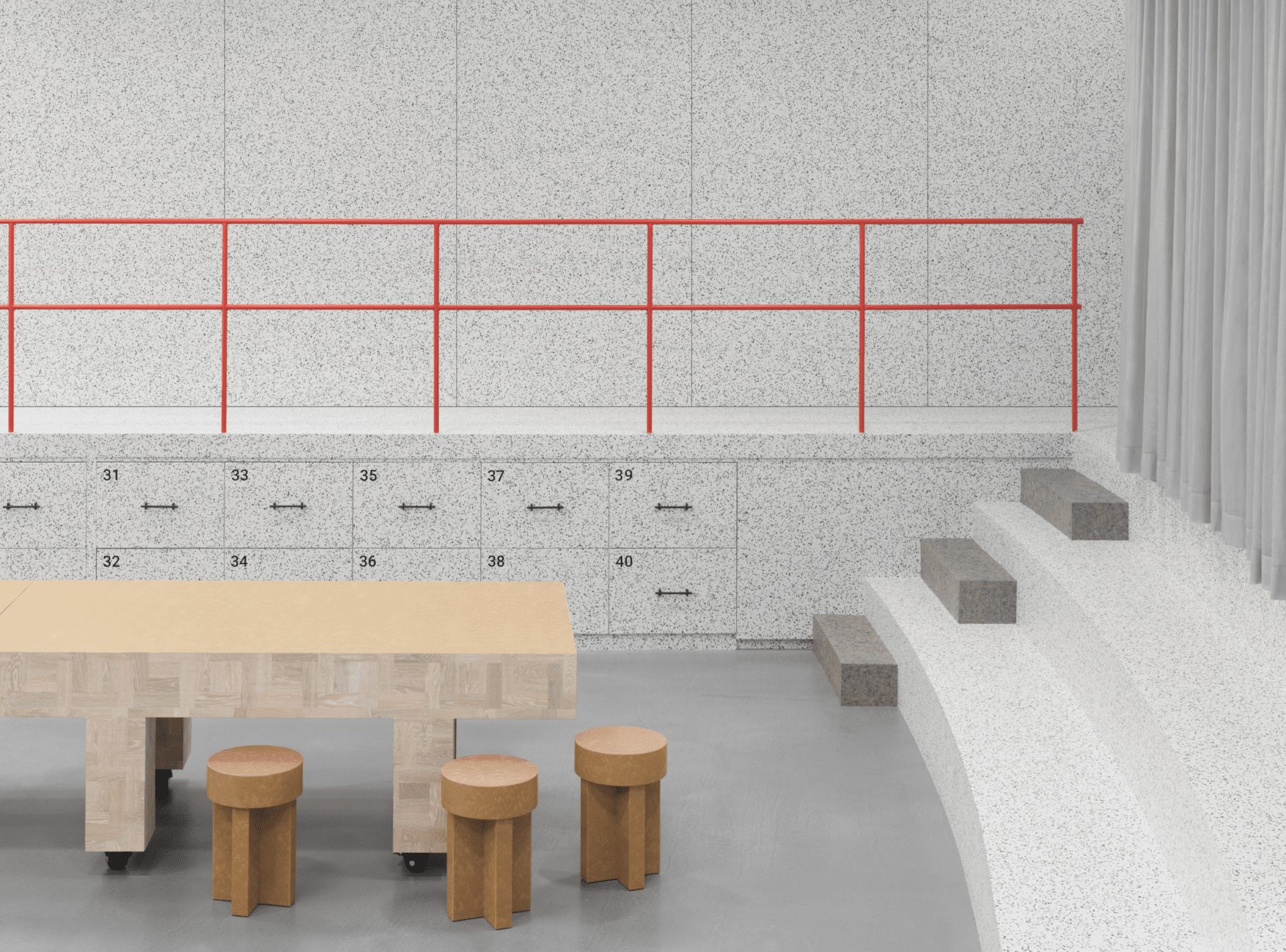 "Recycling is complex; the whole chain from demolition, transportation and sorting, along with the actual recycling, is a meticulous process", continues Duberg. "But if no one demands that the floor should be recycled, nothing will happen. All stakeholders must be onboard for circular transformation to happen in reality."
Quintessentially Scandinavian, the space pairs a subtle colour palette of pinks and greys with a selection of unexpected details and contrasts. From the intarsia pattern featured in the lounge to the bespoke lamps made from Tarkett's material iQ Megalit and the vibrant red railing surrounding the auditorium, Tarkett Ateljé's design is innovative, forward-thinking and undeniably contemporary.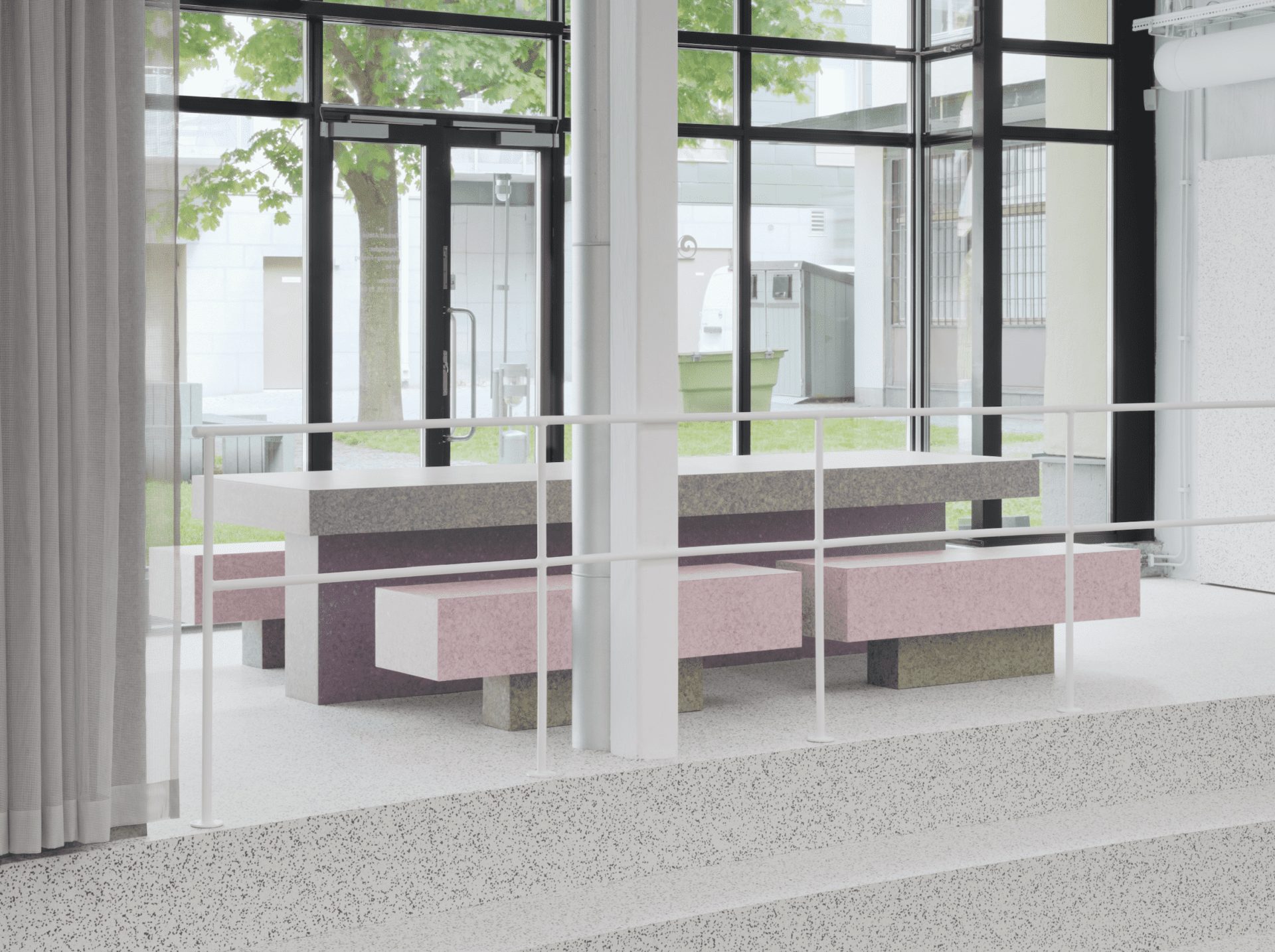 "To us, it was exciting to help Tarkett create a platform for spreading ideas and ideals that we both strongly believe in", comments Johannes Karlström, interior architect and cofounder of Note Design Studio. "Tarkett Ateljé will be a forum for interaction for stakeholders in the design and construction community."
"The idea behind the space and the way it is created is an example of the Tarkett HumanConscious Design philosophy, meaning that interior spaces should support, inspire and connect the people that use them, while at the same time considering the impact on the planet."
Images courtesy of Tarkett and Note Design Studio