In the heart of London's Fitzrovia, Studio Indigo has designed a unique office interior with juxtaposing textures and colours to create a cohesive and beautiful space
Located on the top floor of an existing Edwardian office building in London's bustling Fitzrovia neighbourhood, this 2,600 sq. ft. bijou office, realised by award-winning practice Studio Indigo, combines sophistication with beautiful mismatched imperfection.
With a brief to create a bright and colourful work environment and gallery for the client's contemporary art collection, Studio Indigo set out to challenge the existing corporate aesthetic.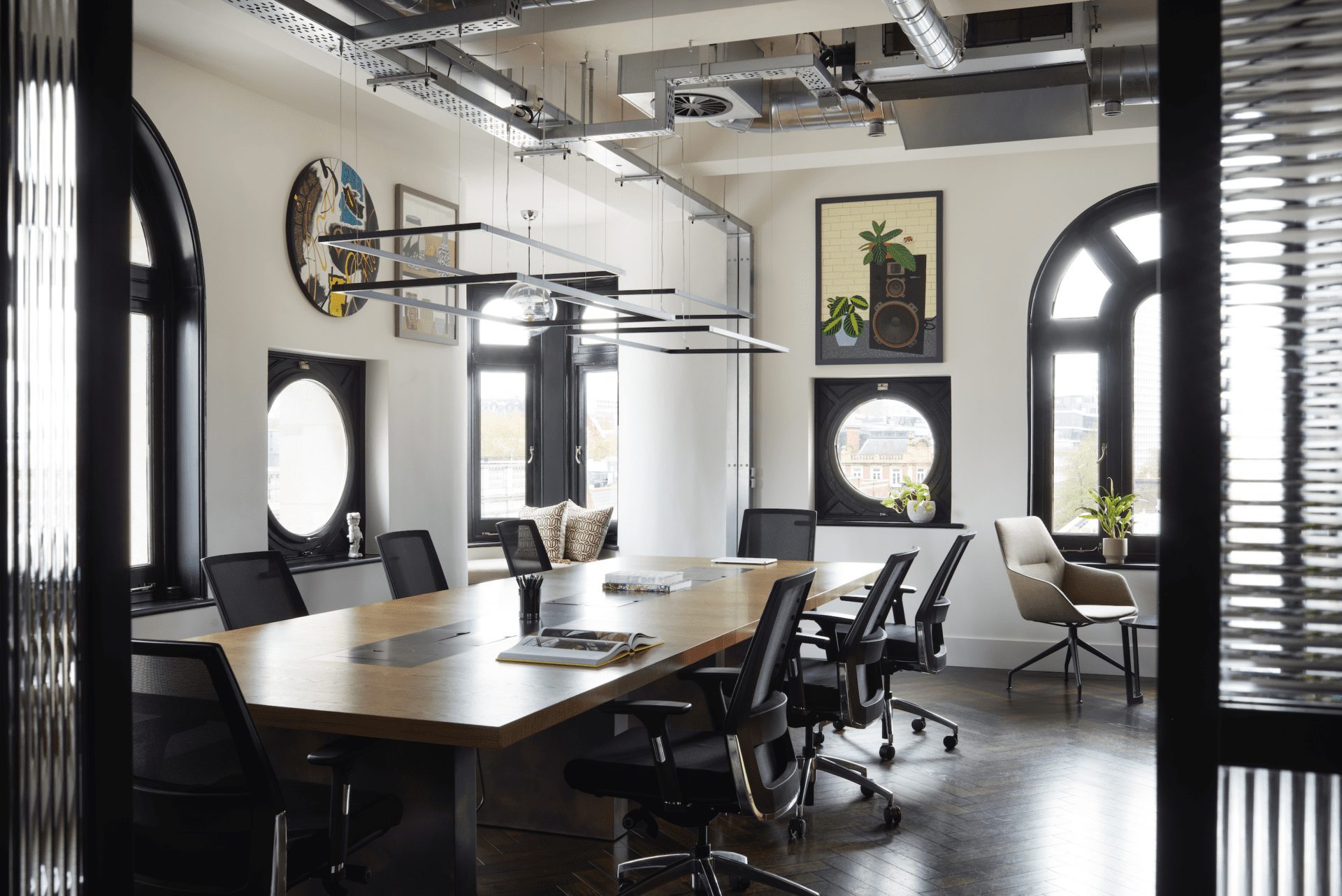 There were few redeeming internal features of the existing space apart from the exposed mechanical services and the external terrace with fabulous views over this part of London.
These two features together with the client's passion for art and the local galleries became the key sources of inspiration for the design of the new offices. A Soho loft vibe celebrating the industrial chic of the building services has been paired with the vibrant and colourful art collection which is also reflected in the choice of furniture and fabrics. 
Office plants add life to the interior and help reduce stress, anxiety as well as boost air quality – something the client was keen to introduce – as a burst of fresh foliage is a simple way to bring colour, texture and a sense of wellbeing to the work environment.
There are also various break out areas, boardroom and office spaces including a library and an elegant kitchen, all divided by contemporary glass partitions. These were made using ribbed glass, providing privacy whilst allowing light to pass through.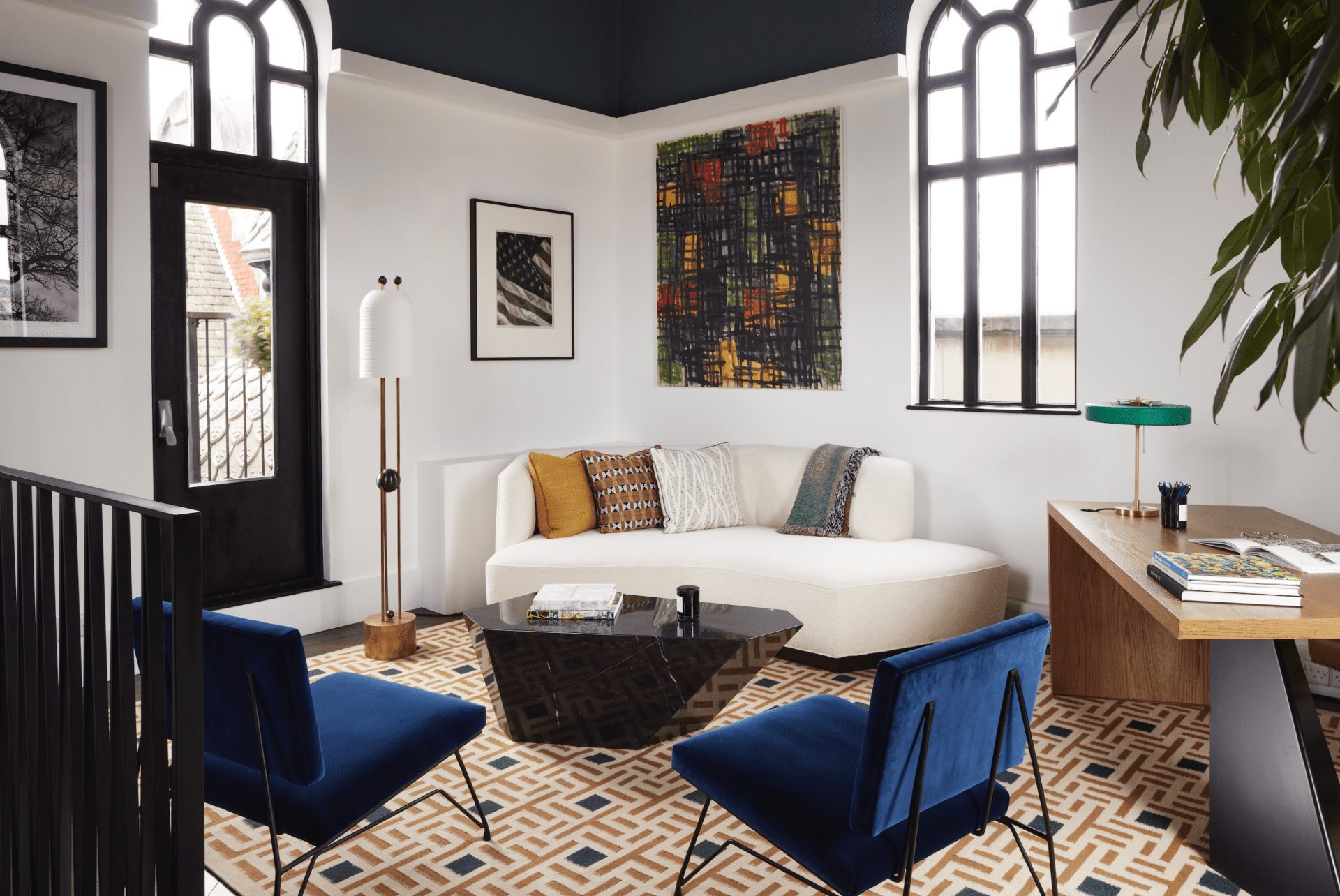 In the main boardroom, a new bespoke joinery wall contains storage and shelving that also hides the functional office supplies and printing services. Upstairs, the executive office features a stunning domed ceiling and a beautiful array of bold colours, while an open terrace overlooks the London skyline providing breathtaking views of the city. 
The result is a sophisticated office that surpasses expectations without feeling rigid or corporate. A true reflection of the cool, laid-back and yet ambitious ethos of those who work there, this space delivers unpredictability in style.
Images by Luke White