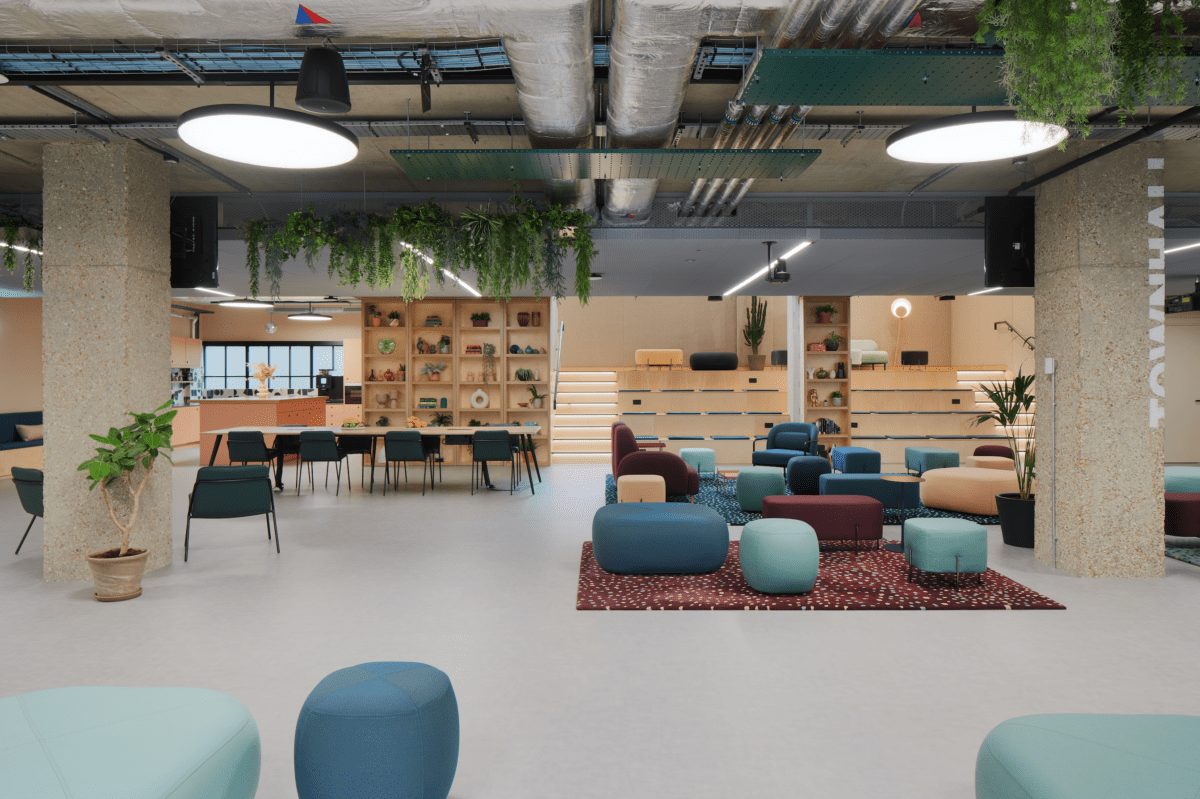 MVF's new Shoreditch office features soft shades and an abundance of collaborative spaces for colleagues to mix and mingle
When MVF decided to move from a cluster of buildings in Kentish Town to Wenlock Works, one big roof in Shoreditch, Trifle* was appointed as lead designer. The London-based interior design studio and consultancy, known for its human-centric design, aimed to create a nurturing environment that allowed MVF's employees to thrive.
As one of Trifle's most ambitious projects to date, the new space is committed to playfulness. With a mission to create an inviting environment for staff, the Workplace Strategy was led by Kursty Groves of Shape as multiple sets of people from all areas of the business undertook interviews, surveys and workshops – all of which were critical to Trifle's holistic design process and delivery.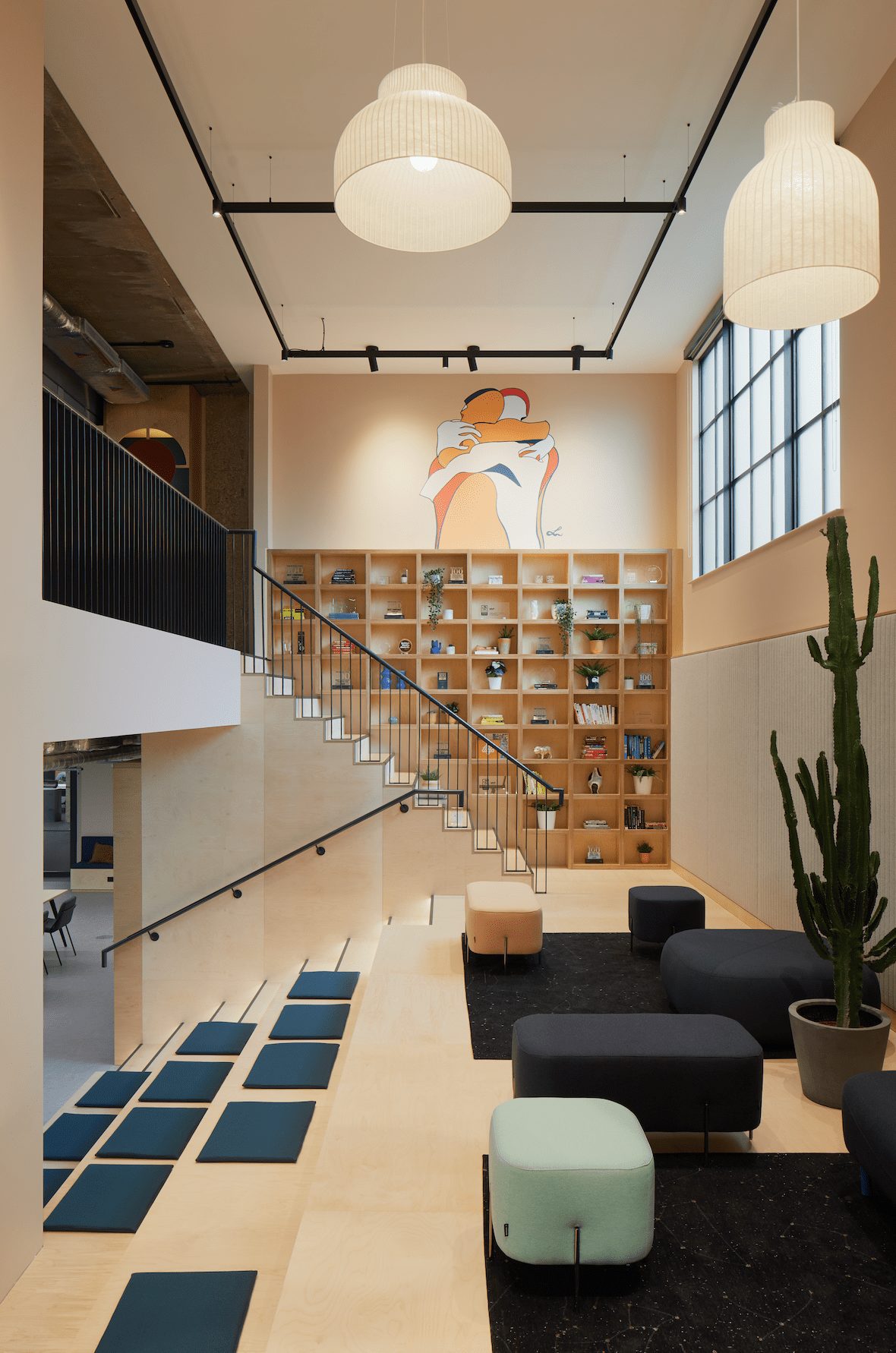 The project's design pillars – spaces, colours, textures and 'feelings' – make Wenlock Works the ideal home of MVF. An inclusive layout offering choice, the space is a catalyst for collaboration. Featuring an abundance of meeting and collaborative spaces, the headquarters suits contemporary working needs, moods and styles.
Understanding that people need emotional, mental and physical support from their employer and that workspaces are intrinsically linked to employee wellbeing, Trifle* created a modern environment that's in tune with the work rhythms of the organisation.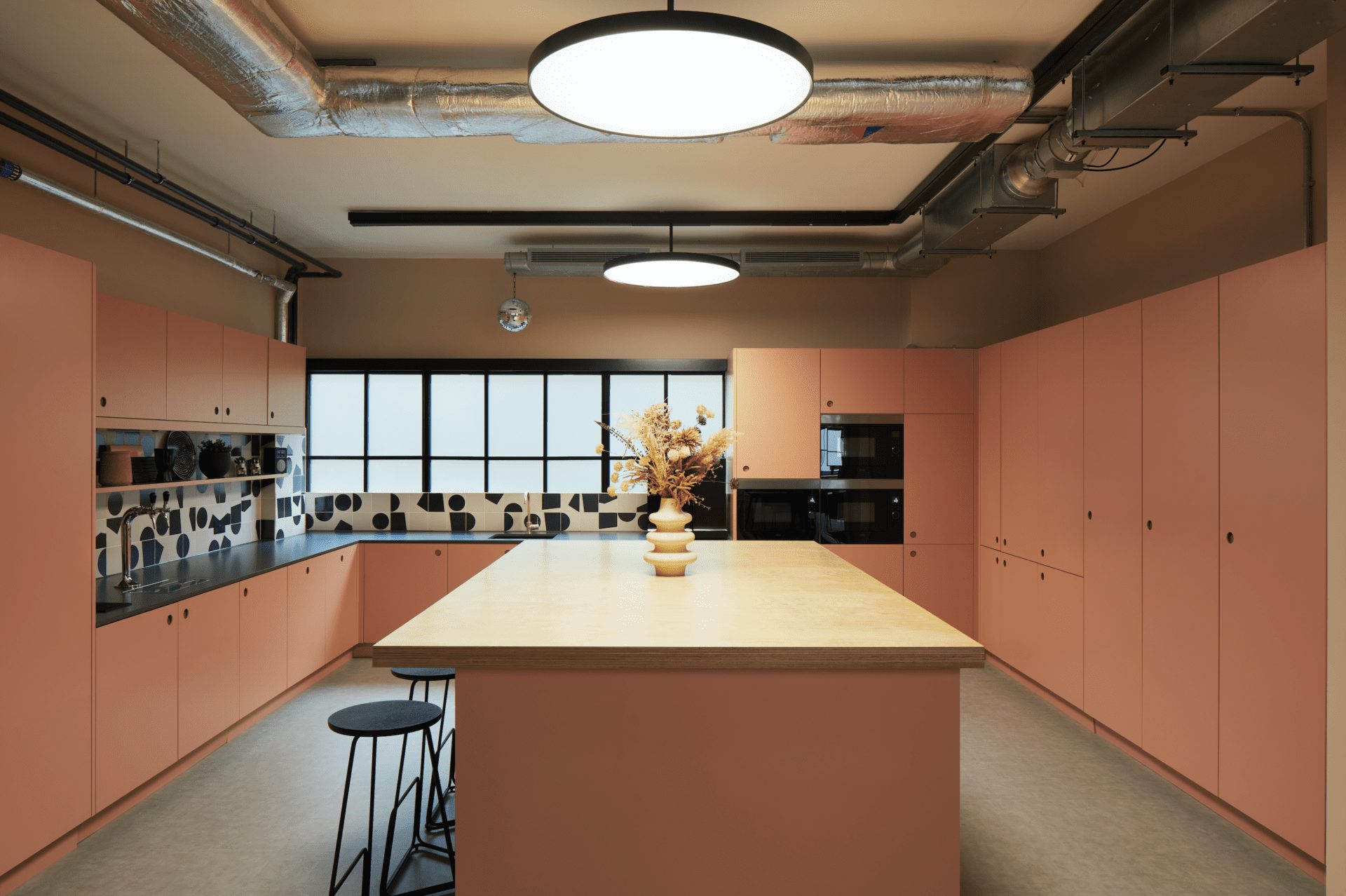 There's ample storage and lockers, as well as tea points which facilitate informal interaction and peaceful downtime. Furthermore, Trifle* designed a large, hybrid room featuring a movable wall that allows space for MVF academy training by day and out-of-hours pilates and yoga sessions by night.
Elsewhere, a discussion with the Director of Wellbeing and Health, Hannah Meredith, saw an idea for a 'garden path' encouraging people to take more breaks and have walking meetings. The concept, designed into the building's ceiling, features a hanging garden of plants and foliage forming an overhead pathway that acts as way-finding throughout the space.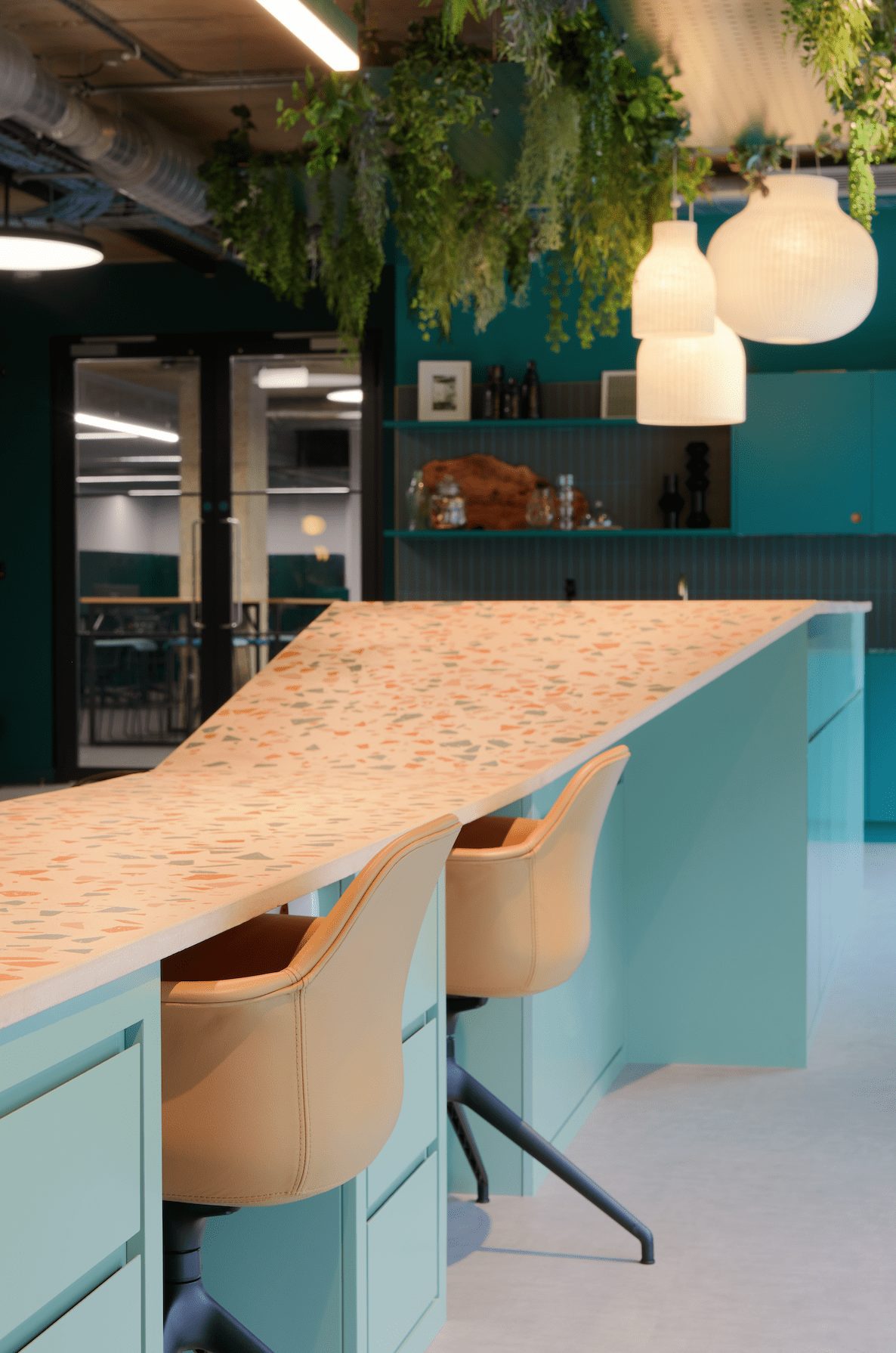 Bright, fun colours fill the space throughout and reference the brand's identity. Trifle* used softer shades alongside bolder, accents tones to create a tranquil work environment. From the initial pitch and throughout the design process, Trifle*'s design concept takes its inspiration from MVF's values: Earn Trust; Love Innovation; Inspire Positivity; Work Smart, Deliver Fast; Help Others Succeed.
While Trifle* delivered the concept for MVF back in February 2019 and began with a detailed design in March, the world imploded. Fortunately, Shape was on hand to stress test the concept design against social distancing requirements and investigated what the every day could look like for re-entry back into the office.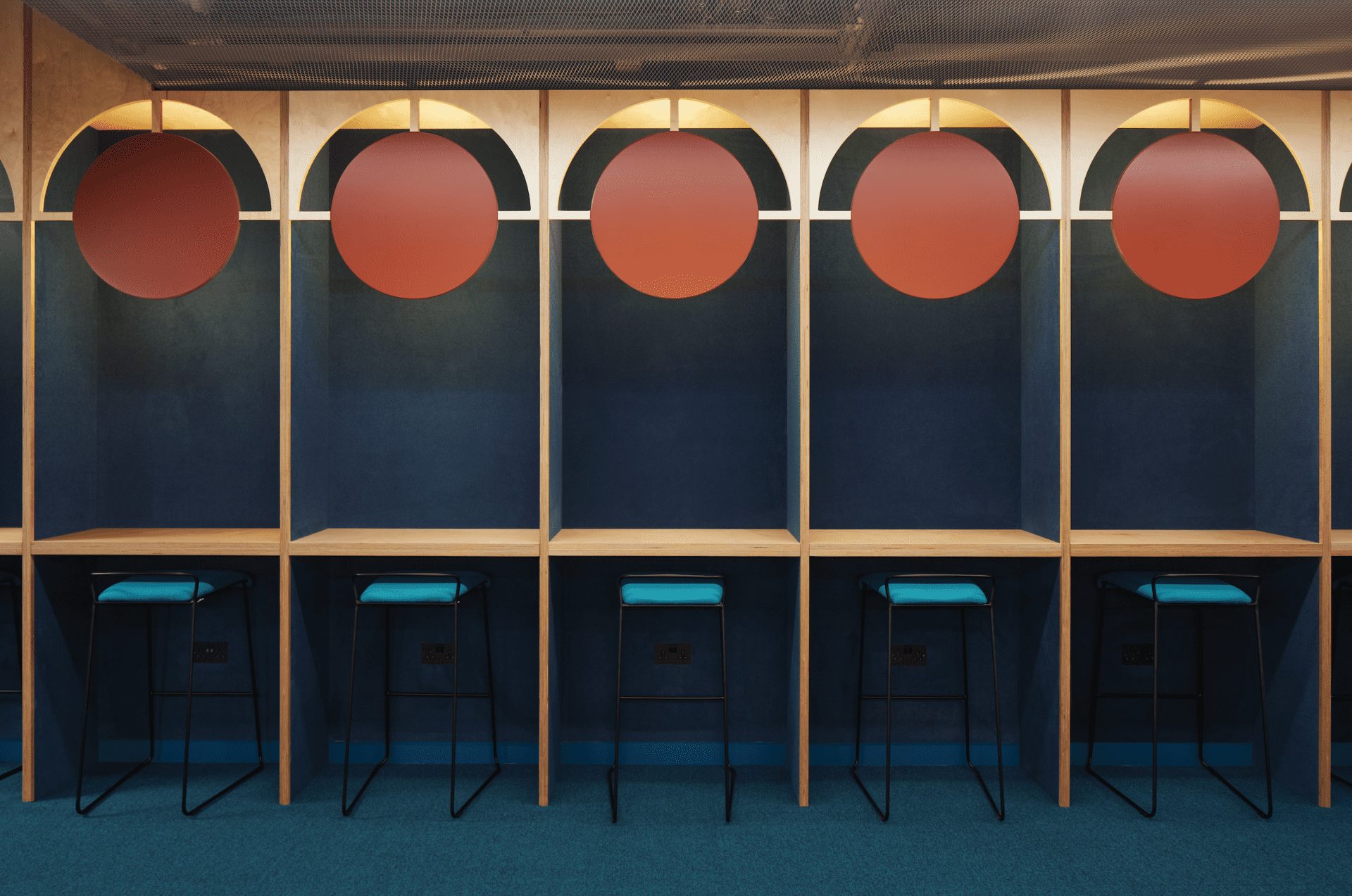 Thankfully, Trifle*'s forward-thinking scheme had been progressively thought out and adhered to social distancing requirements, meaning that few changes had to be made to the plans. The new space, befitting of MVF's ambitions and values, makes work fun.
By providing its workforce with a space in which they can thrive and grow, Trifle* has successfully created a people-focused office that proves workspaces are much more than desks and chairs. Bridging the gap between branding and interior design, this space translates MVF's values into design elements that connect and inspire.
Images by Ed Reeve