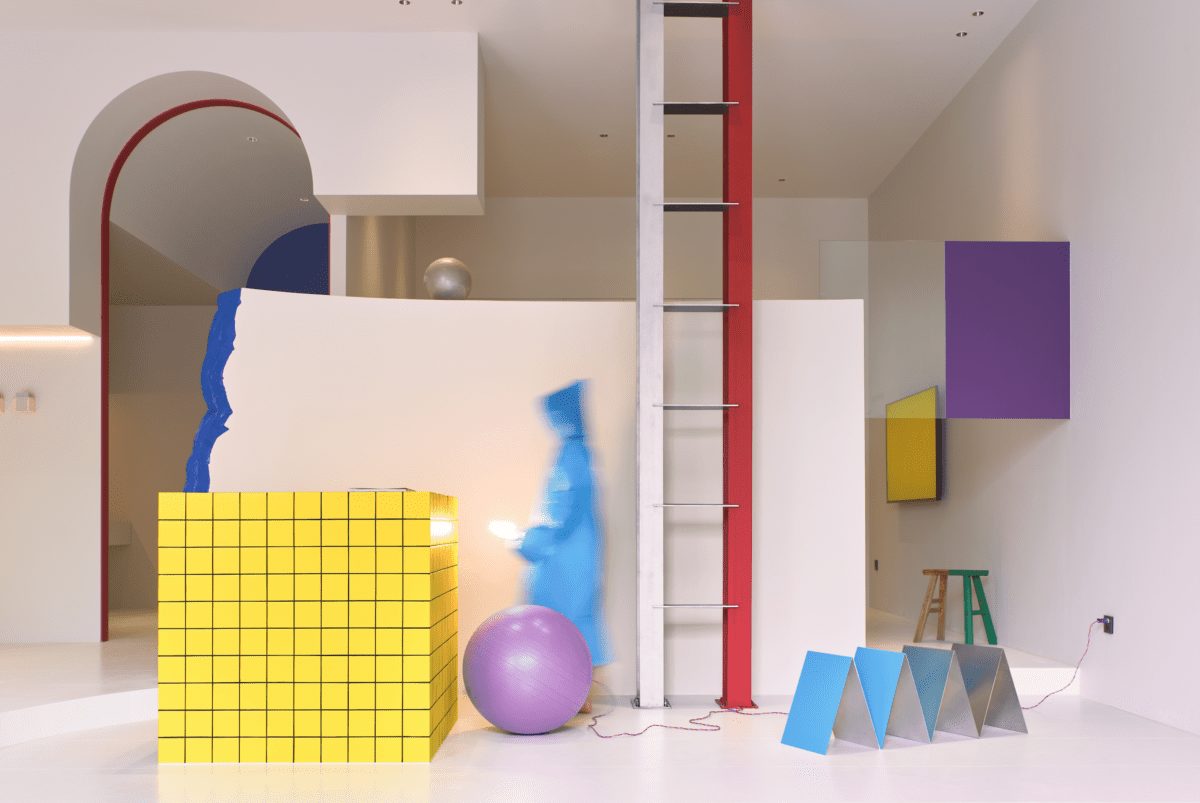 Located in Jinhua, China, the new space for Benjamin Moore Paint combines product and art to create a playful and experimental interior
One of North America's leading manufacturers of premium quality residential, commercial and industrial maintenance coatings, Benjamin Moore, recently commissioned NDB Design Studio to conceive its new showroom and experiential space in Jinhua, China.
Breaking away from conventional showroom setups, the design studio combined art, product and experience in a unique way to create a space full of surprises.
The 100sq m showroom features bold pops of colour to inspire, with bold shades of yellow, red and blue lifting the interiors and brightening the atmosphere for employees and visitors alike.
"We thought 'why is paint only used on walls but not for making props?' This became the starting point of the design", shares NBD. "The design team hoped to break conventional practice and process, and to fully showcase the excellent performance of the brand's paint products."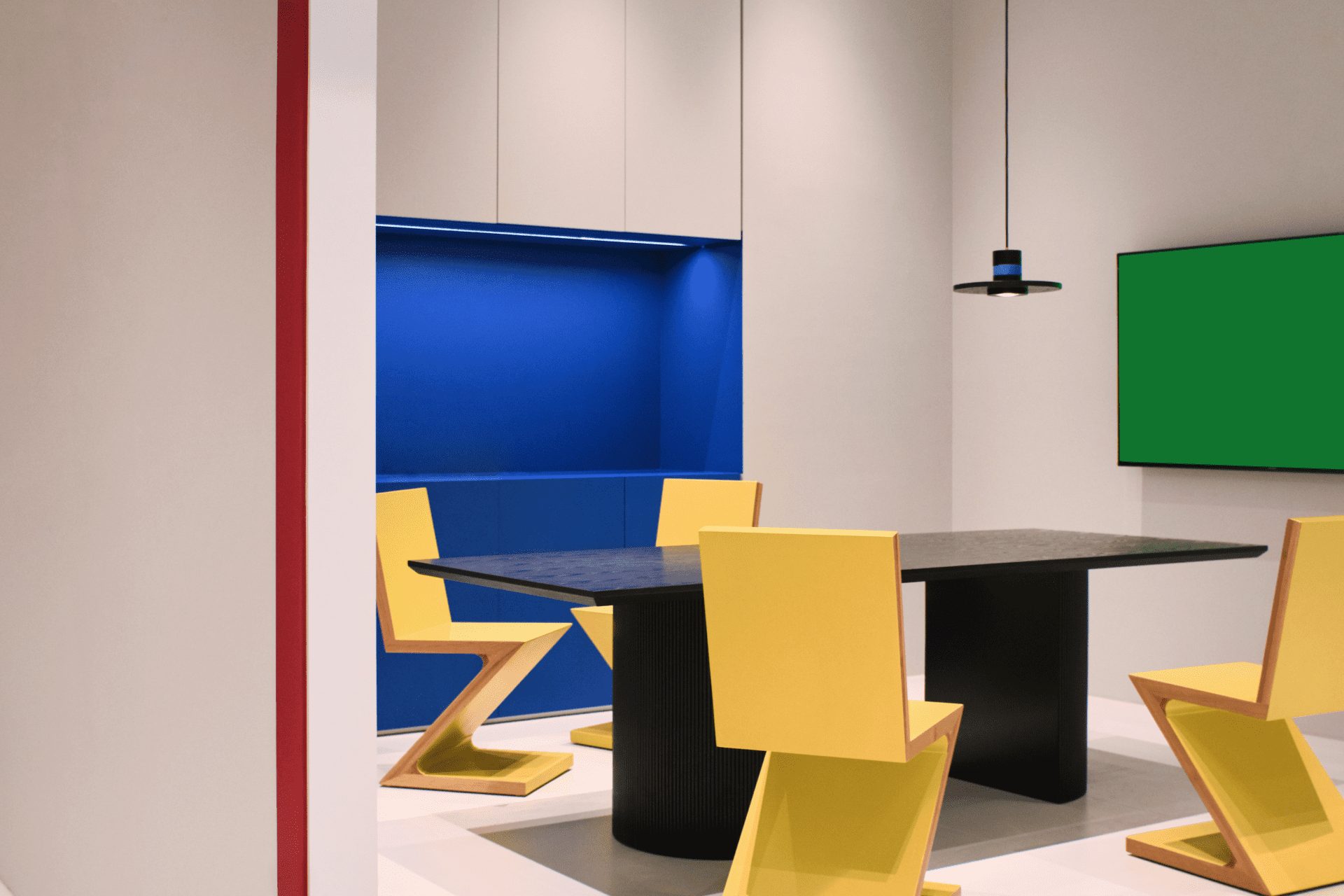 Using the design process as an opportunity for discovery and surprise, NBD upcycled various items for the project and combined a curated selection of accessories to give the space personality.
A bright yoga ball sits alongside quirky lighting and bold ceramic tiles, complemented by flashes of zingy orange and gem-like pops of blue to enliven the showroom-cum-art space.
To create the eye-catching interior, the designers used a modern material palette, which includes elements of wood and stone as well as leather, steel tube and acrylic. Their semi-processed state shows the dramatic fusion and contrast of the material textures and paint colours chosen by NBD to bring the space to life.
Set against a neutral background dominated by a timeless grey shade, the focus is on the paint samples and colourful pieces dotted throughout. Lively shades of orange and blue are combined with striking geometric forms to create unique sensory experiences and a cheerful design that encourages interaction.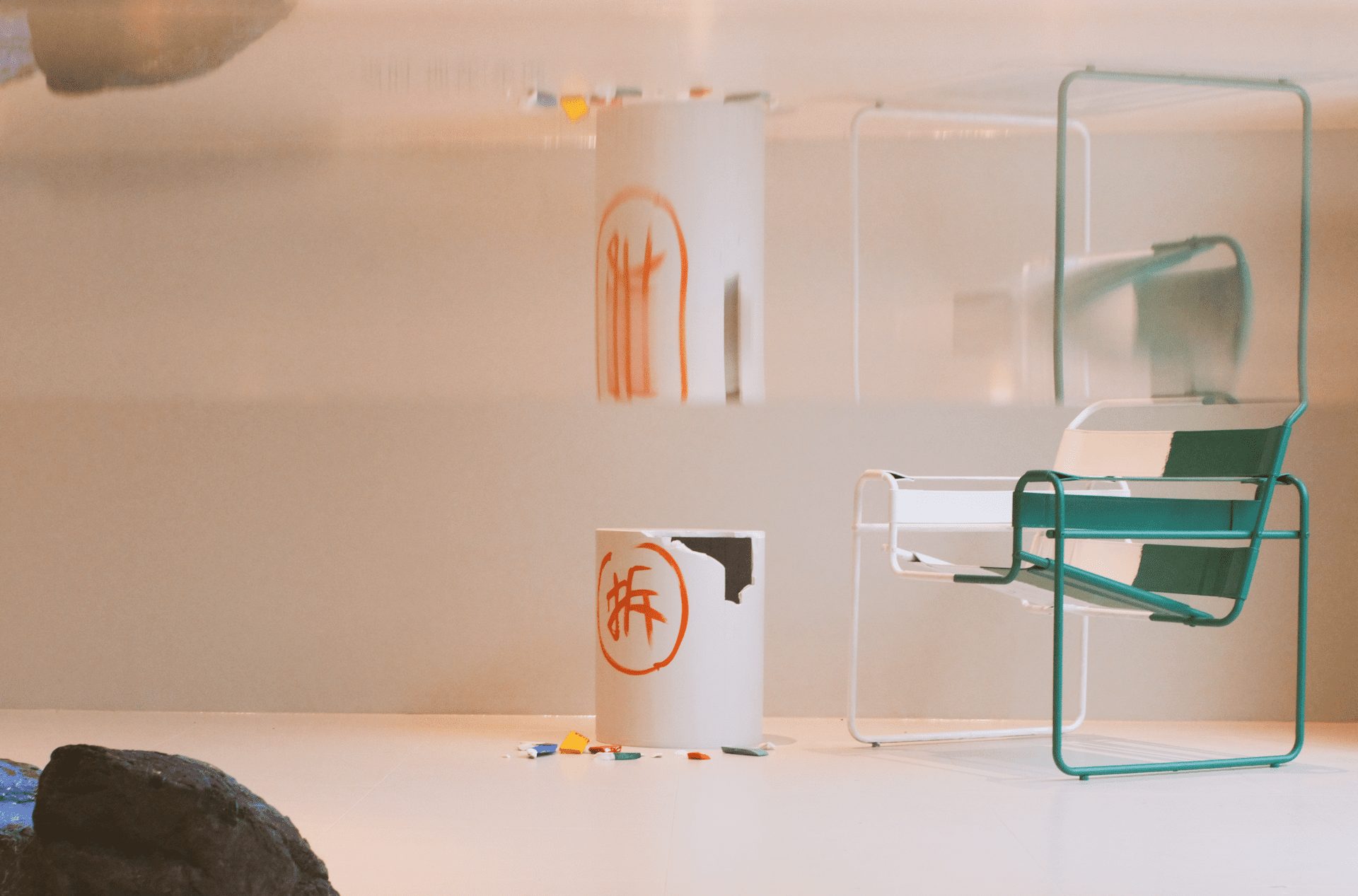 The multipurpose space, which will be used for exhibitions, socialising and other events, is designed to evolve with changing needs and requirements, therefore providing infinite possibilities for how this hybrid expanse will be used in the future.
With its experimental approach to design, the new showroom embraces the uncertainties of life. A sophisticated look befitting of a playful team and brand, the bold tonal palette reflects Benjamin Moore's wider brand values as well as its love of colour.
Images by yuuuunstudio