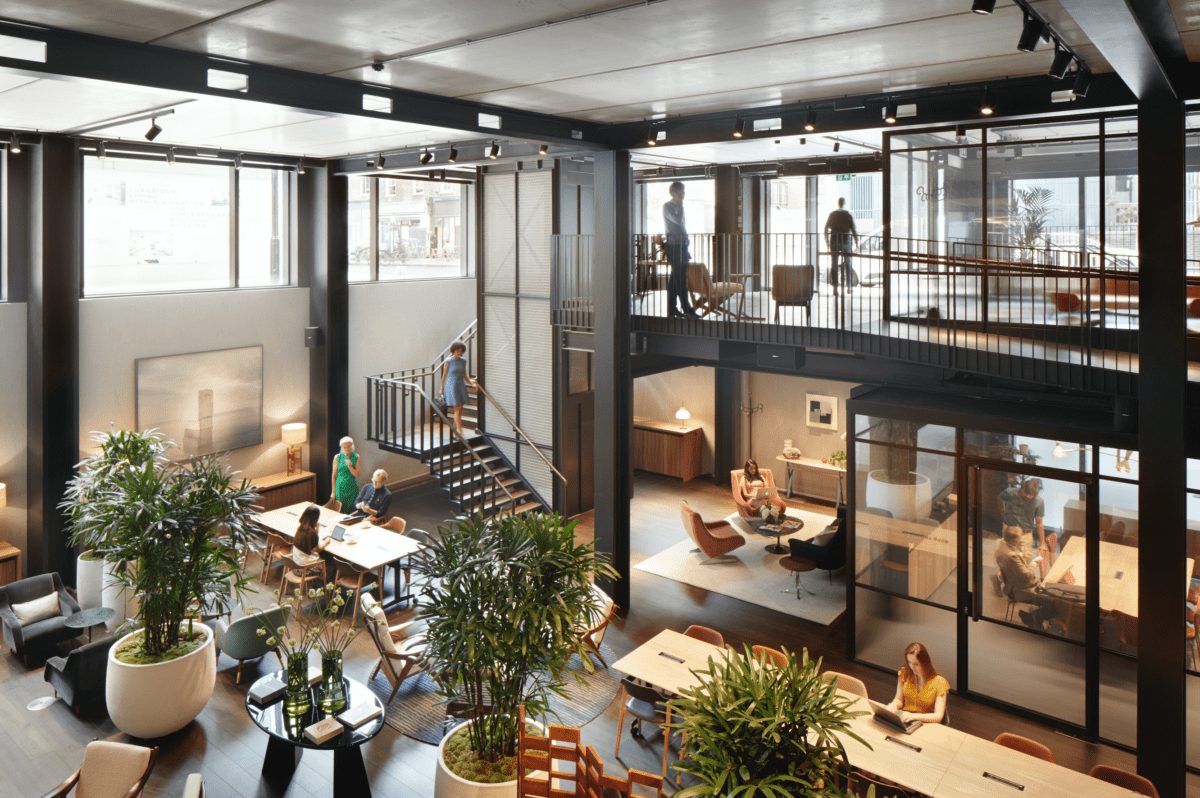 The mixed-use scheme combines reuse and new-build elements to provide office space, residential accommodation and social housing
Expansive but unobtrusive, 80 Charlotte Street in Fitzrovia, London is property investment and development business Derwent London's biggest project to date. Taking its name from its street address, where the main entrance is located, it has been designed by Make Architects, while MSMR was appointed to develop the design for the flexible amenity space at 80 Charlotte Street (as shown above).
This mixed-use development – over 10 years in the making – incorporates 321,000 sq ft of open-plan, flexible office space, whose key tenants are Arup, which collaborated with Make as engineers on the project, management consulting company Boston Consulting Group and law firm Lee & Thompson. The scheme also incorporates 45,000 sq ft of residential accommodation.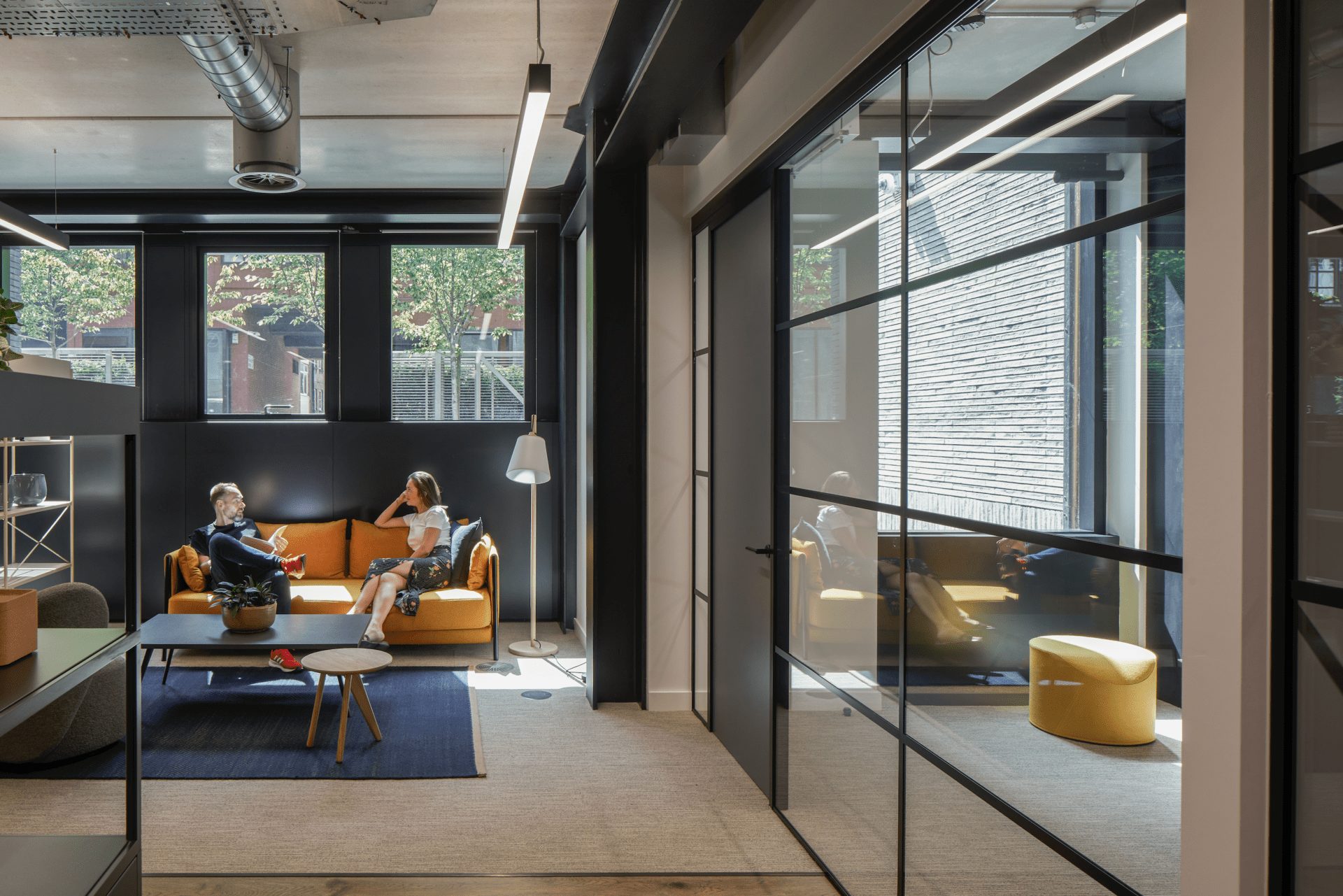 The project's new-build elements are sensitively integrated into the surrounding streetscape, while the scheme makes multiple allusions to the area's character, history and culture.
The project has seen the enlargement of a 1960s post office HQ, formerly occupied by ad agency Saatchi & Saatchi, and a 1930s Art Deco film laboratory, which have been combined to make one building.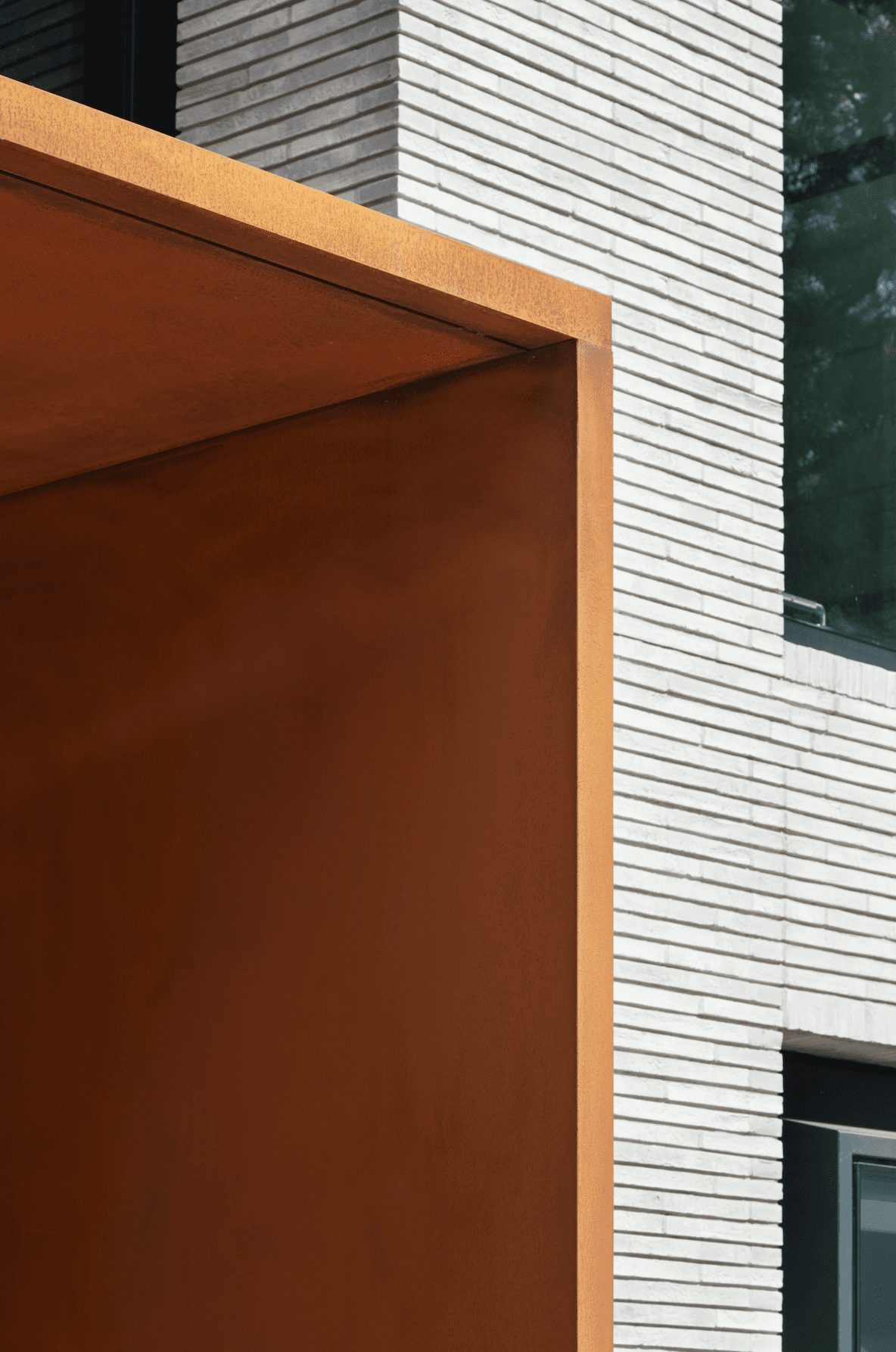 Three new floors have been added to create a total of 10 storeys. However, the new floors, which house three atria, are set back from the street-facing facades for aesthetic and functional reasons: they make the overall scheme less imposing and monolithic, while providing space for a roof terrace and bar.
Also ensuring the project doesn't look monolithic are many highly considered materials and textures that add subtle visual interest to its facades. Original red and yellow bricks are complemented by the addition of grey Danish bricks and bespoke timber shutterboard cast-concrete frames that pay homage to the shutterboarding at the base of the nearby, 1960s BT Tower.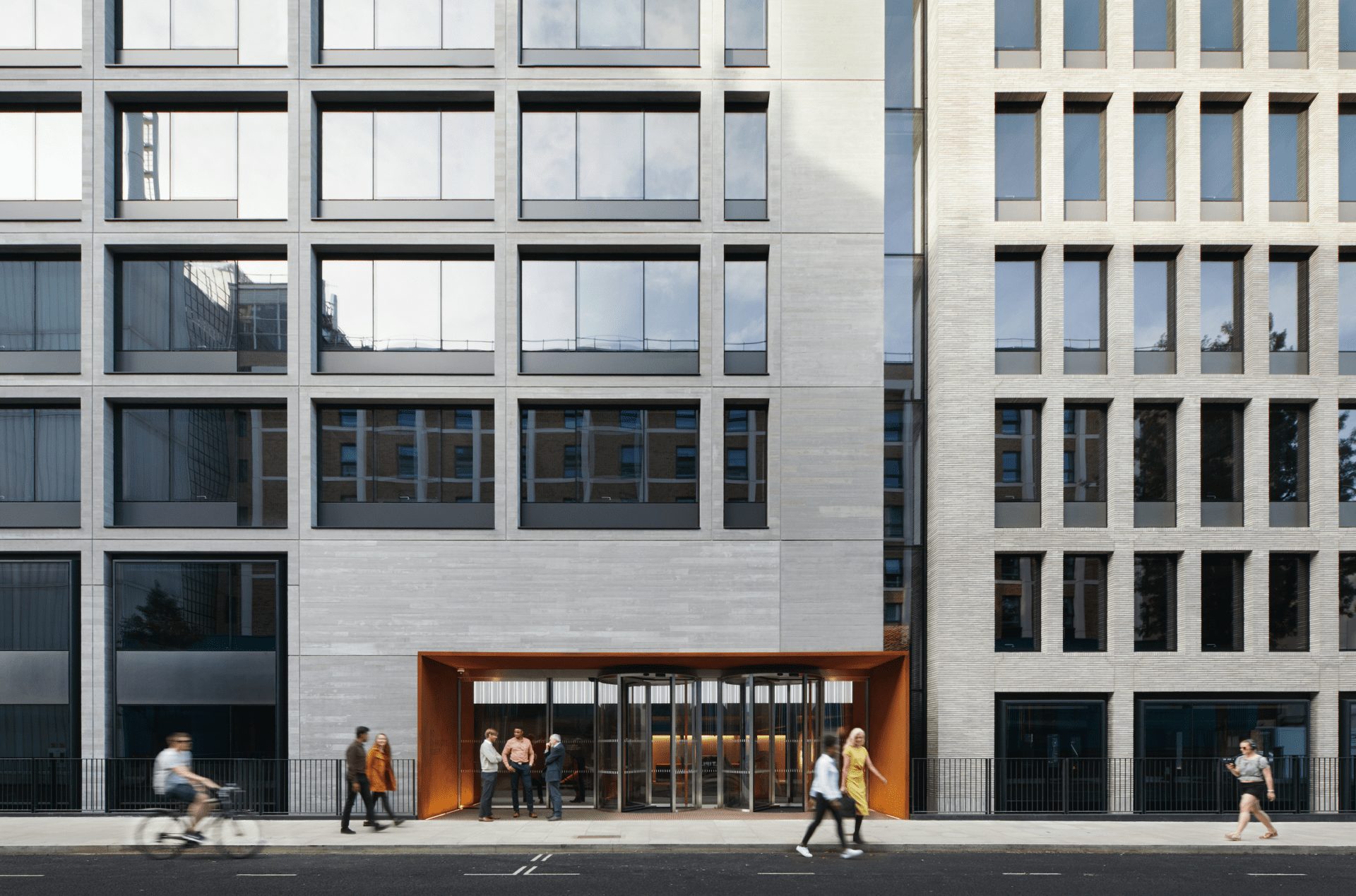 Inside, windows and balconies project into the atria so that these feel connected to the rest of the interior. The geometric forms of the atria, incidentally, are inspired by the 1950s abstract art movement, British Constructivism, which had strong links with Fitzrovia.
The atria are naturally ventilated by air ducts in the roof and by windows that open, highlighting another feature of 80s Charlotte Street – sustainability. It uses renewable electricity and no fossil fuels or diesel.
Its main entrance feels more like a swanky hotel lobby than an office reception with its alluring bar encouraging socialising. The development also includes a café connecting to a small, peaceful garden open to the public called Poets' Park.
Its name references bohemian poets who once lived in Fitzrovia, such as Dylan Thomas. It also intentionally echoes the many small parks tucked away between Fitzrovia's streets.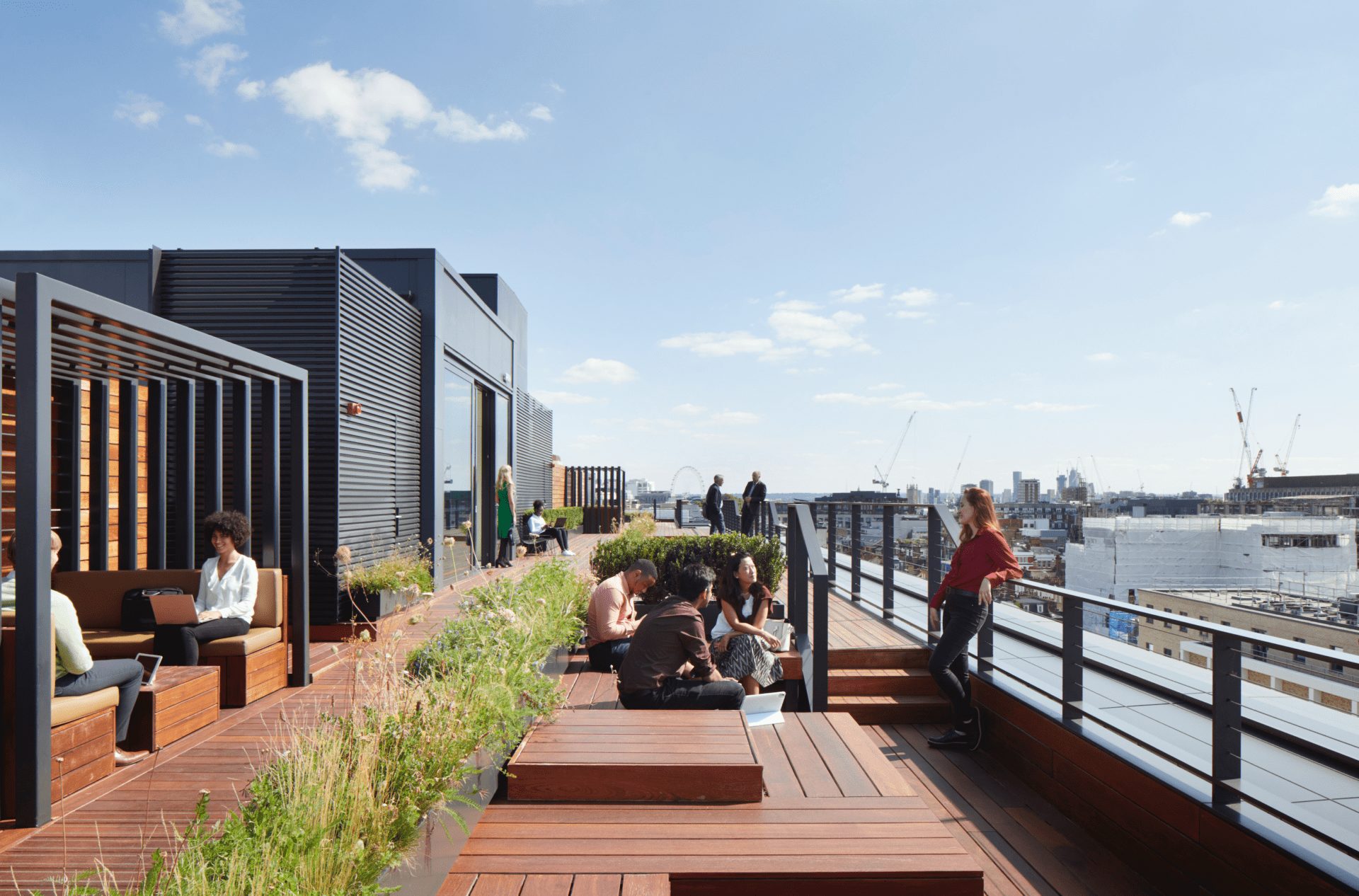 Moreover, 80 Charlotte Street incorporates a stylishly furnished space called DL/78 that offers informal working areas, meeting rooms, conference facilities, wellness rooms and Lantana Café Fitzrovia for use by the offices' occupants.
The mixed-use scheme is seen as appealing on various levels, explains project architect Mark Tynan: "This broader mix of uses not only benefits the tenants of the building, but, by incorporating residential, retail and leisure, it contributes to a more vibrant and versatile city environment, where people want to come and work."
Images courtesy of Make Architects and Jack Hobhouse. Top image features flexible amenity space designed by MSMR
An earlier version of this article misstated that the project was fully designed by Make Architects. The article has now been updated to clarify that MSMR was appointed to develop the design for the flexible amenity space at 80 Charlotte Street which is shown in the first picture of the article.