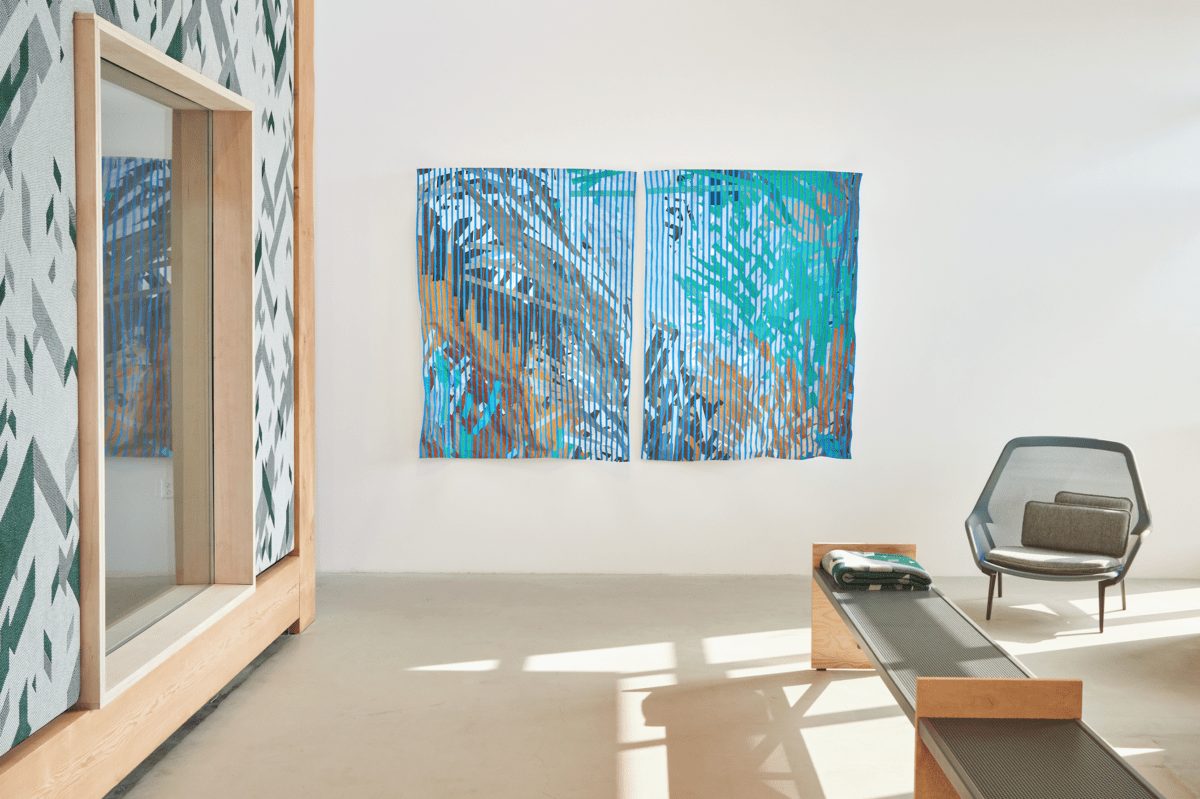 Located in LA's Arts District, the flagship is Kvadrat's second showroom in America and a landmark on the firm's expansion into the US
High-end textile brand Kvadrat has opened its second showroom and workspace in the US. It follows the brand's ongoing collaboration with globally acclaimed designers Ronan and Erwan Bouroullec who conceived the interiors of the new Los Angeles space.
With a focus on materiality, integral to the brand, the showroom displays Kvadrat's vast collection. Upon entering the space, a two-storey wooden construction, designed by the Bouroullecs, is the star of the show. Subtly contrasting with its surroundings, the structure makes a real statement.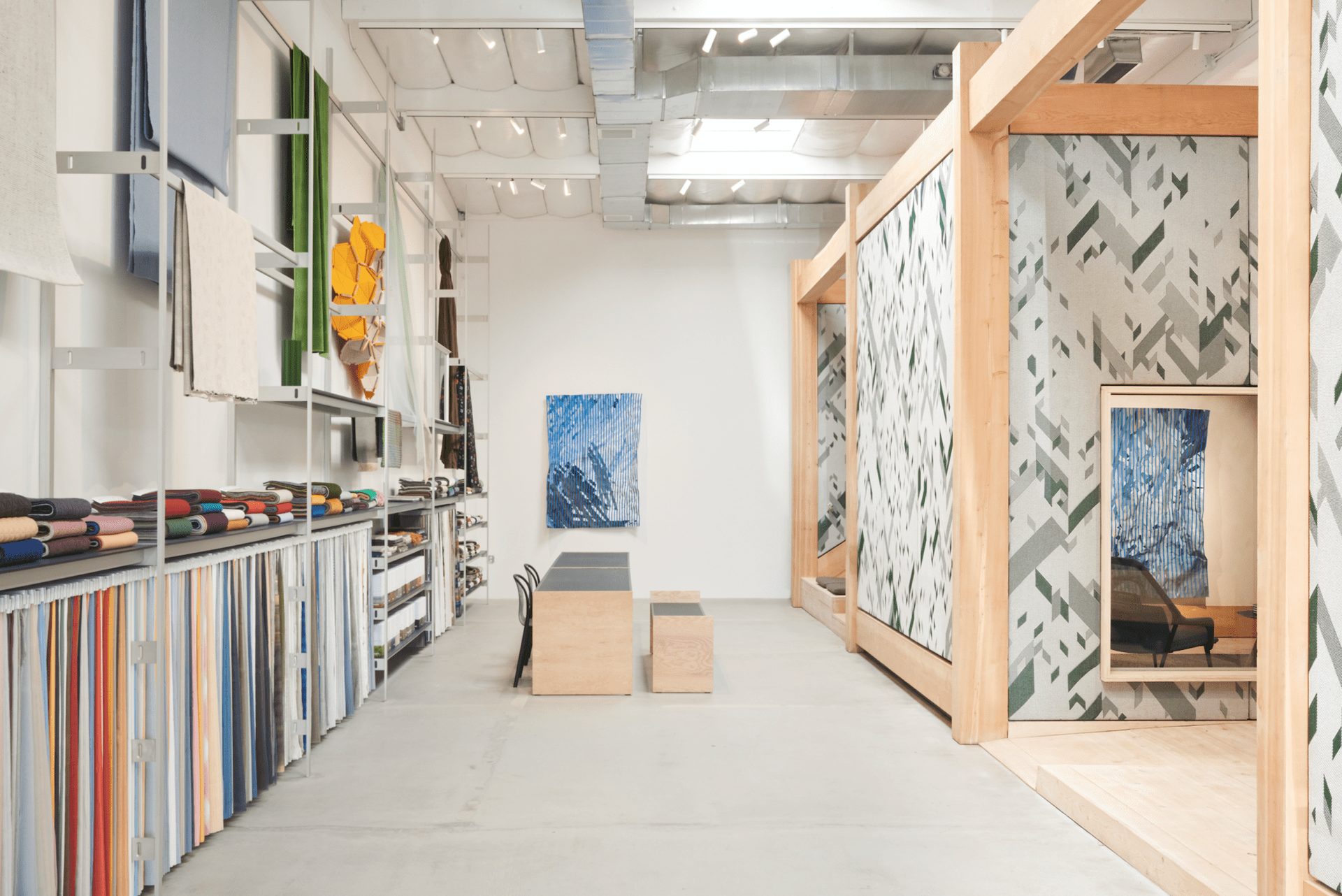 "North America and Europe may have a lot in common, but they also adopt many different approaches when it comes to design", says Erwan Bouroullec.
"In developing the showroom, we wanted to convey Kvadrat's design philosophy and culture across the Atlantic. So, we created a space that illuminates Kvadrat's clear approach to materiality and design – direct yet understated."
The wooden E-shaped house incorporates work zones on its top level and a social area at its heart, with meeting rooms on the ground floor designed fo collaboration. Furthermore, and to demonstrate Kvadrat's commitment to sustainability, the wooden structure is crafted from Douglas Fir wood harvested from responsibly managed forests.
Bold textile panels, featuring a unique graphic knitted design created by Erwan Bouroullec with Kvadrat Febrik for the space, adorn the walls while sculptural art textiles by Erwan Bouroullec – belonging to the Color Bloc series also created for the showroom launch – add a further dimension of colour and materiality.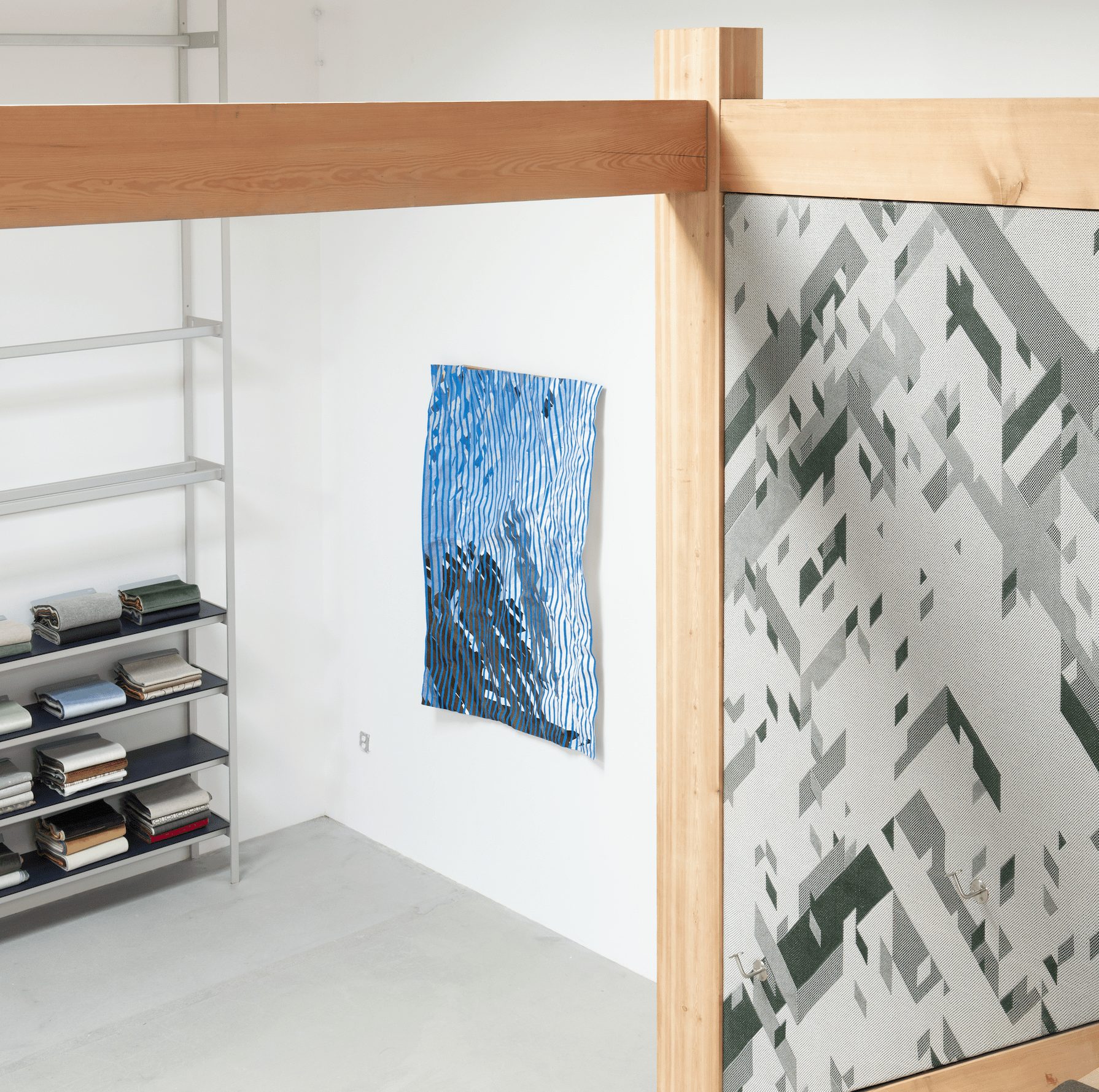 These are fabricated with a thin metal backing and can be shaped into intriguing forms that can be characterised as 'hyper textures'. Furthermore, the showroom's eye-catching shelving and hanging system, originally developed by the Bouroullecs for Kvadrat's Copenhagen flagship showroom, further defines the space.
Made from CNC milled anodised aluminium and hung from a flexible track system, it displays large pieces of upholstery textiles, curtains and rugs from the brands in the Kvadrat universe including Kvadrat, Kvadrat/Raf Simons and Sahco.
Other bespoke pieces include aluminium tables and benches, also conceived by Ronan & Erwan Bouroullec for Emeco, creating a dynamic yet subtle dialogue with the track system and further underlining Kvadrat's strong sense of materiality that defines the brand.
Elsewhere, and like all Kvadrat showrooms, the Los Angeles showroom is acoustically optimised with a Kvadrat Acoustics solution. It comprises Soft Cells-panels, upholstered with the Patio textile and the NODE system, which seamlessly coordinates and conceals building services for an aesthetically pure look.
"We have received an extremely warm welcome in the US", adds Anders Byriel, CEO Kvadrat. "Our team has already built a strong client base and we have many exciting projects in the pipeline. Our new flagship showroom in LA embodies everything Kvadrat stands for, materiality, colour, and engineering.
"It also shines a light on Ronan and Erwan Bouroullec's deep understanding of our brand in a truly immersive fashion. It's a vibrant yet tranquil space that tempts you to stay awhile and explore the novelties on display."
The next phase of the 'Kvadrat Goes American' journey, will be the opening of the flagship showroom in New York designed by American industrial designer Jonathan Olivares.
Like the Bouroullecs, Boston-born Olivares is also a long-time collaborator of Kvadrat. He is widely known for Kvadrat's Twill Weave which brings a contemporary interpretation to the classic woollen twill upholstery textile.
Images by Caleb Adams and Studio Bouroullec