Philip
Bernadotte

 and Oscar 

Kylberg

 designed and built a 

suite

at the iconic Icehotel 365 in northern Sweden

This winter saw thirty-two artists from across the world travelling to the Swedish locality of Jukkasjärvi, 200km north of the Arctic Circle, to complete this year's art suites and ice rooms at Icehotel 365.

Among those participating artists is Swedish design agency Bernadotte & Kylberg. Founded by Carl Philip Bernadotte and Oscar Kylberg, since the firm's inception in 2012, the duo has worked with leading design brands including Hästens, Georg Jensen, Stelton and others.
The design duo teamed up with the hotel's creative team and florist Per Benjamin to create their winter wonderland suite at the hotel's year-round building Icehotel 365. Entitled 'A midsummer night's dream', the suite aims to transport guests to a Swedish midsummer – in the midst of winter.
"The concept is built on that the hotel's Swedish and international customers will experience something unique to Sweden and our heritage in a slightly different way," says Carl Philip Bernadotte and Oscar Kylberg. "By alluding to midsummer, we have created a moment frozen in time that guests get to experience."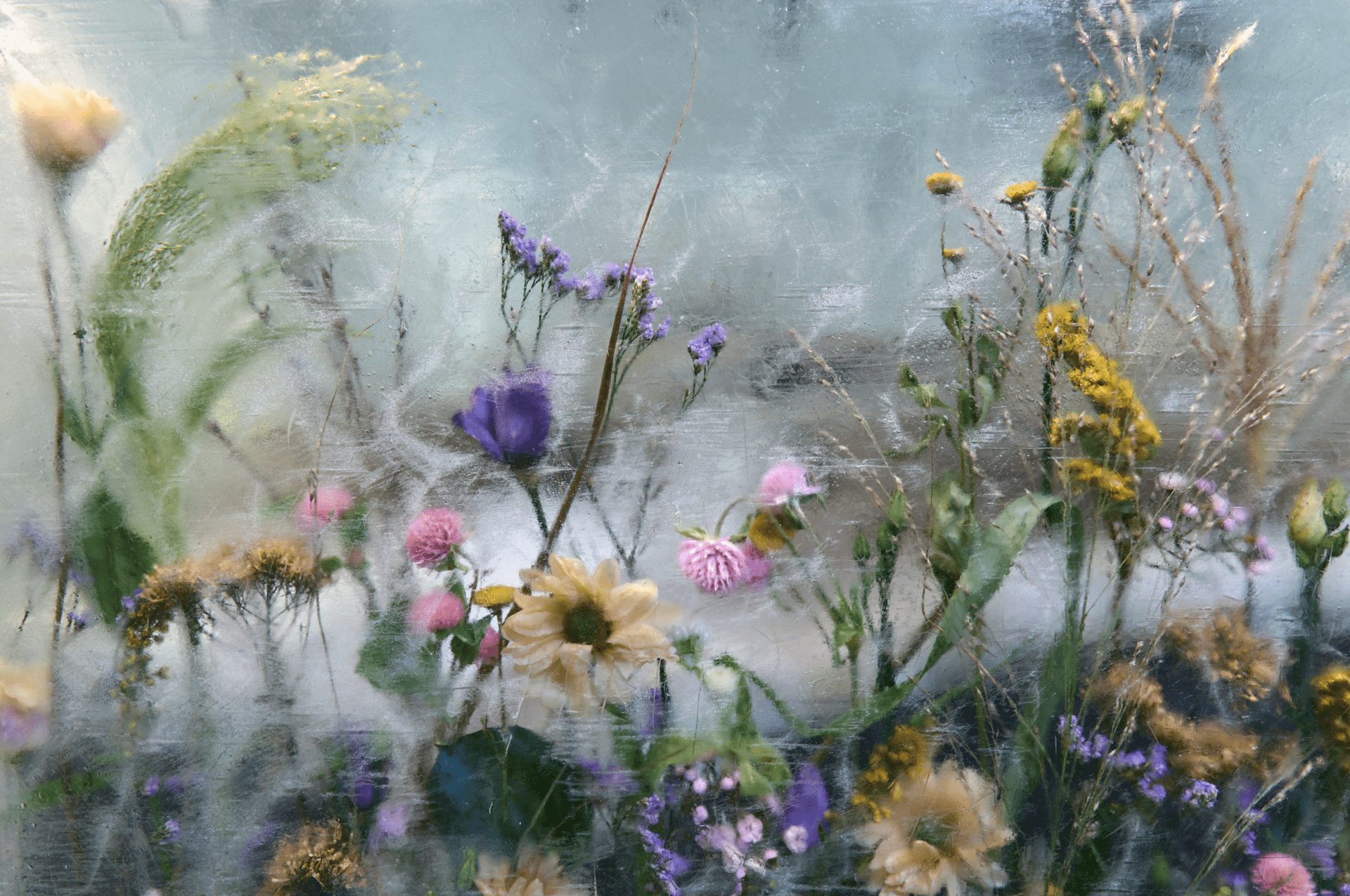 For the first time in the hotel's history, a material that is not ice or snow has been used, namely flowers and plants. The flowers permeate the entire furniture, for example in the form of an ice block surrounding the bed with birch leaves as well as a ceiling lamp taking on the form of a flower wreath.
Every detail of the room's design is reminiscent of midsummer. As one of Sweden's most cherished traditions, midsummer takes place every June and is a celebration of the summer solstice, the longest day of the year, and to welcome summertime.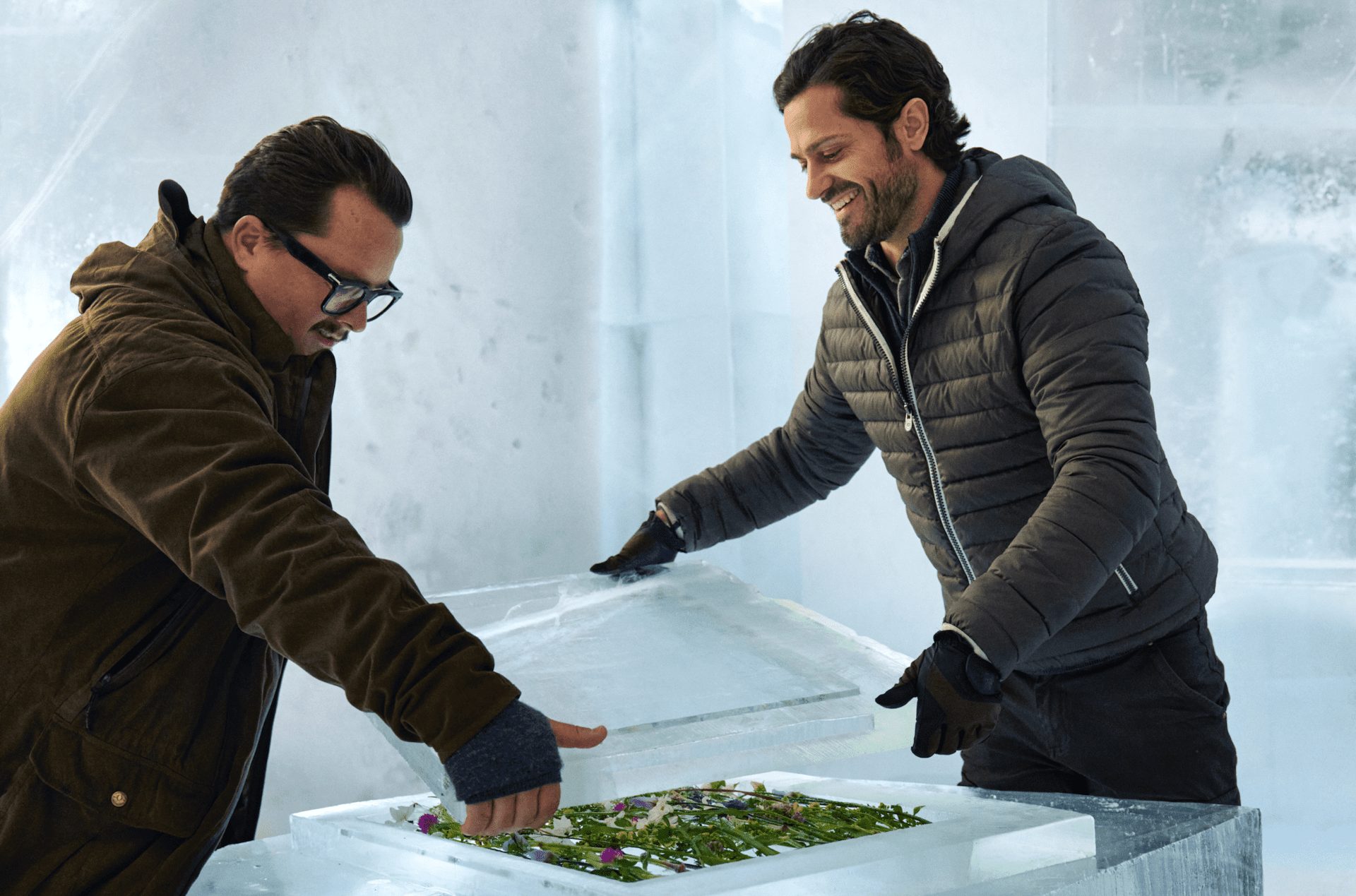 "Our ambition is to be able to convey the Scandinavian feeling of nature and this unique tradition in our own artistic way," adds Carl Philip Bernadotte and Oscar Kylberg. "We wanted to create a concept that featured Swedish flora, making it available all year round with the help of ice, nature's own conservation technology."
In addition to designing the suite, the duo has also created a soundtrack with sound games in the form of buzzing bees and whistling winds to enhance the guest experience and create an unforgettable stay at one of Sweden's most iconic hotels. 
The Bernadotte & Kylberg suite is now open and can be booked specifically, on the website or through the hotel's booking service. Some of the proceeds for this room will be donated to charity
Images by Magnus Mårding