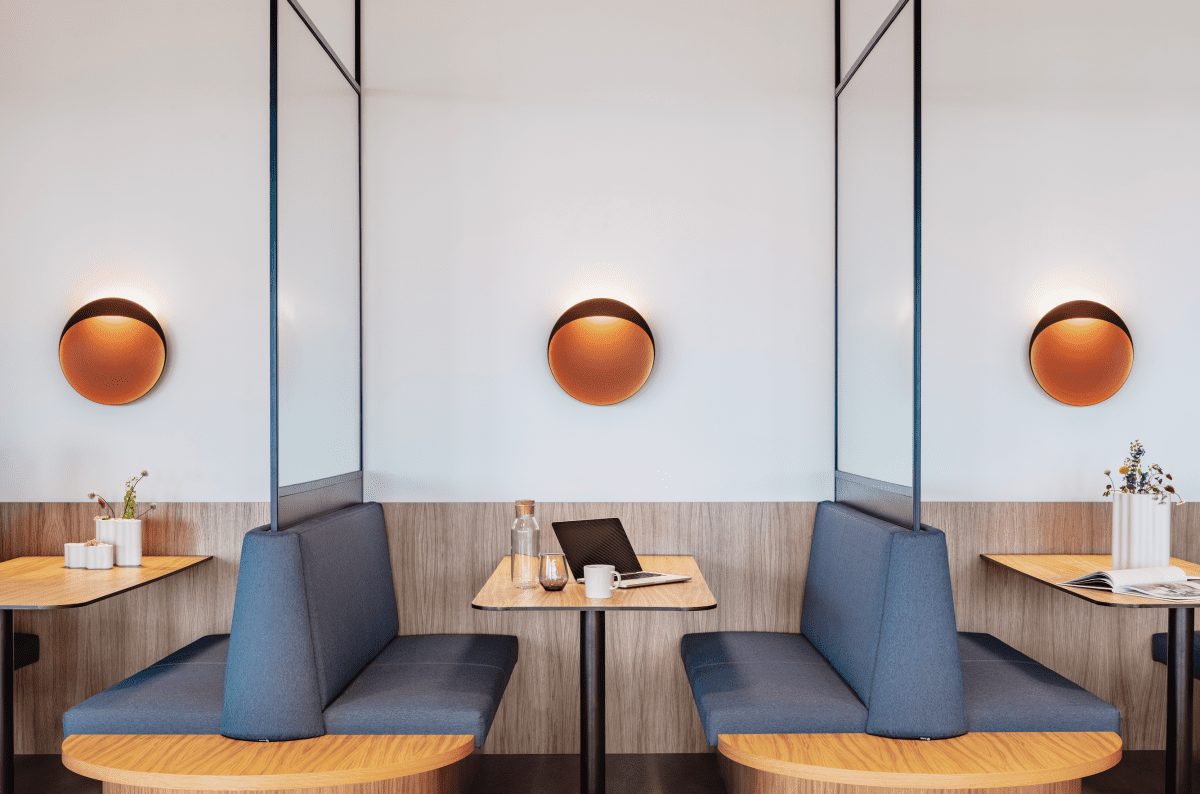 The practice used a mix of natural and recycled materials to foster a warm and inviting atmosphere inside Base4Work
Prague-based design and architecture studio Perspektiv has delivered a boutique coworking space entitled Base4Work in the Czech capital that meets the needs of the local creative community.
Inspired by the architecture of markets – and the interactions that take place inside them – the concept was based on creating an imaginary creative market where individuals could gather to connect and collaborate with a broad network of people.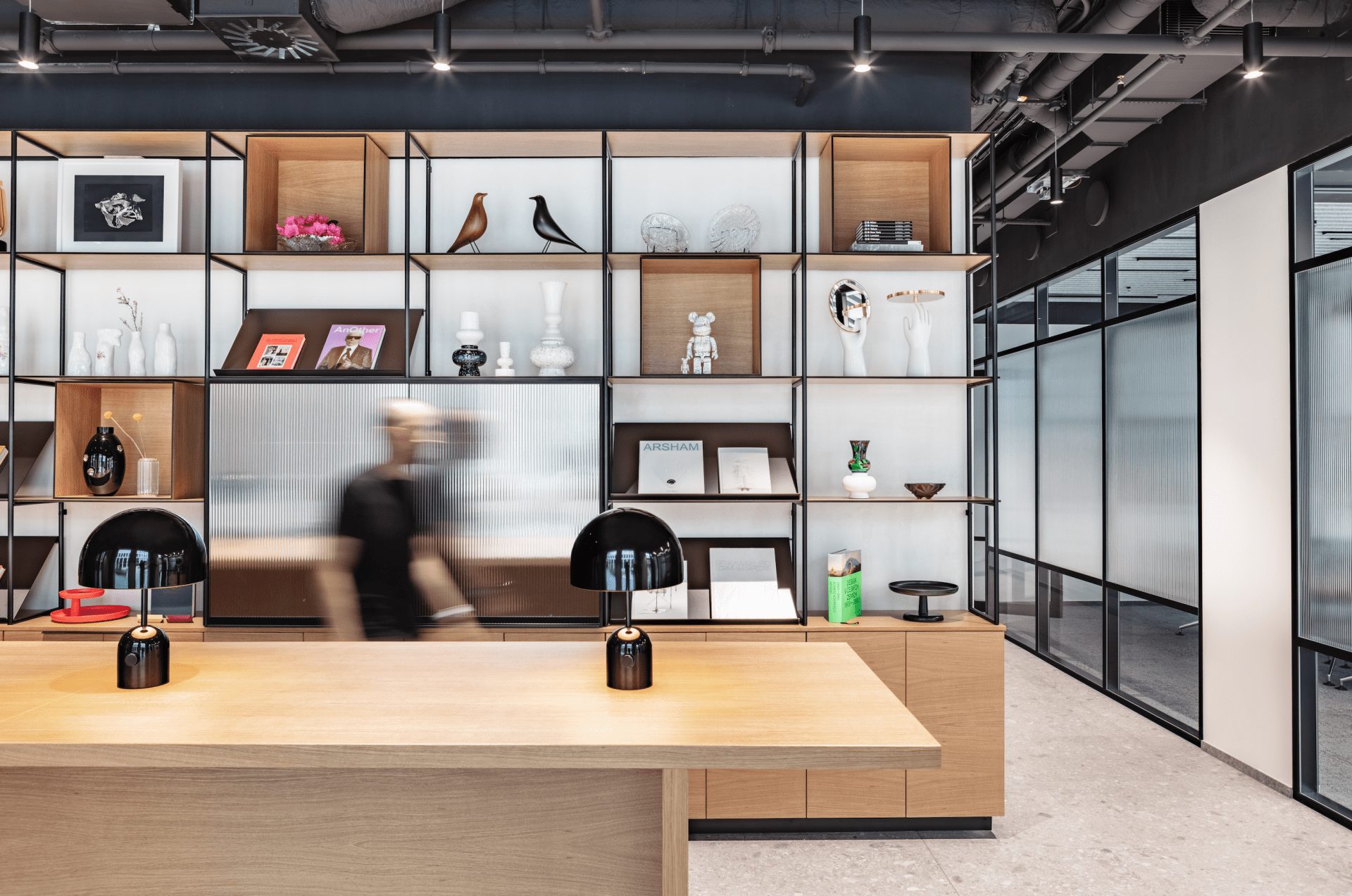 To create a homey yet elegant atmosphere that is reminiscent of a luxurious hotel, the designers selected a range of environmentally-friendly and recycled materials with a low carbon footprint.
As such, the team employed acoustic tiles by ReFelt made from recycled PET bottles, a soft yet strong material, which promises durability and acoustic performance. Furthermore, a natural linoleum floor by Tarkett was also used in some parts of the space.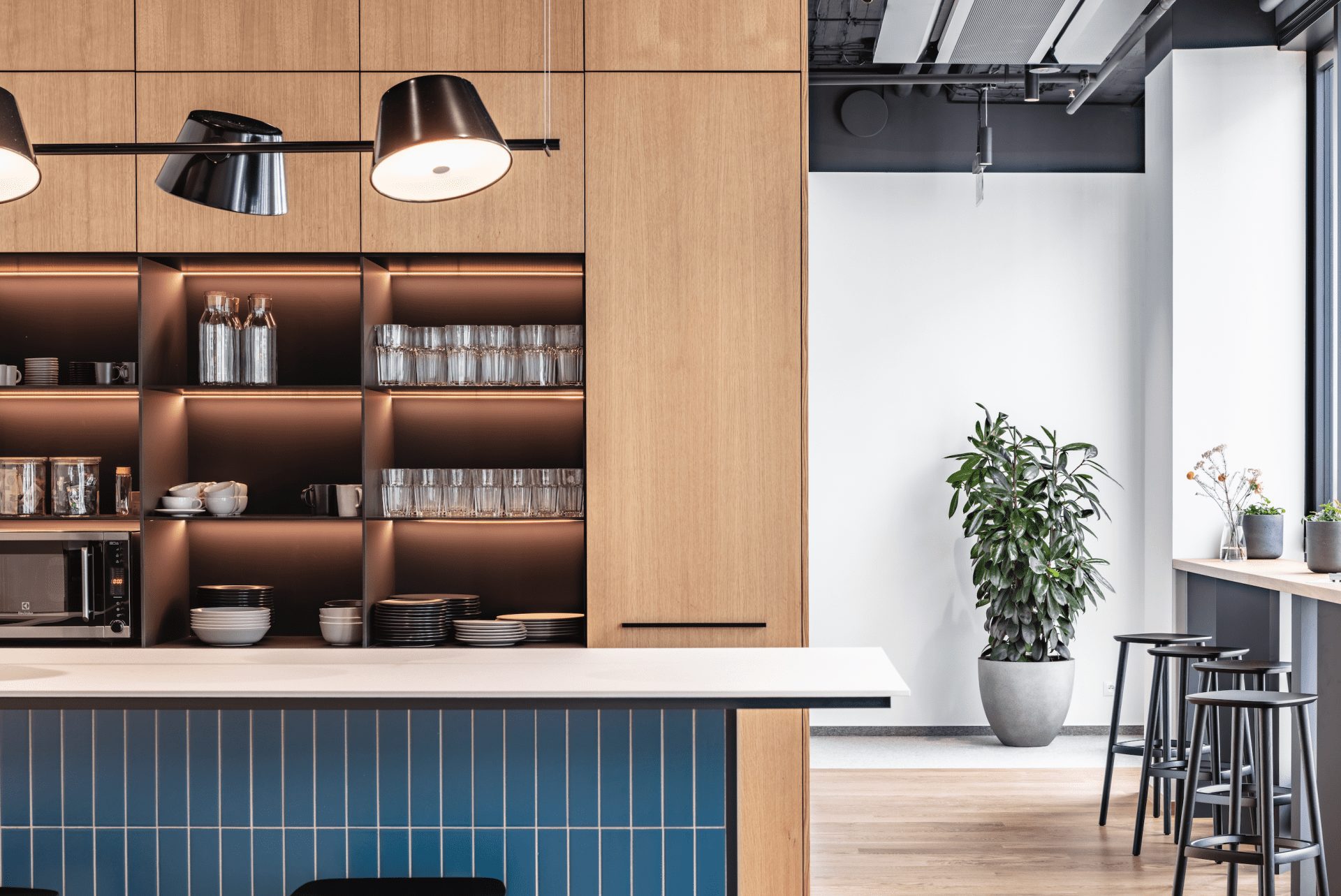 From linseed oil and pine rosin that bind the ingredients together to the jute backing on which they lie, almost all are renewable, resulting in a floor that is natural, resilient and elegant.
Perspektiv incorporated organic materials throughout the interior. Warm tones of wood – chosen for its long-lasting and durable qualities – give the interior a down-to-earth yet modern look, while a bespoke bar, allows members to work, drink and socialise with a glass of prosecco in hand after hours.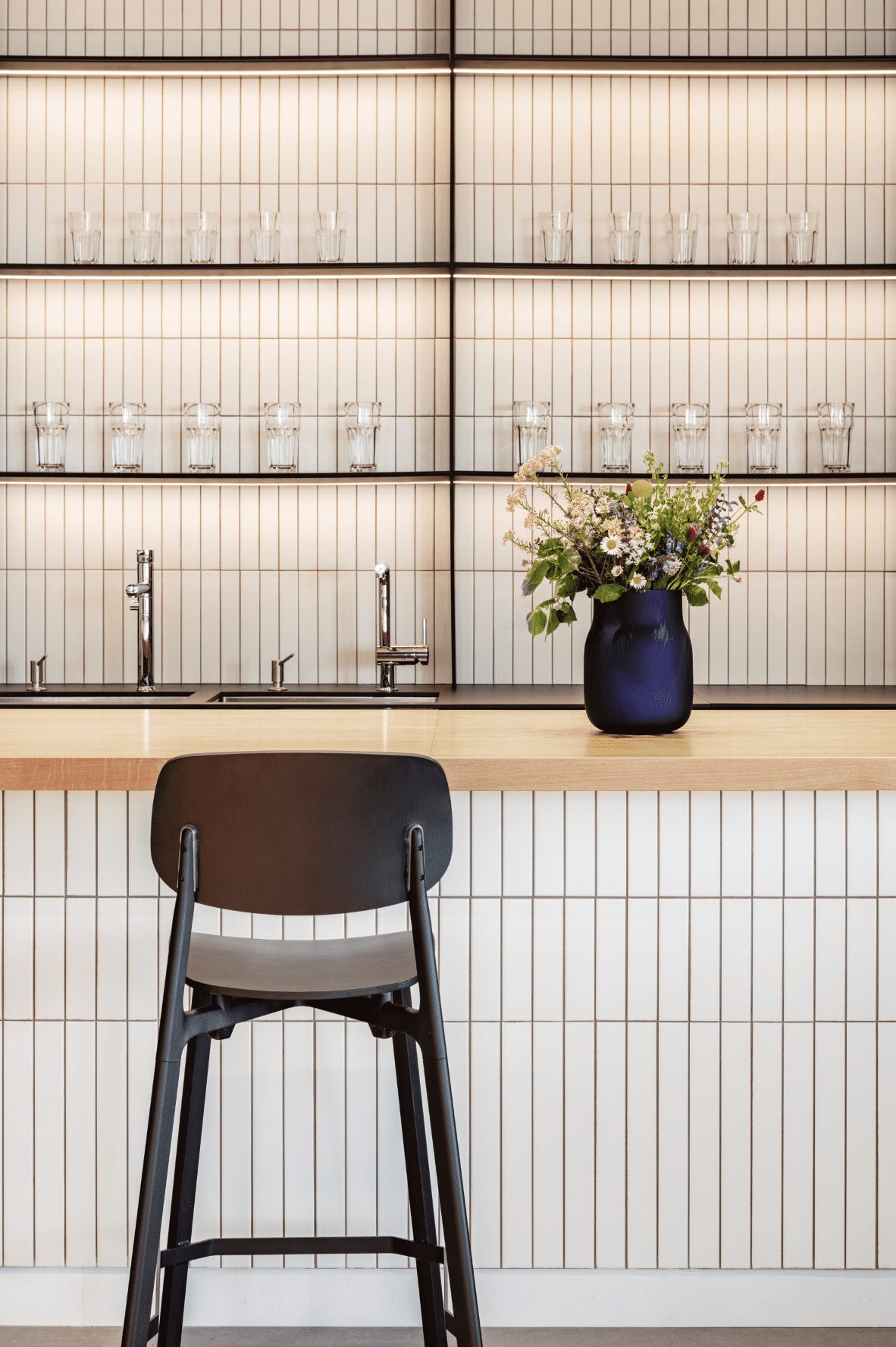 However, the heart of Base4Work and its vibrant community life, is found in a communal room which boasts picturesque views of Prague Castle – one of the city's key tourist attractions and the largest ancient castle complex in the world. Here, professionals can come together in a space specifically designed for collaboration between people, ideas and places.
"Anyone who comes to the office can use it", explains Perspektiv. "People come here to talk, enjoy the space and work. Thanks to the flexible furniture, the interior can be easily adapted as and when needed too."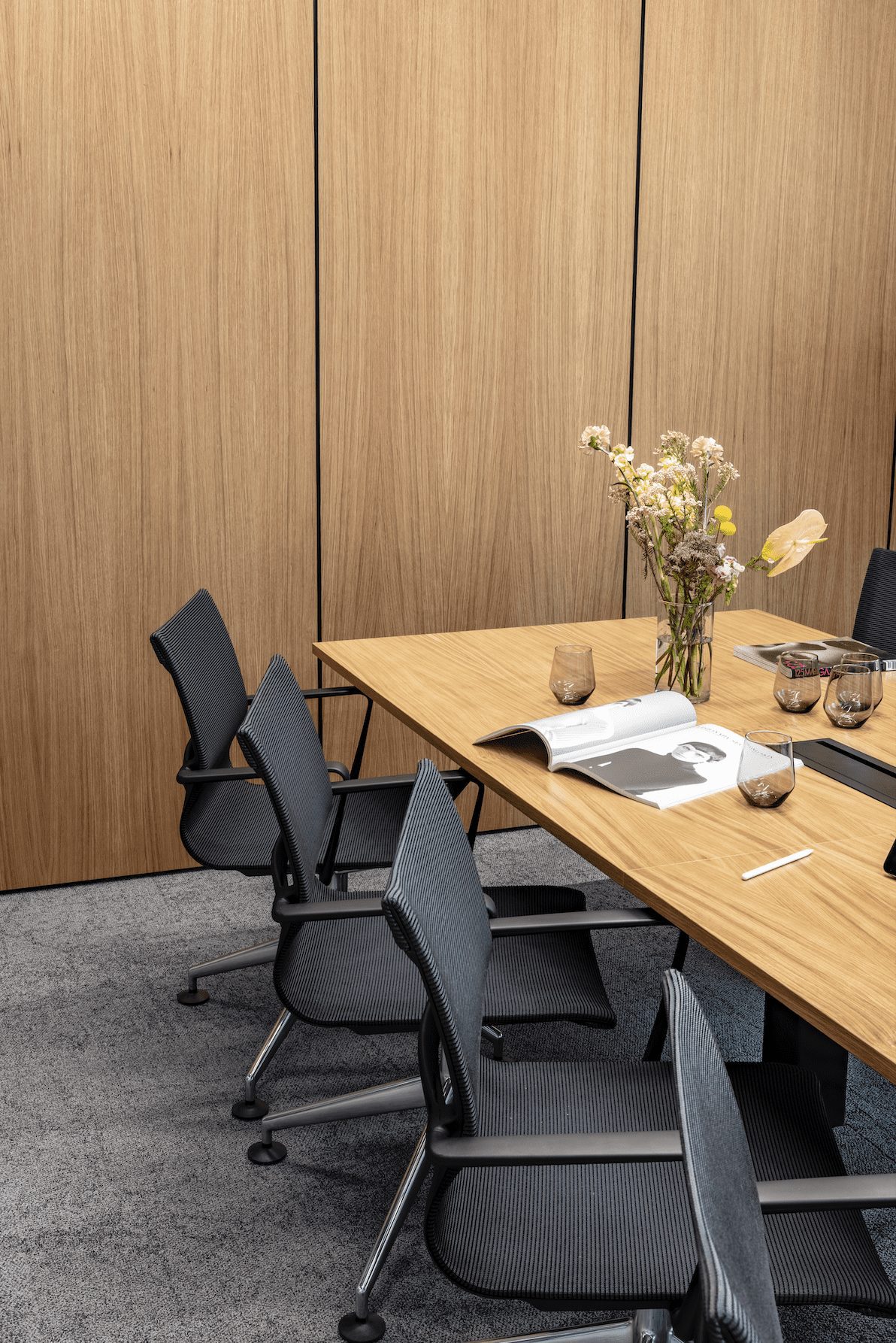 By attracting and building a community of like-minded people, Base4Work brings opportunities for synergies and partnerships. Perspektiv has successfully designed a space that encourages the exchanging of new ideas and building meaningful connections.
Providing an inspiring place where people can gather, work and meet, Base4Work, much like other coworking spaces, has filled in the gaps of more traditional offices for one simple reason: connection, the secret to why people thrive in coworking spaces.
Images by Mojmir Bures, Artspeak Studio