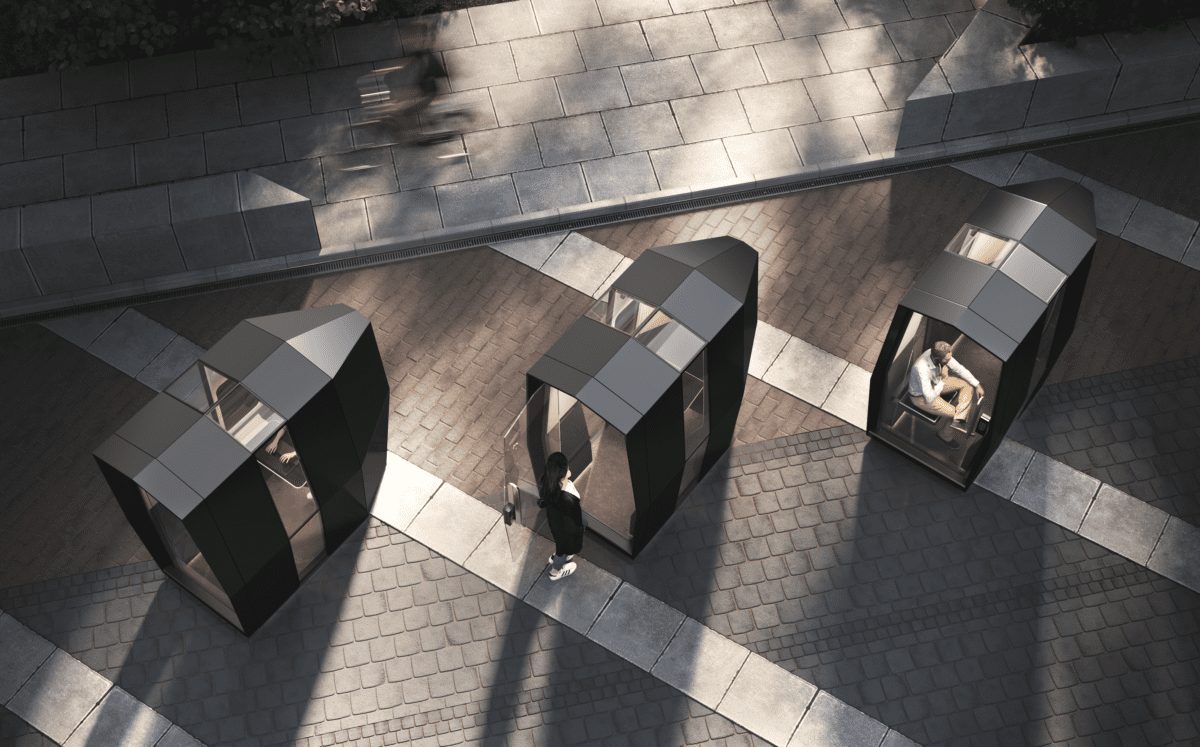 London-based design tech start-up Make.Work.Space unveils its new bookable work pods that cater to the needs of busy city life
Make.Work.Space, a London-based start-up founded by furniture designer Walter Craven, has just unveiled its sustainably designed work pods that perfectly cater to the needs of busy city life. A clever addition to the rapidly changing workplace landscape, the pods are managed by a custom-built app, which is designed to offer everything needed to work, rest or catch up on calls.
Created with space-saving, personal privacy and confidentiality in mind, the pods seamlessly prioritise human health and productivity through the use of safe, supportive spaces. Expected to be available in a range of versions – standard, fully customisable and premium models – the pods will be fully customisable and include features such as ergonomically adjustable seating and bespoke material finishes.
"We've all had a blurring of the lines between our personal lives, our homes, our free time and of course our work," shares Craven on how the pods came to life. "The kitchen became the office desk, the bed a sofa, and the computer was somehow always on. I began to think about how we can better define spaces. How do we make our spaces more adaptable, and better able to support us in this new blurred and blended way of living?"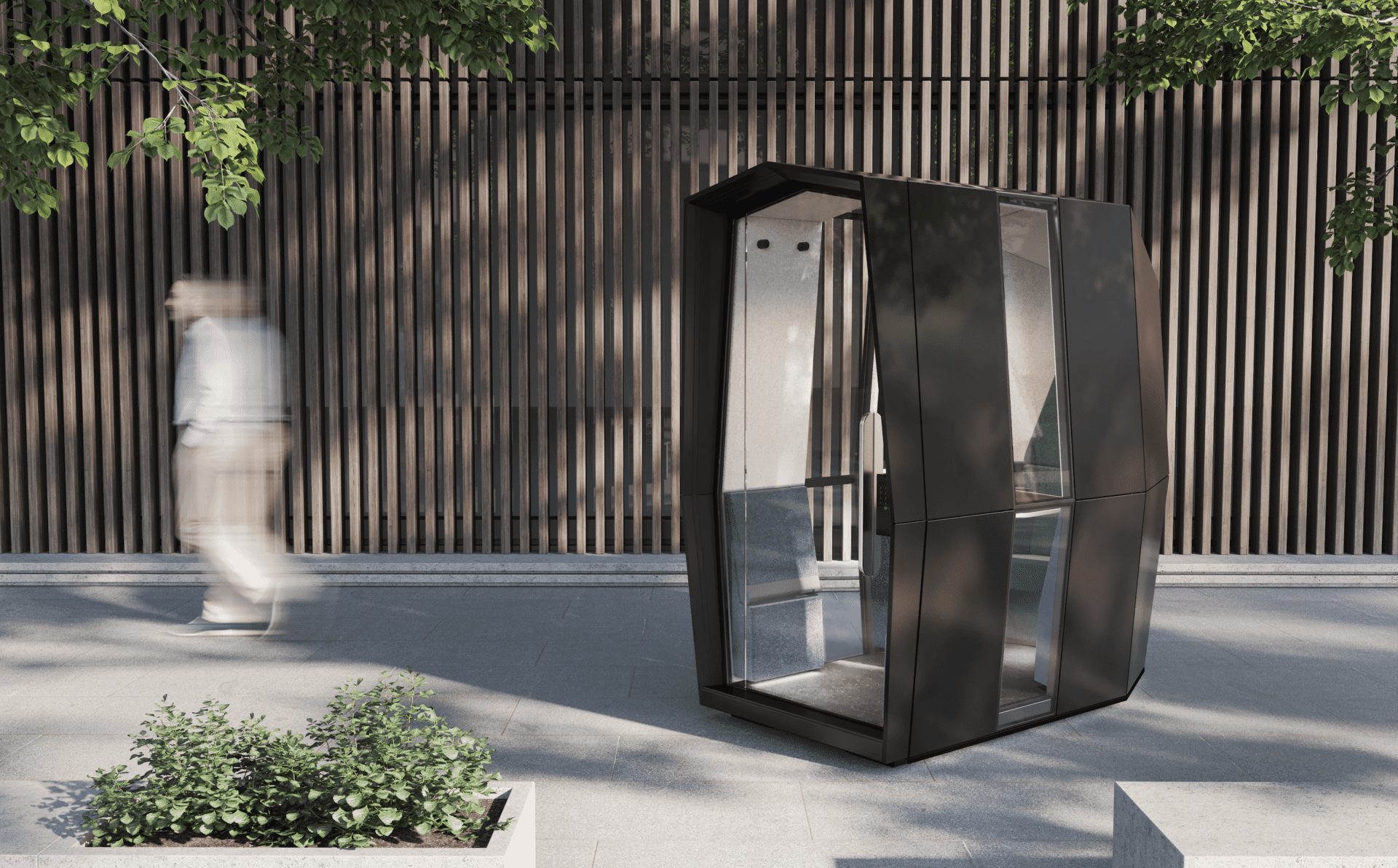 He continues, "I thought about the contrasts of the fast, immediacy of our lives – like Uber, Zipcar and Just Eat – working alongside our need for quiet time and the slow pace. Could there be a space that blends the two? That's how the idea of these pods grew."
More than 80% of employees want some form of flexible working and nearly half of them would take a pay cut to have more control over their working day. Whether it's somewhere quiet to work or needing privacy for a sensitive call, having the choice of where to work from is becoming an increasingly important aspect of workplace design and employee wellbeing.
Make.Work.Space hopes to provide a solution to this hybrid world of work. Easily locatable and bookable via a custom-built app, which controls all functions within the pod such as temperature and lighting, the pods also feature antimicrobial acoustic panels. Currently planned for installation in major public spaces like public plazas, healthcare centres and hotel lobbies, the pods will be be dotted along railway transit hubs. Some 5.5 million commuters traversing these hubs weekly have no private space to make confidential calls or catch-up on work before their next meeting.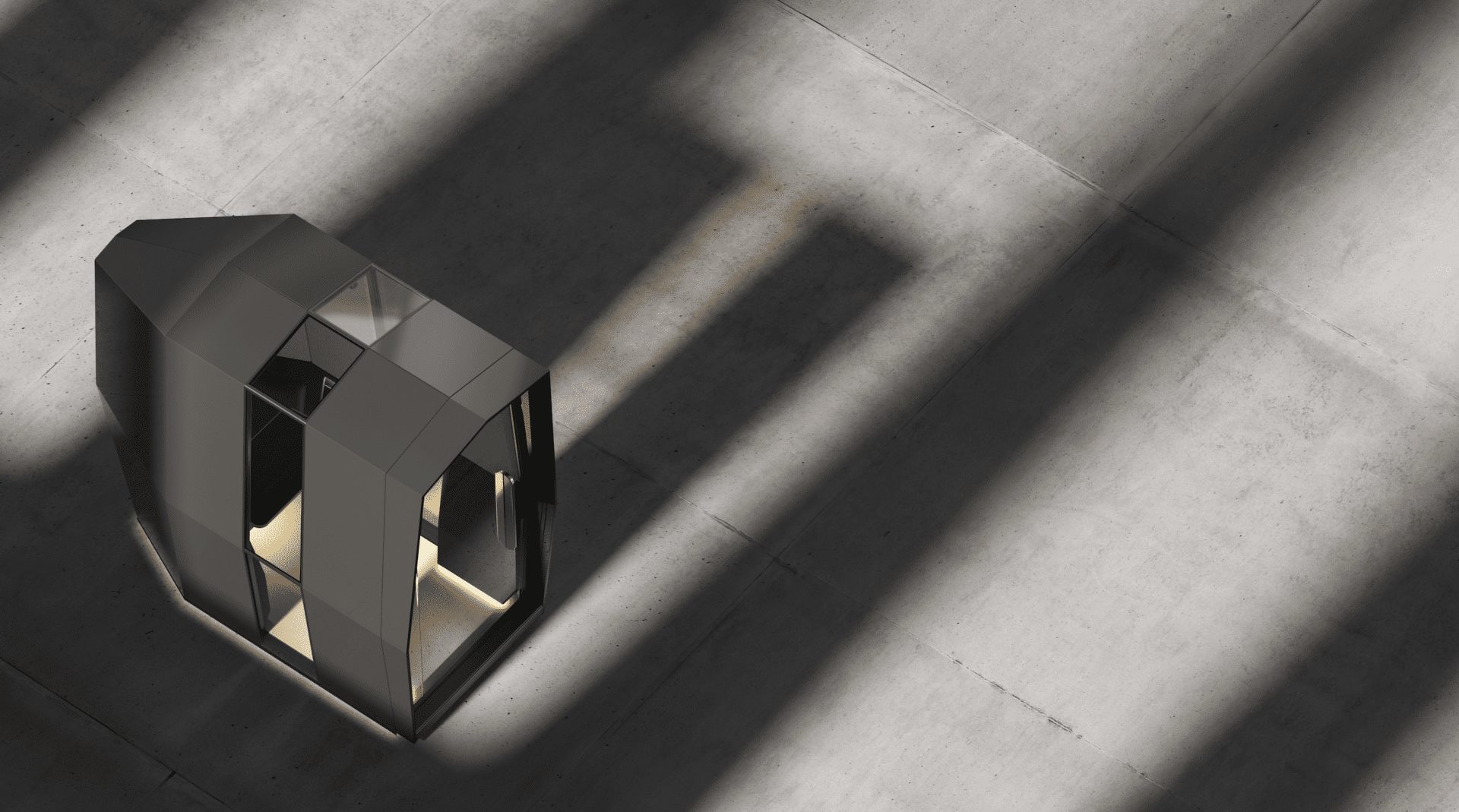 "The work pod experience is very much like a modern business class seat where everything is on hand and all eventualities are catered for," adds Tim Manson, design director, Make.Work.Space. "Whether travelling internationally, working locally or at home, people have relatively similar needs such as privacy, power, connectivity, comfort, good lighting and great ergonomics but beyond that, especially after Covid, people most value flexibility, convenience and time."
This vision aligns with the London 2021 plan which is actively looking for on-the-go work solutions. As workforces grow and needs change, the pods can be moved at minimal expense compared to the extensive time and construction costs involved with customising a new office or managing a full office move. In the near future, the pods will also be made available for corporate and private offices as well as homes and gardens. With a compact 2 sq m footprint, the pods are efficient in cost and space, arriving flat-packed and with an assembly time of under 24 hours. 
Read more: Workers feel more trusted and motivated thanks to hybrid working
"The tech-enhanced pod can work for you no matter what your job title or description – from consultant, manager, CEO or YouTube influencer. The Pod is for those who are done trying to take calls in coffee shops or automobiles, or who don't want to commit to the cost of either shared or less than private workspaces. Whether you need to record a podcast or call a private client, hold a virtual meeting or just remove distractions so you can focus on your work, It's a secure and super quiet space on the go, for people who need privacy and connection at any time," concludes Craven.
Images courtesy of Make.Work.Space