Swell is a lightweight, acoustic wall cladding solution offering a unique design solution for offices, coworking spaces, restaurants and more
Kent-based agency The Collective, founded back in 2014, provides environmentally sustainable furniture and product solutions to the commercial interiors sector. Experts in acoustic design and one of the UK's leading suppliers, The Collective offers unique solutions to control reverberated noise in shared environments such as the workplace, education and hospitality.
Now, the agency has launched its new full height interior wall cladding solution entitled Swell. Designed by award-winning UK product and industrial design company Jones & Partners, Swell is available in 33 trend-driven colours, with the option for custom-colour with orders over 250 panels. Furthermore, the panels are demountable for easy wall access and have a lead-time of 4 –6 weeks.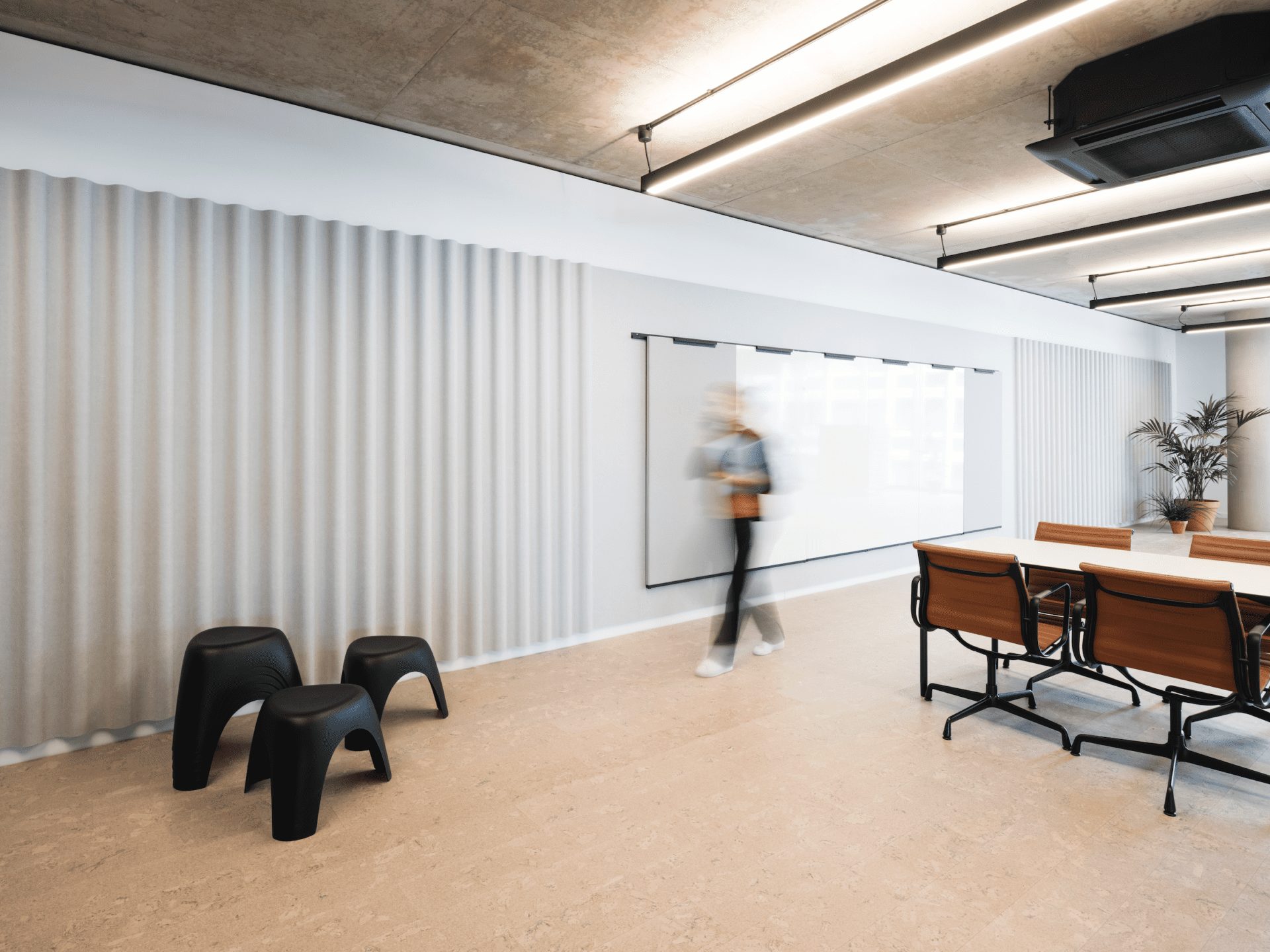 With a height of 2.7m, Swell is reminiscent of a wave and introduces a tactile softness into workplace interiors such as Vitra's new London HQ. Produced at The Collective's manufacturing plant in the UK, the cladding is made from 12mm EchoPanel by Australian interior firm Woven Image and offers a lasting wall finish with both acoustic and environmental properties.
Made from 60% recycled PET bottles, Swell offers low VOC and meets Environmental certificate ISO14001. In addition, for every 1000 sheets of EchoPanel manufactured, approximately 4.2 tonnes of post-consumer waste PET is diverted from landfill or our oceans. To date, over 230 million plastic bottles have been repurposed to produce EchoPanel products.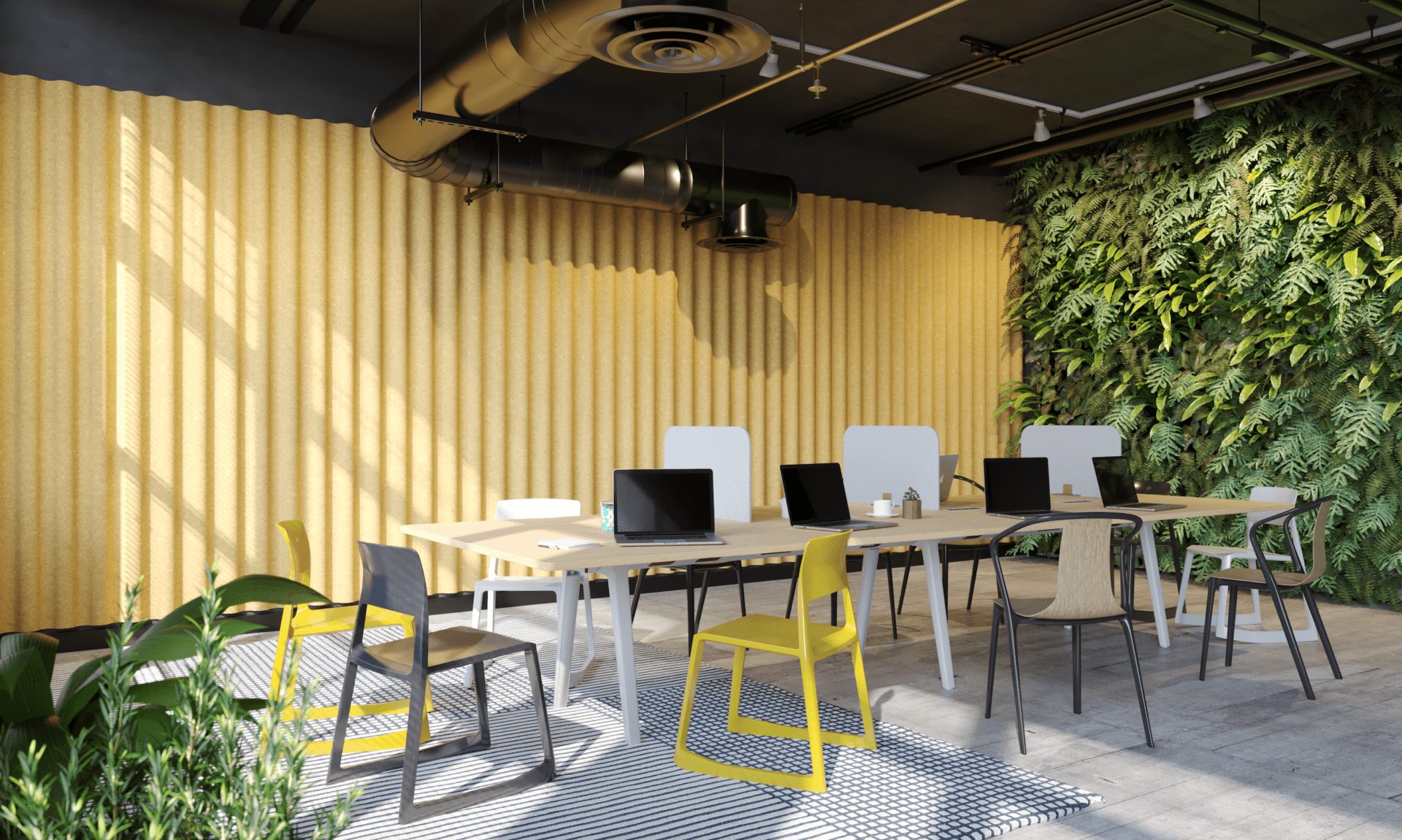 To achieve the horizontal seamless solution, the depth and size of the panel were critical. Each panel had to fit into a bespoke tooling mould for accurate edge cutting to join the panels side-to-side. As the circles are concentric, the tangency points match whether on the downpoint or the up-point with specific depth and radius of the curve to allow for the continuous run.
"Swell has evolved from our deep understanding and awareness of market needs", says Steve Lewis, Co-founder of The Collective Agency. "Swell represents our key brand pillars, namely to create market-led sustainable solutions designed and made in the UK."
Images courtesy of The Collective