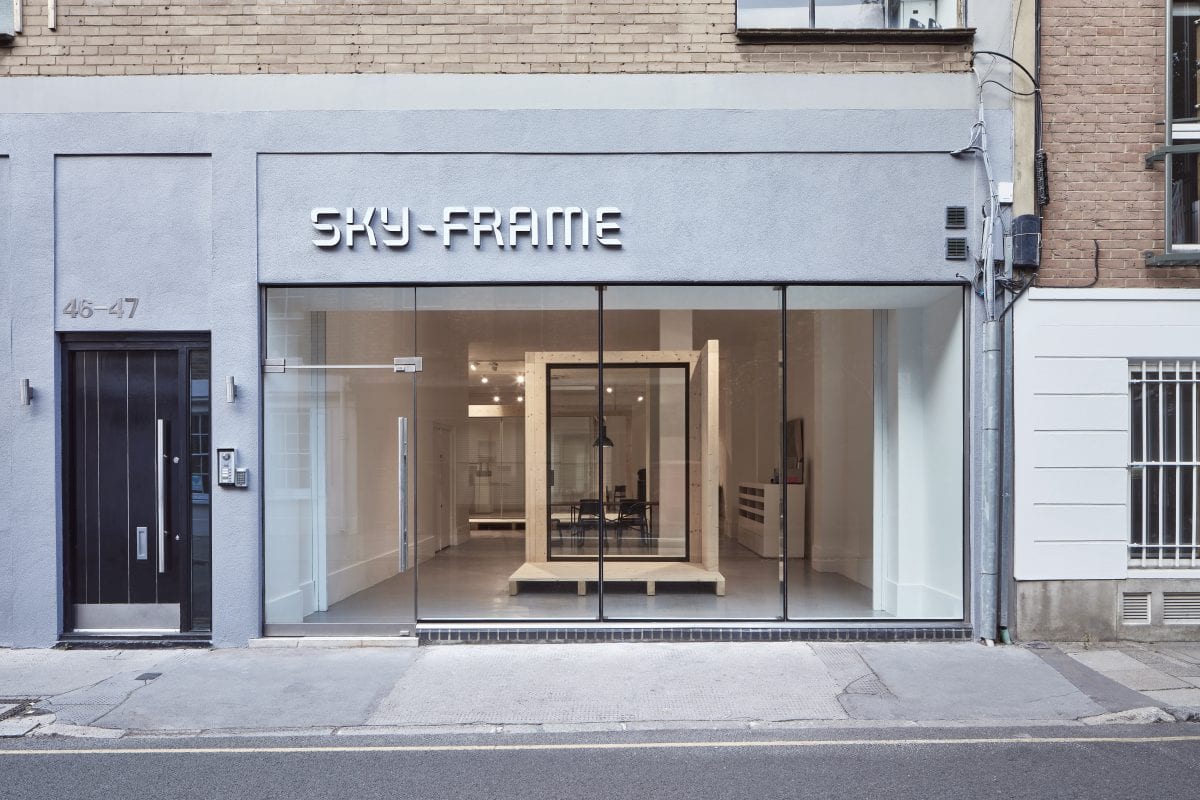 Sky-Frame, Clerkenwell Showroom, 2020
Sky-Frame, Clerkenwell's latest showroom opening, brings its flush-fitted glass panels to London
Swiss brand Sky-Frame – the global purveyor of frameless sliding door systems – has just opened its first UK showroom in Farringdon, London, and the sixth globally.
Serving homeowners and architects alike, the new 120 sq m space is a modern minimalist enclave, with grey flooring, white walls and wooden display units crafted from untreated spruce, dotted throughout the space to showcase the brand's collection.
"We are strongly committed to the UK and have been looking to invest directly in our own space for some time. Glass is an increasingly important building material in the UK for its obvious health and wellbeing benefits as well as the design impact. Sky-Frame is at the forefront of this.
This showroom location in central London, allows us to provide the customer with first-hand design expertise gained over thousands of global projects, the highest standards of service and adaptable systems to suit individual needs. Sky-Frame has captured and presented their product in an environment that enables customers to escape the hustle and bustle and imagine Sky-Frame in their own sacred space", comments Angelo Razzino, Director, Sky-Frame (UK) Ltd.
Designed by Zurich-based Studio Hürlemann, the showroom displays Sky-Frame's products in its purest form. Wooden constructions emphasise the brand's frameless technology, while also reproducing the assembly layout at the company's production facility in Frauenfeld.
The in-store installations, highlighting both the company's quality and technology up close in a more private atelier setting, showcase the Sky-Frame Class, featuring electric drive, a shading solution, insect screen and corner opening as well as the Sky-Frame Pivot door system, which marries expert engineering and timeless appeal.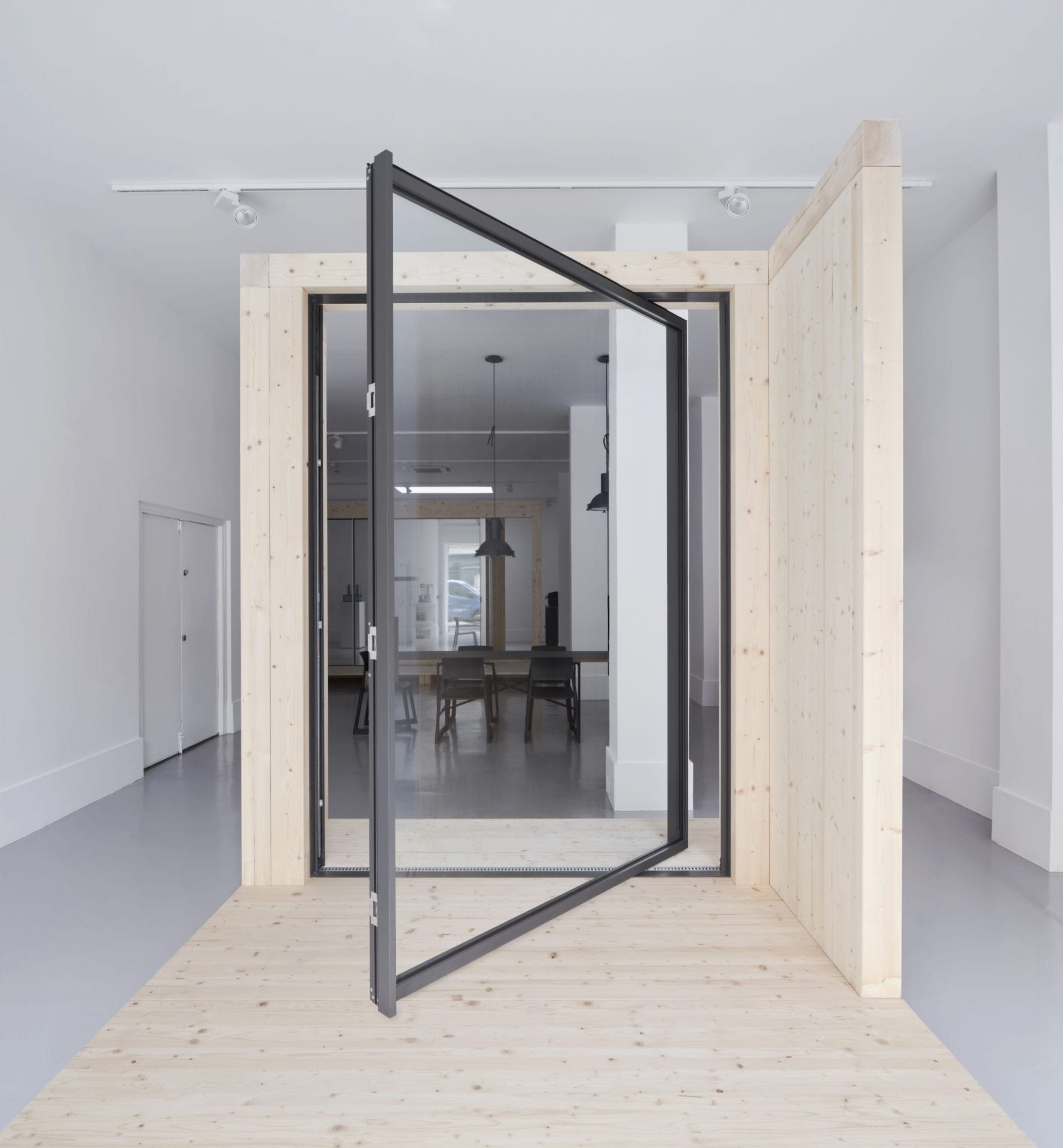 Sky-Frame is a global market leader in its sector and works with universities and research institutions to develop new solutions for ambitious and sustainable living concepts.
With a passion and in-depth understanding of architecture, spatial design and technology, Sky-Frame has quickly become a global leader in supplying frameless sliding window systems ever since its inception. Its large, flush-fitted glass panels eliminate the boundary between indoors and outdoors and create entirely unique living experiences in free-flowing spaces.
The owner-operated company, with a development and production location in Frauenfeld, Switzerland, employs 180 people and has branches in Rothrist, Vienna, Antwerp, Milan, London and Los Angeles.
For more information visit sky-frame.com 
Images courtesy of Sky-Frame