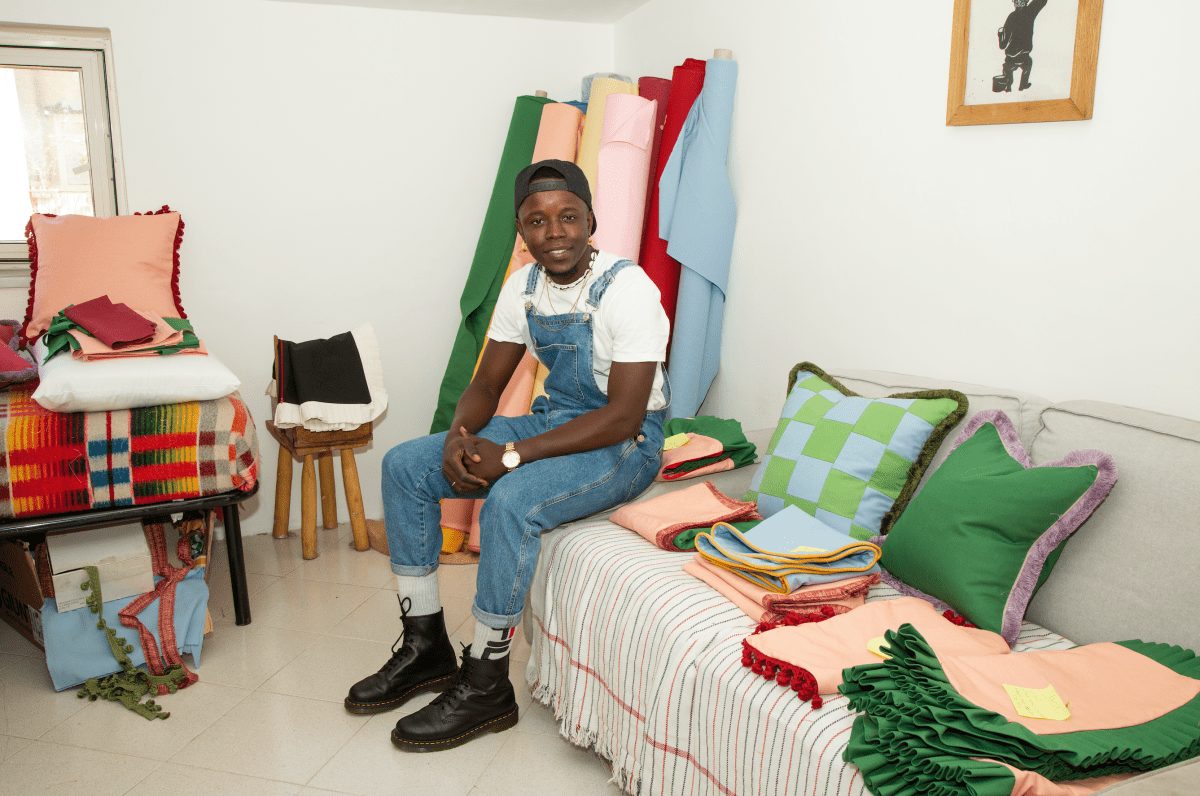 In a new bi-weekly column with Roddy Clarke, we shine the light on the emerging talents, designers and makers to watch from around the world
"Don't be shy to think of your biggest dreams and try to make them happen," says Paboy Bojang, an inspiring entrepreneur and founder of In Casa by Paboy, a creative social enterprise selling a range of bold and playful cushion covers. While many entrepreneurs share a similar mindset, Bojang's story is a true example of determination and resilience.
Born in Gambia and living under a brutal dictatorship, Bojang felt pressure to leave his country nearly a decade ago. After undergoing an excruciating two-year journey across the desert and Mediterranean Sea, he arrived in Italy in 2015 to begin the next chapter of his life. Residing in Naples, Bojang eventually found employment with Antica Manifattura di Stingo, the renowned majolica workshop.
However, by the end of 2019, due to the Italian immigration system not renewing his asylum papers in time, he found himself unemployed. A few months later, with the world plunged into lockdown, Bojang decided to turn back to his sewing days, where he had worked in his uncle's tailor shop from the age of 13.
Being the principal breadwinner for his family back in Serrekunda, Bojang had developed a talent for selecting fabrics and colour combinations and began to explore his passion once again. Through using fabrics he found, and an old sewing machine he had been lent, he began to create his signature designs which he shared via social media platforms.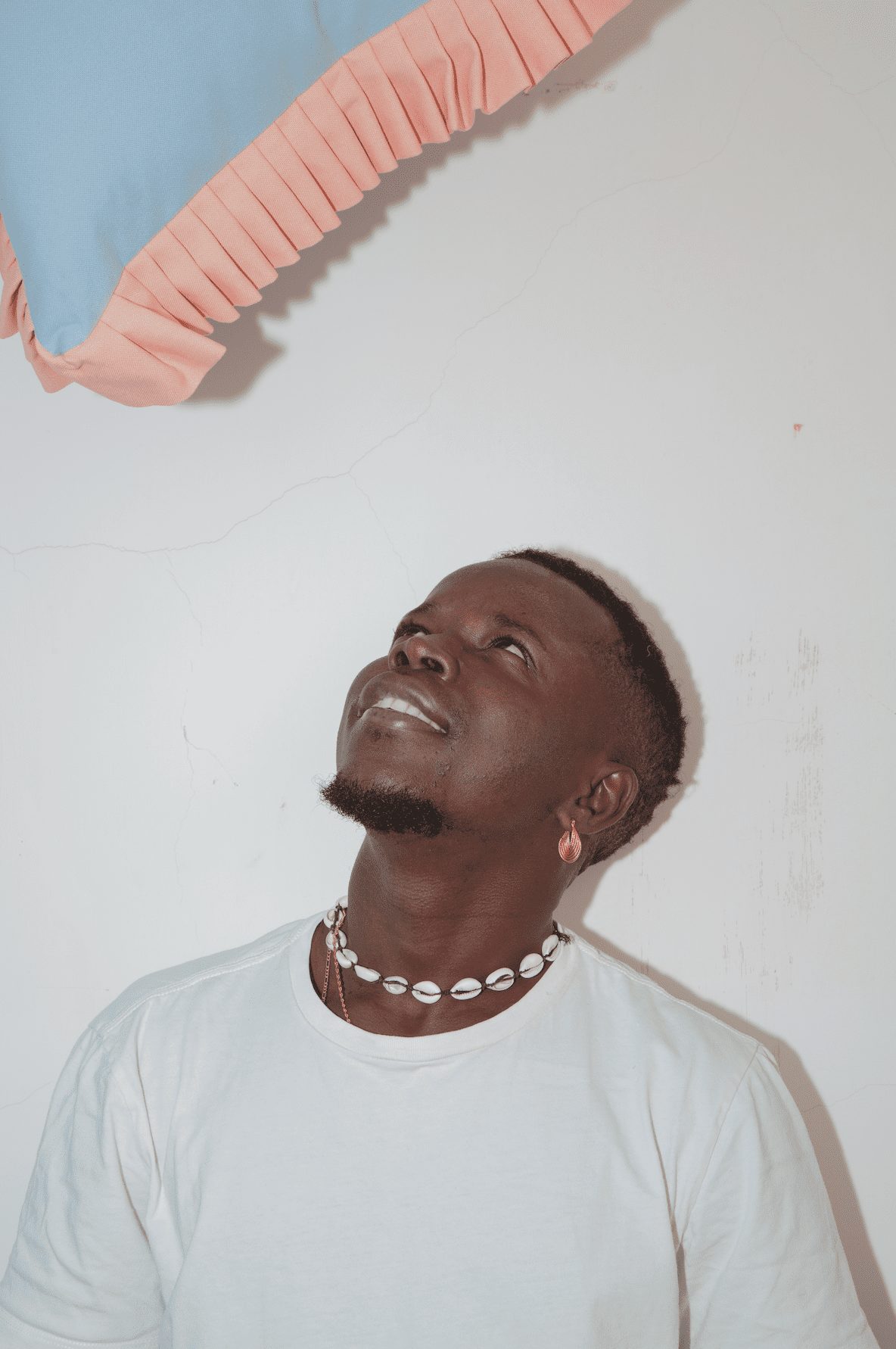 With his eye-catching aesthetics, Bojang quickly turned the heads of design-lovers across the globe and in the Spring of 2020, 'In Casa by Paboy' was born.
"I never knew I could make a life for myself in Naples by depending on customers in the UK, for me that was mind-blowing," he says when discussing how social media, and the advice of people close by, helped his dream to become a reality. "Just even knowing that you can sell something on a free platform is enough to change someone's life, especially when you come from a different culture where this might not be so obvious."
Now selling a variety of colours and designs, all hand-sewn from 100% Italian cotton sourced in the Naples neighbourhood, the platform is about to reveal its new summer collection. "It includes bright citrus colours, sky blues and sandy yellows," Bojang reveals. "This alludes to the atmosphere in Naples and the Sorrento coastline at this time of year." He also discloses how new categories such as bags, napkins and bedspreads will soon be added to the brands portfolio.
When looking back on his journey, Bojang is keen for charities and brands to change their outlook when working with refugees. "I think organisations often fail because they see us as refugees and not as human beings with real dreams," he continues. "Lots of the programs available can be tokenistic and there needs to be a shift in the way people think. We must celebrate everyone's unique perspective and ways of doing things but that takes lots of care."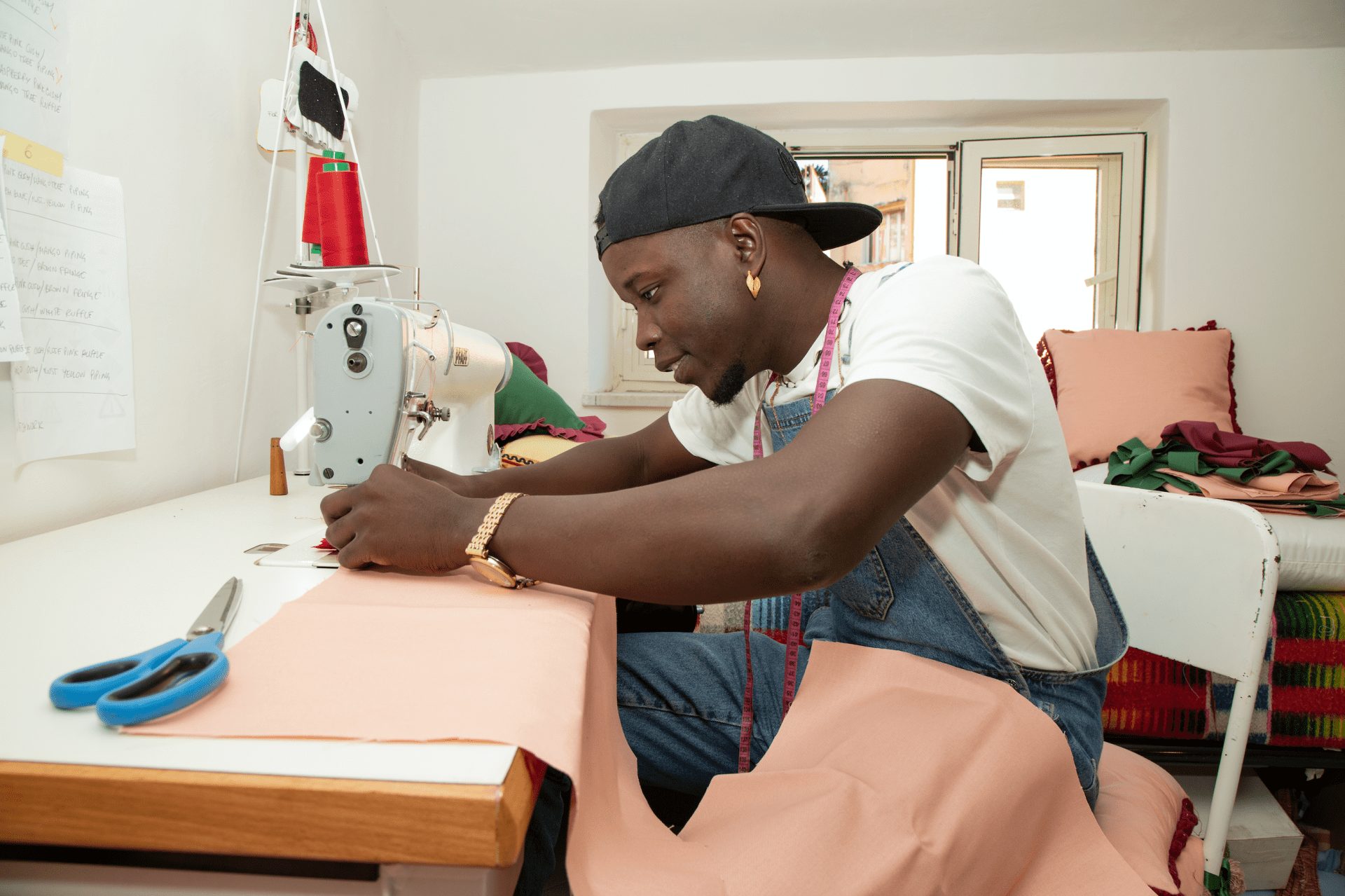 Now, as the business begins to expand, Bojang is seeking to help others who are in similar situations to himself. He hopes to employ migrants living in the city, allowing them to sell their crafts online. "I hope this can encourage them to see they no longer need to rely on exploitative (and scarcely existent) employers," he concludes, "but allows them to build independent and bright futures using their own skills through the tools of global technology."
The new summer collection by In Casa by Paboy launches on 17th May 2021
Images of Paboy Bojang. Photographer credit: Giuseppe Attanasio