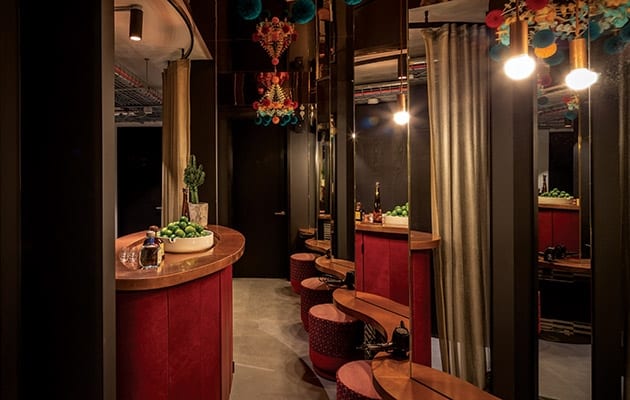 |||
After our online coverage of the launch of The Ministry in July – The Ministry of Sound's new Southwark-based private members club and co-working space – one aspect went slightly overlooked. That is, the inclusion of site-specific sound design and how this can influence wellbeing.
But that's not to say that OnOffice was unknowing of the audio-sensory aspects of the space – rather, it seems that sound design is something of an unmarked territory that doesn't seem to get the press that it deserves.
Let's not forget that the new hub has grown out of the legendary 1990s dance music destination, so the space needs to reflect the brand in every essence – visually and audibly.
So how did the brief come about for this project? Tom Middleton, sound architect and psychoacoustics sound designer who led The Ministry's soundscaping, explains: "The brief was to design a delightful audio-sensory interior and exterior experience for the members to complement the overall brand look, feel, taste and fragrance."
He continues: "Most importantly, the design needed to deliver a memorable daily soundtrack optimised for wellbeing, elevated mood and increased focus – and productivity enhancement. This was achieved by creating an ambience that helps give members a warm positive feeling that going to work is a pleasure and not a chore."
Middleton goes on to explain how each zone now requires a unique soundtrack or soundscape to "complement the purpose, energy, look and feeling of the space". At their first entry in the reception, or "initial sonic touch point", visitors to The Ministry are greeted with a "gentle, cool and classy", yet familiar first engagement with the brand and space.
"This connects to the restaurant and bar, which is a chic, comfortable, warm, friendly and welcoming space you want to spend all day in," says Middleton. Next is the adjoining terrace, marked as a calming outdoor retreat and antidote to the desk, then the lower ground floor toilets which have a "delightful, tongue-in-cheek soundtrack full of sonic surprises", and finally the workspace floors with a background layer of undisruptive sounds that aid focus and productivity.
Soundscaping can be highly beneficial for the design of a workplace, especially if it's in the hands of an experienced professional. From Middleton's wide-ranging involvement in the industry – he has worked with Aphex Twin, Prince, Coldplay, Lady Gaga, Kanye West, to name a few – he explains how he's learned the effect of sound on those working in the office. "It is well documented that sound can profoundly and very positively affect and influence many aspects of wellbeing," he says.
"Through neuromodulation of cognitive states and the impact on physiological and behavioural outcomes, such as modulation of heart and breath rate, the release of dopamine in individuals and prolactin (human bonding) in groups lowers stress, reduces feelings of anxiety, boosts confidence, motivation and elevates mood. Sound is a powerful and still relatively under-rated wellness tool."
Tom Middleton has given the co-working space set up by the Ministry of Sound the soundtrack its occupants deserve