Jacqueline de la Fuente, the creative force behind decorative homewares brand DE LA JARDIN, opens up about her journey into design and the circular approach to her work.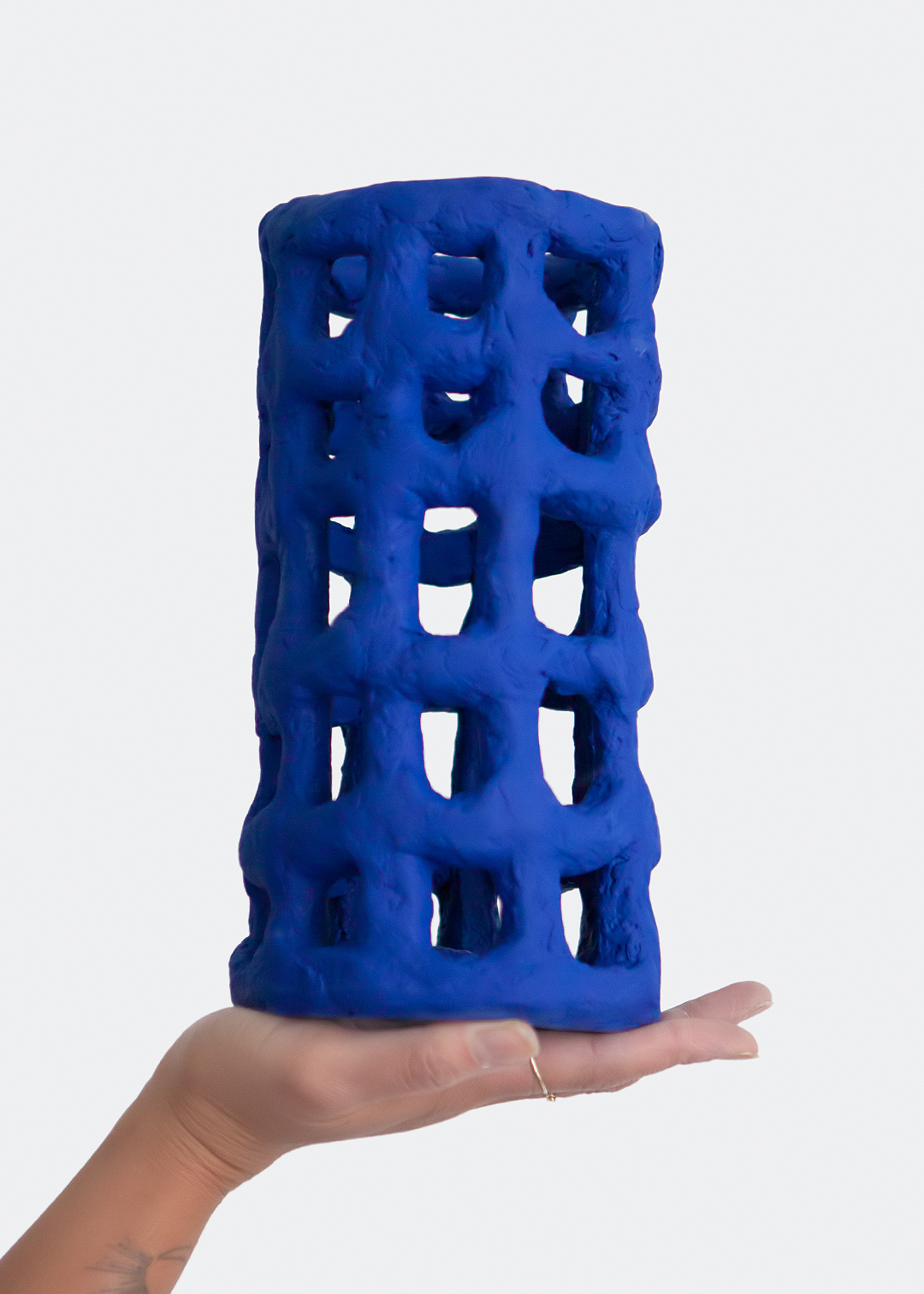 Drawing on a varied creative career of textile design and professional baking, Jacqueline de la Fuente has been turning heads across the industry since embarking on a new venture in 2020. After having children, the artist became aware of the increase of waste within the household and decided to explore a new creative direction by sculpting vases from the family's discarded packaging. Now, three years later, de la Fuente has collaborated with a variety of brands and partners, has hosted her own pop up in the Sloane Square store of Soho Home, and is highlighting a resourceful and purpose-led approach to design.
Born in Surrey to Filipino parents, de la Fuente moved back to The Philippines for two years at the age of eight which is a place where the artist states she felt more connected to nature. Today, her studio DE LA JARDIN, creates 'paper clay' vases in a variety of forms and featuring eye-catching decorative patterns. In a process similar to that of paper mâché, the vases are handmade from repurposed egg cartons, cereal boxes and any other packaging the artist hopes to divert from landfill or incineration. In this inventive exploration of materiality, de la Fuente hopes it will inspire other designers to look at materials which might be discarded as waste and envision them as a valuable resource instead. In speaking with Jacqueline, we gained an insight her journey so far and what lies ahead for DE LA JARDIN.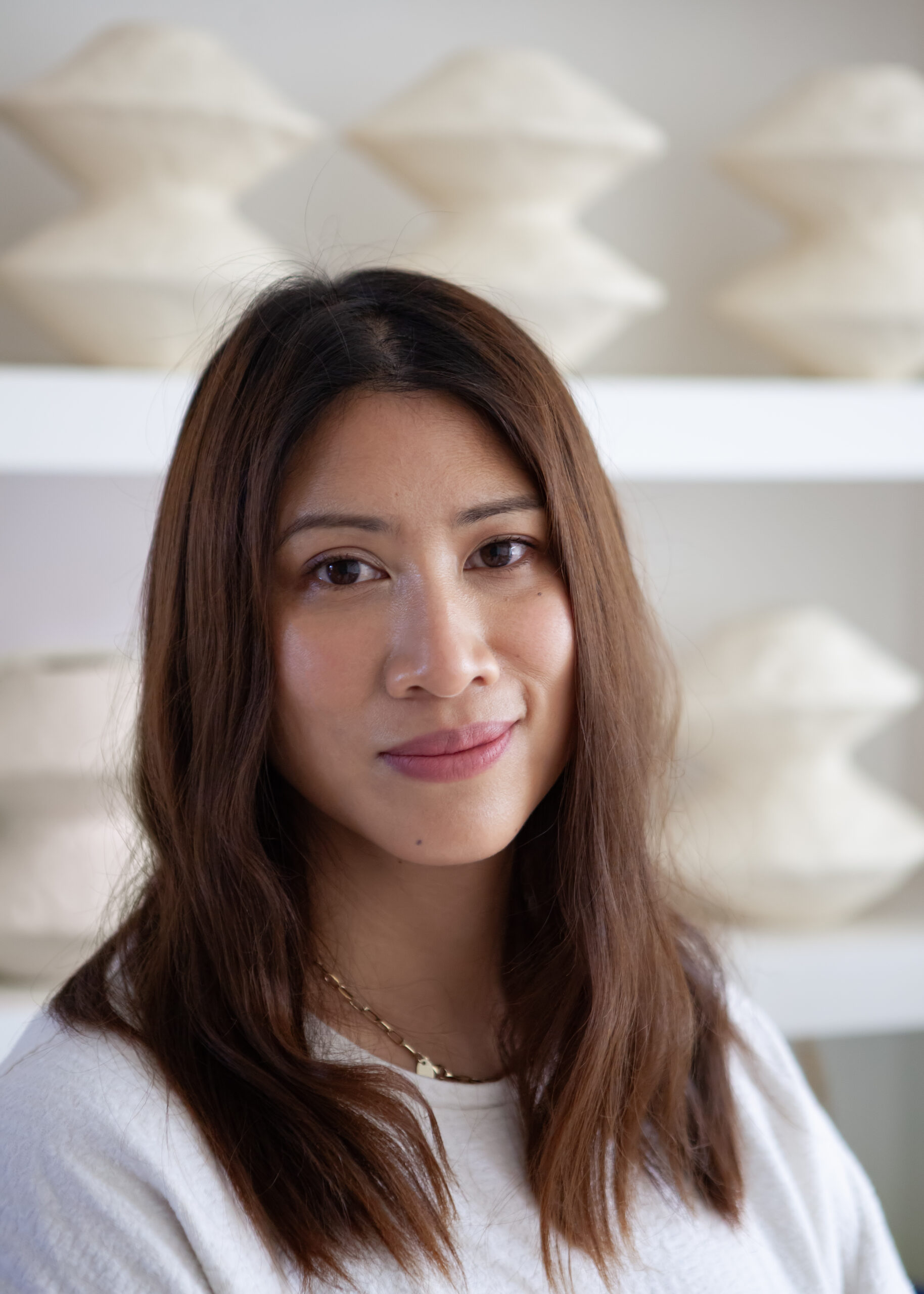 From textiles to baking and now with your work in art and sculpture, your creative journey has been varied so far. How has each practice influenced what you do currently?
As much as weaving, baking, and sculpting with paper are different from each other, there's been a common thread that runs through them all which is to create forms and something tangible with my hands. Separately, they have influenced what I do now. Working in textiles and visiting weaving mills made me aware of how much waste is produced and how it's disposed of. Whereas in baking, I discovered my love of form and sculpting. Now I get to bring the two together in creating something beautiful from the waste I find.
You have merged the worlds of art and function beautifully. Where do you find your inspiration?
Inspiration comes from so many avenues. Found relics and traditional objects influence the shapes I create. I often start with an idea that naturally evolves and go with the flow and my intuition. It's always wonderful to see where each shape will eventually take me. Places in nature also play a big part too. The hand painted pattern of the Banaue Vase is inspired by the rice terraces in my home country in the Philippines and the curvaceous centre of the Maya Vase was inspired by the cenote's, natural swimming sinkholes found in Mexico. In contrast I like to use flat bold colours to help accentuate the impressions of my hand and the outline their silhouettes. Equally, I think about the spaces we use day to day and how my vases can have an impact on a room.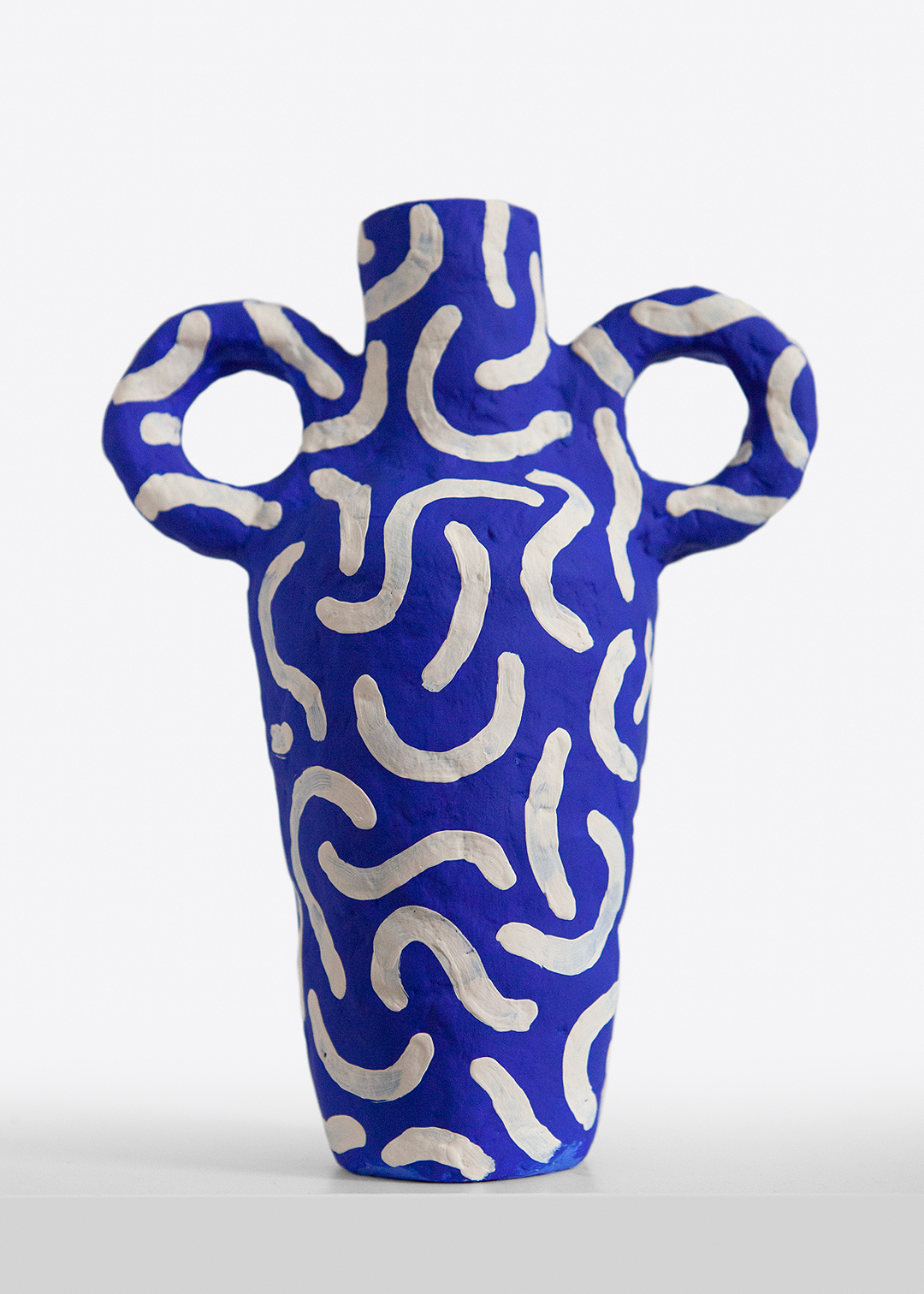 Your awareness of environmental issues has played a part in your choice of material. Can you expand more on this and how you create with a conscious mindset?
Starting out, I hadn't looked at papier-mâché as a creative way to be environmentally conscious, but as I started to develop the material into a clay, it became more apparent that I could be more sustainable by using my household paper waste. It became just as important how and what my sculptural forms were made from, and this has extended into recycling jars and containers as moulds. The process is slow as very little energy is used apart from my own which is key in trying to minimise its footprint as much as possible.
What advice would you have for artists starting out today in a world where art is becoming more accessible?
The best advice I can give to any artist starting out is to get your work out there as much as possible – there's no right or wrong. This is where social platforms can really help in getting your work seen. I also believe consistency is key in sharing your work and there's always a big interest on the process, behind the scenes and materials you use. At the same time, I think it's important not to rush or to follow an algorithm. Always stay true to yourself and what you want to create – authenticity is key.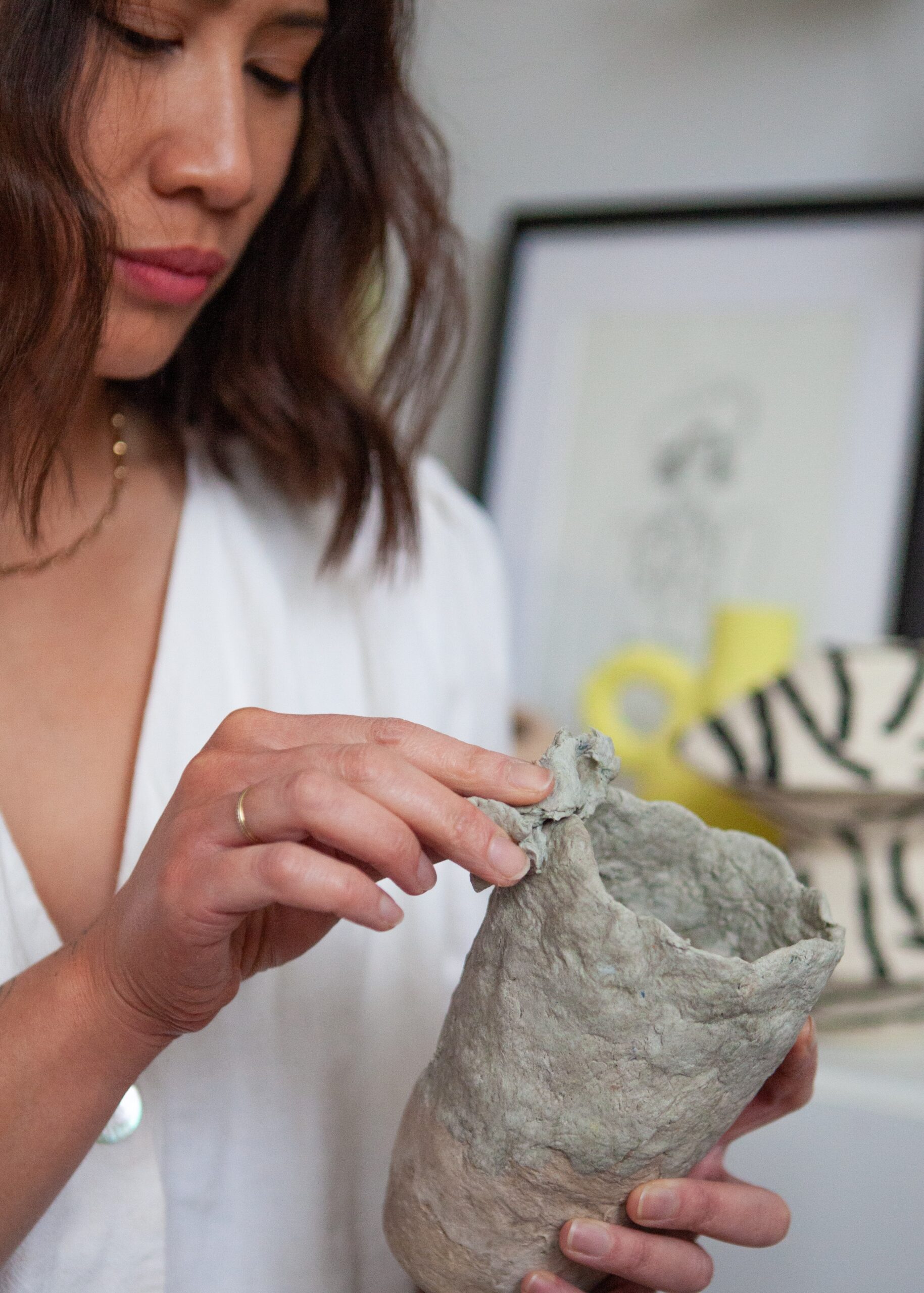 How can art have an impact on wider issues such as those we are facing today?
The issues we face today can be very overwhelming, however I think we can all take steps towards a more educated and conscious future. Through awareness and respect for the materials we use, as well as how and where they are made, we can make responsible decisions as artists, designers, or consumers. As much as designers are asked to be more forward thinking by focusing on circular design, recycling, and sustainability, I think as artists, we should have the same approach. Added to that, the narrative behind each piece can also spark critical and important conversations.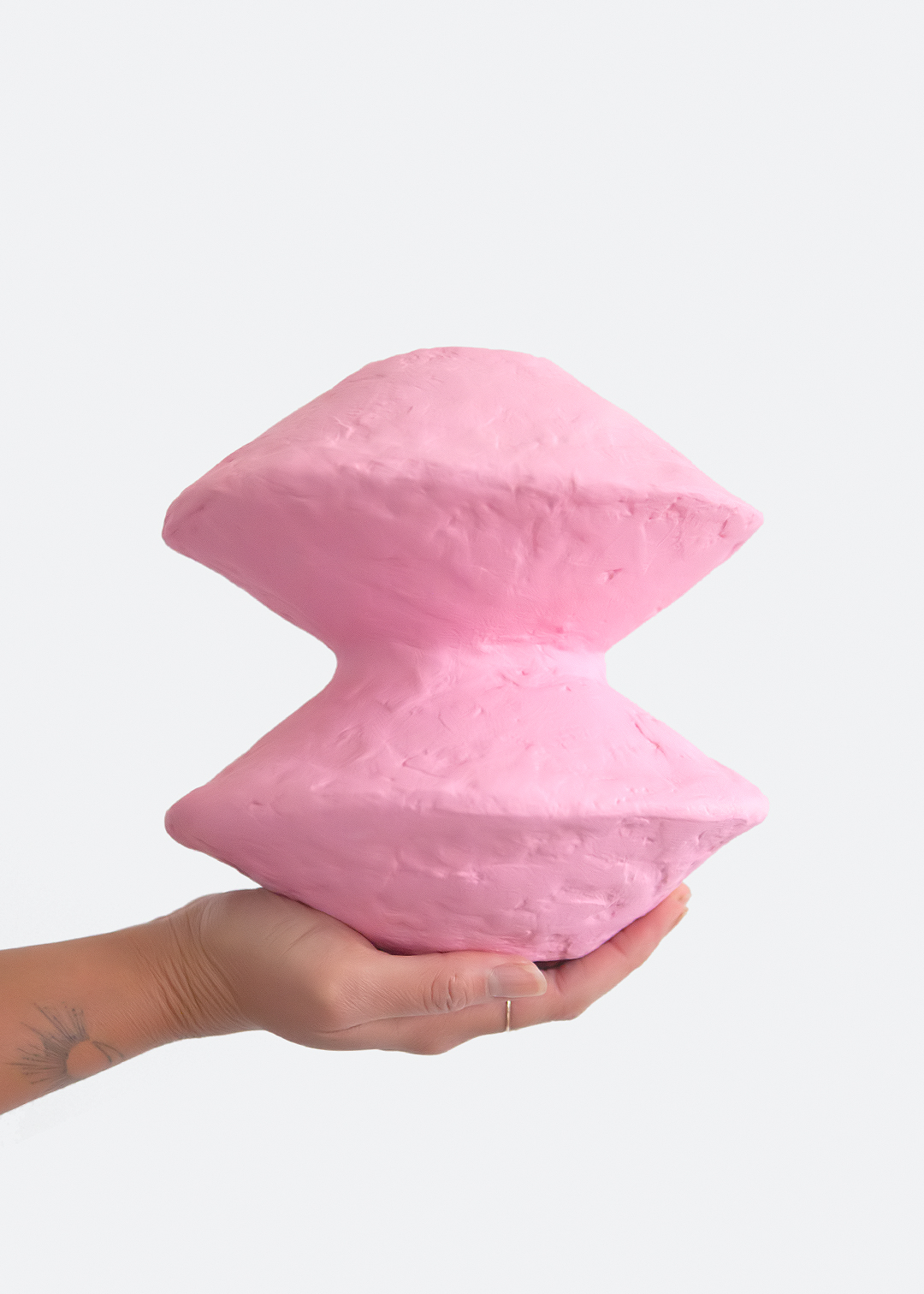 What does the future hold for DE LA JARDIN?
My work has always naturally evolved since the beginning which I feel very fortunate for. So far nothing has felt forced, where projects such as collaborating with Soho Home appeared with a unique task of recycling their paper waste while creating sculptural shapes. I've also discovered that the more I work with papier-mâché clay, the more I can push the material further, so going larger and playing with scale is on my agenda. The materials I use are always important, so I am currently looking at recycled cotton yarn to introduce another dimension to my work and play with textures and contrasting materials. I am also constantly looking at how we can reuse what is around us to give more discarded objects a new lease of live. My art has always been open to what comes my way whether it's playing with new shapes or a collaboration, and I think allowing myself that freedom, and not taking what I do too seriously, has opened many doors. There is a new project brewing but sadly I am at the mercy of keeping it under wraps, so watch this space!
Images courtesy of DE LA JARDIN.