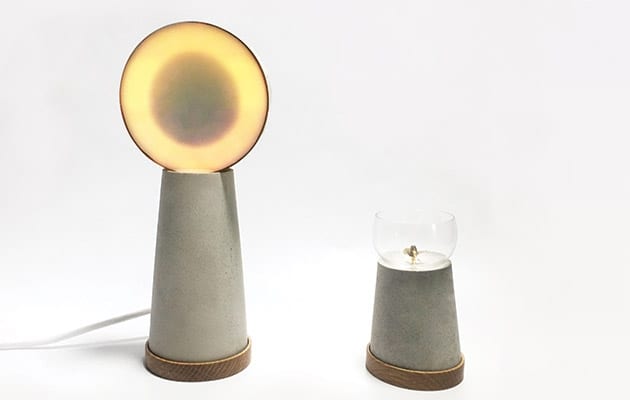 |||
Recently, experiments on the topic of sleep have been streaming into the headlines. As part of a growing focus on wellbeing throughout the entire workplace spectrum, researchers, employers and employees alike are taking mammoth steps to ensure a healthy office environment.
What's surprising is that many offices tend to forget what happens outside the 9-5. Addressing how sleep affects productivity levels is imperative and, in particular, with the rise of technology it's never been so important to switch off, allow for a decent resting period and to incorporate tranquil scents into your daily routine.
Lena Saleh is a designer and researcher who devotes her time to exploring this four-pointed relationship between scent, technology, human performance and sleep. Her recently completed product The Zeitgeiber Kit – part of a larger project titled Future Sleep – involves a series of artefacts to encourage mindful breathing rituals in the hope of creating an alternative to that long-lasting evening in with the blue-lit screen.
The objects are functional as much as sculptural, involving short sensory experiences that fit into the day using both scent and light. "I have always been fascinated by sleep, especially as I noticed my own behaviour and those around me change due to our increased use of technology," says Saleh. "Why do we need sleep? How will it evolve with technology? And is this something we must protect?"
With these questions in mind, before continuing and refining Future Sleep, Saleh began the collaborative project in her first year while studying at Central Saint Martins. "We investigated the idea that people will need to recharge in a deeper way in the future, based on the amount of technology use today," she adds. "Our research was based on how NASA is exploring how to put astronauts to sleep for up to 14 days on the way to Mars. This is where my interest in sleep piqued and I wanted to continue in the same vein for my thesis project."
Scent plays a huge role in relaxation techniques and is something that can easily be incorporated into your working day, as much as in the evenings. Saleh's scent emitter works in a way that sees certain smells programmed via the Internet of Things and released depending on how you are sleeping – "through a radar within the lamp that measures sleep and heart rate".
Working alongside the lamp, the scents are customisable, and the designer has worked with a herbalist on the most effective: a blend based around lavender for the evening shift, and peppermint for the morning.
"Sensory experiences are vital for our wellbeing and will only be harnessed more through technology in our future. When we are able to include wellbeing in design, we are helping not just ourselves but our societies," says Saleh. "In particular the role of scent has been around for centuries, but we are only now beginning to understand its positive impact on our wellbeing and health."
Creating wellbeing at work starts in the home, and Lena Saleh's Zeitgeiber Kit for better sleep is well attuned to the zeitgeist