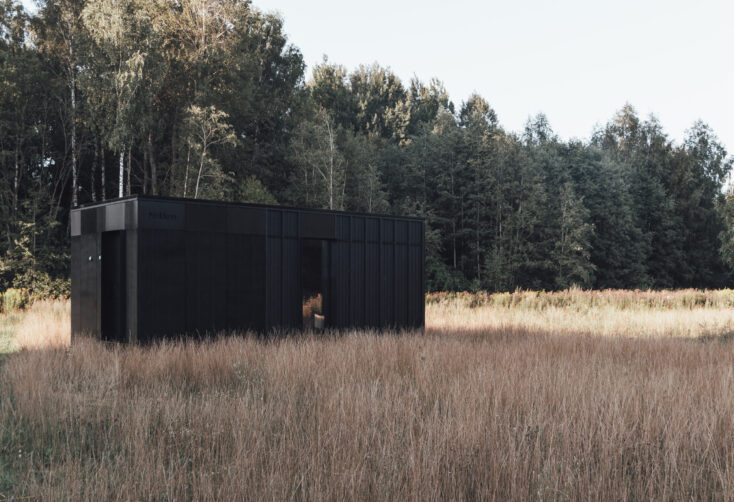 Field Manoeuvres: Nokken supplies hospitality providers with design-conscious bespoke wooden accommodation, with full service integration available – so now everyone can have a cabin in the woods
An intensifying desire to commune with nature more freely has prompted a slew of unconventional outdoor hospitality experiences in recent years. Consider AutoCamp properties in the US, where guests sleep in revamped Airstreams, or Aman's luxe safari camps in Utah, India and Indonesia.
The notion of glamping has become ever more sophisticated and, amid this swelling market, the modular cabin system Nokken made its debut in Europe and the US in 2022 with a distinctive concept.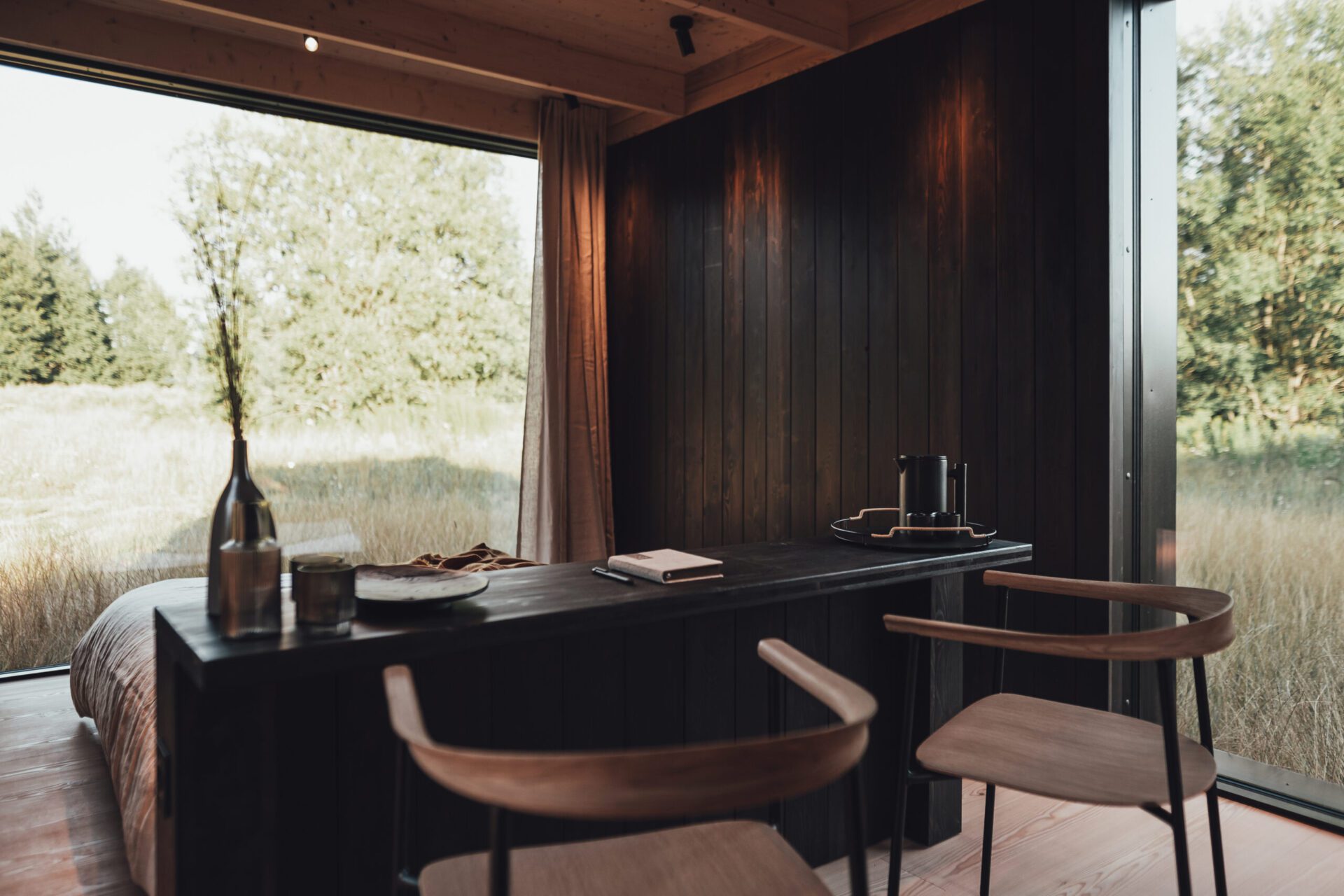 Developed from the ground up by Nathan Aylott and James Van Tromp, directors of the London interior design and branding studio Aylott + Van Tromp, Nokken taps into the duo's vast hospitality background conceiving strategies for the likes of Hilton, Choice Hotels and Radisson.
With guests seeking more polished experiences within this once no-frills realm, Aylott and Van Tromp wanted to delve beyond mere aesthetics (although the minimalist eco-friendly cabins are striking) and prioritise seamless, consistent daily operations that benefit from a robust business-boosting network.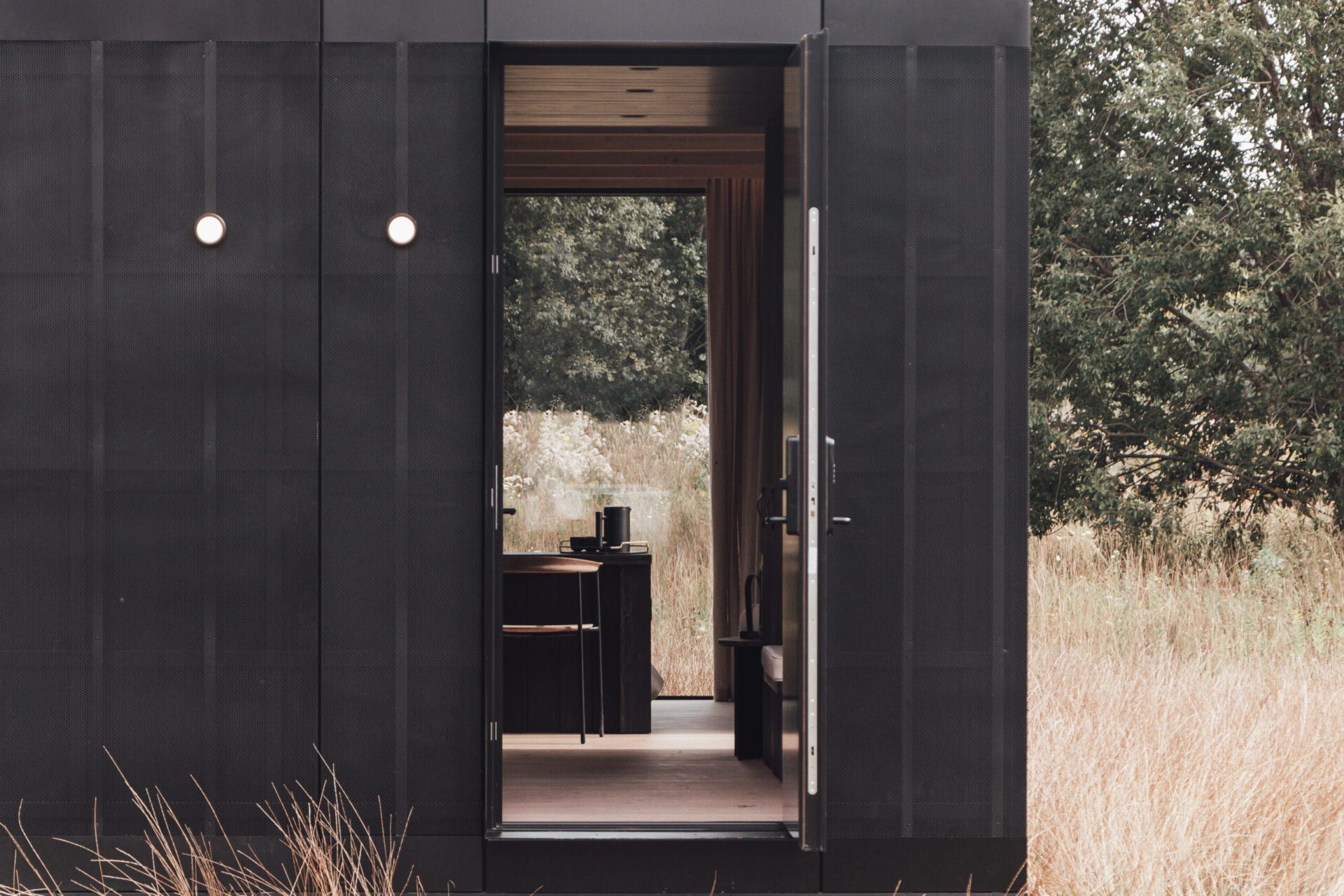 Years of working on hotels prompted Aylott and Van Tromp to bring to life one of their own – "a product in direct response to this core need we have identified: the fact that the marketplace is craving retreat and wellbeing-led cabins created with hospitality functionality in mind," says Aylott.
That is why, explains Van Tromp, they approached Nokken "purely from the standpoint of the operator. We put our designer minds to one side, and started with the architectural basics: functionality, efficiency and adaptability, then combined this with user elements, such as small kitchenettes, external storage for oversized baggage and varying privacy levels."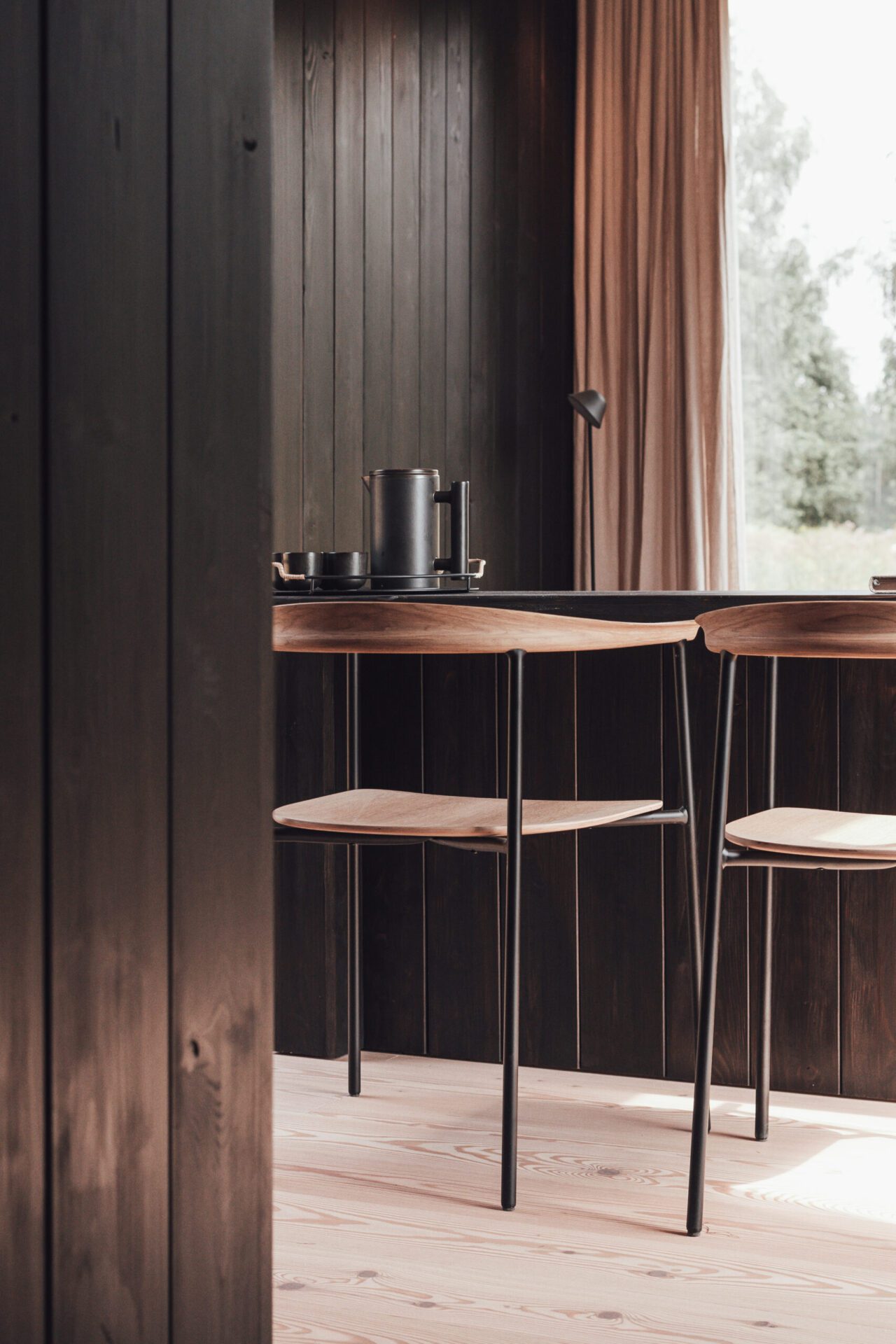 One of Nokken's standout features is its environmentally sensitive construction. Swiftly built on a single manufacturing site over the course of just 10 or 12 weeks – a boon for companies eager to launch at a rate that is 25-50% quicker than typical projects – the cabin is delivered as one convenient unit that can be situated on nearly any type of terrain.
As demand for accommodation in non-urban settings continues to accelerate, Nokken is particularly enticing because the cabins are ripe for remote locations, "accessible due to the unnecessary use of traditional foundations," points out Aylott.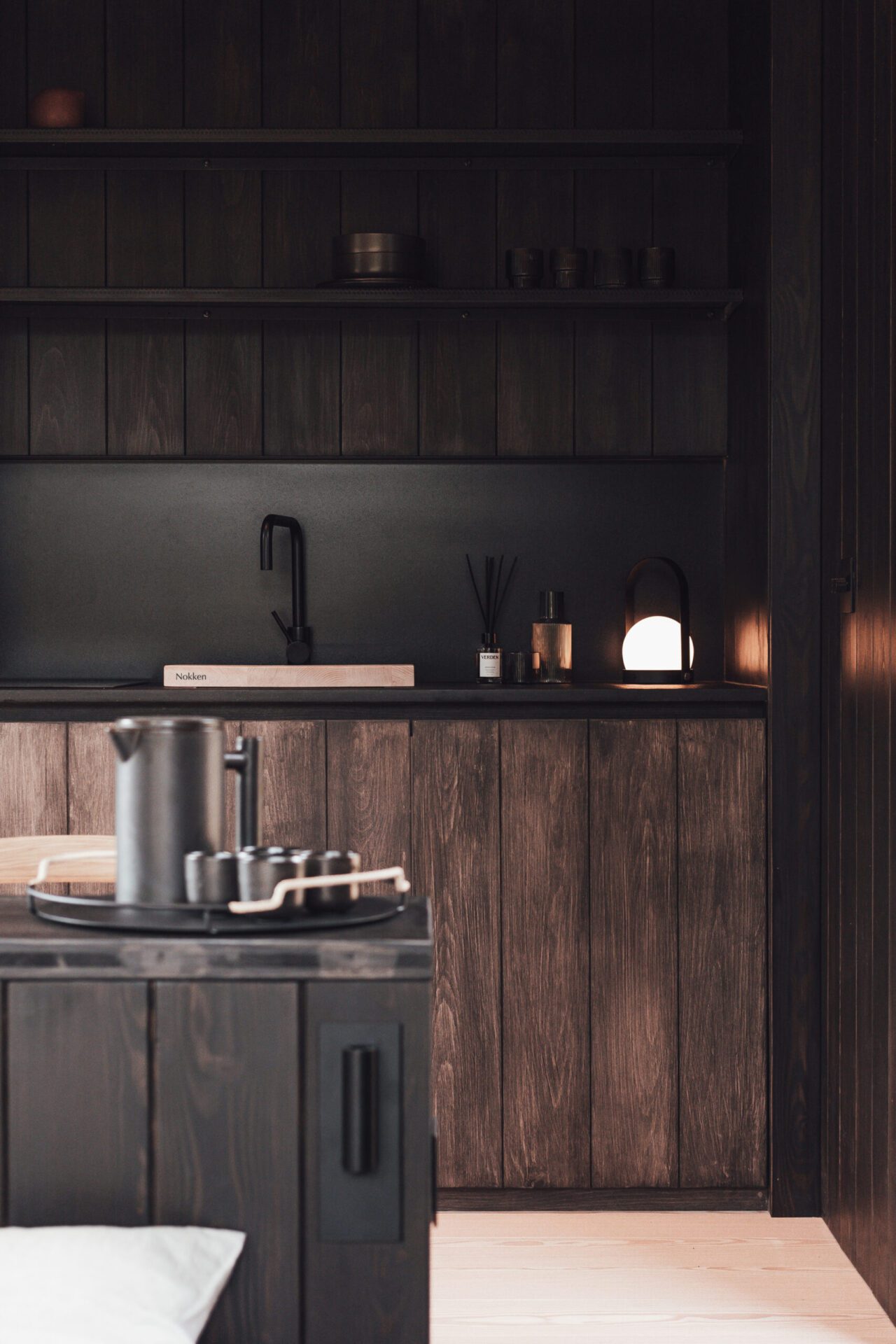 How the cabins are laid out is ultimately determined by the landowners and developers that seek them out. They can be stacked vertically to maximise limited landscapes, for example, or ordered in multiples and scaled up to nurture a village-like community.
Aylott and Van Tromp also streamlined the overall design process by rolling out 15 different base footprints that can then be tailored to an operator's preferences via a series of structural insulated panels – whether that means reimagining spatial arrangements with a dedicated spa area, knitting together two structures to make way for a restaurant, or incorporating alternative fixtures.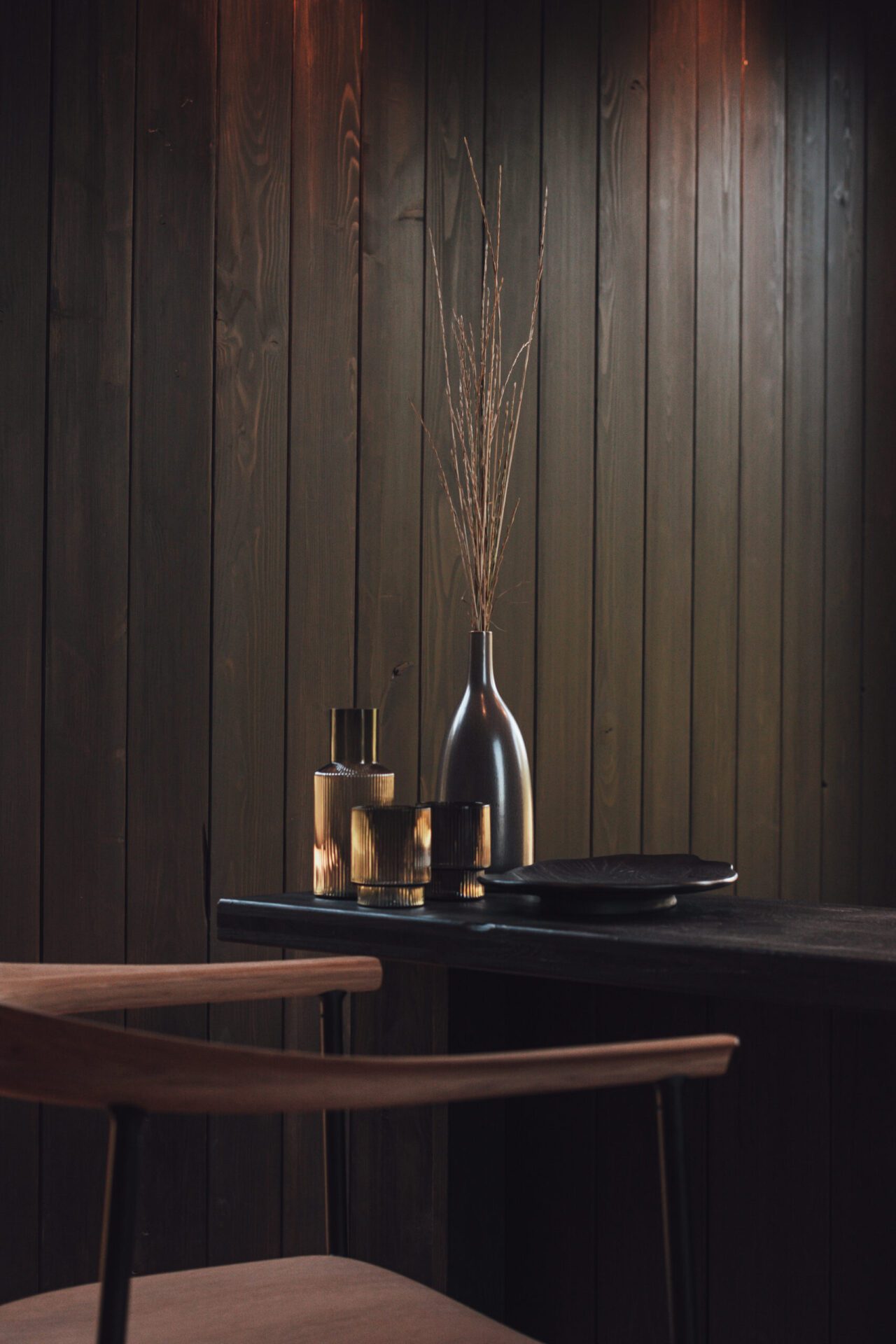 Clad in European larch painted black, with complementary perforated metal panelling, the Standard edition of the cabins comprises a living space and bedroom capsule that are surrounded by more of the dark-stained and whitewashed wood as well as ceramic stone tiles in the bathroom.
"The cabin 'design' is not the most radical from an architectural point of view in the market, but does it have to be? Instead, the hotel industry needs smart spaces that can be configured to individual needs and requirements," says Van Tromp.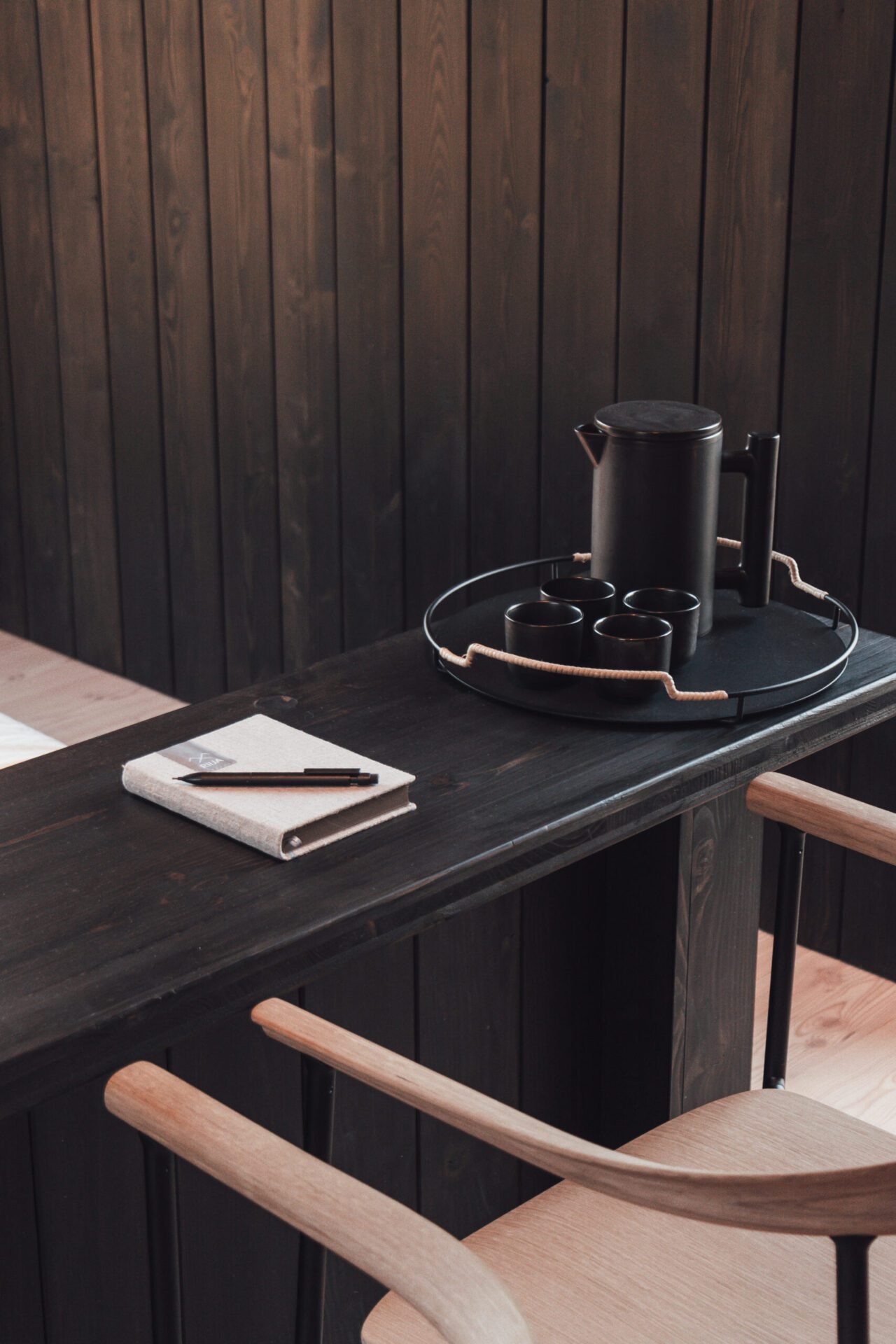 At Nokken, this manifests in "full-service integration to prospective purchasers, so if they need assistance for their business, whether marketing, branding, management systems, or even recreational advice, we are there," he adds. Among the highlights are remote door access, digital check-in, cloud-based property management systems, off-grid powering and electric bikes for guests and staff to navigate expansive sites.
Available in myriad bespoke permutations, Nokken attracts startups and established brands alike. "We simply provide them with the platform from which to spring," notes Aylott. "We've gone way beyond just architecture."
Images by Nokken / Aylott + Van Tromp
As featured in OnOffice 161, Winter 2022. Read a digital version of the issue for free.