With a mission to empower female artisans across the United Arab Emirates, Al Ghadeer Emirati Crafts showcased for the first time on international soil with its Tirhal Bench Collection, displayed as part of London Design Fair.
Taking place during September as part of London Design Fair, held within East London's Truman Brewery, the sculptural designs of the Al Ghadeer Emirati Crafts organisation stood out with eye-catching silhouettes and its contemporary interpretation of heritage weaving techniques. With this project led by Lithuanian-born textile designer Loreta Bilinskaite-Monie, the collection of benches displayed were handcrafted by 16 Bedouin women through the application of traditional Al Sadu weaving – an age-old technique that transforms wool from local sheep into decorative furnishings such as cushions, pillows, and tent dividers. In connecting ancient tribal roots to the design world today, it was a beautiful display of innovation while highlighting the importance of preserving and sustaining skillsets steeped in centuries of history and passion.
The non-profit organisation, which was set up in 2006, is dedicated to empowering women through craft and the development of skills with training, designs, raw materials, and marketing services provided, and is also paying close attention to its impact through the use of local, natural resources such as sheep's wool and the application of organic dyes. Deep blue hues were created from the powder of the indigo plant, while burnt oranges were generated from henna powder mixed with hibiscus and the pale green shades were created with extracts from the ghaf tree. Incorporating such materials within this cross-cultural collaboration between international designers and local artisans also provides a great example in how design can be used to spark critical narratives focusing on both social and environmental topics.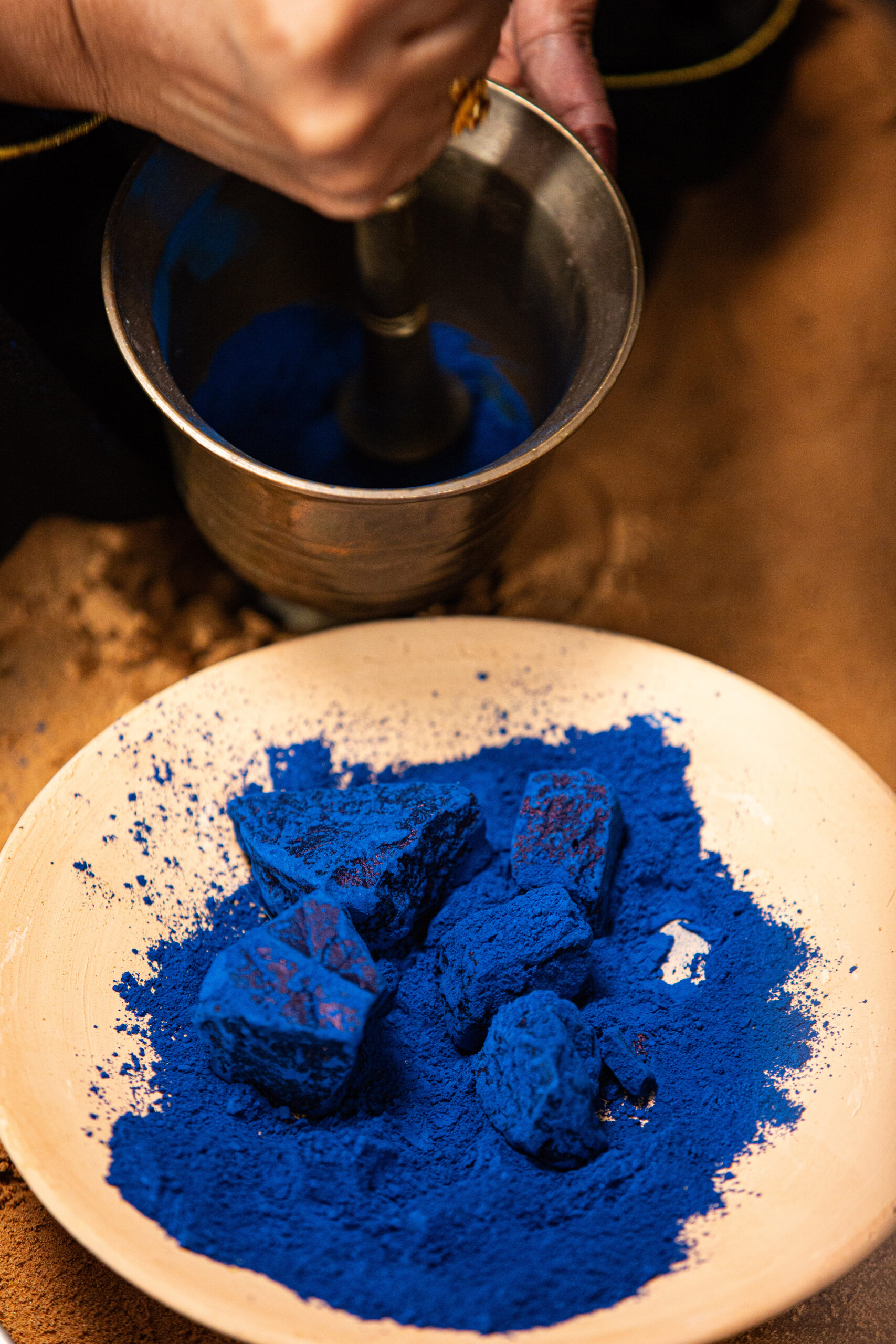 "Empowering women financially and socially through crafts is our core value," states Her Highness Sheikha Shamsa bint Hamdan Al Nahyan, the founder of Al Ghadeer Emirati Crafts. "And when you give a woman a skill, she becomes financially independent. You are making a strong productive community. Our craftswomen are uniquely talented and, as this collection shows, are not only preserving our roots and heritage but helping to deliver a new chapter for Emirati design."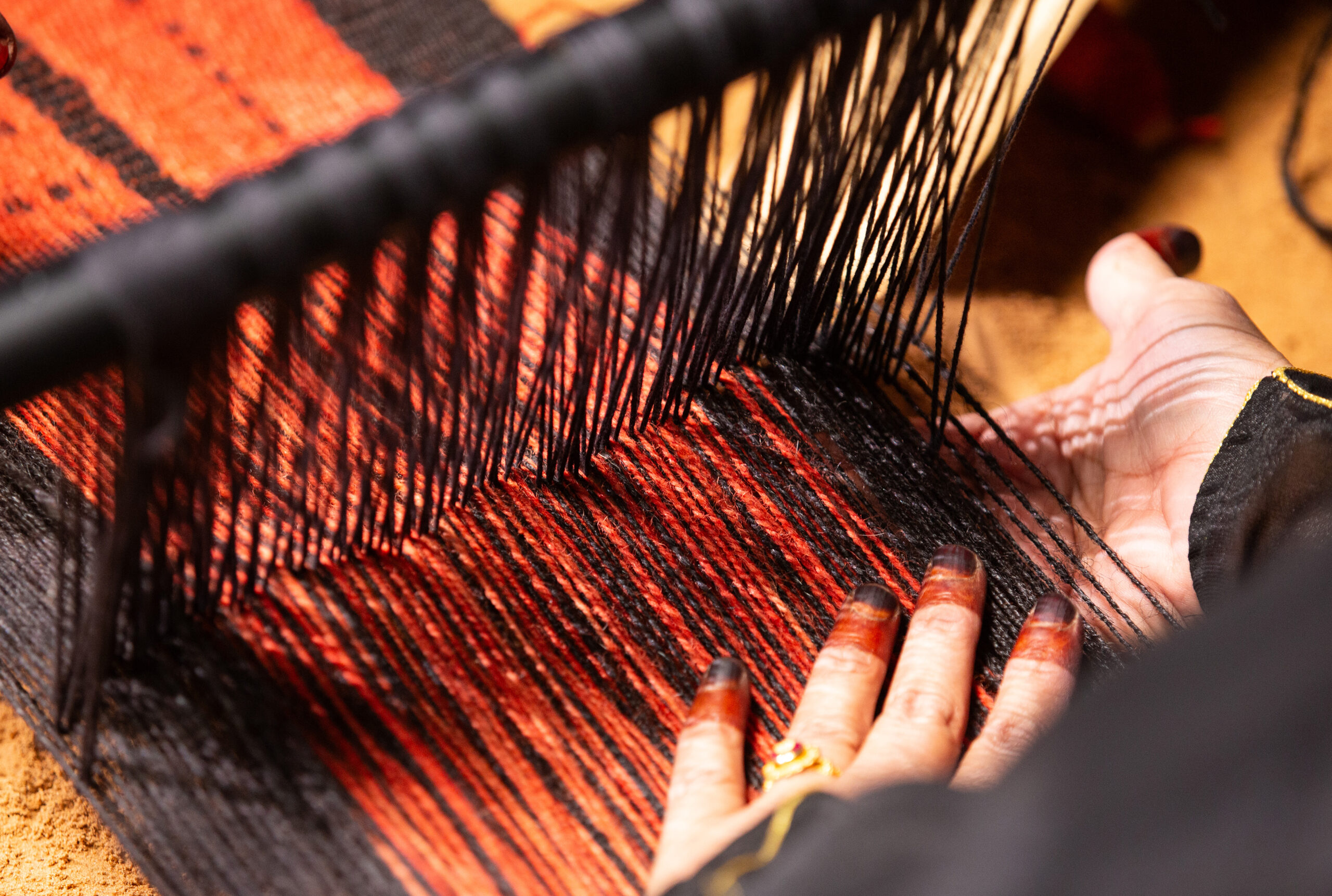 With the colours referencing the landscape and setting of life in the Arabian Peninsula, these curvaceous designs make striking seating choices for workspaces, hospitality interiors and other public areas. And, with the beautiful narrative behind them brought to life through a seamless fusion of tradition and modernity, it portrays the exquisite beauty found within sustainable crafts such as this.
Photography courtesy of Mark Cocksedge/Al Ghadeer Emirati Crafts.