Designed for an 11-year lifespan, the building is engineered to be demounted and used on another site in the future
Could the future of office buildings – or of some offices – be temporary and nomadic? That is the goal of The Hithe, a two-storey, 200-m sq, demountable, moveable structure perched on a corner of Albion Street, in Rotherhithe southeast London. Hithe is Old English for a small landing place or port for boats – very Anglo-Saxon for being monosyllabic.
The Hithe was commissioned by Southwark Council and designed by London-based architects If_Do, a practice co-founded by Al Scott, Sarah Castle and Thomas Bryans, in collaboration with social enterprise Meanwhile Space, which finds productive uses for redundant spaces, chiefly by providing affordable workspaces for local businesses.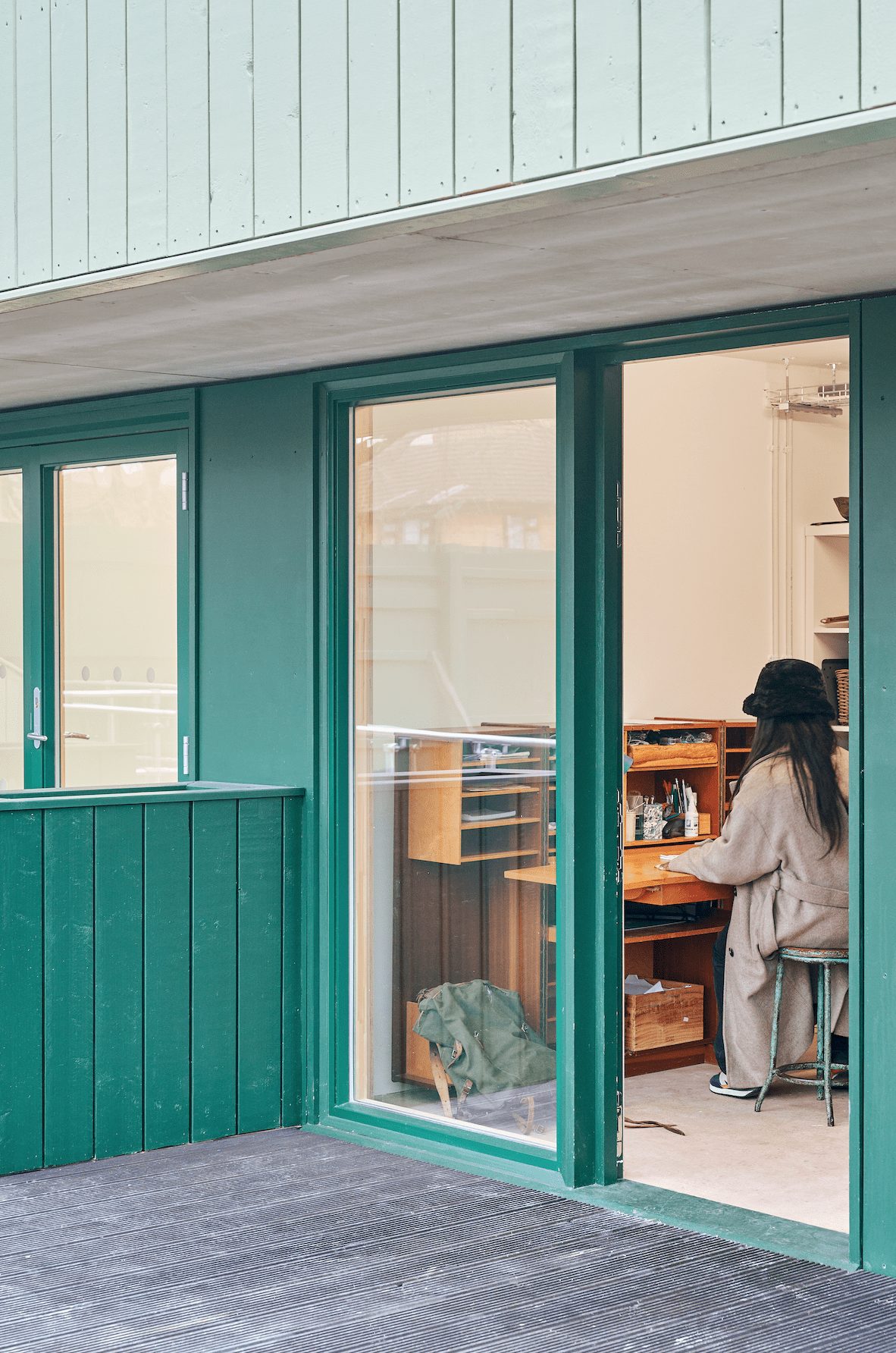 The Hithe's 10, 6-m sq, ground-floor micro-units – designed to entice sole traders and start-ups – are available for £270 per month. The ground floor has a radically space-saving layout: the units' doors are accessed from the street to reduce the need for circulation space inside.
These units are arranged around shared facilities – a kitchen, toilets and a garden. Tenants to date include an architect, filmmaker, beauty entrepreneur and tutor of a sewing club. There are two larger units on the upper floor reached by an external staircase.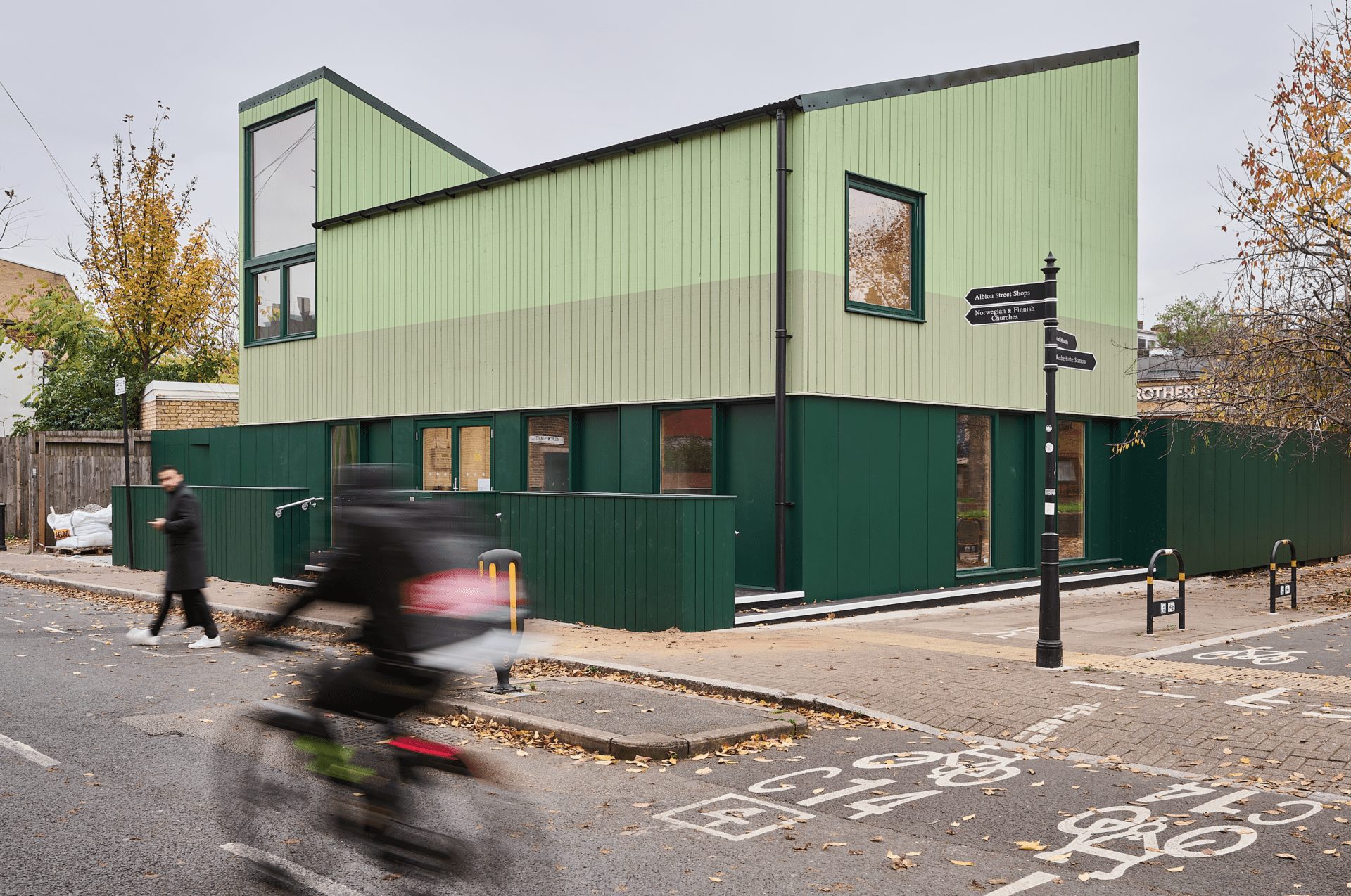 Comprising a lightweight steel and timber frame, bespoke and prefabricated components and energy-efficient structural insulated panels, the building was constructed by engineer Elliott Wood and fabricator Weber Industries. It was erected on an existing foundation, obviating the need for new, CO2-releasing concrete.
"The building needed to be up and operating quickly, look good and fit locally, have a light footprint and have a second, third or maybe fourth life," says Eddie Bridgeman, executive director of Meanwhile Space.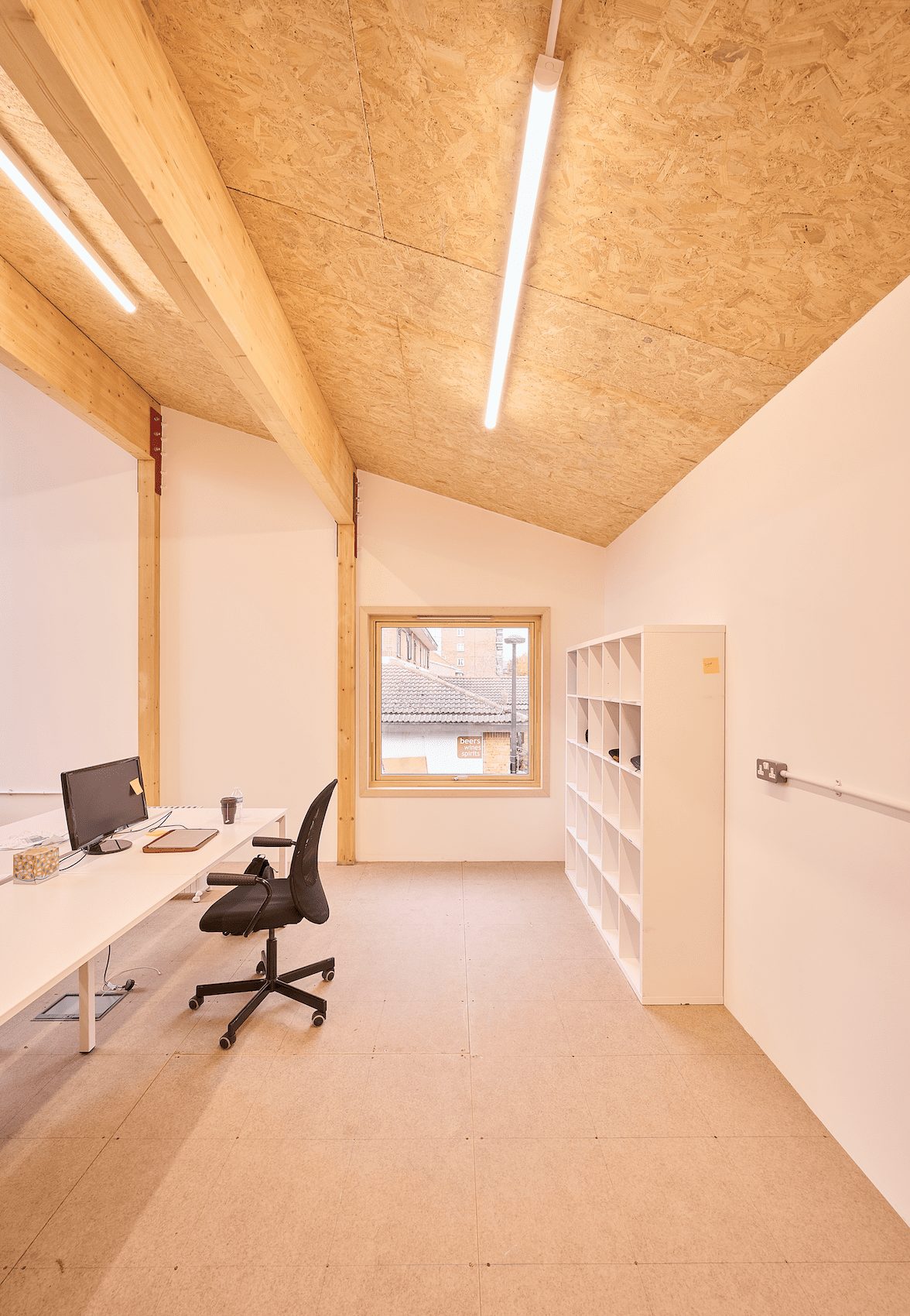 Eventually, this itinerant structure may need to change its name if it moves out of Rotherhithe, given that The Hithe alludes to its location, as Scott admits: "The name may need to be changed but so might the building's cladding and form, so it fits into its future context. There are vacant sites all over the city – and beyond – where it could be moved to."
Ironically, it was vital that The Hithe looked permanent. On no account should it resemble a sea container – often the go-to, hackneyed option for temporary buildings. "The area has seen a lot of construction over the decades, and local residents didn't want this project to look like a site hut or temporary," says Castle.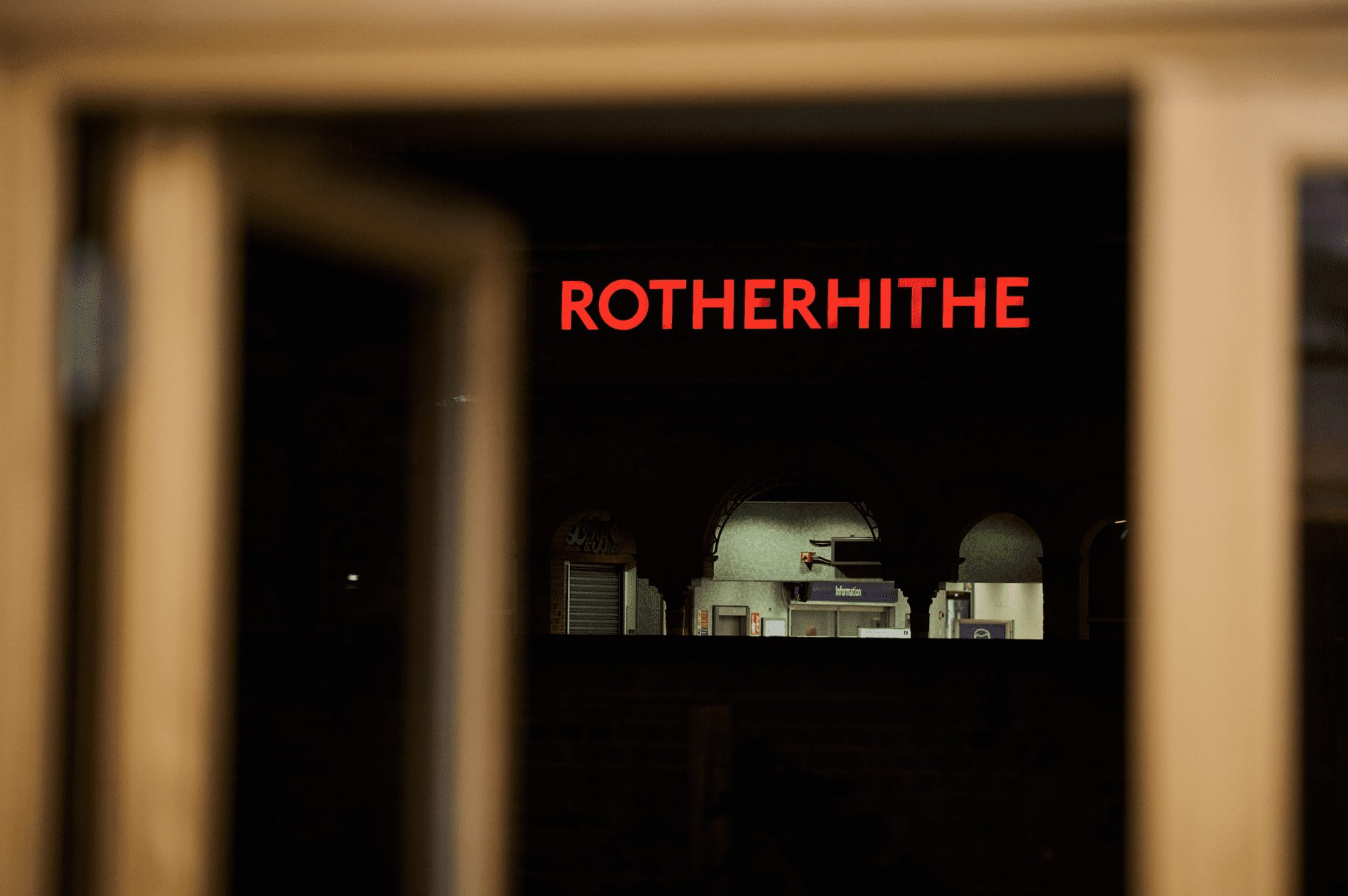 Every effort has been made for the building to be aesthetically pleasing. Its exterior is mostly in a rather 1930s eau-de-nil shade. "This colour arose from contextual colour analysis, particularly from oxidised copper found nearby," says Bryans. "It was also chosen to contrast with the beautiful pink granite of the adjacent bridge over the Rotherhithe Tunnel entrance."
The Hithe's pitched roofs flout the cliché of the cuboid sea container. But they're unexpectedly functional, too, as they incorporate double-height windows that light the street. Internally, the timber structure upstairs is exposed, adds Castle, "to bring character to those spaces, providing greater loftiness and creating the warmth timber naturally does". The Hithe can occupy the site for up to 11 years – all the more reason why If_Do needed to ensure it was visually pleasing and characterful.
Images by Mike Massaro