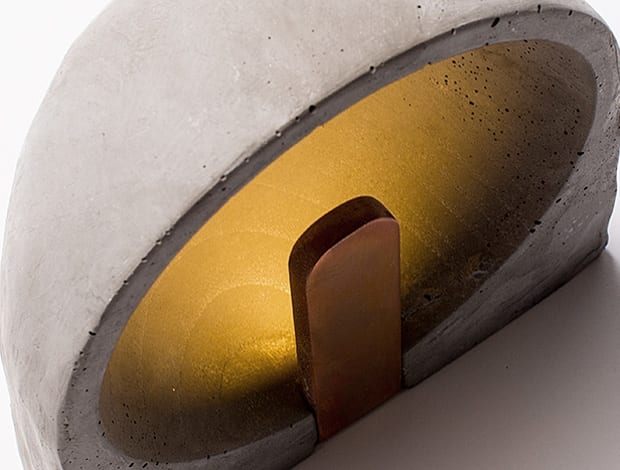 ||
Peter Stern's primary collection
Peter Stern will be exhibiting his first furniture collection at Design Shanghai. The range will include new Hopi chairs and Wavy C console. The British architect and designer's work has been described as Bauhaus in its use of primary colours and chunky curves.
MRT cements its design status
MRT Design, founded by Harvard graduate Bill Yen Yancheng Xun, works across the architecture, interiors and design sectors. The Shanghai-based practice creates a range of concrete seating that balances the concrete seat on delicate pyramid cages, and block lights, which feature an indirect light source that casts a warm glow on their polished concrete surfaces.
Studio Integrate inspired by magma
London-based Studio Integrate will introduce its Introvert Light, which is made from translucent natural stone and produced in Italy. The design will be back-lit, highlighting the inherent patterns and details of the stone and giving the effect of magma.
Ziinlife's designs for modern urban life
Shanghai-based Ziinlife has put a playful twist on the pared-back forms and muted colours of Scandinavian design, while its furniture is sized to fit into modern urban life. The studio has won multiple awards in its home country for its designs.
MZGF reimagines the bamboo chair
Jingxiang Zhang's Wooden Bamboo Chair for MZGF Studio is a response to the "evolution of the Chinese urbanisation process". Traditional bamboo chairs were produced by hand; however, they weren't durable enough to be mass-produced and urban migration has seen these chairs relegated to countryside areas.
MZGF's chair retains the shape and proportions of the original chairs, but the design has been streamlined to create a contemporary silhouette.
Angus Ross bench
Scottish designer Angus Ross steam-bends and traditionally joints oak from the Highlands of Scotland. His bespoke furniture and designs for public spaces are characterised by curved, organic forms that often straddle the line between art and function.