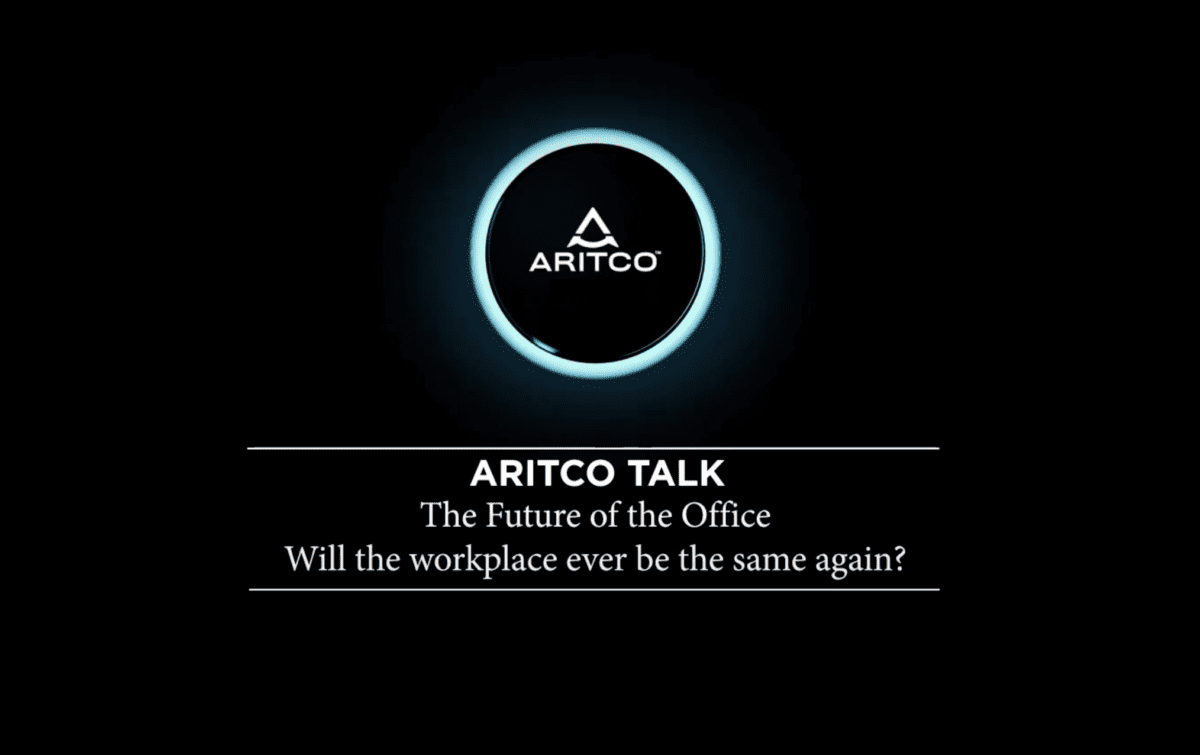 Relaxation rooms, biophilic design, and spaces for both intro- and extroverts. Aritco interviewed the Editor of OnOffice magazine, for a look at the future of the office
As hybrid ways of working come into focus in the near future, what will be the critical facilities, technologies and innovations to support productivity in the home office and inclusivity in the corporate office? How will the role of the office evolve into a hub for collaboration and well-being?
With fewer people commuting daily into work, what will be the impact on urban infrastructure, transport networks and surrounding retail which have all been designed to support high footfall?
James Bidwell, Founder of the innovation agency Springwise, Jessica-Christin Hametner, Editor of OnOffice, and David Schill, Marketing Director at Aritco Lift answered some of these questions in a recent panel discussion with Aritco on the topic 'The Future of the Office', moderated by architecture and design profile Li Pamp.
Aritco recently caught up with the Editor of OnOffice to ask her a few questions for the Aritco blog. Read the interview below.
Aritco: What aspects of the new office will be the priorities for designers and how will these be met? 
JH: The pandemic has changed the role of the office and what we now expect from our workplaces. For example, a recent online survey from Harvard Business School found that 59% of people now make health a priority. Mental health and wellbeing will become increasingly important post-pandemic. In the future, employers will need to invest in wellness-related strategies such as relaxation rooms, biophilic design and flexible working hours. Personally, I'd also like to see offices incorporate more mixed-use facilities, such as children's day-care and stress management services.
Artico: The return of the office may result in a fall in productivity. How can designers meet this challenge? 
JH: Designers need to answer the question: "Why are we returning to the office at all?" Offices will need to have exciting, enticing activity-based spaces that cater to different personalities (introverts and extroverts) and needs – open, collaborative spaces and enclosed pods or quiet areas for focused work. We also need to design buildings, spaces and furniture that are welcoming and accessible for people with or without disabilities. Happy employees are more productive workers – people need a better experience at the office, somewhere that inspires their best and most creative selves.
Artico: What kinds of furniture should designers focus on to cater to the home office? 
JH: Modular and flexible designs will be key. While having a dedicated garden office or home office is great, many people simply don't have the space or can't afford expensive office furniture. We need clever and multi-purpose furniture that caters to many people and needs such as fold-away desks or closets that turn into home offices. These modular designs should also encourage users to reconfigure and reuse pieces rather than discard them which will help us live more sustainably.
Artico: How can we re-invent the city now that more people are moving to the countryside and there is  less footfall and less commuting? 
JH: The pandemic gives us an opportunity to re-evaluate where and how we work – it should be a catalyst for positive change in cities. Carbon emissions did fall during the pandemic, but not enough to mitigate the climate crisis. I'd like to see greener infrastructure that focuses on biodiversity, people and local communities and prioritises health and safety. Cities should be car-free with safer cycle paths to encourage healthier lifestyles, and we also need to increase green spaces where children can play safely. I'd like to see greener cities that will put the health of its people and the planet first.