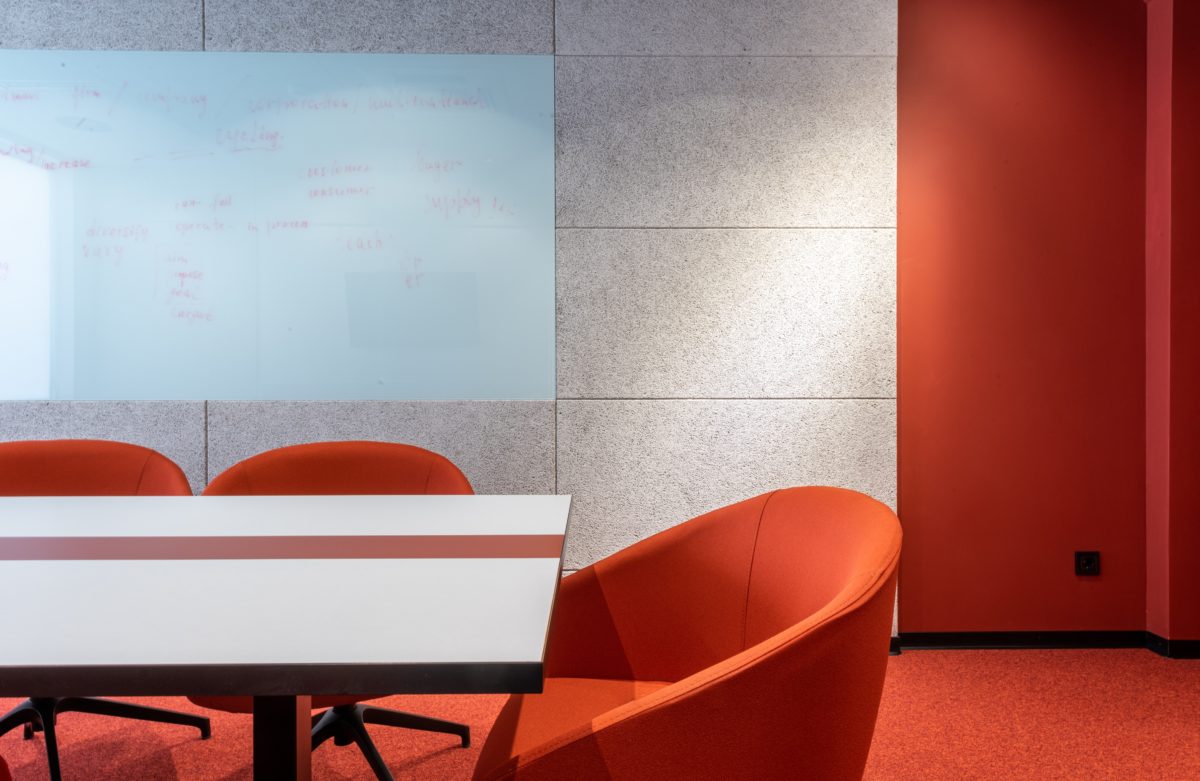 Once considered a taboo topic, menopause has now found its rightful place in the spotlight, says Jean Hewitt, Senior Inclusive Design Consultant at Buro Happold
Following the launch of a parliamentary inquiry last summer, a much-needed conversation on the workplace treatment of women experiencing menopause has begun.
Common symptoms can include fatigue, anxiety, hot flushes, migraines, alongside moments of 'brain fog' and difficulty concentrating. While not all menopausal women will experience these symptoms, for those who do it can be severely debilitating.
A recent survey revealed that more than one million women in the UK could feel forced to leave their jobs due to a lack of support from their employer. It's time for businesses and designers of the built environment to make a change if they want to retain this incredibly important – and in fact, fastest growing – workforce demographic.
Read more: Ready for Change: Organisations are breaking the taboo to talk, listen and understand more about menopause
While menopause itself isn't classed as a disability, for those who experience severe symptoms it would be constituted as such and therefore trigger the obligation for reasonable adjustments to be made in the workplace.
Even small changes could have a huge impact for someone experiencing menopausal symptoms. They could benefit other individuals as well, for instance, those experiencing hormonal changes due to gender transitioning, IVF, PMT and some endocrine conditions. So what action can be taken?
Hot flushes are a common symptom so temperature regulation is important. Many offices have performance monitoring systems, and due to the Covid pandemic, this now often includes air sensors.
With the rise of hot desking and hybrid working, allowing employees to access environmental information on air quality and temperature – for instance, via a heat map of the office – would allow individuals to book a desk location where they would feel more comfortable. Even having access to small desk fans could help to offer some relief when overheating.
Read more: How can we design spaces today that will influence a better tomorrow for everyone?
It's also worth considering the layout of the office and the facilities available. Those experiencing temperature fluctuations may want to freshen up more often so ensuring bathroom and wash facilities are easily accessible is important.
It equally may be useful to create a calming, quiet space where people can go for short periods. This would also benefit other individuals who experience hyper sensitivity or migraines triggered by environmental stimuli such as noise, glare, temperature or smells.
Lighting can also play an important role. LED lights do not give off any heat and involving a lighting specialist will ensure that the risk of any flicker is minimised, as this can increase the risk of migraines.
The pandemic has made us all more aware of how beneficial nature can be for our mental health. Incorporating plants as part of the office aesthetic can help create a calming atmosphere and even improve air quality.
Read more: Accessibility in the workplace must cater for all disabilities
Sustainable, natural materials can also make a difference – whether that's using breathable fabrics such as cotton or bamboo for office seating to help keep people cool, or using timber or stone surfaces for counter tops which can be comforting to touch.
As designers of the built environment, we can help move the conversation on menopause forward and turn sentiment into action. By making relatively small adjustments to our workplaces, alongside the adoption of new policies and guidance, we can deliver positive working environments where every employee can thrive.
Image by Max Vakhtbovych, Pexels