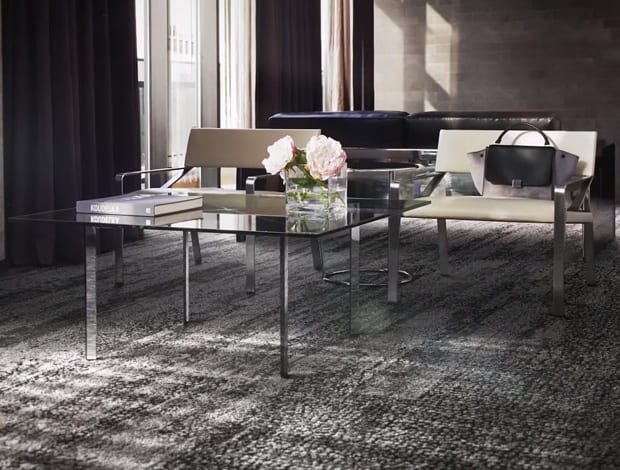 ||
In a world that never sleeps—where information always flows, boundaries blur, transparency reigns and the sound of silence ceases to exist—our instincts prompt us back to nature, with its subtle yet clear cues on how best to live and work.
When seeking inspiration Interface always ask 'how would nature create an interior floor?' That vital, mysterious link between the nature we observe and this same nature within ourselves is the inspiration behind Interface's Human Nature collection—a range of Skinny Plank carpet tiles that remind us of the materials, textures and tones we find in the natural world.
Designed in our Skinny Plank format—a 25cm x 1m rectangular shape—these multifaceted, multihued carpet tiles may be mixed and matched to create interior spaces that echo the infinite variety of the natural landscape as one type of topography gives way to another.
Our Human Nature collection is made of up to 81 percent total recycled content, including 100 percent recycled content nylon face fiber and our highest post-consumer recycled content backing. At the same time, these products can be recycled via Interface's ReEntry® 2.0 recycling process.