Modern offices require modern furniture. The architects behind Microsoft's landmark offices in Lisbon have drawn heavily on the stylish range from Italian design brand Pedrali
PROMOTIONAL FEATURE
When it comes to giving contemporary offices a refresh, furniture is a key concern. We take a closer look at a range that has been used in many notable projects.
Experience and execution
Pedrali, the Italian company that produces contemporary design furniture for the contract sector, has been at the forefront of industrial design since launching in 1963. Those decades of experience have helped it to combine the flourish and functionality of Italian design with an awareness of what people need and companies want.
It's an approach – one that begins with sourcing the highest quality raw materials and considering sustainability at every stage of the process – that has seen their furniture used in statement buildings across the globe. The latest project that highlights their work is the refurbished and rethought Microsoft office in Lisbon, Portugal.
Lisbon luxe
With a brief that put human connectivity at the forefront, the project's architects reconfigured the interior of the existing building to create a collaborative, open environment. Human interaction and wellbeing were maximised, while the furniture was chosen to create warmth and openness, far from the sterile choices often made.
Key to this was using Pedrali pieces such as the modern classic Malmo chair, design by CMP Design with its ash wood frame, natural taper and superb upholstery. The metal Intrigo chair, design by Claudio Dondoli and Marco Pocci, found its way into the cafeteria, with its metal silhouette the perfect choice for such an area. It's a minimalist but intriguing design available in a wide range of finishes.
Image: Malmo lounge, design CMP Design
Blurring the boundaries
The best modern furniture is multipurpose, and the Nolita chair, design by CMP Design, displays its versatility both indoors and outdoors. This family of steel chairs is designed specifically for exterior use but can be paired with a complementary cushion for use indoors as well.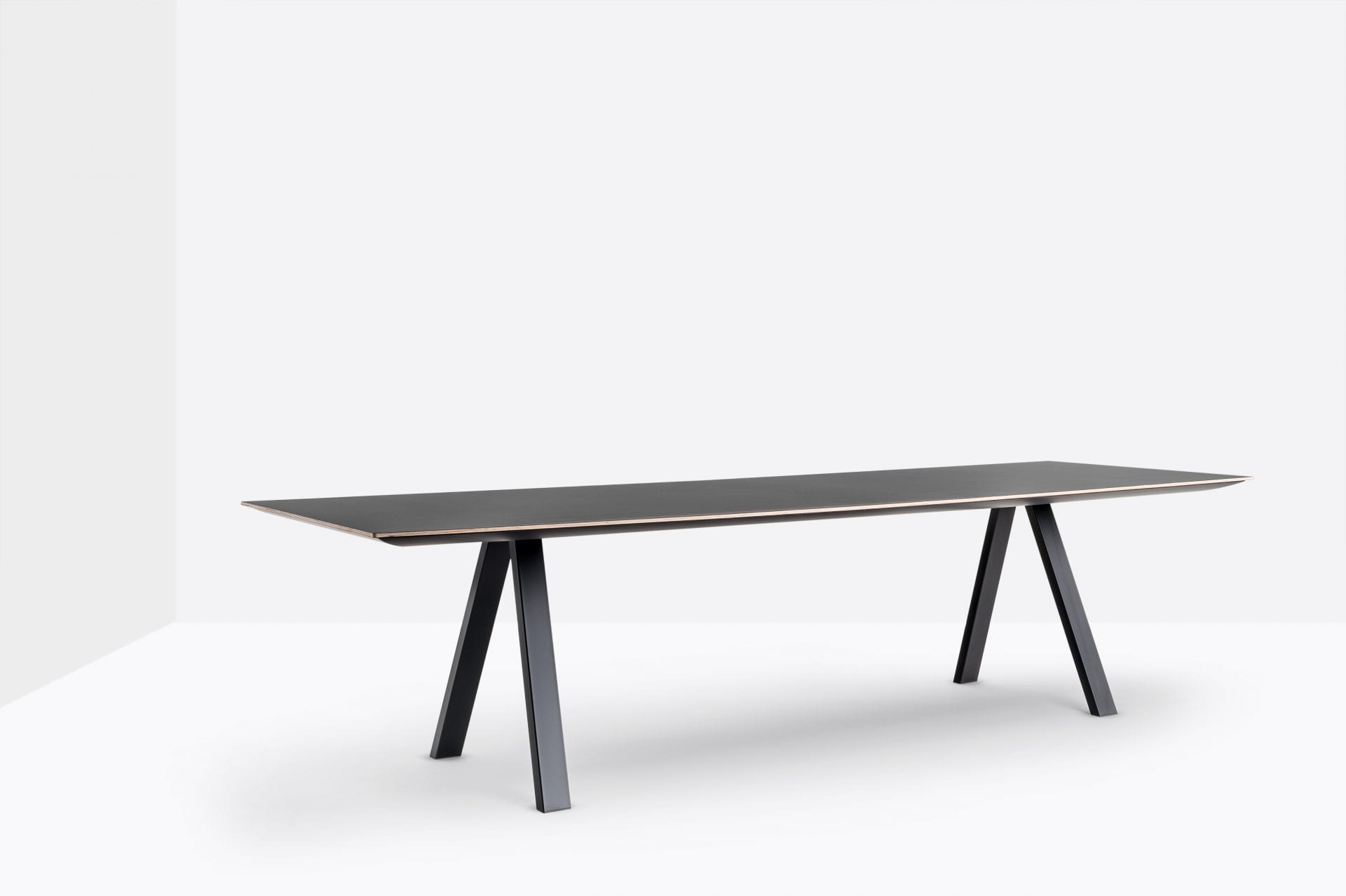 Image: Arki-Table, design Pedrali R&D
Other Pedrali products called into action for the Microsoft project include the Buddy pouf, design by Busetti Garuti Redaelli– a generously upholstered item ideal for breakout areas – and the deceptively simple and linear Arki- table. The breadth of Pedrali's range, the attention to detail and the multi-use utility makes it a serious proposition for offices, restaurants, boutiques, hotels and more.
Image: Buddy, design Busetti Garuti Redaelli
For more information visit pedrali.it
All images courtesy of Pedrali