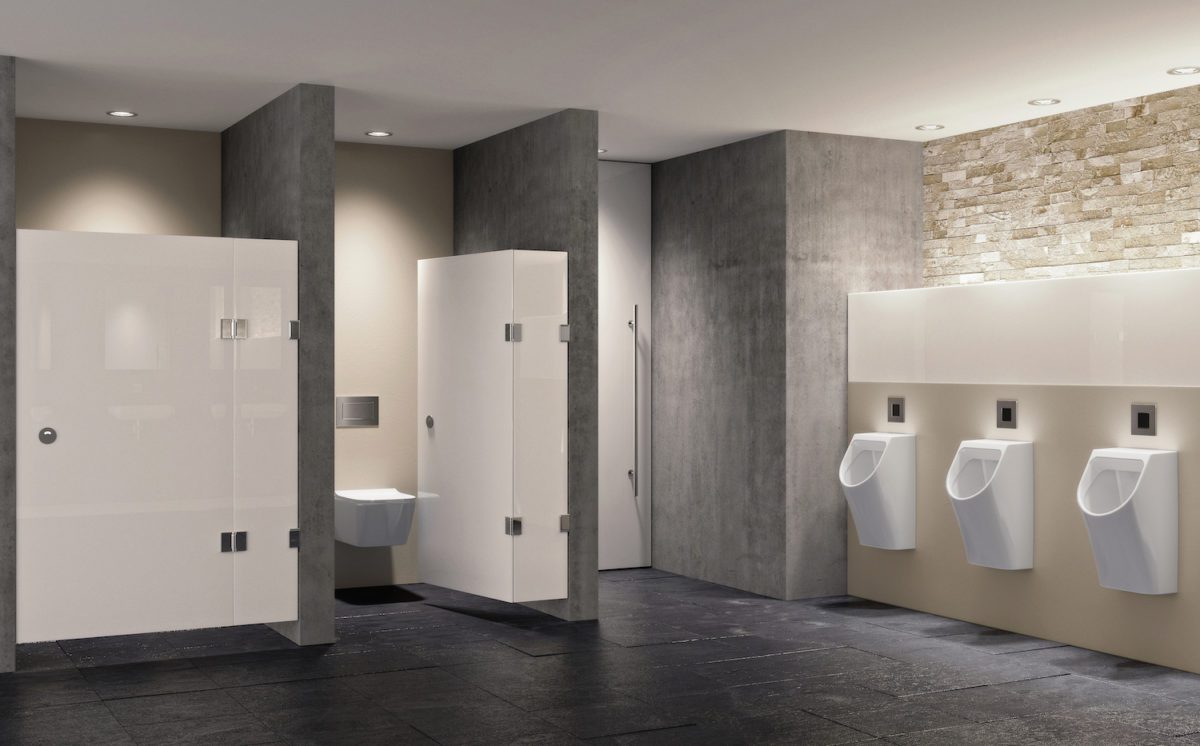 A panel discussion hosted by Geberit explores the future of the office post Covid
Bathroom designer and manufacturer Geberit has launched an exclusive panel discussion for architects and designers, examining the impact of Covid and remote working on UK office workers and what this could mean for future office design.
Geberit's 'Future of offices in a post-Covid world – lifting the lid on hygiene and de-densification' online panel discussion is part of an ongoing campaign by the manufacturer to highlight the importance of hygienically-optimised design in the workplace.
The campaign follows a YouGov poll of 1,000 UK office workers, commissioned by Geberit earlier this year, which found that socialising with colleagues was the most missed aspect of office life (51 per cent), followed by ease of communication with colleagues (46 per cent). A third of respondents missed in-person meetings, while 42 per cent missed the ability to achieve a better work-life balance.
On the back of the findings, Geberit hosted a discussion to unpick the results in more detail with a panel of experts. Chaired by property writer, David Thame, the panel included architect and partner at Dexter Moren Associates, Dexter Moren, chartered occupational psychologist, Dr Chiara Amati, and Geberit specification manager, Lynne Clapham-Carter.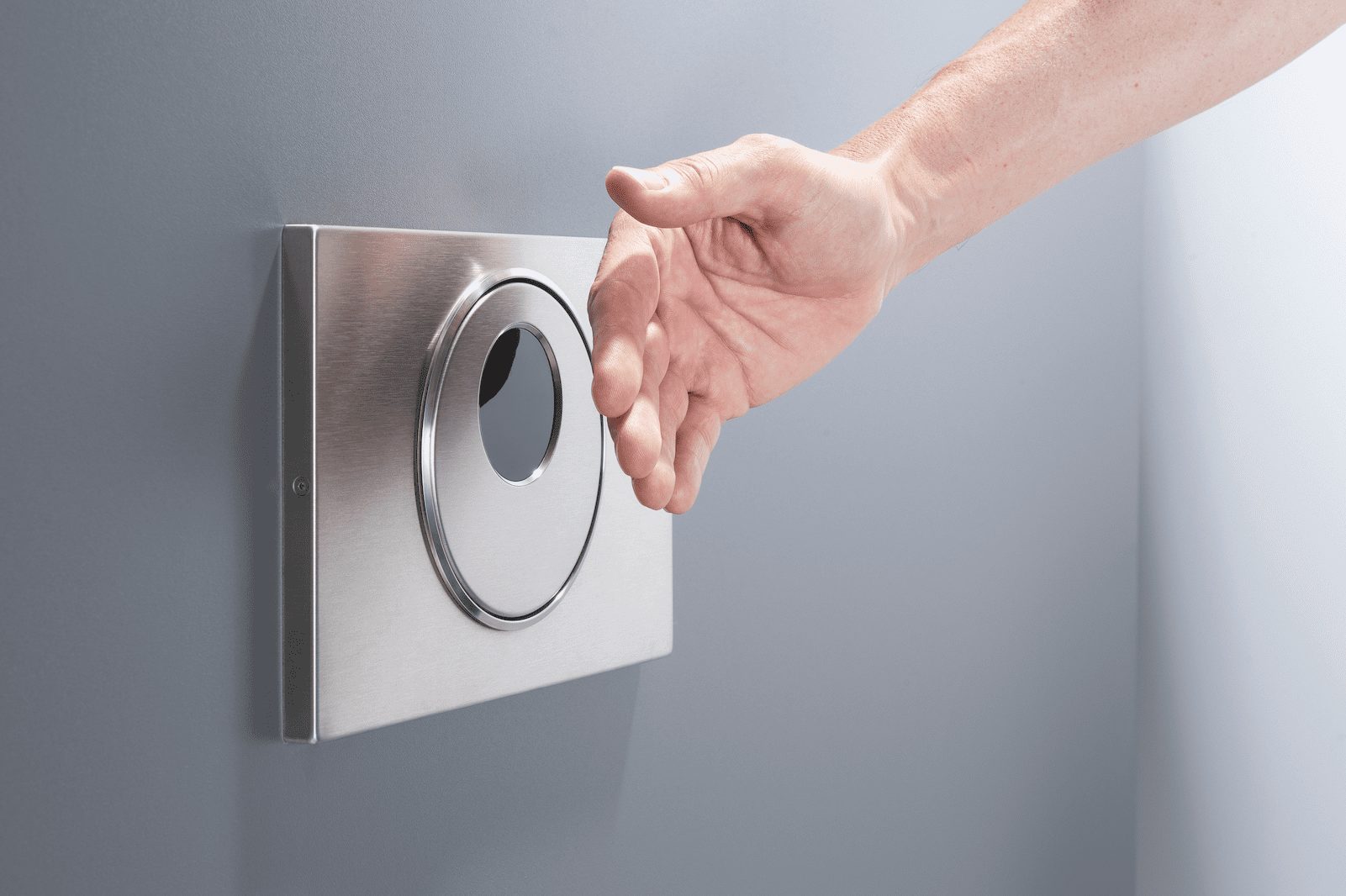 The impact of office design on staff in relation to wellbeing and productivity, the 'hotelisation' of offices and the growing trend of de-densification in design were all themes explored by the panel. With Geberit's poll also showing that staff communal toilets or washroom areas were the biggest area of concern for employees, the experts also looked at the significance of the washroom space in the workplace.
Sophie Weston, channel marketing manager at Geberit, said: "Our YouGov research demonstrates that there was a real willingness to return to work but this is, of course, based on firms having the correct safety measures in place. Hygiene was a huge concern for our respondents and the washroom is a natural area of focus for many of those polled.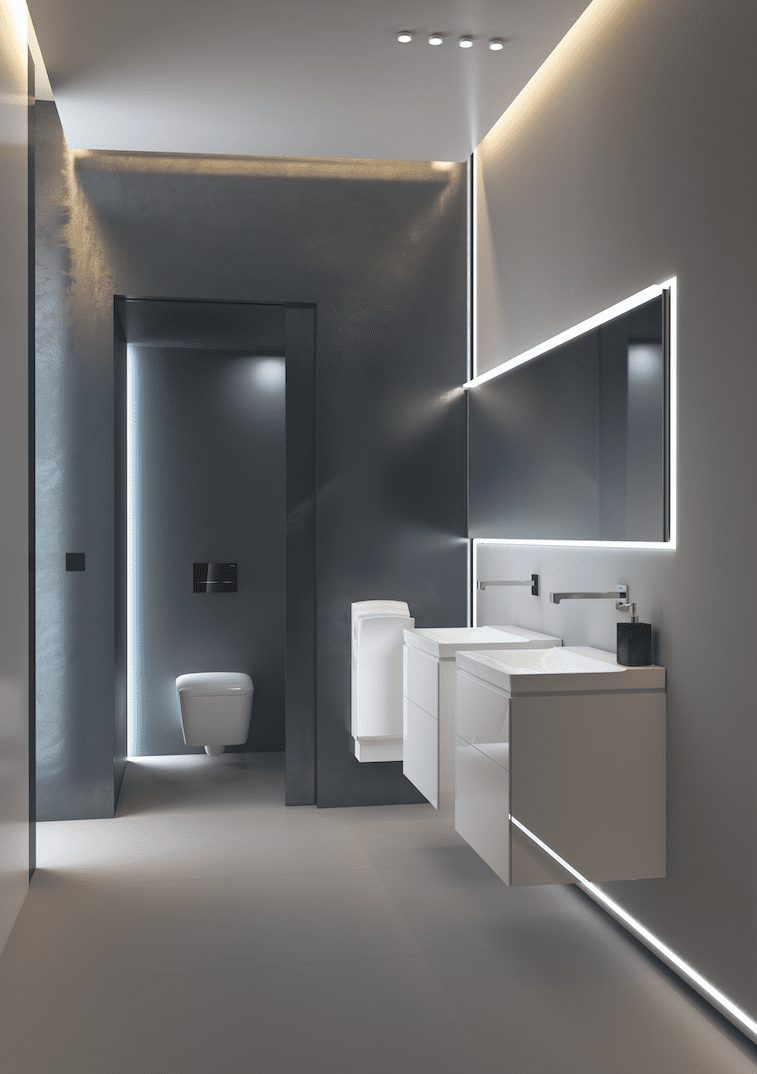 "We wanted to delve a little deeper into these findings and help the sector understand some more about what the impact of all this could mean for future office design. These experts bring together a wide range of expertise and some fascinating areas of discussion – from how we can promote psychological wellbeing at work through to what changes we can expect to see in offices in the future."
To view the free 30-minute panel discussion, please visit geberit.co.uk
All images courtesy of Geberit