Lucy Kurrein designs a brand-new stool for Offecct and collaborates on their third book
A brand-new stool from Offecct, Falabella is a tribute to the craftsmanship and love of a carefully chiselled solitaire. Designed by Lucy Kurrein, Falabella is a neat and lightweight piece of furniture with a personal shape and a name borrowed from the world's smallest horse.
Lucy Kurrein also features in Offecct's third book, which explores collaborations with various designers from around the world in a personal and open-hearted conversation. Lucy has been very involved in the creation of the book and offers a unique insight into the world of images and ideas that has shaped her design philosophy.
"It's in a way a kind of missionary, to spread knowledge and understanding about the work behind good, long-lasting design. In this book about Lucy Kurrein, we get really close to the designer and the personal story that has shaped both her and her work," says Offecct Brand Manager Maria Olofsson Karemyr.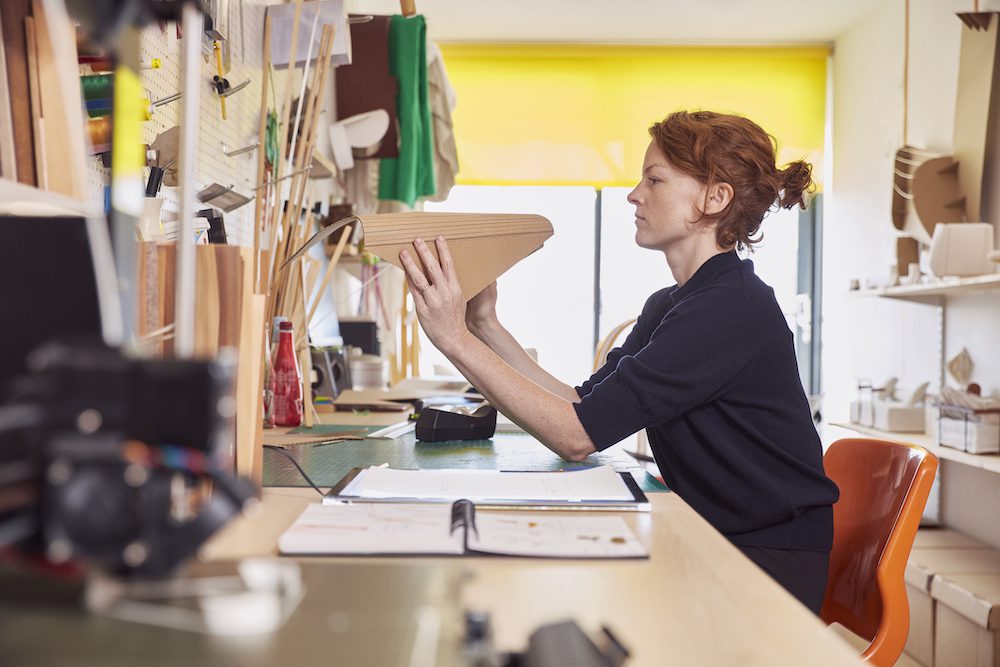 The brand follows design writer Max Fraser to Lucy Kurrein's studio in the book for a personal and sincere conversation. The extensive visual material that Lucy herself has selected reflects her personality, sources of inspiration and design process.
"I am selective about the projects I take on. If I hired a team, I could take on three times as much work, but I enjoy designing everything with my own hands and allowing a slow and considered design process," she says. Lucy also talks about how her creativity, nurtured by visits to art museums, sculpture parks and galleries, and why the relationship between the product and the human body is so central to her.
"To understand the material world is to delve into the space between body and object, movement and stasis, hollows and solids, craft and machine. Many references come and go during a creative career, while others stay around for life. These are some of the ones that have stuck for me."
Offecct and Lucy Kurrein have previously collaborated on the Lucy sofa, which is a generous and inviting modular sofa with accessories such as power sources and side tables. The Falabella stool puts a new spin on a design classic; a small, neat and lightweight stool made of moulded plywood, sculptural in its expression and easy both to move around and to like.
"Falabella is based on a design idea that I have carried with me for a long time, ever since my studies. Although the product may look straightforward and simple, it puts high demands on the manufacturer's craftsmanship. When Offecct asked me to create a small piece of occasional furniture, it was finally possible for us to make Falabella come true," says Lucy Kurrein.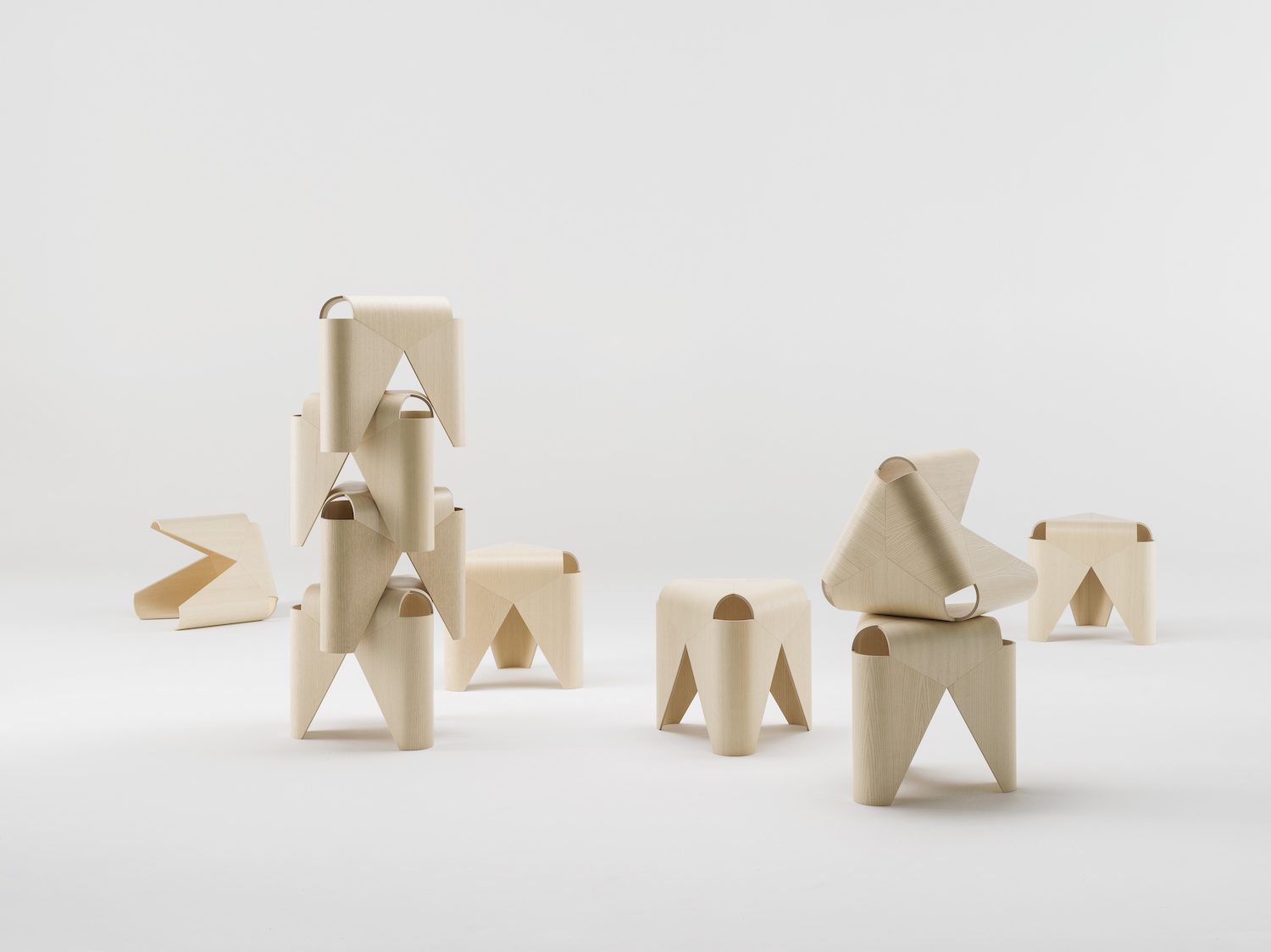 From a young age, Lucy has combined a passion for art and design with an interest in horses, and as a child it was often horses that took shape on her sketch pad. Falabella bears traces of this personal background, which is also said to be unusually friendly and wise.
"The stool shares similar qualities. It's user-friendly, dainty and light. And at first sight, you also know this will be the start of a long-lasting relationship," says Maria Olofsson Karemyr, Brand Manager at Offecct.
For more information visit offect.com
All images courtesy of Offecct