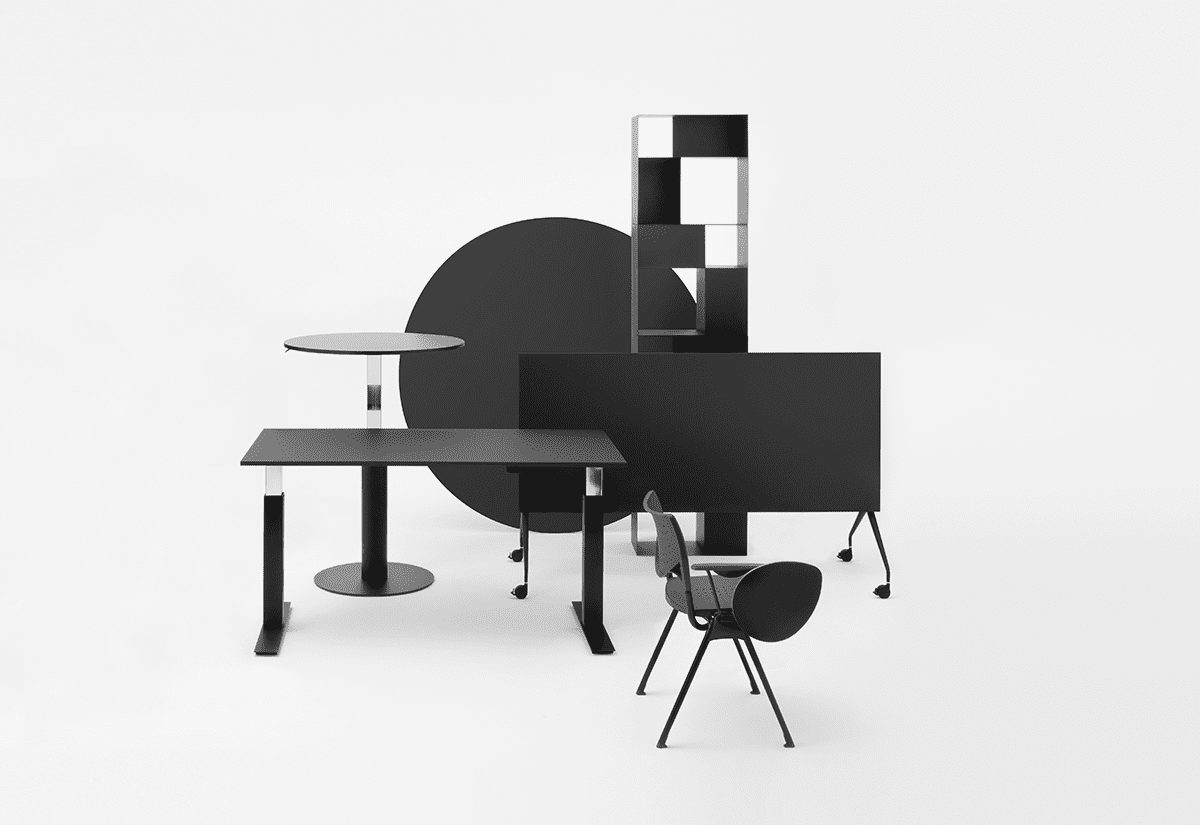 Mara's Perspectives journal and latest products explore new ways of creating personal and professional environments
Brescia based furniture company Mara wants to create new perspectives in relation to design and define new layouts for the office, community and home. For this reason, Mara's universe, made of simple lines, shapes and geometries has been enhanced and represented by a conceptual illustration which is minimal and stylised, telling the story of a new everyday that brings office functionality to the home and home comfort to the office.
Soft colours communicate serenity and elegance while products communicate ergonomics and comfort, which are cornerstones of the entire product range, each creating a well defined ambience.
The success of the Follow collection of height-adjustable tables has led to continuous product improvement. Mara has unveiled the certified EN 527 as a desk for office use. The small footprint, additional lightness and simplified assembly make Follow a suitable solution for furnishing the most modern workspaces but also for creating your own functional and ergonomic home workspace.
The collection will be expanded with Follow Me, a new model for the home office and educational sector. The workstation is versatile, agile and compact thanks to practical castors and functional tilting tops. To respond to requests for flexibility and reconfigurability in a working and sharing environment, the Savio multifunctional table collection has been expanded with the new Savio Twist model. Savio Twist features a leg equipped with a practical USB power socket and encourages intelligent connections, creative meetings and collaboration.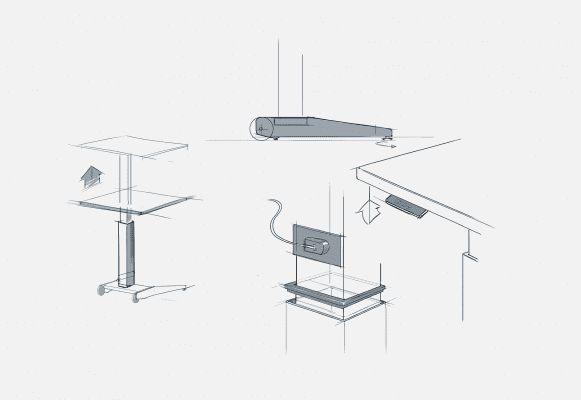 Furthermore, Mara has always paid great attention to the educational world, Gate Training the multifunctional, configurable and modular collection designed to furnish the most innovative educational contexts, has been expanded with a two-seater bench version and new matching seat.
Completing the collection is the Gate Training Chair, equipped with the same linking system thanks to the structure of the trestle legs and the folding seat, it can be stacked in various ways to take up very little space.
These products, together with the latest updates to each collection have been included in Perspectives – the new journal created to show how boundaries between different environments have now become more fluid.
Find out more about Mara, here.
All images courtesy of Mara