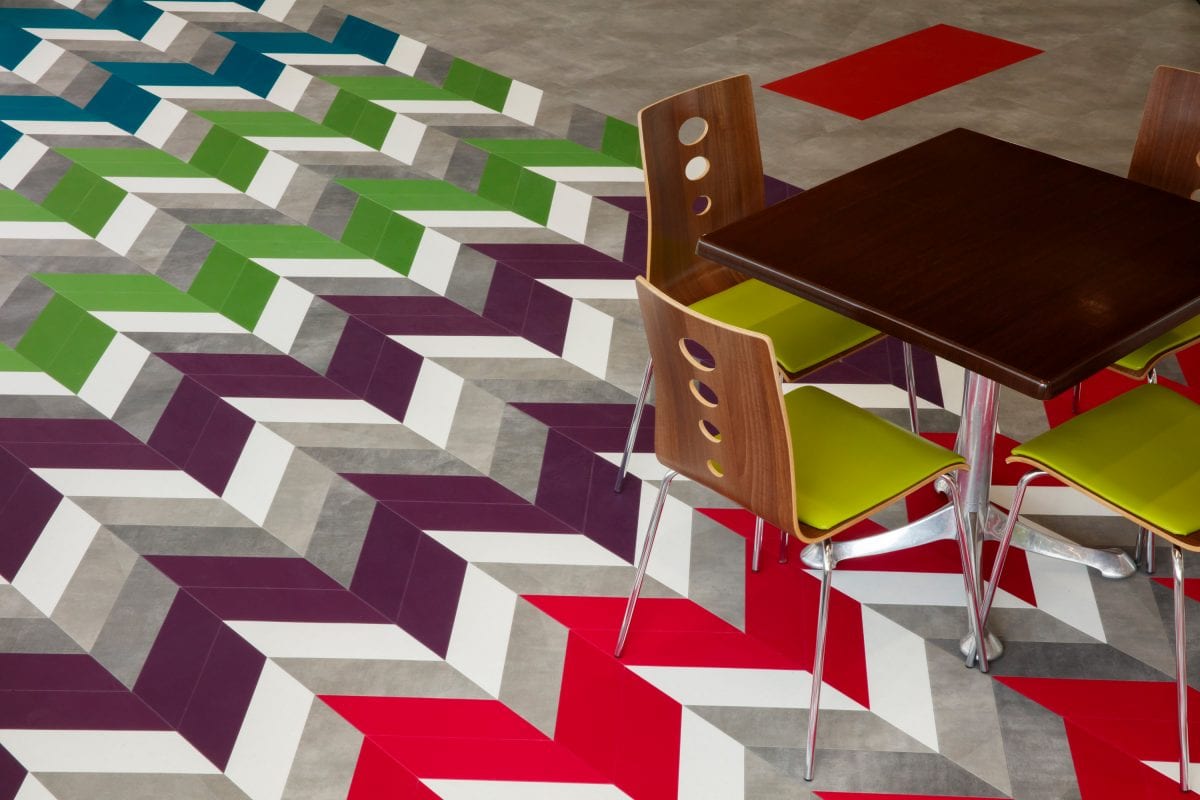 Heriot-Watt University, Edinburgh set about refurbishing Café Brio at the heart of the campus with the vibrant Amtico Signature collection
Known for their hardwearing flooring collections, Amtico were chosen to give the Heriot-Watt University café a much-needed makeover. Durability was a priority in order to withstand the heavy footfall from the 10,500 students and staff based at the Edinburgh campus. The brief was to create a feature seating area and corridor-style walkway to celebrate today's diverse society, with a nod to the university's international status and the LGBTQ+ flag.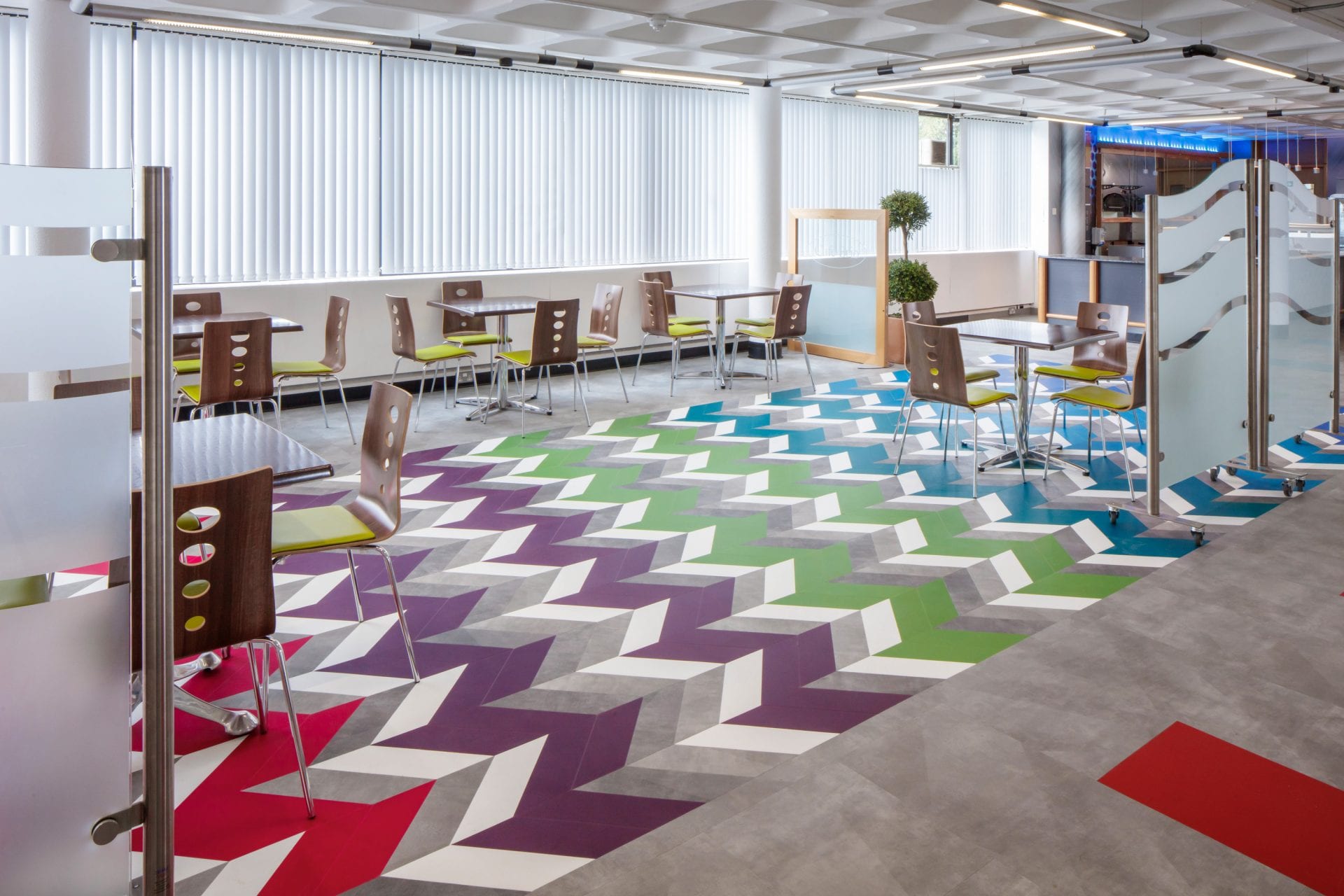 The versatility of the Signature collection with its vivid colours and vast laying patterns was of immediate appeal. Spectrum products, named after iconic cities such as royal blue Paris and fuchsia-toned Marrakech, were chosen for their bold hues to create the rainbow walkway and bespoke Pleat seating area. Gemma Passantino from Amtico's in-house design team produced three designs based on the university's vision, taking into consideration who would be using the café and how they would interact and move throughout the space.
13 Signature colours were incorporated in a dynamic composition blending various tones through a rainbow palette. The result is an exceptional example of the advanced cutting capabilities that allow a perfect fit and define Amtico's innovative laying patterns.
Find out more about the Amtico Signature collection, here.