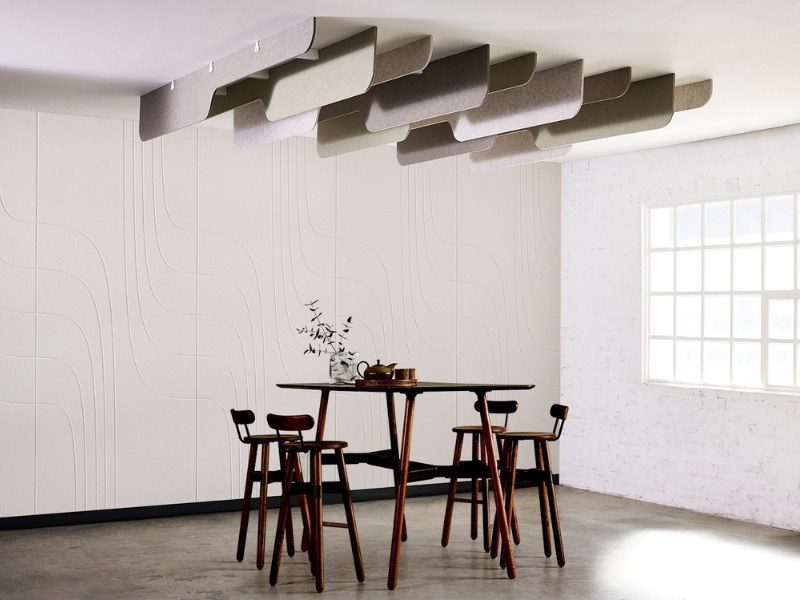 Woven Image acoustic interior finishes enhance experience through acoustic comfort, underpinning positive health and productivity in the workplace.
Acoustic comfort is how users perceive their contentment within an occupied space in terms of the sound characteristics of that space. An acoustically designed office considers the various zones and their specific usage, distinguishing between loud, quiet, mixed and flexible areas to determine the appropriate acoustic solution.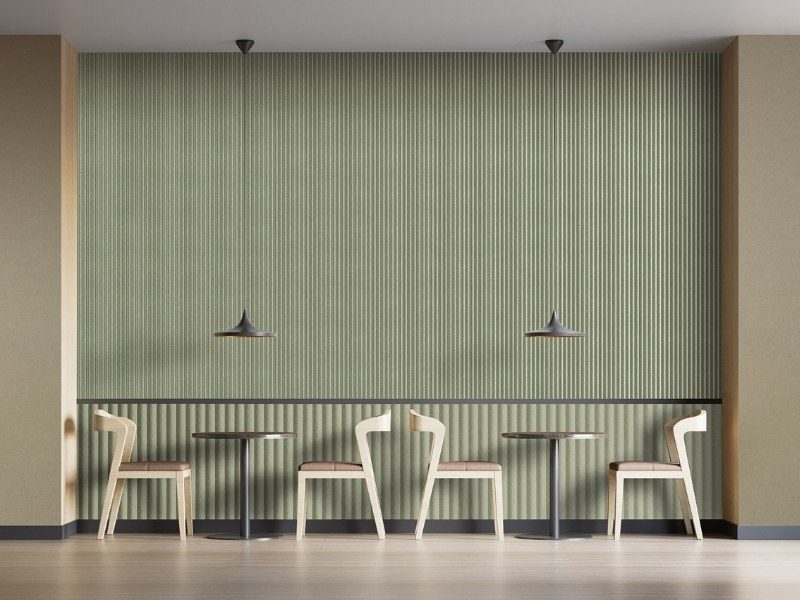 Analysing the impact of noise in shared spaces and implementing acoustic finishes accordingly will have an extremely positive impact on focus, collaboration, socialisation and learning in the workplace. In fact, acoustic comfort is one of the most influential aspects of the health and wellbeing of employees within a workspace.
According to International WELL Building Institute (IWBI), acoustic comfort is one of 10 core concepts alongside air, water, light, and thermal comfort that are essential to achieving WELL-certified status. Poor acoustics and poor acoustic comfort equal highly dissatisfied employees.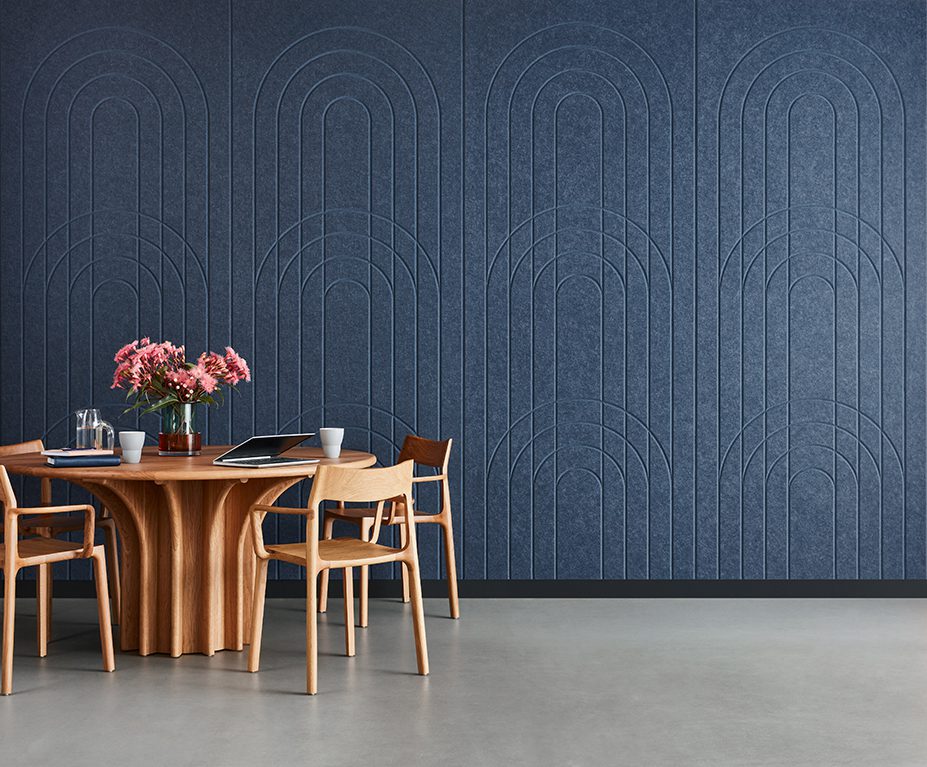 One UK study showed that 99% of employees reported impaired concentration due to poor acoustic comfort. Many other studies from around the world have shown the effects of lower levels of acoustic comfort and their impact on the cognitive, psychological & physiological states of staff, from stress to other serious medical conditions.
As a specialist supplier of interior finishes for over thirty years, managing sound transmission from one space to another and controlling reverberation are things Woven Image understand well.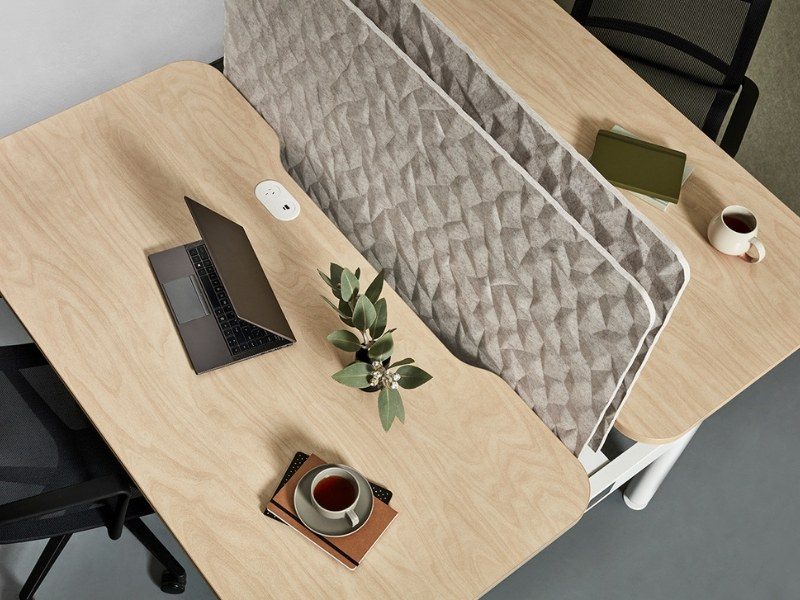 Our acoustic finishes such as EchoPanel® are suitable for wall, ceiling and space dividing applications in interior spaces, including offices. The decorative wall panels, including the embossed range, can assist in keeping noise in meeting rooms and reception areas from reaching other areas of the office.
The Array acoustic ceiling system is a minimal extrusion solution for spaces with less wall space and high ceilings. Alongside, space dividers, the design-led acoustic range excels in absorbing sound, preserving speech intelligibility and improving focus and productivity, space dividers are also easy to move around the different zones of an open plan office where they are needed.
Likewise, Array ceiling baffles and Fuji 3D ceiling tiles' strong acoustic performance aids in reducing hard surface reverberation. Alongside space dividers, the design-led acoustic range excels in absorbing sound, preserving speech intelligibility, improving focus and productivity.
For sound absorption, the IWBI recommends "assigning requirements for surface finishes and reverberation time depending on the room functionality".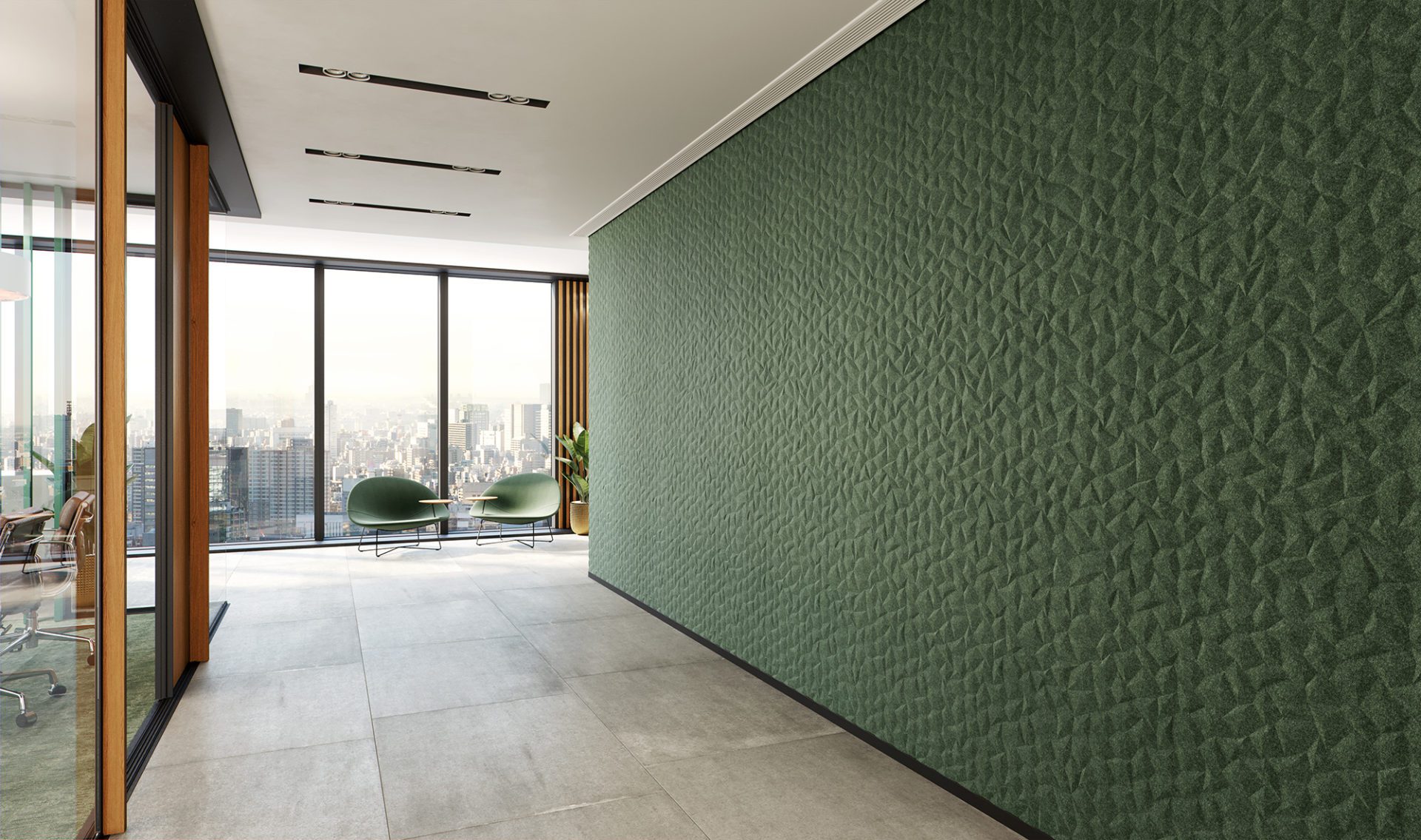 As the workforce moves to a more experience-based, hybrid workplace style of working, the acoustic quality of these environments will not only be affected by unwanted sounds within the interior but outside noises will have an impact, too.
Woven Image has adopted a balanced holistic approach, considering all the elements of an activity-based workplace to design products that look visually appealing, are functional to a range of user needs and are acoustically comfortable. Reach out to their helpful expertise and they will offer the best quality acoustic finishes on the market, tailored beautifully to your acoustic needs.
For more information, visit wovenimage.com
Images courtesy of Woven Image.