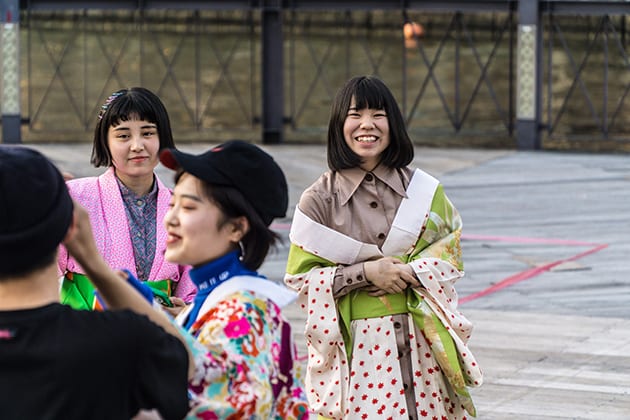 |||
Today's workplaces are being built for tomorrow. Not just 'immediate future' tomorrow, but for decades to come. The work we create today ‐ our sketches, ideas and proposals ‐ will become buildings of the 22nd century. When you really think about it, that's quite daunting. Trying to imagine what the future looks like is like trying to imagine our place in the solar system, we can feel small against an unknown world shaped by new politics, new technology, new beliefs – and new leaders.
Hence, young people are so important to our industry; we must put ourselves in the shoes of young professionals today and consider the future challenges with creativity and next‐gen perspective. It's for this reason that the British Council for Offices' NextGen organisation is so important to our industry. The programme brings together young people from across the commercial real estate and workplace industry, helping them to share ideas, learn new skills and build valuable networks.
The recent BCO NextGen Awards highlighted the value of this programme, the vital work being pioneered today, and the buzz and the vibrancy of our young talent. Take, for instance, Claire Ann Harkins from McLaughlin and Harvey Workspace. Claire is still relatively new to our industry, yet has already helped a major corporation adopt flexible working. Beyond that, Claire has dedicated herself to encouraging more young people into our sector.
Or, elsewhere, look to chapmanbdsp's Bongai Muyambo. Mental health remains a taboo subject in our industry as well as many others, and I have seen too many colleagues remain quiet when they're suffering. But I am inspired when I hear Bongai has not only shown excellence in her specialism but has set up a series of mental health events at the firm, all while mentoring young female engineers at Aston University.
As a mentor, I am also immensely proud to see Paula Gonzalez recognised at the Awards – I see regularly what an astounding impact she makes to both her firm and the wider industry through her unwavering dedication in her role as Chair of the City Property Association's Next Gen and work with the Women in Property Group. These are just three of so many examples I could share, but they show how people are already tackling some of the issues we face today.
I regularly encounter younger colleagues who are thinking deeply about the big issues facing our industry and our world, such as automation, climate change and the role of the workplace becoming communities. Clearly, there is a new, talented generation entering our world. But we should be careful not to become complacent, there is an ongoing need to keep bringing the new ideas into our industry as it evolves and adapts to the demands of tomorrow.
Recently, the BCO adopted free membership to students in their final year studying relevant degrees. This is important, but it's not a silver bullet. All of us can help bring more people into the workplace industry, hungry to make a difference and have a voice. As individuals, we can mentor. As firms, we can create internships and pathways for new, young talented individuals. And, as a collective, we can continue to celebrate our industry, to talk about how it's at the forefront of many of the big issues young people care most about. We live in changing times – we need the fresh minds and perspective of those facing, and increasingly shaping, these challenges, ones with energy, spirit and an unwavering belief in the camaraderie and community our profession can deliver.
BCO NextGen's inspirational leader of the year, Katrina Kostic Samen, tells us why the British Council for Offices' NextGen organisation is so important to our industry