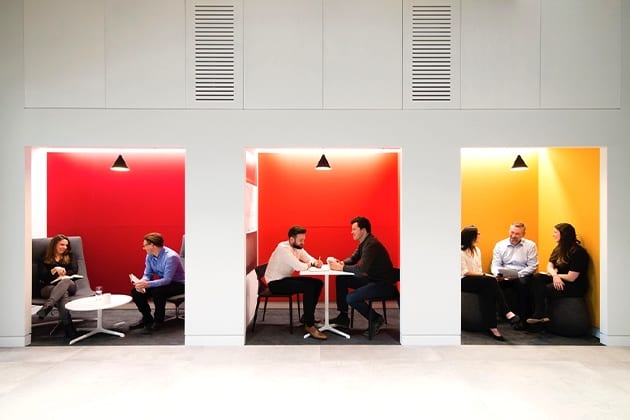 |||
While studying for my Degree in Architecture, there were some days when I'd arrive in the studio at 6am and wouldn't leave until midnight. Often students around me would still be hard at work and with a good chance they wouldn't be going home that night at all. Although I wanted to leave, exhausted with the past week of working 18 hour days, the all-nighter students often instilled a sense of self-doubt in me as I packed up my things to go home.
Unfortunately, this 'studio culture' is something that many architectural students encounter, and recent studies have also shown that 64 percent of students need 15 hours a week of paid work to live as a student, on top of the many hours of studying. The result is over half of students expressing concerns over their mental health, unsurprisingly. For me, the idea of continuing this for the next four to six years before qualifying as an architect was a tough reality. But then I realised that architectural education didn't need to be so gruelling and the new apprenticeship scheme was the right path for me.
Instead of perpetuating a studio culture that advocates over-work and last-minute critical assignments and presentations, apprenticeships enable students and their practices to negotiate bespoke work-study plans. With a minimum of 52 days of study per year, and with deadlines and attendance at university planned months in advance, architectural students can have a healthy work-life balance after all.
Read more: Just another Merry Monday
Apprenticeships also – crucially – provide the financial stability that avoids the need to find another source of income. And as this route becomes more popular, the impact across the profession could be profound. Currently, the architecture industry suffers from a lack of diversity, with university fees and living costs meaning it's often only those from financially comfortable backgrounds who can persist through their studies. If all practices follow Assael Architecture's lead, offering me and other apprentices a full, worthy salary without deductions, then budding architects from all backgrounds can embark on architecture as a career.
Whilst these benefits are clear, for apprenticeships to be successful, we need to be designing and creating workspaces and cultures that encourage a healthy and balanced work ethic. I'm very fortunate to work at Assael, where our offices in Putney have informal meeting rooms and study pods that offer quieter spaces for private study and mentoring – notably without distraction from work emails, and with the added benefit of having dedicated mentors and colleagues just upstairs for any questions. This kind of variety of spaces that facilitates separation between our day-to-day practice work and our study time can be a key element in helping apprentices to succeed.
Read more: Why young people are essential to tackling the design industry's biggest challenges
Secondly, the poor work culture instilled in young architects from their time at university is quite easily brought into practice, with architects and designers starting their careers with the hardships of stress and overwork stacked against them. Employees, and apprentices especially, shouldn't be working excessive overtime or checking emails out of hours, and a shift in mindset of both employees and employers is needed to enable apprentices to establish a manageable work-study routine.
To create working environments within architecture practices that lean towards a productive, happy and well-rounded workforce, which also support apprentices, we need to start by reforming the education system. Architecture apprenticeships are a chance to change that ingrained culture and make the process from student to architect as seamless and inspiring as possible.
Apprenticeship ambassador at Assael Architecture, Katherine Birkett, has her say on why creating a healthy working culture within architecture starts in education