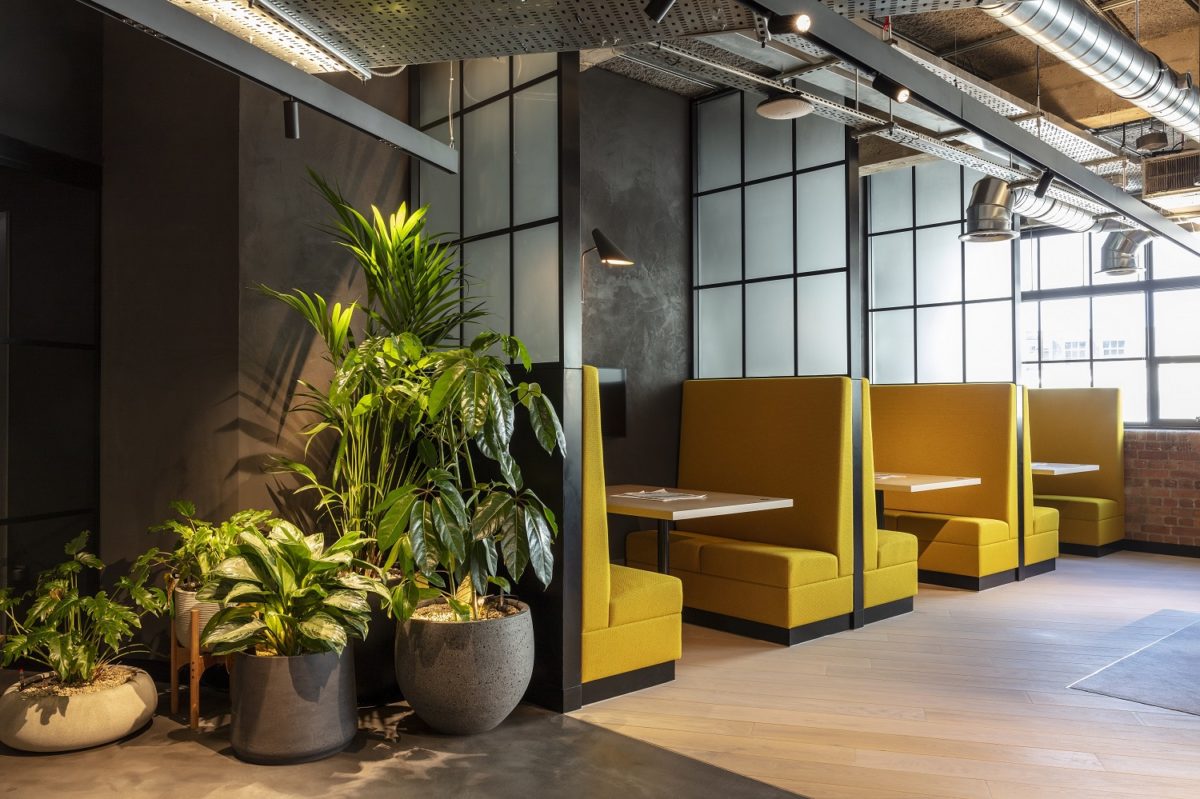 The Managing Director of Oscar Acoustics, Ben Hancock, talks about the importance of good acoustics in the workplace and the impact on employee wellbeing
The rise of hybrid working has been a major changing point in UK office culture. After a long period of working from home, many of us have grown accustomed to creature comforts – whether it be the solace of our sofa or a mid-morning coffee outside. The time away has also highlighted issues with our current set ups – many offices simply aren't equipped for focused work. As a result, poor acoustics have created 'echo chambers' of sound and noise, discouraging staff looking to reconnect with co-workers.
For employers, the pressure is now on to create inspiring spaces which energise yet still allow for focused work to take place. The biggest problem? Excessive, unchecked noise – and it's more widespread than you may realise. In our research study of 2,000 office-based employees, Noise Annoys – 'Why acoustics could be the missing part of the productivity puzzle', we found that 60% are delivering poor work as a result of unimpeded levels of noise. What's more, a third said their mood was negatively affected and a quarter reported that stress was induced by exceptionally high noise levels. Worrying still, is that it's causing inter-personal issues – a fifth have had a breakdown with co-workers as a result.
So, what can be done to stamp out the sound epidemic currently riling our workforces? It starts by putting employees at the heart of design and adding in as much reconfigurability and flexibility as possible. By doing so, we can produce workspaces that respond to the changing needs of a modern office – becoming more dynamic by offering collaborative work space alongside areas for quiet time.
Leading research on hybrid working notes the importance of having an employee-first approach. Advisory firm, IDC, in its report 'Defining the Building Blocks for Best-in-Class Workspaces', states that office-environments should be "purpose driven" and that "user experience is paramount to ensuring workspace transformation success". A key part of this is due attention to office acoustics – incorporating acoustic solutions that deliver no matter how a space may change, adapt or evolve. By doing so, we are listening to industry-best practice, prioritising worker welfare and thinking more deeply than just aesthetics.
There are different ways to do this but one of the most effective and environmentally friendly is through recycled acoustic sprays. Installation can be quick to keep business-ticking and its versatility means it can be applied to nearly any surface. It's a tried and tested solution that is now being used by some of the most ambitious and design-lead offices in the country, 22 Bishopsgate in London being one example. With a seamless and decorative finish, it follows the lines of whatever is underneath, so no matter the configuration of a space, noise will never be an issue.
In today's climate, employers have a responsibility to offer the best working conditions possible for their staff. Recent studies show that office-based TV shows are all the rage – and it's no accident, psychologists believe it's because many of us are longing for working relationships, "shared purpose" and a "reliable social system" which office life used to provide. We can build that again – but we must put sound as well as surroundings front of mind. As the ghostly apparition in Field of Dreams once said, "Build it and they will come".
Image by Tom Green
Courtesy of Oscar Acoustics
Herbal House 2 by TP Bennett & BW: Workplace
Enjoyed this article? Read more: How designers can create office spaces that encourage employee wellbeing