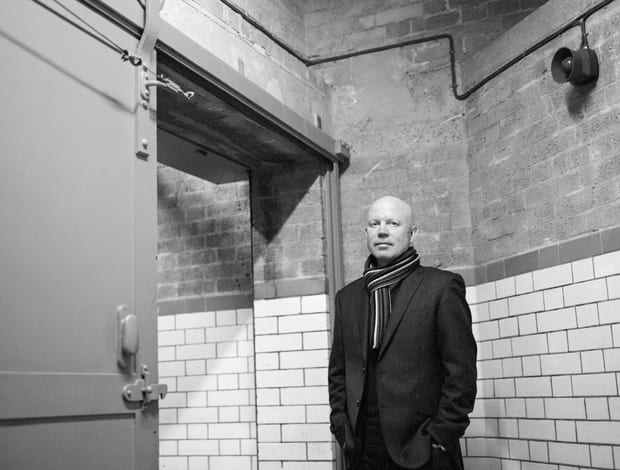 ||
The name BuckleyGrayYeoman is recurrent in the architectural press these days, largely because among the firm's 80 live projects are some of the highest-profile workplace developments in the UK. The soon-to-open C Space, Bishopsgate Goodsyard and Granada Studios, to name a few, are not only large-scale projects for big-name developers but also demonstrate a new era of egalitarian workplace architecture. According to founding partner Matt Yeoman, they represent major changes in the way projects are conceived and constructed.
"The biggest single change in the last ten years is that office design used to be from the top down – it was institutionally led," says Yeoman. "Now, it's tenant-led, from the bottom up." Whatever a building's owner wanted in order to tick all its boxes would filter down to the design, he says, creating prosaic offices that merely told workers what they were getting, whereas now design is reactive to those users.
"[The change] was driven by the recession – because it's no good having a building you can't let – but now it's become mainstream. It's more democratic and in line with the mood of the moment. It's consumerism moving into office design." The occupiers aren't just from the TMT sector either, he says: the change is generational, rather than sector specific.
The other seismic shift is a return to new build. "In the recession you couldn't build spec office buildings, no one would fund them," explains Yeoman, so that clients such as Derwent, Stanhope and GPE were forced to work with the properties they already had. But while five or six years ago BGY's portfolio was dominated by refurbishments, more recently "the funding tap was turned back on," bringing new build back to the table.
Construction costs have been rising rapidly, and contractors are getting so busy that they're not interested in refurbishing, he says, because there's more risk involved. "With an existing building, they never know what they're going to find until they start knocking it back, but with an empty site, they're in total control."
C Space, a 1960s refurbishment and extension near Silicon Roundabout for developer Helical Bar, is one that Yeoman believes may have been a new build were it commissioned now. As it is, the existing building is being completely rearranged, with a new pedestrian route through the site and a courtyard entrance; bright, contemporary workspace; and a more prominent street presence. It's due for completion soon.
Staying with refurbishments, BGY is also contributing to Ian Simpson's masterplan for the old Granada Studios site in Manchester, for Allied London, transforming a warehouse into 12,000sq m of workspace. Berners Street in Westminster, for the Berners-Allsopp Estate, is "the complete opposite; a classic example of when it's more economical to knock down and rebuild."
Bishopsgate Goodsyard is the largest new build on the books, with 70,000sq m of workspace, and seems to represent a kind of middle ground. The Shoreditch project (for developers Hammerson and Ballymore in joint venture), features a mix of co-working, SME and what is described as "cool-corporate" offices.
It's designed with a "refined industrial" aesthetic, aiming to channel some refurb charm. "What's interesting about that scheme is how to create the character and space that existing buildings give you, in a new build," Yeoman concludes.
With several eminent workplaces about to be completed, BuckleyGrayYeoman's director is in the perfect position to tell onoffice about the changing way in which projects are now briefed and built, including the return to new build