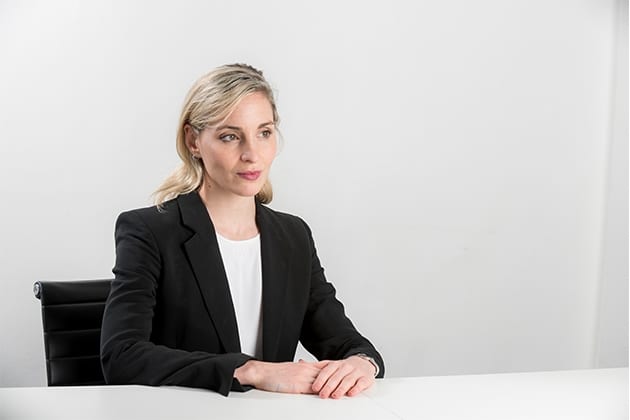 Paula Gonzalez is Project Director at JRA and CPA NextGen Chair|||
Graduating at the peak of the 2008 financial crisis was challenging. It was clear to me that, to get anywhere in my career, I would have to keep an open mind. So, I packed my bags and sought opportunities beyond the horizon of Madrid's city centre, where I was born.
I had always known that I would benefit from broadening my world view and was fortunate that the first years of my career saw me work in three different countries with teams whose mindset was more global than I could have imagined, first with Herzog & de Meuron and then the Office of Metropolitan Architecture. I was soon drawn to London to work at KPF offices, and then to JRA.
Most young professionals around the world are attracted by London, due to its open and international character, unique culture and vibrant built environment. The UK's commercial property industry sets an example of excellence across Europe and beyond. Most of them also want to know first‐hand about the variety of projects that London‐based practices seemed to be always engaged in. They want to learn from the best, expand their knowledge and grow their career skills.
Having received the 2019 BCO Next Gen Rising Star Award for London and South East I feel honoured and grateful every day for making the decision to come to this city. It feels as if I could not have done so if not for the wonderful opportunities this city has given me, and the people I have learnt from along the way. For many years now I have witnessed how expat talent is welcomed by a city open to young professionals, wherever we may come from. Its international reach and appeal are just inspiring. My colleagues have become friends, and together we have delivered work we can all be proud of ‐ despite being of different ages, backgrounds and nationalities, or perhaps exactly because of our differences.
I am grateful to organisations such as the British Council for Office's NextGen community for building, indeed celebrating, such an inclusive community. Leading a team on the fit out of 22 Bishopsgate Tower in the City of London has allowed me to experience the potential of London's international reach. We are based across the UK, New York, Washington and Poland, and when we come together, all that really matters are the skills you can bring to the table. We share the same vision and values despite our individual backgrounds, and when it comes to facing team challenges, everyone works at their best.
These kind of collaborative opportunities allow one to improve skills and become part of a competitive global market. We, the Next Gen community, are responsible for maintaining that competitive edge. If we want to uphold London as a gateway to the world in the years to come, we should voice and focus on the factors which support London's attractiveness: its open-minded character, lively culture, healthy mix of tradition and modernity, our international community and high standards of excellence.
Also, it is vital to establish what future skills the next generation will need. We must nurture these skills and help to develop them ‐ ultimately, supporting the city's forward‐thinking ethos regarding diversity, mental health, work‐life and gender balance. All values which I hope you will join me in protecting in the years to come.
Paula Gonzalez, Project Director at JRA, CPA NextGen Chair, shares her thoughts on what makes London special