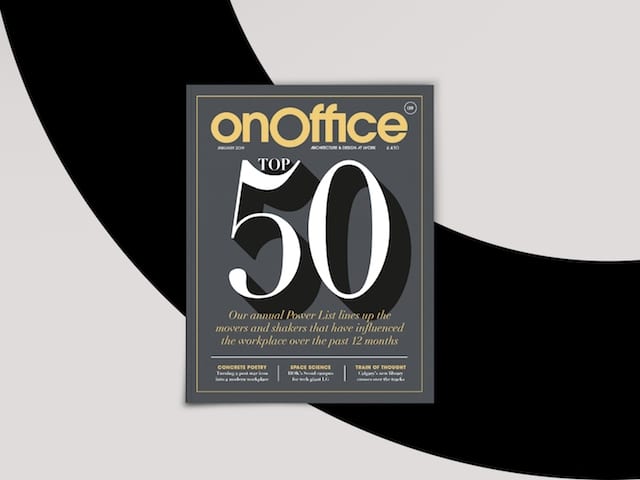 |||
It's that time of year again, where we saddle up for the new year and, not ready to let go just yet, we reflect on the past twelve months. 2018 has been an eventful year in the industry, and as our annual Power List will show, it has taken a village (of at least 50) to get to where we are today.
Find out more about who has made the cut in our guide to this year's movers and shakers in the world of workplace (p25). And for our second cover story, we enlisted the services of John Sacks who independently compiled our European Manufacturing report (p36). Chart and graph enthusiasts – this one's for you!
If more science is what you seek, then HOK's design for LG's new Seoul campus should satisfy the craving. Sprawling over one million sq m, the LG Science Park brings all six of the company's existing research campuses under one proverbial roof to foster interdisciplinary collaboration.
Complete with a lush public thoroughfare that cuts through the space, the campus is ten times bigger than one of HOK's other well-known projects closer to home – the Francis Crick Institute. Find out more on page 42.
Further into the issue, we take you to Brussels where Belgian workspace provider Fosbury & Sons has given a new lease of life to Constantin Brodzki's 1970s modern masterpiece, transforming the former headquarters of a cement company into 7,000sq m of co-working space spread over seven floors.
And with Brodzki's distinctively-shaped oval windows as a backdrop, the views of the Sonian Forest that surrounds the building aren't bad either. See for yourself on page 50.
In this decidedly international issue, we also visit a new travertine stone school in Cannes by Stéphane Fernandez of Atelier Fernandez & Serres, plus Snøhetta's new design for the Calgary Central Library, which sits atop a light rail track, and Sidewalk Toronto – a new collaborative community on the city's waterfront.
Here's to another year of no boundaries and international design, then!
Subscribe to OnOffice here and be the first to receive our new issues!
The new January issue of OnOffice includes the results of our annual Top 50 Power List of workplace movers and shakers over the past 12 months