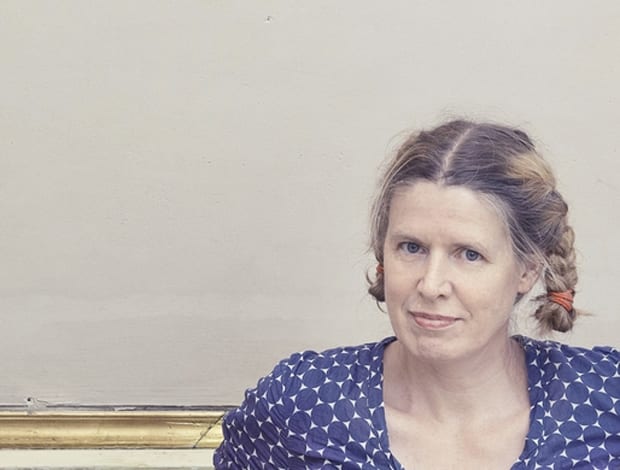 Ineke Hans|Aline stool by Ineke Hans for Johanson|Drawer table by Ineke Hans for Arco||
Ineke Hans spoke candidly to onoffice about the ups and downs of this year's Salone del Mobile, particularly the student presence at the fair.
The Dutch designer, an RCA graduate, has been established since 1998 and takes a particular interest in the work of up-and-coming designers. However, the districts usually dominated by younger designers and studios, like Tortona and Lambrate, didn't quite hit the mark this year, she says.
"The surprise of the Tortona area has been gone for a while," says Hans, "and even Ventura Lambrate felt pretty predictable to me and seems to suffer from all the schools that show there. Eindhoven had a catchy title – 'Eat S**t' – but the presentation was really poor and really a mess to me.
"I really wonder if students in general would not be better of to see what is going on in town than show in Ventura."
There were exceptions though, says Hans, picking out Label Breed. "They had a very nice presentation in Ventura Lambrate with designers like Chris Kabel and Christien Meindertsma, who worked and experimented in unexpected factories with some surprising products coming out."
In contrast, the bigger and more central shows raised the bar, she says. "For me the fair itself felt quite good this year," she says, also describing Brera and la Vie as the best districts outside of Rho. "I liked the ECAL presentation in Brera," she continues. "They dealt with technology, selfies, etc. ECAL always has great presentations."
Hans' own studio showed two new products at the Salone, including the Aline barstool for Johanson and the Drawer table for Arco.
Aline is inspired by the "strong looks" of the Swedish brand's existing collection. "I thought a bit of character would suit the barstool. It's a clear, pretty functional design. All the seat, footrest and legs relate to 'a line', hence the name." Johanson also launched the Aline standing table, and Hans says the collection will gain some "sisters and brothers" in the near future.
The Drawer table for Arco was inspired by the humble kitchen table.
"Tables are used for eating, working, meeting, and kitchen tables with drawers are very practical to store laptops and stationery, in between different uses.
A disadvantage is that they often take up lots of leg and knee space, so we looked at using a very thin table top and thin material for the drawers, so we didn't have to compromise on drawer space."
The drawers are shaped from recycled PET, a felt-like material that slides easily without adding extra thickness to the sliding system under the table, she explains. The material also solves acoustic problems, "often a big issue in offices," she says.