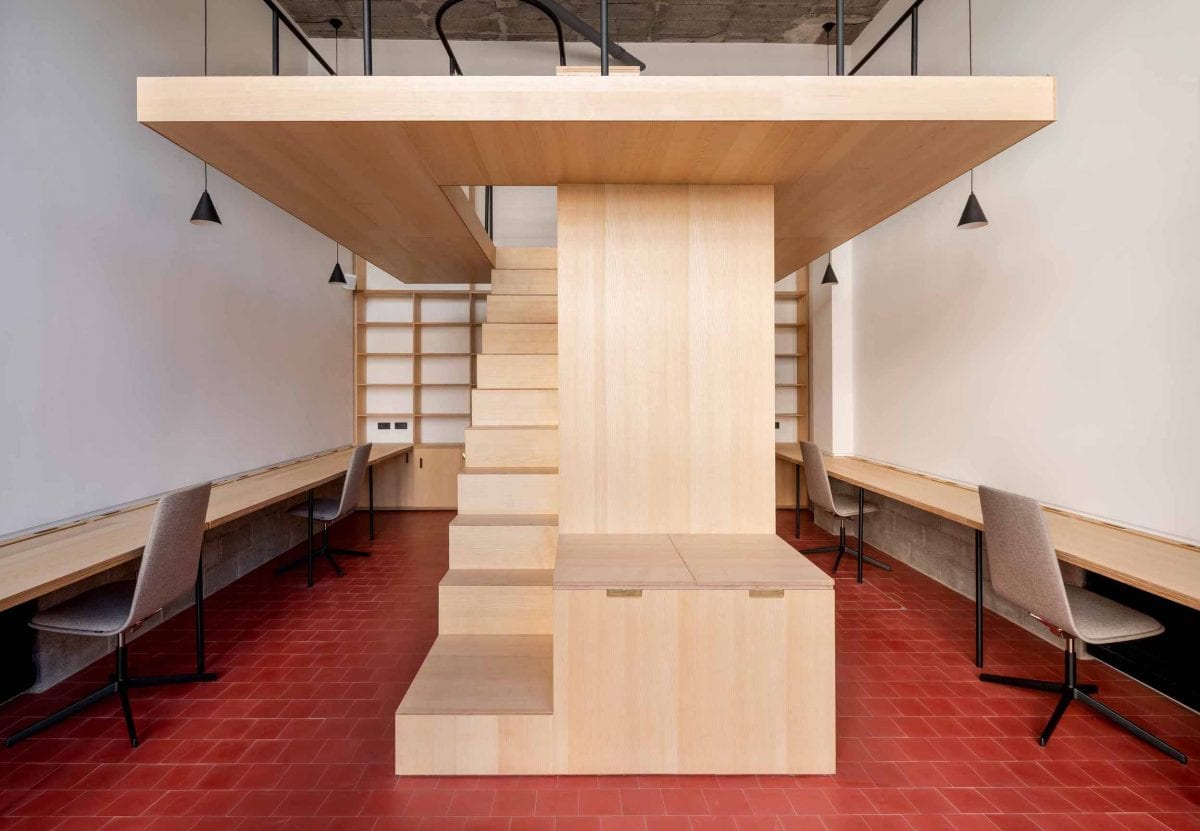 Emerging architecture practice BABELstudio made strategic, minimal interventions to create Oslo Cowork, a new workspace project in Bilbao
Turning a 39 sq m space into a new co-working hub may sound like an impossible task. But Bilbao-based architect BABELstudio did exactly this by inserting a single multi-functional wooden volume at the heart of the double-height space and installing rows of foldable desks attached to the walls.
The central, ash wood volume comprises a kitchenette, bathroom, storage spaces and a staircase leading to a carpeted mezzanine platform – protected by crisp, black-painted steel balustrades – that can be used as a meeting or 'retreat' space. By not creating a full-width mezzanine floor, the volume maintains the double-height openness of the space.
The rows of desks lining the walls – which have been specially designed for the project in collaboration with local interior design studio ProyectoVeta – can easily accommodate four workspaces, if not more. They can also be folded down to enable events and exhibitions. A double-height, in-built bookshelf covers the back wall.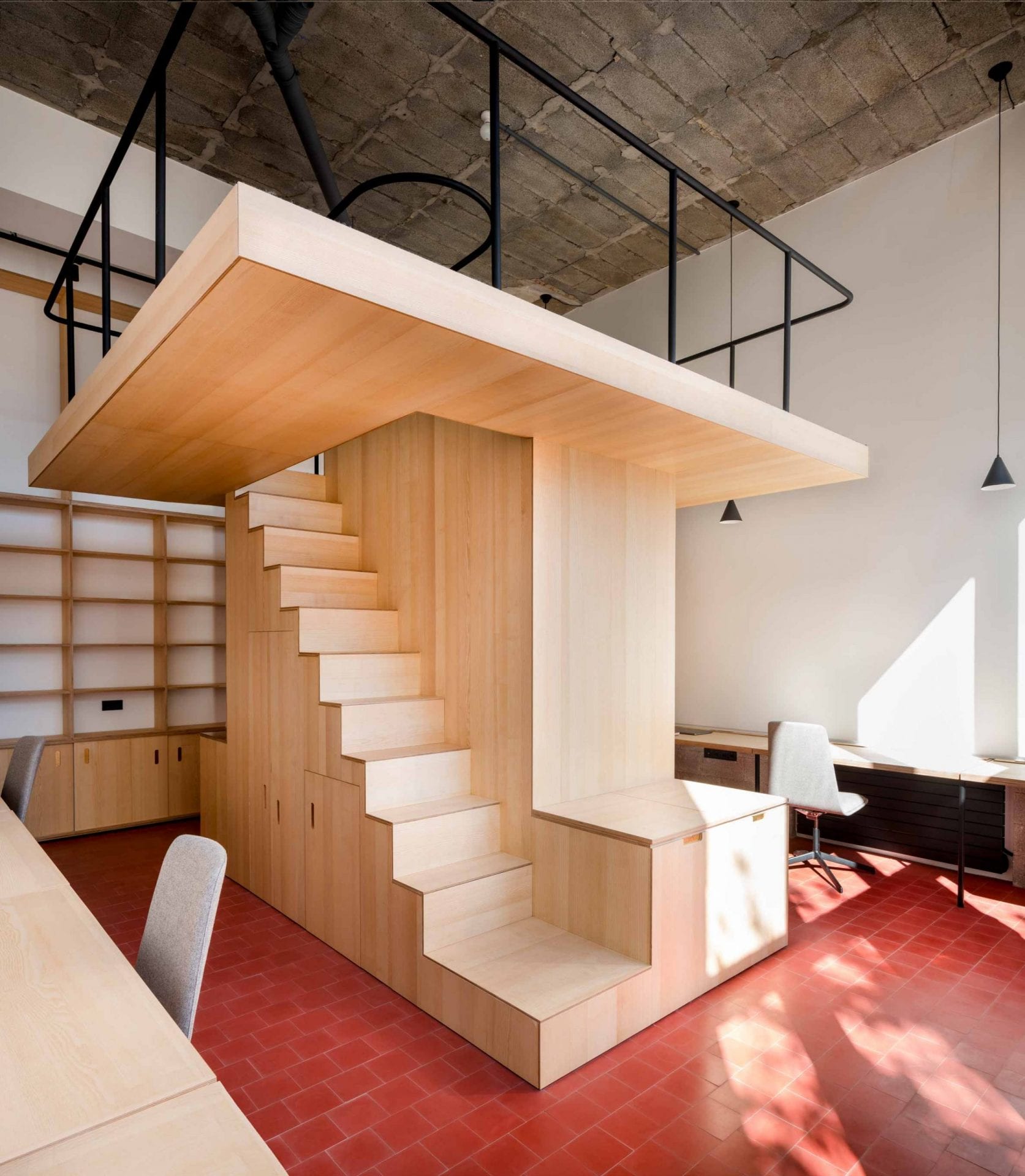 The white-painted walls maintain the brightness and minimalism in the space, set against the bold, warm-hued accent of the red floor, comprised of handmade cement tiles. "The idea of the material usage is based on finding a balance between a minimalist working space that is at the same time articulating a kind of living room atmosphere," explains Michael Schmidt, co-founder and partner of BABELstudio.
The project has been developed as a workspace for the architectural photographer Erlantz Biderbost, with three additional workstations for renting out in the future.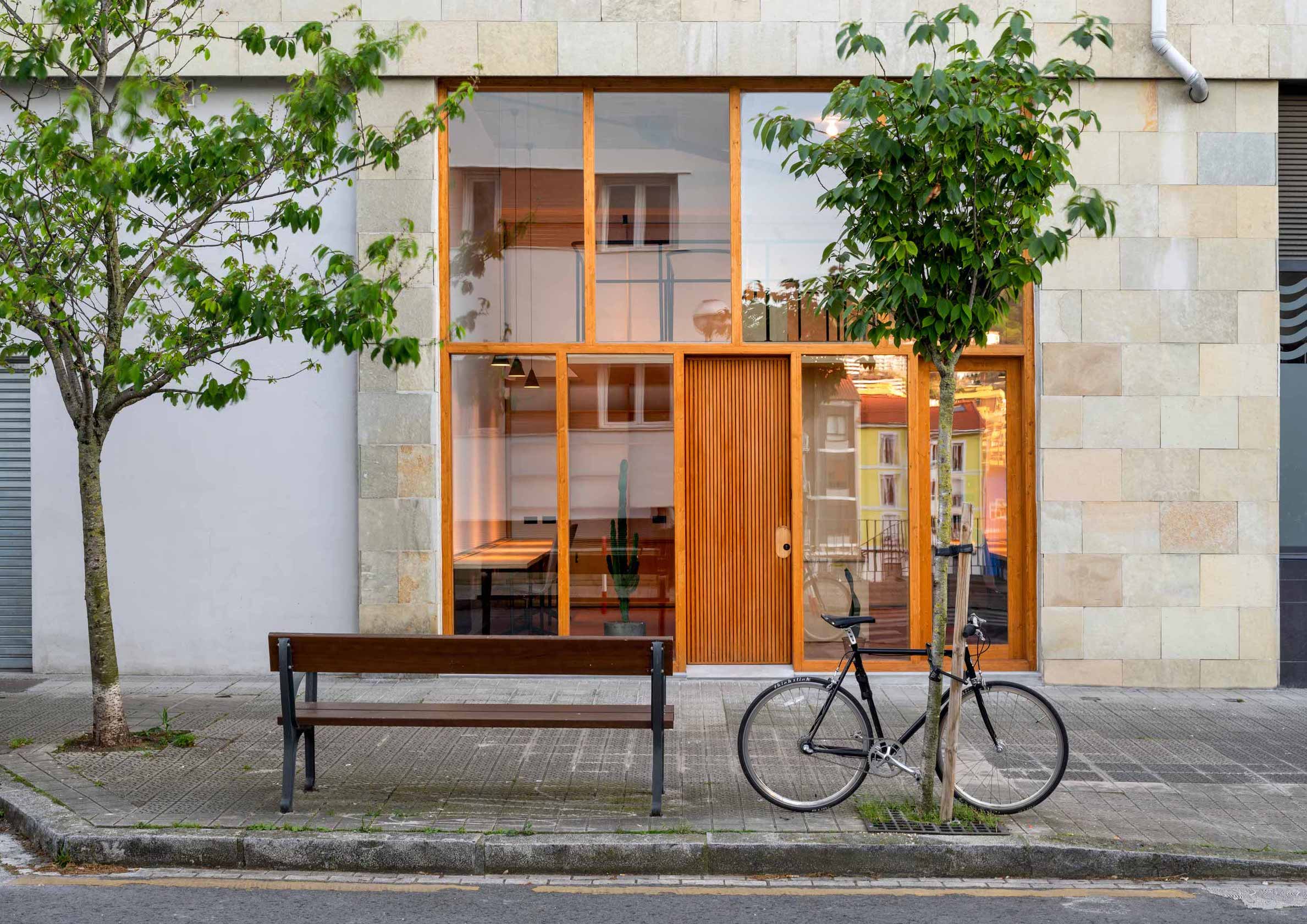 The space is flooded with natural light from a new double-height glazed facade, set within a wooden grid. This also gives views out on to the local Olabeaga neighbourhood, a former industrial, riverside area in western Bilbao.
The name of the project, Oslo Cowork, derives from the fact that the local neighbourhood was once known as Barrio Noruega ("Norway neighbourhood") due to the presence of Scandinavian fishermen delivering fish from the North Sea.
All photographs by Biderbost Photo